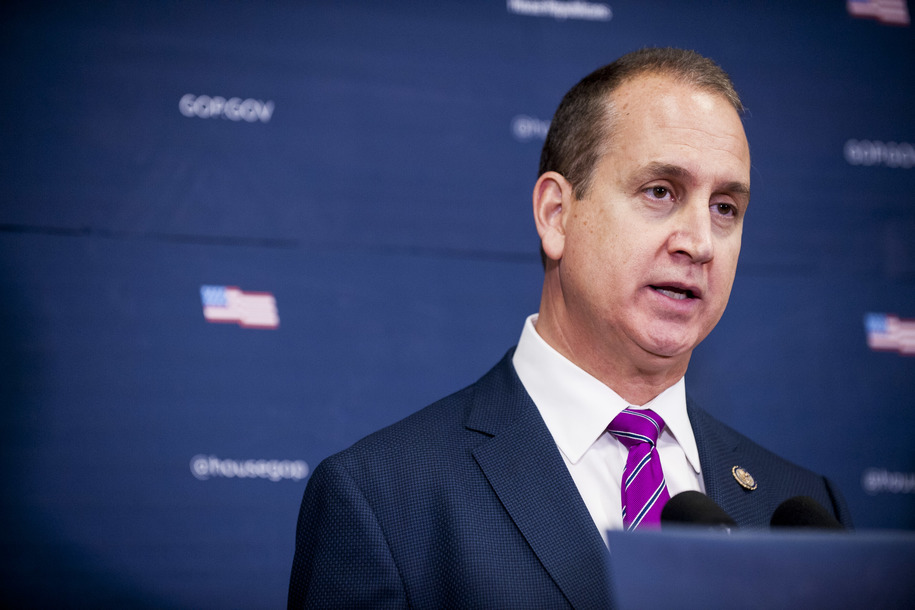 The American Democracy Legal Fund (ADLF), a progressive group founded by liberal activist David Brock, has filed a complaint with the Office of Congressional Ethics (OCE) over a pair of mortgages taken out by U.S. Rep. Mario Diaz-Balart.
While it's not clear yet whether anything improper occurred, allegations of wrongdoing by Diaz-Balart were first made in a piece by Grant Stern on DCReport. In it, Stern alleges Diaz-Balart may have violated federal criminal law by the way his mortgages were set up for properties in Miami and Washington, D.C.
According to Stern's reporting, Diaz-Balart took out a "primary residence" mortgage in his Washington, D.C. condo in June 2012. Stern argues that naming a D.C. condo as his primary residence should have made him ineligible to represent Florida, as congressional members must live in the states they represent per Article I of the Constitution.
Diaz-Balart then claimed a homestead exemption on his Miami home nine months later, again appearing to label it his "primary residence," enabling him to acquire a large tax break. "Falsely claiming a condo or house as a primary residence can be a felony," Stern notes, arguing both locations could not serve as Diaz-Balart's primary residence.
In ADLF's letter to the OCE, the group piggybacks on the report, noting that if Diaz-Balart was ineligible for that tax break, he "may have received an improper gift in violation of long-standing House rules."
The group asserts that "Rep. Diaz-Balart received loans and tax exemptions he likely did not qualify for, and under more generous terms than he otherwise would have received, by simultaneously presenting as his primary residences the Miami home and D.C. condo."
However, as noted by POLITICO's Marc Caputo, the Diaz-Balart team has put forward documentation from both the originator of the D.C. mortgage and the Miami-Dade County Property Appraiser showing the arrangement was on the up-and-up.
A letter from the Congressional Federal Credit Union, the originator of Diaz-Balart's D.C. mortgage, was sent to Diaz-Balart after the allegations first surfaced.
That letter reads, in part, "After review, we can confirm that your loan was underwritten and priced in a manner consistent with our standard practices and procedures in place at the time of the loan, and that you fully disclosed the nature and details of your ownership and residency at both the Florida and Washington, D.C. properties."
An investigative report from the Miami-Dade County Property Appraiser was also issued on Oct. 12. That summary reads, in part, "No evidence of an overlapping homestead exemption was found."
While any potential investigation by the OCE could find differently, the Diaz-Balart team sounded confident in a reply sent to Florida Politics.
"The facts speak for themselves."