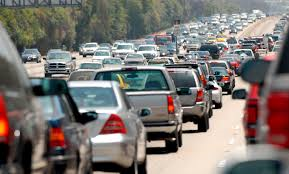 The Tampa Bay Sierra Club is backing the Hillsborough County transportation plan, the environmental group announced Tuesday. The All For Transportation referendum, Hillsborough County Referendum No. 2, would raise sales tax 1 percent to fund sweeping transportation and transit enhancements throughout the county.
"Hillsborough County has paid a high price to remain the only major metropolitan area in America without a viable public transportation system," said Tampa Bay Sierra Club Chair Kent Bailey. "We have lost opportunities for economic growth, while the best and brightest look elsewhere for walkable, bicycle friendly communities with a modern public transit system. In addition, vehicle traffic has become the largest single source of carbon pollution in the Tampa Bay area."  
The transportation initiative would raise about $280 million a year for 30 years, if approved. Of that, 45 percent would go to the Hillsborough Area Regional Transit Authority for improvements to the county's existing bus service and other transit projects, 54 percent would go toward road projects and 1 percent would pay for oversight.
Critics of the plan say the new tax would not pay for new roads. That's not true. The referendum language allows funding for new roads but precludes spending on highway projects, which is typically funded by the Florida Department of Transportation.
Potential uses include new roads, resurfacing, pothole repair, traffic technology, traffic congestion relief, and safety projects.
"In a historic move, nearly 80,000 Hillsborough County residents signed a petition to put this measure on the November ballot," said All for Transportation volunteer Brain Willis. "They recognize the need, like Tampa Bay Sierra Club does, to address our traffic congestion, make our roads safer, improve our transit options and do it by instituting a plan that includes independent oversight and benefits everyone in the county no matter where they live."
A recent poll showed the transportation initiative sailing to an easy victory. That's despite past failures to implement transit taxes in both Hillsborough and Pinellas counties in 2010 and 2014, respectively.
There are several differences with the latest initiative. First, it's a citizen-led ballot measure. Greenlight Pinellas and Moving Hillsborough Forward were both placed on the ballot by county commissioners.
The latest effort also includes robust transportation uses while the previous measures focused primarily on transit projects.
The Sierra Club is the latest in a growing list of groups to endorse the plan. Those include the Greater Tampa Chamber of Commerce, the Upper Tampa Bay and South Tampa chambers of commerce, Visit Tampa Bay, the Tampa Bay Times, La Gaceta, Florida Sentinel, and Tampa Mayor Bob Buckhorn, among others.