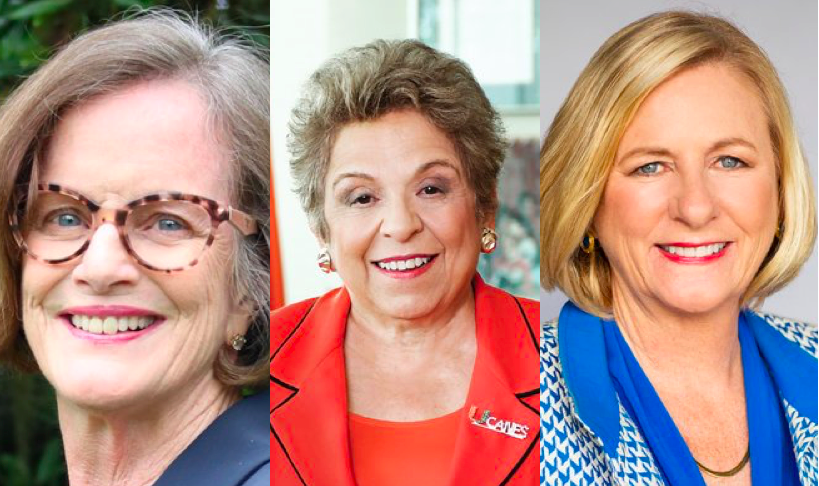 Cook Political Report delivered welcome news to Florida Democrats. The political handicappers there upgraded the chances of victory for Donna Shalala, Kristen Carlson and Nancy Soderberg.
The biggest lift from the new Cook ratings may come for Carlson. Florida's 15th Congressional District moves into the toss-up column.
"This open seat has flown under the radar most of the year, partly because Rep. Dennis Ross announced his retirement within hours of Speaker Paul Ryan's," writes David Wassmerman. "But suddenly Republicans are sounding the alarm."
Carlson holds particular strength in the district thanks to her history as general counsel for the Florida Department of Citrus, where she " she successfully lobbied the FDA to prosecute out-of-state "orange juice adulterators" who were passing off inferior juice as 100 percent OJ."
And then there's spending. Wasserman notes Carlson outspent Republican Ross Spano $600,000 to $219,000 as of the end of September. "GOP strategists complain Spano, regarded as a very conservative legislator, hasn't raised enough money to define himself in time."
The new rankings may stop some panic in Florida's 27th Congressional District. The Democrats once saw the seat as an easy flip after incumbent Republican Ileana Ros-Lehtinen announced her retirement. Democrat Hillary Clinton beat Republican Donald Trump in this district by a full 20-percent.
But Shalala, a non-Spanish speaker in a 76-percent Hispanic district, complicated matters for odds-keepers.
"Former HHS Secretary Donna Shalala's late-career bid has complicated what should be a slam dunk for Democrats to capture an open Miami seat," writes Wasserman. He also notes that Shalala, at 77, would become the second oldest House freshman in history.
But despite a rash of polling (notably, Republican Maria Elvira Salazar released an optimistic internal poll today), Wasserman writes anti-Trump sentiment may carry Shalala "the narrow favorite to hang on." A recent NYT poll helps.
And then there's Soderberg. Cook still considers Republican Mike Waltz the favorite to succeed Ron DeSantis in Florida's 6th Congressional District, but has moved the district into the "Leans Republican" column.
Wasserman credits Soderberg, an ambassador, of leveraging her connections through mentor Madeleine Albright to raise $2.4 million. "Now, Democrats' internal polling shows the race tied," Wasserman writes.
But if there's a caveat to consider, Wasserman also includes some information on Soderberg that's frankly wrong. He suggests she had no primary challenge and so could use all her money in the general. But she did have to fight for the nomination. She took less than 56 percent of the Democratic vote in August while fighting off Stephen Sevigny and John Upchurch.