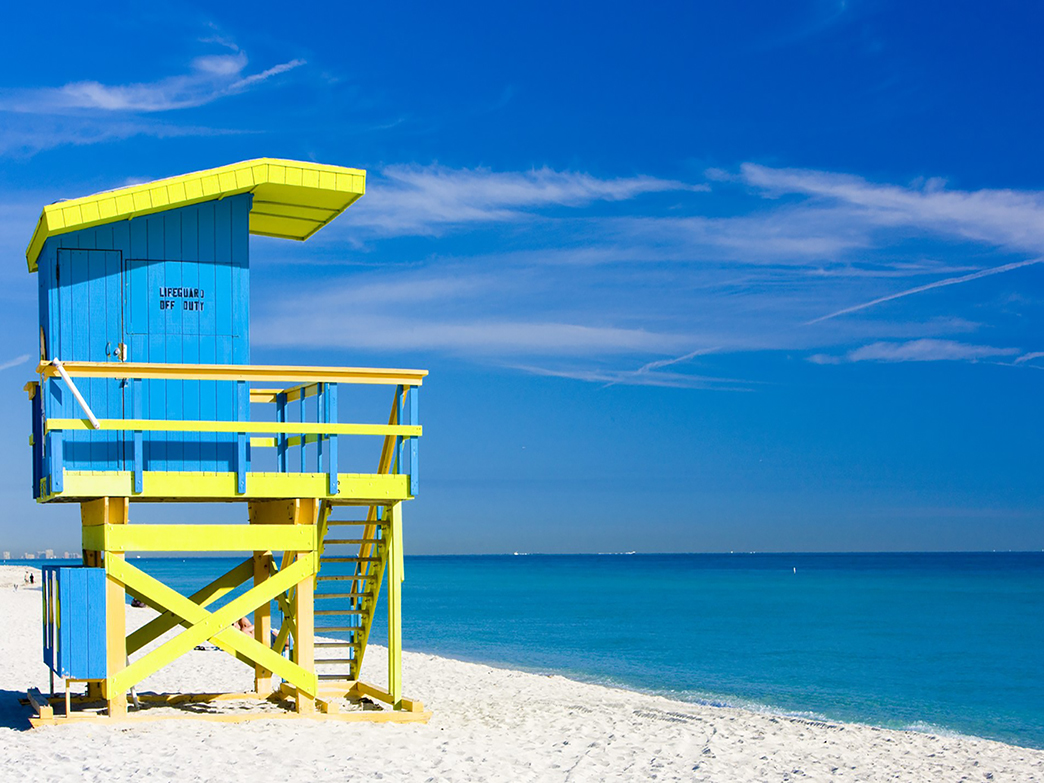 Sunburn — The morning read of what's hot in Florida politics.
By Peter Schorsch, Phil Ammann, Daniel McAuliffe, Jim Rosica, and Drew Wilson.
Breaking overnight – Coral Springs Mayor Walter "Skip" Campbell, a state Senator from 1996 to 2006, has died. He was the Democratic nominee for Attorney General in 2006. He became mayor of Coral Springs in November 2014, and was re-elected in November 2016. Campbell lived in the city for 36 years. He was 69.
—
The only story that matters – Lottery officials say someone has won the record $1.6 billion Mega Millions jackpot. Mega Millions officials say a ticket purchased in South Carolina matches all six numbers in Tuesday night's drawing. The massive jackpot is the world's largest ever lottery grand prize. The winning numbers were 5, 28, 62, 65, 70 and Mega Ball 5. No details on where the winning ticket was sold were immediately available.
—
Another three polls rolled out Monday in the race for Governor, each showing Tallahassee Mayor Andrew Gillum on top in his bid to bust the governmental trifecta Republicans hold in Florida.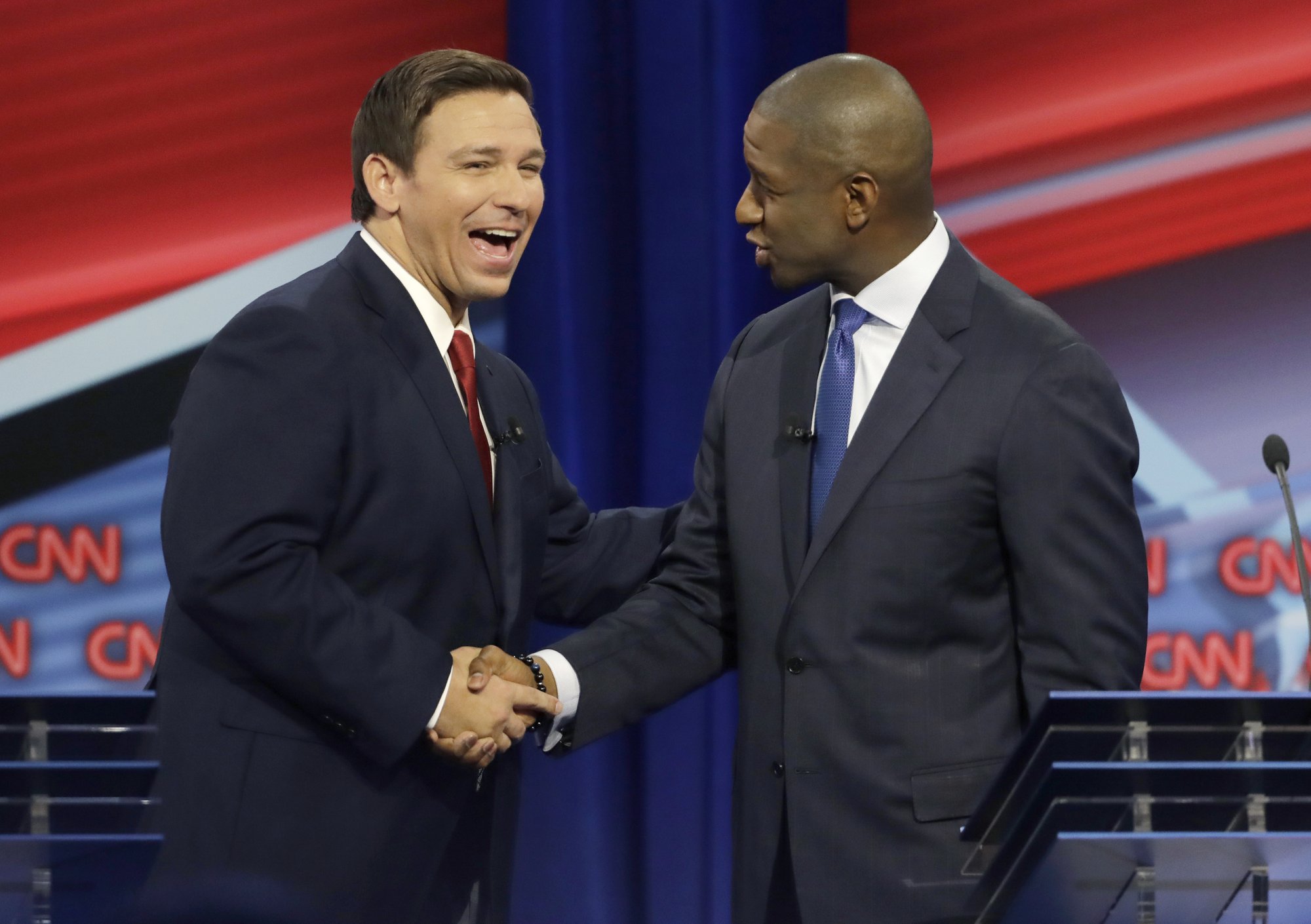 Like any poll, the numbers are only as reliable as the pollster. The best of Tuesday's bunch, Quinnipiac University, found Gillum with a 6-point lead over Republican rival Ron DeSantis, 52-46 percent. The next, out of Florida Atlantic University, pegged the race at 41-36 percent, advantage Gillum. So a similar margin, but a tenfold increase in undecideds from the Q-poll.
If surveys were sprits, Quinnipiac would take a spot on the top shelf, and FAU would likely be considered a decent call.
Then there's Survey USA, which may not even make the well. Its poll shows Gillum up 7 percentage points with 8 percent over voters undecided.
Unlike the Q-poll, which had a margin of error of +/- 3.5 percentage points, or the FAU poll, which had a margin of error of +/- 3.6 percentage points, Survey USA's margin clocked in at over 5 percent.
One thing's certain, however, as of Tuesday Gillum is ahead of DeSantis, and his lead appears to be growing, for now.
We've already gone over the numerous reasons why it's silly to count DeSantis out at this stage of the game, and Tuesday another reason got added to the list: Lobbyist and estranged friend to Gillum, Adam Corey, broke his silence.
Among the tidbits was confirmation that Gillum knew his tix to see Hamilton on Broadway were provided by "Mike Miller," a man now believed to be an undercover federal agent. If that revelation has the capacity to sour the Gillum bump and turn it into a slump, there's sure to be another set of polls coming out in the near future.
— SITUATIONAL AWARENESS —
— @peterbakernyt: Trump at Houston rally: "You know what I am? I'm a nationalist, OK? Nationalist. Use that word, use that word."
— @LadyGaga: The government may be living in an alternate universe, but we as a society & culture know who we are and know our truth and must stick together and raise our voices so we can educate them about gender identities. #TransRightsAreHumanRights #WontBeErased
— @MarcoRubio: I understand instinct to cut U.S. aid to punish countries for failing to stop illegal migration. But our aid to #Honduras & #Guatemala isn't cash. It's primarily equipment & training to stop drugs headed to U.S. & to deal with the gangs causing people to leave those countries.
— @NickConfessore: I guess it was sort of inevitable that "Hamilton" tickets would eventually get a cameo in a corruption investigation.
— @GrantStern: Of course. It is news. The question is: If it is a crime, why has nobody been charged? Obviously, the FBI has known about it for a long time. Another good question: Did the FBI not charge anyone because what they did was entrapment? DeSantis must believe it's a witch hunt.
— @MarcACaputo: Hey @FBI, my daughters really want to go see Hamilton. Anyway you could slip me a few tix?
— @TimCraigPost: Basically, DeSantis just abruptly closed a public press event because not enough people showed up to the event in Orlando, leaving more than a dozen Orlando-area journalists scrambling with nothing to report on
— @Fineout: [email protected] says power companies in Florida's Panhandle have set a goal of having nearly all power restored by early November. Hurricane Michael hit Oct. 10. Nearly 48k customers remain without electricity – many of them in Calhoun and Jackson counties
— @Taniel: Lack of long lines to vote doesn't have to mean low turnout! It can simply mean that county officials planning properly & spending appropriate resources. Flipside: long lines should not be normalized as an exciting sign of high turnout/mobilization.
— LATEST TURNOUT NUMBERS —
Tuesday brought what Monday couldn't: Enough returned mail ballots to bring the overall total past the 1 million mark. It also brought the first substantive early voting numbers since polls started opening in some Florida counties Monday morning.
The day brought in more than 244,000 ballots added to the running tab — 124,413 via post and another 119,800 at the polls. Overall, 1,060,046 mail ballots have completed their roundtrips and are back in the hands of local supervisors of election while, including Monday's small EV turnout, 121,758 Floridians have cast their vote early.
Broken down by party, Republicans still hold the overall lead with a combined 512,472 ballots casts. Their share of the total, however, dipped by one point to just over 43 percent. Democrats, meanwhile, have cast 461,816 votes in all, giving them a one-point boost to 39 percent of the whole. Other party and independent voters take the other 18 percent and have turned in a combined 207,516 ballots.
Despite the six-figure VBM update, less than a third of mail ballots that have sent out to voters have made the return trip. Of the more than 2.2 million outstanding mail ballots, Democrats are holding onto 922,453, Republicans account for 807,553 and with other voters holding the other 493,730.
A final factoid for the day: Gulf and Hendry counties tallied their first ballots, posting 602 and 1,117. After Liberty County produced its inaugural batch on Monday, Gulf and Hendry were the two counties left off the scoreboard for the general election.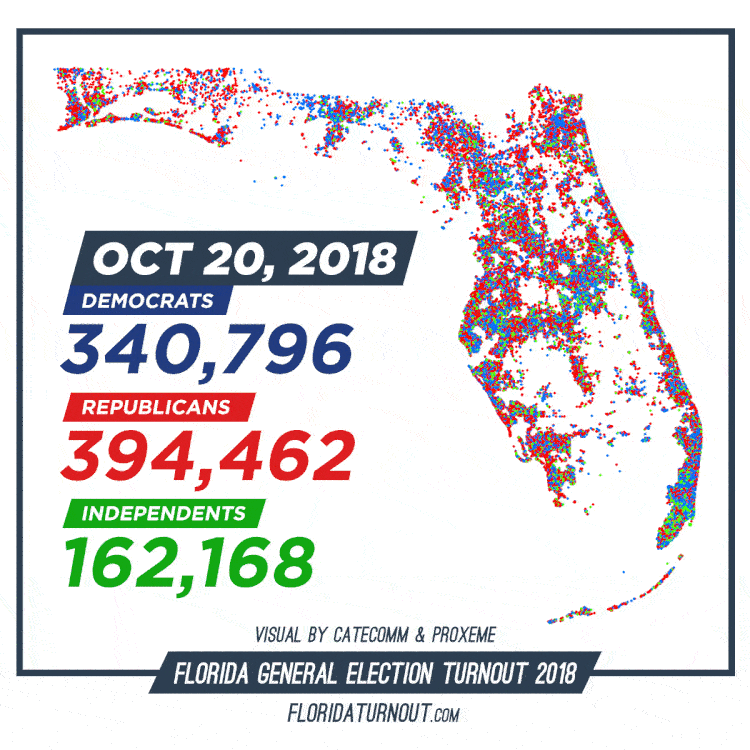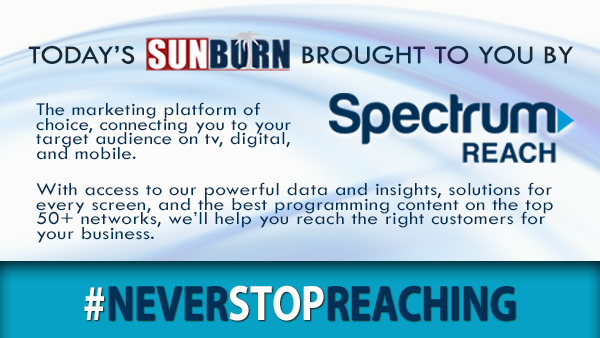 — TOP STORY —
"Records show FBI agents gave Andrew Gillum tickets to 'Hamilton' in 2016" via Lawrence Mower of the Tampa Bay Times — Text messages between Gillum and former lobbyist Adam Corey, who arranged outings with undercover agents looking into city corruption, were among more than 100 pages of records Corey gave the ethics commission, which is investigating trips to Costa Rica and New York that Gillum took in 2016. The text messages show that, contrary to what his campaign has said, Gillum knew the tickets came from "Mike Miller," who was an FBI agent posing as a developer looking into city corruption. "Mike Miller and the crew have tickets for us for Hamilton tonight at 8 p.m.," Corey texted Gillum on Aug. 10, 2016. "Awesome news about Hamilton," Gillum replied, according to the records.
"Timeline of events: Highlights of texts involving Gillum and New York trip with FBI agent" via Arek Sarkissian of POLITICO Florida
>>>Here is a Facebook video posted late Tuesday, Gillum said that while the tickets were reserved by friends of Corey and he assumed that they were paid by Marcus Gillum, his brother. H/t Gary Fineout of the Associated Press.
>>>Be sure to check out this Twitter exchange between reporter Arek Sarkissian and Gillum spox Kevin Cate.
Our take – From a political standpoint, it may not matter even if Gillum paid quadruple the going rate. All that matters in this 24-hour news cycle is that the words "Gillum" and "FBI" are in headlines across the state at a time when early voting is ramping up. We're sure DeSantis' camp will hammer that point home relentlessly for the next two weeks, both in TV spots and campaign appearances.
It's basically the same thing Clinton faced in the 2016 home stretch.
So, what Gillum needs now is for the FBI to say publicly that he is not the target of its investigation – as Gillum maintains he has been told. If that happens, he has to hope people are willing to go deeper than the headlines. And he has to hope enough people buy his statement printed in the Times. "These records vindicate and add more evidence that at every turn I was paying my own way or was with my family, for all trips, including picking up tickets from my brother, Marcus, who was with a group of his own friends," Gillum said. "But this isn't about a Broadway show, it's about a sideshow, because Ron DeSantis and his associates have no vision, no healthcare plan, and are running the most false, negative campaign in Florida history. Floridians deserve better."
Actually, on this day it is about a Broadway show because that's the news of the day. Andrew Gillum's problem is that even if his version of events is true, this has him playing defense. It knocks him off message and gives a boost to DeSantis. That's a bad position to be in this close to the finish.
— GILLUM VS. DESANTIS —
Happening today:  DeSantis and Gillum will take part in a televised debate hosted by Leadership Florida and the Florida Press Association. The debate will be broadcast on television stations in markets across the state and on C-Span and will be on Florida Public Radio. 7 p.m.
"Trey Radel-tied ad contains thick lines about Gillum" via Jacob Ogles of Florida Politics — A new advertisement cut by Republican former U.S. Rep. Radel heaps Democratic gubernatorial candidate Gillum with uncomfortable levels of praise. Whether through sarcasm or misdirection, the radio spot from his Freedom Council USA runs through hard-left progressive stances that won Gillum his party nomination and the support of U.S. Sen. Bernie Sanders. The script, while narrated in a pleasant female voice, uses blunt terms aimed more at mobilizing conservatives or inciting nervousness in the middle. "Andrew Gillum is a champion of the people," the ad begins. "He believes in democratic socialism. This form of socialism is going to do a lot of things to Florida."
To view the ad, click on the image below:
Gillum ad highlights commitment to economy that 'works for all' — The 30-second spot, "Skills," features Gillum speaking on investment in skills, trade and career training for high school students. "As Governor, I'll invest in more skills, trade, and career training starting in high school to build an economy that works for everyone, not just those at the top," Gillum said in the ad.
To view the ad, click on the image below:
Assignment editors — Republican Lt. Gov. nominee Jeanette Nunez will attend a series of events: noon, Early Voting Rally, West Dade Regional Library, 9445 SW 24th St., Miami; 2 p.m., dialogue with students and faculty, Westwood Christian School, 5801 SW 120 Avenue, Miami; 3:30 p.m., Hialeah Victory Office visit, 1001 West 49th Street, #2B, Hialeah. Please RSVP to Katherine San Pedro at [email protected]
— SCOTT VS. NELSON —
"Rick Scott battles the pollsters in Florida Senate race" via Marc Caputo of POLITICO Florida – In three consecutive Senate polls released after the governor earned wall-to-wall media coverage for managing the storm, Scott trails Nelson. Scott's team isn't buying it. His campaign excoriated Quinnipiac University's survey Monday showing Nelson with a large lead of 6 points, and argued instead that the governor is in fact leading by 5 points. The poll-truthing, however, revealed a deeper concern that's long gnawed at some Republicans — including GOP donors from Scott's well-heeled hometown of Naples: Scott should be doing far better given his cash advantage over Nelson
"The turnaround: Scott leads Bill Nelson by 2 in new FAU poll" via Ryan Nicol of Florida Politics — The newest numbers from the Florida Atlantic University Business and Economics Polling Initiative (FAU BEPI) show Republican Gov. Scott ahead by just shy of 2 points in his efforts to unseat Democratic U.S. Sen Nelson. Scott pulled in just over 42 percent support, according to the new survey, whereas Nelson was sitting at a little under 41 percent support. A total of 13 percent said they were undecided, with 4 percent saying they would vote for someone else entirely. The FAU BEPI poll was conducted Oct. 18-21 and sampled 704 likely voters. It contains a margin of error of 3.6 percentage points.
"Joe Biden joins Nelson in Tallahassee"via James Call of the Tallahassee Democrat – Former Vice President Joe Biden can attract a crowd. Tuesday he unexpectedly popped into a midtown coffee shop and while he held forth on the current state of politics, he was encircled by a crowd of more than 40, ranging in age from the mid-20s to the late 40s. Biden is barnstorming Florida to get out the vote for Democrats in the midterm election.
"In dueling ads, Scott, Democrats battle to define him on pre-existing conditions" via Scott Powers of Florida Politics — Scott is releasing a new Republican U.S. Senate television commercial declaring emphatically that he supports such coverage, and that for him it's very personal. Meanwhile, Democrats are releasing their own commercial on the same subject, seeking to define Scott's position on pre-existing conditions, such as cancer, diabetes and epilepsy, through Florida's participation in a federal lawsuit seeking to throw out the federal mandate that states require insurance companies to not discriminate against people with such conditions. In Scott's new 30-second ad launching,"It's Personal," he and his campaign seek to put to rest any confusion about his own position. He talks about how his brother Roger Scott suffered from pre-existing medical problems, and what family struggles then mean to the governor today.
To view Scott's ad "It's Personal," click on the image below:
To view the Democrat's ad "My Life," click on the image below: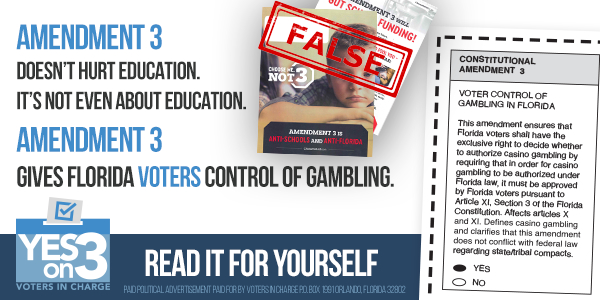 — NOTES FROM THE CAMPAIGN TRAIL —
First in Sunburn – VP Joe Biden endorses Nikki Fried for Agriculture Commissioner — Former Vice President Biden said: "Nikki Fried will be a great Commissioner of Agriculture and I am proud to support her. She will ensure complete background checks on gun permits, be a fighter for the farmers who have been left behind under the current trade war and protect Florida's waterways for generations to come."
"Jesse Jackson, Florida lawmakers support 'crime victims' bill of rights'" via Ryan Nicol of Florida Politics — The amendment aims to increase rights for crime victims in the state of Florida. It was modeled after "Marsy's Law." Marsy's Law for Florida, a group advocating for the amendment's passage, announced a group of former and current representatives who are voicing their support. They are Republican Congressman Gus Bilirakis, Tom Rooney, Ileana Ros-Lehtinen, Dennis Ross, Ted Yoho and Carlos Curbelo, as well as Democratic Congressman Al Lawson and Darren Soto. Also supporting the bill is former U.S. Rep. and Republican gubernatorial candidate Ron DeSantis.
Yet another story you won't see in Sunburn — "Amendment 9 endorsed by Winter the Dolphin, Pro Surfer Cory Lopez," from a news release sent Tuesday by the Southern Alliance for Clean Energy.
— NOTES FROM THE CAMPAIGN TRAIL, PART 2 —
"New ad touts Nancy Soderberg's bipartisan approach to health care" via Drew Wilson of Florida Politics — Fresh off a strong fundraising quarter, Soderberg is out with a new ad touting her health care priorities in the race for Florida's 6th Congressional District. The new ad, "Afford," features one of the St. Augustine Democrat's would-be constituents, Kay, explaining why she left the Republican Party to cast a ballot for Soderberg in August and is planning to support her again in November. "I'm a schoolteacher and was a lifelong Republican. My uncle was even the Orange County campaign coordinator for Reagan. But this election, I can't support Mike Waltz for Congress." … "Nancy will work with Republicans and Democrats and make sure our health care is affordable." … Soderberg and Waltz are competing for the Congressional seat recently vacated by Republican gubernatorial nominee Ron DeSantis. … the seat went +17 for Trump and DeSantis two years ago, but the handicappers at FiveThirtyEight give Soderberg a two in seven chance to flip it blue.
To view the ad, click on the image below:
The most interesting congressional race in Florida? – Kristen Carlson's campaign for CD 15 is releasing a new poll showing the race tied at 47 percent. This is the third poll in the last week showing a tied race; New York Times/Siena College and SurveyUSA polls have shown similar results. Yesterday, Cook Political Report classified the race as a "Toss Up," just as FiveThirtyEight has as well. "Poll after poll is showing that this race will be competitive until the end," said Conor Hurley, campaign manager for Kristen Carlson for Congress. "Kristen's issue-focused campaign presents a sharp, positive contrast to Spano's extreme views. We will continue reaching out to a broad base of supporters so we can turn out the vote we need to win." The full polling memo can be read here.
"Lauren Baer promises to 'listen' to voters in new ad" via Ryan Nicol of Florida Politics — Baer's ad features three supporters spotlighted in previous campaign ads. The new spot, titled "Listen," contains new commentary from those supporters about why they back Baer in supporting the Affordable Care Act (ACA). "It's just knowing that if I get sick, I'm not gonna get bankrupt," says Mel Liebman, a Baer supporter. "Brian Mast has taken drug and insurance money and voted to make your health care premiums higher…," the narrator adds. "And I begged, and said, 'please don't do this,'" says Veronica "Ronnie" Ciaramella, a breast cancer survivor who lobbied mass to oppose repeal of the ACA. "She is gonna listen to me," Ciaramella says. "I think she'll be excellent," Liebman says.
To view the ad, click on the image below:
"Pro-veterans group hits Baer over 9/11 comments" via Ryan Nicol of Florida Politics — A new ad from With Honor, a PAC committed to electing veterans to Congress, is going after Democratic candidate over her critiques of American foreign policy following the 9/11 attacks. The new ad from With Honor, called "Stand," argues such criticism just a month after the attacks were inappropriate. "On Sept. 11, 2001, nearly 3,000 innocent Americans were killed by terrorists," the ad's narrator recalls. "Just one month later Lauren Baer criticized our country, calling our response to 9/11, when hundreds of first responders sacrificed their lives, 'a moment of hypocrisy,' writing that America has a 'shameful history' of rarely standing up for values of justice and righteousness. "If Lauren Baer couldn't stand with us after 9/11, how can she stand up for us in Congress?"
To view the ad, click on the image below:
Happening today — U.S. Rep. Ted Deutch will speak to the Gold Coast Tiger Bay Club, 11:30 a.m., City Fish Market, 7940 Glades Road, Boca Raton. 
"Progressives file ethics complaint against Mario Diaz-Balart over mortgages" via Ryan Nicol of Florida Politics — The American Democracy Legal Fund (ADLF), a progressive group founded by liberal activist David Brock, has filed a complaint with the Office of Congressional Ethics (OCE) over a pair of mortgages taken out by U.S. Rep. Diaz-Balart. While it's not clear yet whether anything improper occurred, allegations of wrongdoing by Diaz-Balart were first made in a piece by Grant Stern on DCReport. In it, Stern alleges Diaz-Balart may have violated federal criminal law by the way his mortgages were set up for properties in Miami and Washington, D.C. In ADLF's letter to the OCE, the group piggybacks on the report, noting that if Diaz-Balart was ineligible for that tax break, he "may have received an improper gift in violation of long-standing House rules." The group asserts that "Rep. Diaz-Balart received loans and tax exemptions he likely did not qualify for, and under more generous terms than he otherwise would have received, by simultaneously presenting as his primary residences the Miami home and D.C. condo."
"Maria Elvira Salazar internal poll puts her ahead by 9 points" via Ryan Nicol of Florida Politics — The new poll from Salazar's team, conducted by McLaughlin & Associates, shows Salazar earning 50 percent support to Donna Shalala's 41 percent. The survey was conducted Oct. 11-14 and sampled 400 registered voters. Those results are in opposition to an independent poll from The New York Times showing Shalala ahead 44 percent to 37 percent. Another recent poll from the Democratic Congressional Campaign Committee had Shalala up by 5 points. As always, take publicly-released internal polls with a grain of salt … the Tampa Bay Times did recently downgrade Shalala's chances to win the CD 27 seat, event after the release of The New York Times poll.
"Donna Shalala drops ad hitting opponent over Cuba comments" via Ryan Nicol of Florida Politics — Shalala is out with a new radio ad hitting her Republican opponent over comments on Fidel Castro and Cuba policy under the Donald Trump administration. Shalala, the Democratic candidate in Florida's 27th Congressional District, is competing against Salazar for the seat. "Maria Elvira Salazar called the murderous dictator, Fidel Castro, 'El Comandante,' " the ad's narrator begins in Spanish. "She lied to the voters saying that Donald Trump and the United States should break any kind of relationship or link with Cuba. But meanwhile, behind closed doors, Maria Elvira asserts that Trump must speak with Raul Castro. What is her true position on murderous dictators? Maria Elvira Salazar is not reliable. She is not trustworthy on Cuba or any other issue."
To listen to the ad, click on the image below:
Carlos Curbelo's tax vote is 'last straw,' says new Democratic ad — The theme of the DCCC ads, in both English and Spanish, our constituents writing "goodbye letters" to Curbelo. "In addition to his health care vote, South Floridians are saying 'goodbye' to Congressman Curbelo because of his vote for a massive tax handout to the wealthy and big corporations, which would increase the deficit by $1.9 trillion and lead to cuts to Social Security and Medicare,' said a statement announcing the ads.
To view the ad in Spanish, click on the image below:
To view the ad in English, click on the image below:
— DOWN BALLOT —
Spotted on Twitter: Meet The Press' Chuck Todd with state Sen. Dana Young on Tuesday — "Enjoyed discussing my Senate Re-election Campaign with @chucktodd from @MeetThePress this am! Come out to Jan Platt Library or any Early Vote location and say hi! We will be here all day! #TeamYoung18"
Enjoyed discussing my Senate Re-election Campaign with @chucktodd from @MeetThePress this am! Come out to Jan Platt Library or any Early Vote location and say hi! We will be here all day! #TeamYoung18 pic.twitter.com/hCtIlGFy5T

— Dana Young (@DanaYoungFL) October 23, 2018
"Anna Eskamani clears $500K raised for HD 47 flip" via Florida Politics — Eskamani's new reports haven't been uploaded to the Florida Division of Elections website, though she said in a news release that she's now raised $426,891 in hard money and another $73,850 in soft money through her affiliated political committee People Power for Florida. Though her campaign didn't list how much of that cash is still in the bank, Eskamani's financial reports covering Oct. 6 through Oct. 12 showed her with about $63,000 banked between the two accounts.
"Ethics complaint filed against Mike Caruso in increasingly contentious HD 89 race" via Florida Politics — Ocean Ridge Mayor Jim Bonfiglio has filed a complaint alleging Republican opponent Caruso for violating a half-dozen campaign laws, including those that govern "in-kind" contributions and the proper filing of campaign finance reports. In a letter sent to the Florida Elections Commission, Bonfiglio pointed to a recent Florida Politics article outlining the Delray Beach Republican's contentious relationship with the Bermuda High West Beach & Tennis Club and his use of its facilities as an unofficial campaign headquarters during the primary election season. The lack of disclosure could prove troublesome for Caruso as his campaign shelled out more than $9,000 for photography and video production services around the same time he was cited for crowding out fellow members with camera equipment.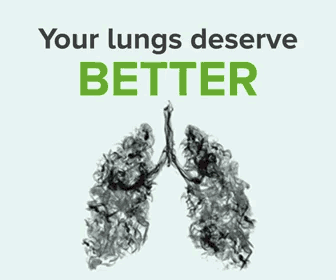 — AFTER MICHAEL —
Morning must-read: "After Michael, are we in for another truck war?" via Peter Schorsch. Click here to read the full blog post.
"A hurricane's chaos. A cry of looting. Then gunfire." via Alan Blinder and Richard A. Oppel Jr. — Ceely Taylor had not seen her fiancé in two days when, frightened and worried, she went to the authorities. In the chaotic days this month after Hurricane Michael struck the Florida Panhandle, he had somehow vanished. But by the time Ms. Taylor described Dakota Brooks, the 6-foot-tall steam plant worker she was engaged to, to a police investigator, he was already dead — killed not by the hurricane's ravaging winds or storm surge, but by a state law enforcement officer who may have thought he was a looter. It took days for Mr. Brooks's friends and family to learn his fate in the frenzied aftermath of the Category 4 storm, which killed 19 people in coastal Bay County and left hundreds of families searching for missing relatives — hampered by downed power lines, unreliable cellphone service and shaky internet connections.
"For the poor, nowhere to go" via Eileen Kelley of GateHouse Media — There is a crisis in Panama City. Poor people are sorting through what is salvageable and what they can bring with them when they attempt to start their lives over. Where and when they start over is anyone's guess. Affordable housing is hard to find in just about every city in America. Panama City and its surrounding communities are no exception. Hurricane Michael barreled through and made it worse, much worse. The fierce winds left the area's poor and disenfranchised in even worse shape than before the Oct. 10 storm. Residents at numerous public and subsidized housing complexes across the city have been told to leave their uninhabitable units — some of which people spent years on waiting lists trying to nail down.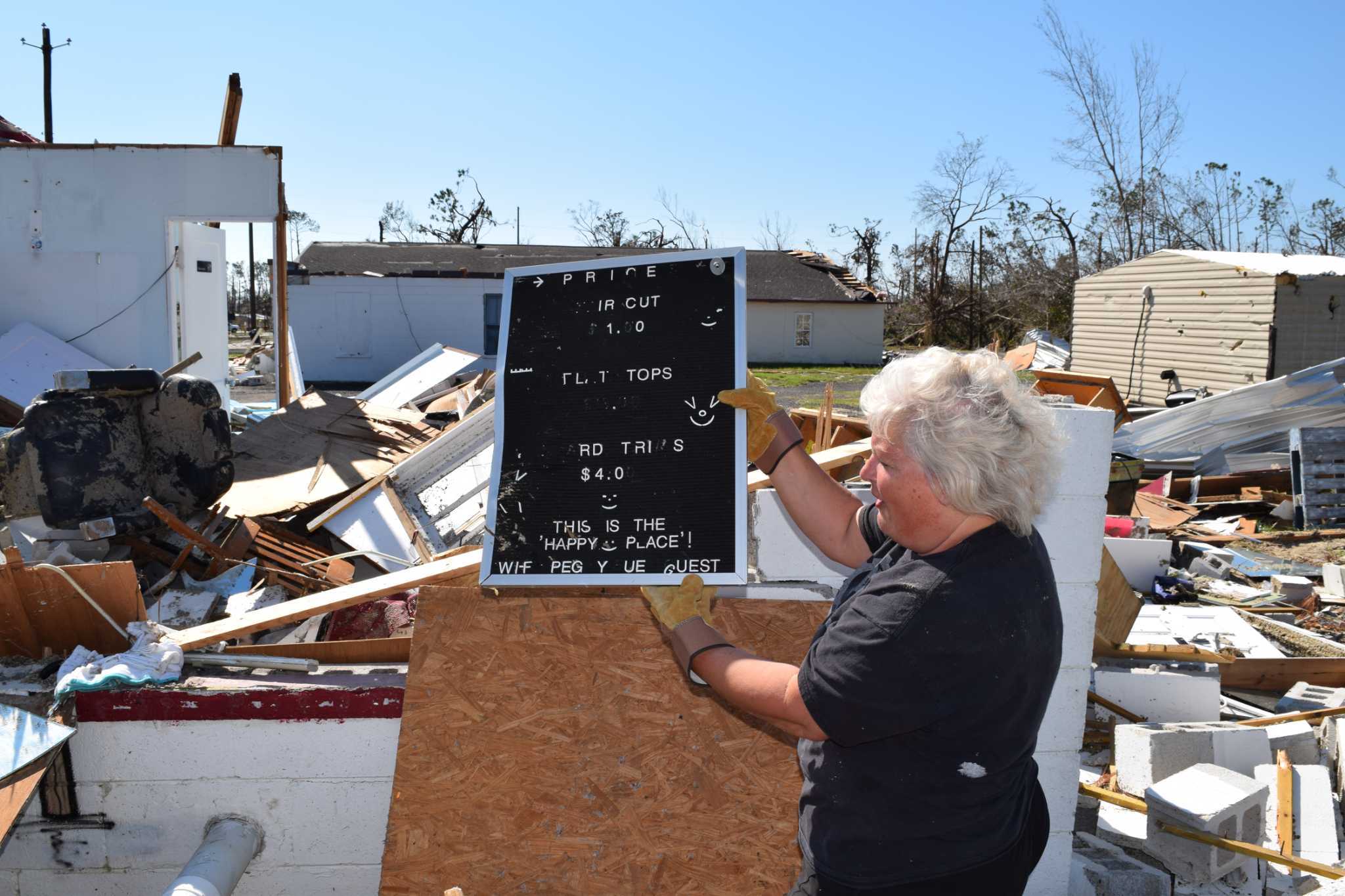 "928 people still unaccounted for as battered Panhandle prepares for rain" via Emily Mahoney of the Tampa Bay Times — Those people were informally reported missing to state and local officials, as well as the Red Cross, by concerned relatives and friends asking about the status of loved ones. State officials said during a morning briefing at the Tallahassee emergency operations center that there would be teams going "house-to-house" to reduce that number. They stressed that it is almost certainly an overestimation of the true number of people missing, because most people, when they get a phone call or finally make contact with their missing friend or family member, don't call back to cancel their original request made shortly after the storm. If people originally reported a loved one missing who has been found, officials request that they call back the same agency or nonprofit to provide that update.
"Tyndall Air Force Base was in the eye of the storm, and almost every structure was damaged" via Joel Achenbach, Kevin Begos and Dan Lamothe — Col. Brian Laidlaw has a satellite image on his cellphone showing the eye of Hurricane Michael making landfall. Peer deep into the left side of the eye, and you can see two parallel lines. Those are his runways. You see some structures. Those are his hangars. Somewhere in there on that Wednesday afternoon two weeks ago was the colonel himself, the commander of Tyndall Air Force Base, here on the coast of the Florida Panhandle. He rode out the storm along with 92 other personnel after thousands of people under his command had evacuated.
Your Michael-related insurance claims tally — The number has hit 92,160, the Office of Insurance Regulation reported Tuesday, with a value exceeding $1 billion. They included 68,994 residential property claims, 3,298 commercial property claims, 189 business-interruption claims, and 55 private flood insurance claims. Carriers had paid 7,394 claims and closed 3,125 without paying anything. CoreLogic, the data and research company, has estimated the final tally in Florida could hit $4 billion, with additional states hit by Michael contributing another $1 billion.
Gulf Power on schedule to reconnect customers — The company says 95 percent of its Bay County customers should be connected by Wednesday — but that's for the ones able to receive power safely. Thousands will have to restore connections between their homes and the power grid. Crews will be ready, the company says, to hook them up as soon as it's safe. "This is a long path to recovery. We have more than 200 of our own teammates who live and work in the areas hardest hit by Hurricane Michael, so they know firsthand the challenges our customers are facing," said Sandy Sims, general manager for Gulf Power's eastern district. "This is our home, and our commitment to rebuilding and recovering extends beyond the electric system. With many of our customers no longer able to safely receive power due to significant damage, the need is great."
"FMEA: North Florida public power customers fully restored" via Florida Politics — Less than two weeks after the nearly Category 5 Hurricane Michael, power has been "fully restored to all public power customers who can accept power," according to the Florida Municipal Electric Association (FMEA). "For the third Atlantic hurricane season in a row, FMEA activated the American Public Power Association mutual aid network and put out a long-range call for mutual aid assistance several days before the storm made landfall," it said. "More than 600 power restoration personnel from 16 states and more than 80 utilities came to help restore power and rebuild the electric grid in the affected communities."
"Tourism promoters stress Pensacola unscathed by Michael" via Melissa Nelson Gabriel of the Pensacola News Journal — … State and local agencies charged with promoting tourism in the Pensacola region are concerned news reports and images of Michael's path of destruction through Panama City, Mexico Beach, Tyndall Air Force Base and other areas might cause people thinking about visiting the Pensacola area to change their plans. "We are fighting the media so perception is key," said Nicole Stacey, spokeswoman for Visit Pensacola, the local tourism promotion agency, in an emailed statement. … Visit Florida, the state agency charged with promoting tourism, is planning a $9 million media campaign to market areas of the Panhandle not hit by Michael.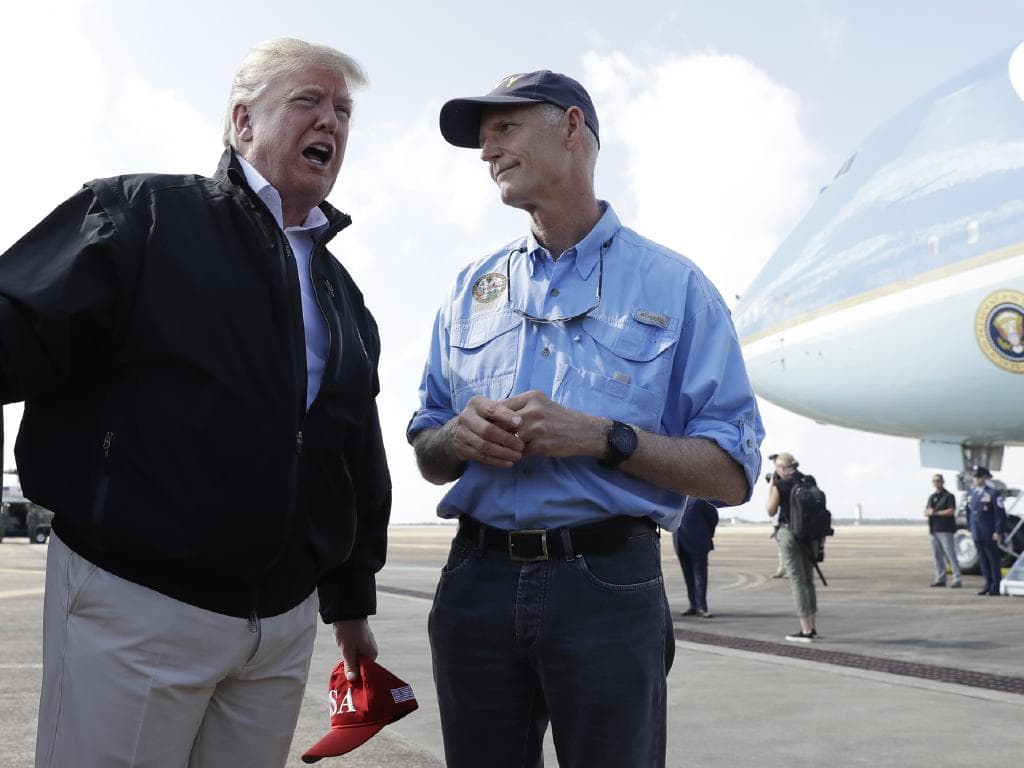 "Jimmy Patronis: Banks need to give a break to hurricane victims" via Florida Politics — The state's CFO urged financial institutions on Tuesday to waive late fees and charges for using ATMs in the Hurricane Michael impact zone, among other forms of assistance. "Many financial institutions have already announced they are taking these steps to help families in the Panhandle, and I encourage all banks and credit unions to follow suit and help these communities recover," he said. Areas suggested for leniency include late fees for credit cards, auto and personal loans, credit lines, and insufficient balances. Additionally, Patronis wants reports from all banks and credit unions about what they're doing along these lines.
"Michael could sour Florida's tupelo honey harvest" via Jennifer Kay of The Associated Press — Tanker trucks of corn syrup and tens of thousands of pounds of synthetic pollen are being rushed to beekeepers from the Gulf of Mexico to the Georgia state line to feed surviving bee colonies that also pollinate crops such as watermelons, cantaloupes and blueberries. "Just feeding my bees is the biggest concern," said Gary Adkison, a Wewahitchka beekeeper. "There's no nectar." Adkison, who named his Blue-Eyed Girl Honey for his granddaughter, lost about 50 of his 150 hives to the storm, each containing 30,000 to 40,000 bees. Unlike other beekeepers who move their colonies to pollinate crops as far away as California, Adkison keeps his hives local year-round. Michael's toll on tupelos is as yet unclear because the trees are difficult to reach except by barge and considerable debris remains to be cleared. David Westervelt, a state apiary inspection supervisor, said damaged trees might take two or three years to start blooming again.
— STATEWIDE —
"Judge clears way for challenges to gun law" via Jim Saunders of the News Service of Florida — Leon County Circuit Judge Charles Dodson last week refused a request by Attorney General Pam Bondi's office to dismiss three consolidated lawsuits that contend the 2011 law, which threatens penalties such as removal from office, is unconstitutional. Local governments challenged the law after the February mass shooting at Marjory Stoneman Douglas High School in Broward County, as at least some cities and counties looked at approving gun-related measures. The Legislature passed the tough penalties in 2011 as a way of enforcing a decades-old law that gives control of gun regulation to the state rather than local governments — a concept known as state "pre-emption." The 2011 law, in part, threatens removal from office and fines for city and county officials who pass restrictions that violate the older pre-emption law.
State spends opioid crisis coin nabbing naloxone — The state Department of Health said Tuesday that it's spent half more than half of the cash lawmakers budgeted to combat the opioid crisis buying doses of naloxone, a drug used to counteract overdoses. The Florida Legislature allocated $50 million over 10 years to boost the departments' opioid crisis efforts, and since it received its first $5 million payment at the beginning of July it's shelled out $2.6 million to buy 65,043 doses of naloxone. Those doses went to 127 institutions that respond to overdose emergencies and were selected through a competitive review process, though Doug Woodlief of DOH said the department wasn't "leaving anybody out" if it was determined there was a legitimate need. More applications are expected to flood in when the second round opens up on Dec. 1. Opioid deaths have skyrocketed in recent years, with the class of drugs killing 5,725 Floridians in 2016. Through the first half of 2017, the most recently available data from the Florida Medical Examiners Commission, opioids were the direct cause of another 3,494 deaths.
"The president says it's OK, claims Tampa man accused of groping woman on flight" via Daniel Figueroa of the Tampa Bay Times — Bruce Michael Alexander, 49, grabbed the woman at least twice during a Sunday flight from Houston to Albuquerque, according to a criminal complaint filed in the U.S. District Court of New Mexico. Alexander made the comment about the president to an FBI agent, in an apparent reference to a 2005 conversation caught on video by Access Hollywood in which Donald Trump bragged in vulgar terms about kissing, groping and trying to have sex with women. Alexander was seated in a window seat aboard Southwest Flight 5421, behind a woman whom authorities only identified by her initials. The woman told authorities she fell asleep on the plane and about 15 to 20 minutes into the flight, she "felt her clothes move and a touching of fingers on her right side" of her upper body.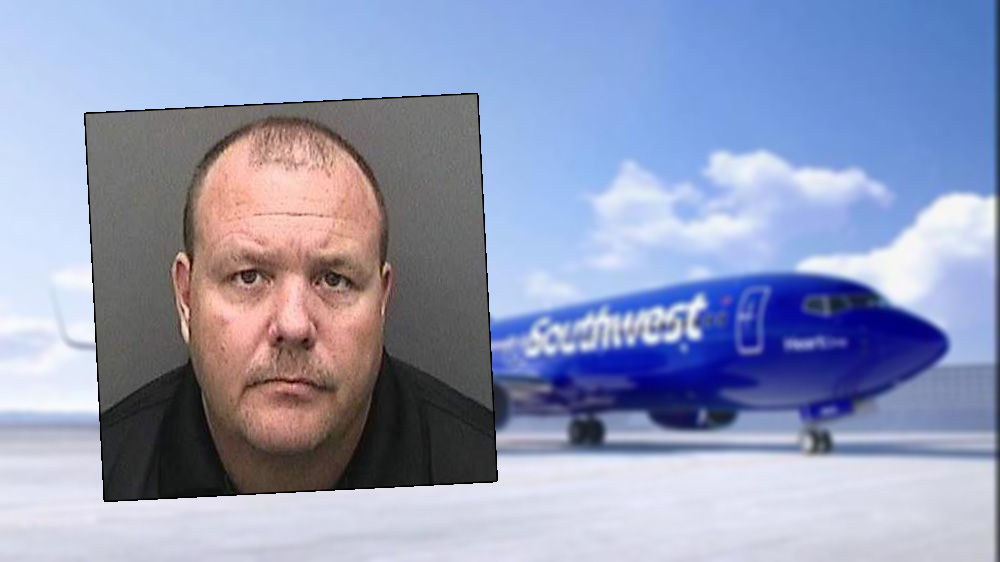 What Ken Lawson is reading: "FSU students to present Collegiate Blockchain Conference" via Kathleen Haughney of Florida State University — Students have organized the first Collegiate Blockchain Conference at the university to explore cryptocurrency and the associated technology known as Blockchain … Blockchain is a digital ledger where transactions are recorded chronologically and cannot be altered. Programmable contractual agreements that automatically execute if certain conditions are met can be created through Blockchain, allowing the technology to be applied to a variety of industries, including finance, health care, government and supply chain. The conference will be held Nov. 3 and will feature speakers from a variety of universities and corporations across the Southeast. IBM is a headline sponsor for the event.
Accreditation team invites public comment on FDLE — Assessors with the Commission for Florida Law Enforcement Accreditation (CFA) will visit the Florida Department of Law Enforcement beginning Nov. 28 as part of the accreditation process, the agency announced Tuesday. The assessors will look at policies, procedures, management, operations and support services in addition to conducting interviews and visiting offices. Regional visits will be in Pensacola, Tampa and Miami. As part of the assessment, members of the public are invited to offer comments in writing (CFA, P.O. Box 1489, Tallahassee, Florida 32302) or via email ([email protected]). Comments must address the agency's ability to comply with standards, a copy of which are available here. FDLE must comply with more than 100 standards to receive accreditation.
"FPL, parent company report higher earnings" via the News Service of Florida — Florida Power & Light reported increased earnings in the year's third quarter, according a regulatory filing by parent company NextEra Energy. FPL reported third-quarter 2018 net income of $654 million, or $1.37 per share, compared to $566 million, or $1.19 per share, during the third quarter in 2017. Among other things, FPL's average number of customers increased by 58,000, or 1.2 percent, from the previous year, the filing said. NextEra, meanwhile, also had higher earnings in the quarter. It reported net income of $1.007 billion, or $2.10 per share, compared to $847 million, or $1.79 per share, for the third quarter of 2017.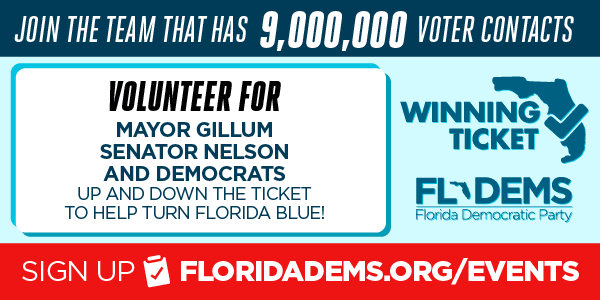 — OPINIONS —
 "We must stay dedicated to saving our water, environment" via Steve Crisafulli for News-Press.com — As Speaker of the Florida House, I made water policy a top priority, focusing on modernizing our water laws and investing in projects to address our quality and supply challenges. Despite the significant progress we made, Florida remains gripped in a seemingly intractable water crisis. Why does toxic algae remain so persistent, and where do we go from here are questions on every Floridian's mind. Unfortunately, there are no quick fixes. Restoring water quality and expanding supply take time and constant vigilance. Florida's political leaders are the most focused on water in a generation. Our next Governor, Agriculture Commissioner and legislature must continue to make water a top priority.
— MOVEMENTS —
Spotted in POLITICO Influence — Brian Ballard's Ballard Partners at No. 7 on the list of U.S. Lobbying Disclosure Act revenue rankings for the third quarter of 2018: "$5 million (versus $4.6 million in Q2 2018 and $2.8 million in Q3 2017)."
New and renewed lobbying registrations:
Bryan Cherry, PinPoint Results: Reach Recovery Center
Ronald LaFace, Capital City Consulting: Hygea Holdings
Mary Ann Stiles, Quintairos Prieto Wood & Boyer: Crum & Forster, Palm Beach State College
— ALOE —
"An Indiana Jones mini-land may finally find a home at Disney's Hollywood Studios" via Ken Storey of Orlando Weekly — It's been no secret that Disney is looking to give Indiana Jones a more significant presence at Walt Disney World. As is typical with these types of projects, it seems various teams at Imagineering have been assigned to flesh out exactly what Indiana Jones would look like at each of the non-Magic Kingdom resorts for Walt Disney World. All three parks are slated for additions throughout the 2020s. Now with details on Imagineering's proposal for Indiana Jones at Hollywood Studios being shared by trusted insiders, we're learning new information on what may be the future for one of the last remaining original sections of WDW's third theme park. Replacing not only the stunt show but also the area around it, the new Indiana Jones mini-land would be roughly 8 acres in size.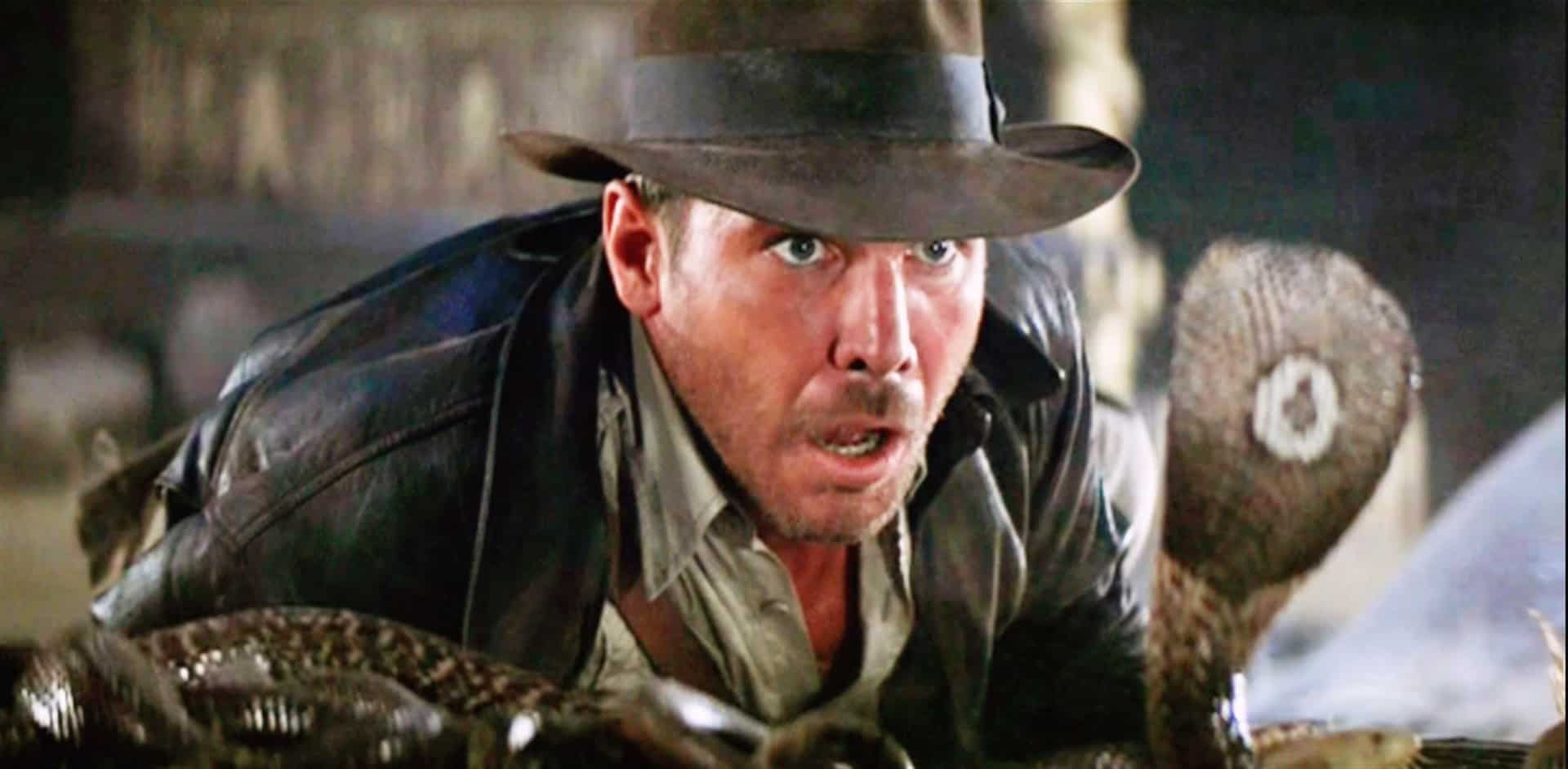 Happy birthday to state Rep. Kamia Brown and former state Rep. Gwyndolen Clarke-Reed. Also celebrating today is the incredible, actually, she deserves all caps, the INCREDIBLE Kelly Cohen of Southern Strategy Group – Orlando, as well as Connie Prince.