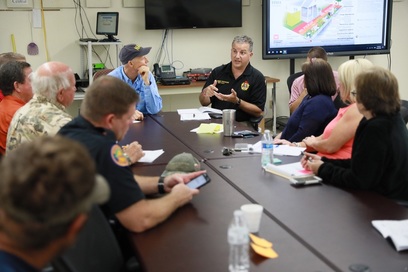 Chief Financial Officer Jimmy Patronis urged financial institutions on Tuesday to waive late fees and charges for using ATMs in the Hurricane Michael impact zone, among other forms of disaster assistance.
"It is absolutely essential that financial institutions support those impacted by Hurricane Michael by waiving fees and penalties to aid the victims," Patronis said in a written statement.
"Many financial institutions have already announced they are taking these steps to help families in the Panhandle, and I encourage all banks and credit unions to follow suit and help these communities recover."
Areas suggested for leniency include late fees for credit cards, auto and personal loans, credit lines, and insufficient balances.
Patronis also suggested banks and financial institutions find other ways to assist customers with the recovery or limit financial hardship during the next 90 days.
Additionally, Patronis wants reports from all banks and credit unions about what they're doing along these lines.