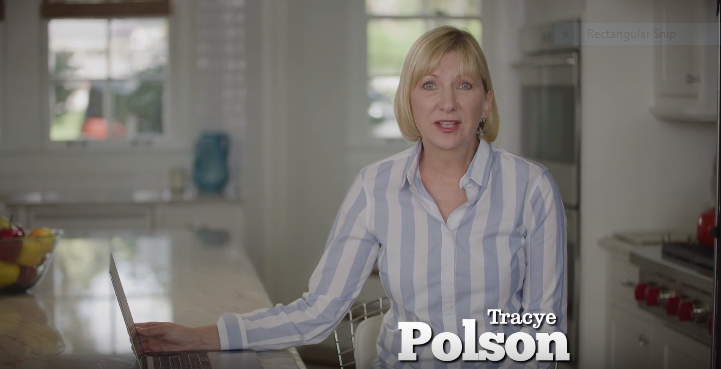 The most competitive race in Northeast Florida — the battle in plurality-Democrat House District 15 — continues to be an air war.
Democrat Tracye Polson dropped her final bomb Wednesday.
"When your opponent is a professional lobbyist, special interests can't wait to falsely attack you," Polson says in the broadcast spot.
Polson, who's felt compelled to respond to ads from Republican Wyman Duggan and the Republican Party of Florida linking her with flag-burning Resistance drum circle types and socialized health care, reminded voters of her actual biography as a "health professional, not a politician."
Polson contrasted her support of locally controlled schools with positions Duggan has taken in the past and in his professional capacity, including a 2010 advocacy for an appointed school board and his work for Nova Scotia's Emera utility company when potential privatization was being explored for JEA.
These hits were recycled from previous advertising.
"Insiders say a lot, but your voice is the one that matters," Polson said, with the ad closing with "endorsed by" graphics of the Florida Times-Union, the Florida Educational Association, and the Jacksonville Fraternal Order of Police.
Polson has aggressively fundraised, self-financed and has led the money race for most of the campaign; but the most recent finance report extending through Oct. 12 receipts represents an outlier to that trend.
Duggan's campaign account had just over $46,000 in it as of Oct. 12, with $9,549 raised the week before compared to $32,540 spent ($30,000 of that on television).
Duggan's political committee still had resources as of Oct. 12 (with $20,000 of new money the week before — and no spend) boosting that tally north of $37,000.
In addition to having roughly $83,000 for the home stretch, Duggan has also been the beneficiary of over $100,000 in television buys from the Republican Party of Florida, helping him to amplify his message that Polson, a social worker, is out of step with the Westside Jacksonville district.
Polson's last spot is an attempt to refute that message.
Polson actually outraised and outspent Duggan in terms of her campaign account during the week, bringing in $13,776 compared to $41,376 in expenditures (with $38,606 on television). The campaign account has just over $7,000 on hand.
Polson's political committee likewise spent bigger than it raised: $400 brought in during the week, compared to $24,651 in expenditures (moved to the Florida Democratic Party). It has nearly $40,000 on hand.
The seat did go for Donald Trump two years ago, though Democrats haven't fielded a candidate in plurality-Democrat HD 15 since it was redrawn ahead of the 2012 elections, so its lean in down-ballot races hasn't been tested.
Duggan won the August primary with 41 percent of the vote. While his opponents did not endorse him, his team is confident that despite the slight Democrat lean, Duggan will retain the seat for Republicans.
The current occupant of the seat, Republican Jay Fant, chose not to run for re-election, opting for an ultimately unsuccessful bid for Attorney General.