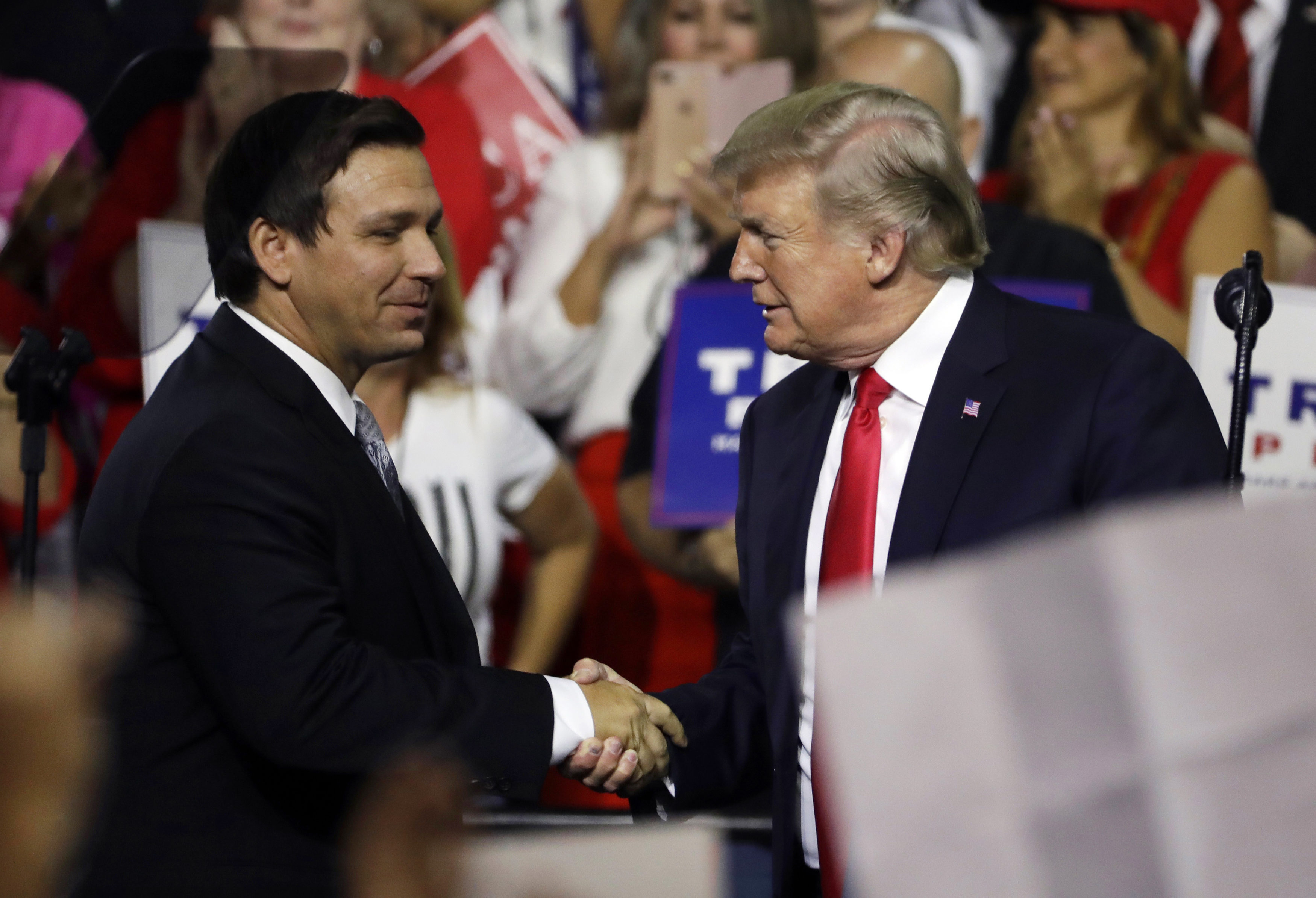 President Donald Trump will host a campaign rally on Oct. 31 in Fort Myers, according to his campaign, Donald J. Trump for President, Inc.
The rally, to take place at the Hertz Arena in Estero, is meant to encourage "Floridians to get out and vote for the GOP in the midterm elections."
It's unclear who will join the President at the rally. Republican gubernatorial candidate Ron DeSantis accompanied Trump at a similar event in July. Then, the President hailed DeSantis as the clear choice for Florida Republicans during the primary election. Weeks later, DeSantis handily beat his Republican opponent, Adam Putnam.
Absent from the Tampa rally, however, was Republican Gov. Rick Scott, who's hoping to oust incumbent Democratic U.S. Sen. Bill Nelson on Nov. 6. According to Gary Fineout of The Associated Press, a spokesman from Scott's campaign said, "The Governor is focused on hurricane recovery and we will keep everyone updated on any changes to the campaign schedule."
Florida Politics has reached out to both DeSantis' and Scott's campaigns to see whether the candidates will make an appearance at the Halloween rally.
"President Trump looks forward to celebrating the success of his America First agenda that's delivering more jobs and bigger paychecks to families all across the Sunshine State," said Michael Glassner, COO of Trump's campaign. "The President will also remind Floridians of the critical need to get out and vote between now and Election Day on November 6th to help protect and expand the Republican majorities in the House and Senate."