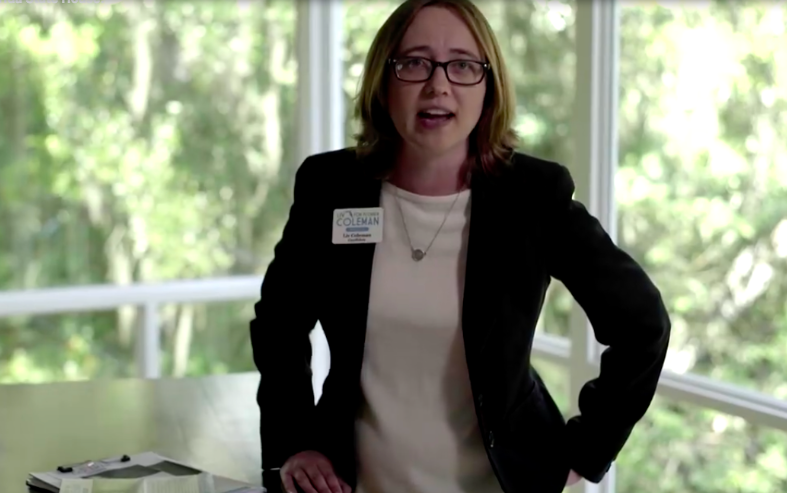 Democrat Liv Coleman, a candidate for Florida House District 73, focuses on fixing red tide in a new video advertisement released Thursday night.
With imaged of dead fish piled on area beaches, Coleman strikes a bipartisan tone in the campaign ad.
"Red tide doesn't care if you are a Republican or a Democrat," Coleman says in narration. "It's destroying our beaches, our health, our wildlife and our businesses.
"But Tallahassee has not been listening. They are too busy doing the bidding of corporate lobbyists. But I hear you."
Coleman faces Republican Tommy Gregory in the state House race.
While District 73 doesn't touch the coast itself, the economy still relies heavily on tourism and a sustained red tide event deeply impacted the economy in the entire region this year.
Candidates running for all races this year say red tide has been the top voter concern in the region leading into the November election. The candidates are running to succeed Joe Gruters, who this year decided to run for an open state Senate seat.
As for District 73, the district tilts heavily toward the GOP. Republicans make up roughly 48 percent of the electorate, and Democrats a little more than 26 percent.
Still, Coleman has posted solid fundraising numbers, raising $52,745 through Oct. 12, and chipping in another $5,000 on her own.
Gregory has raised $156,685, but spent a great deal of it when he faced primary challenger Melissa Howard. In the end, Howard's campaign imploded amid a scandal about her degree and she withdrew.
Gregory automatically won the party nomination, but since September, he's trailed Coleman in cash on hand.
Advertisements like the one released Thursday night put that money to use. Coleman, a University of Tampa political science professor, makes nonpartisan appeals and attacks the status quo in Tallahassee.
"I won't stop working until we make ending this crisis priority," she says. "I'll work with scientists and the state to come up with innovative solutions to clean up our beaches."