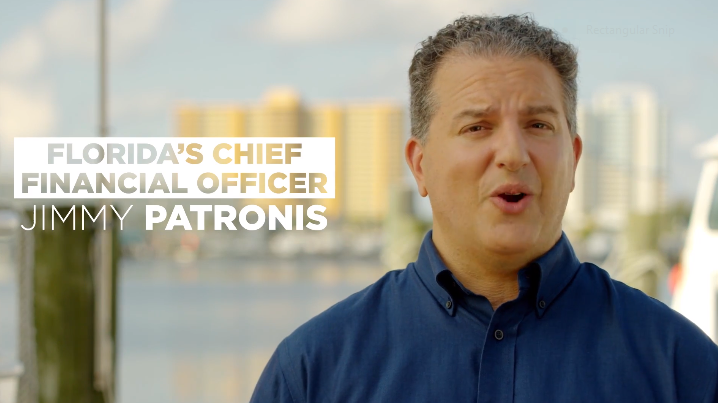 Incumbent CFO Jimmy Patronis has reached the part of the campaign where his spending outpaces his fundraising.
The Panama City Republican was appointed to the CFO job last year by Gov. Rick Scott and therefore is the lone incumbent Cabinet member running for election in the fall.
Between Oct. 13-19 (the most recent week of reported receipts), Patronis raised $128,800 between his campaign account and that of his Treasure Florida political committee. He spent just over $350,000 during the same period.
Of that $350,000, $319,000 went to OnMessage (best known for handling Rick Scott's political operations) for political advertising.
All told, Patronis has raised $6,655,235 and had $1,988,095 on hand as of Oct. 19.
Democrat Jeremy Ring, a former state Senator and retired Yahoo executive from Margate, in aggregate has not been able to match Patronis' prodigious fundraising.
That said, in the last week of receipts, he came close, raising $91,348 between his campaign account and his affiliated political committee, Florida Action Fund PC.
The most interesting donor: U.S. Sugar, which gave $25,000 to Ring's committee. Ring spent $27,634 the week ending Oct. 19, most of it going to advertising.
Ring's campaign has a hand-to-mouth feel, at least when it comes to receipts. Though $1.6 million has been raised, Ring has just $132,781 to work with down the stretch.
The most recent Florida Chamber poll of the race reveals a dead heat as of Oct. 1. However, Patronis has resources to close that Ring lacks.