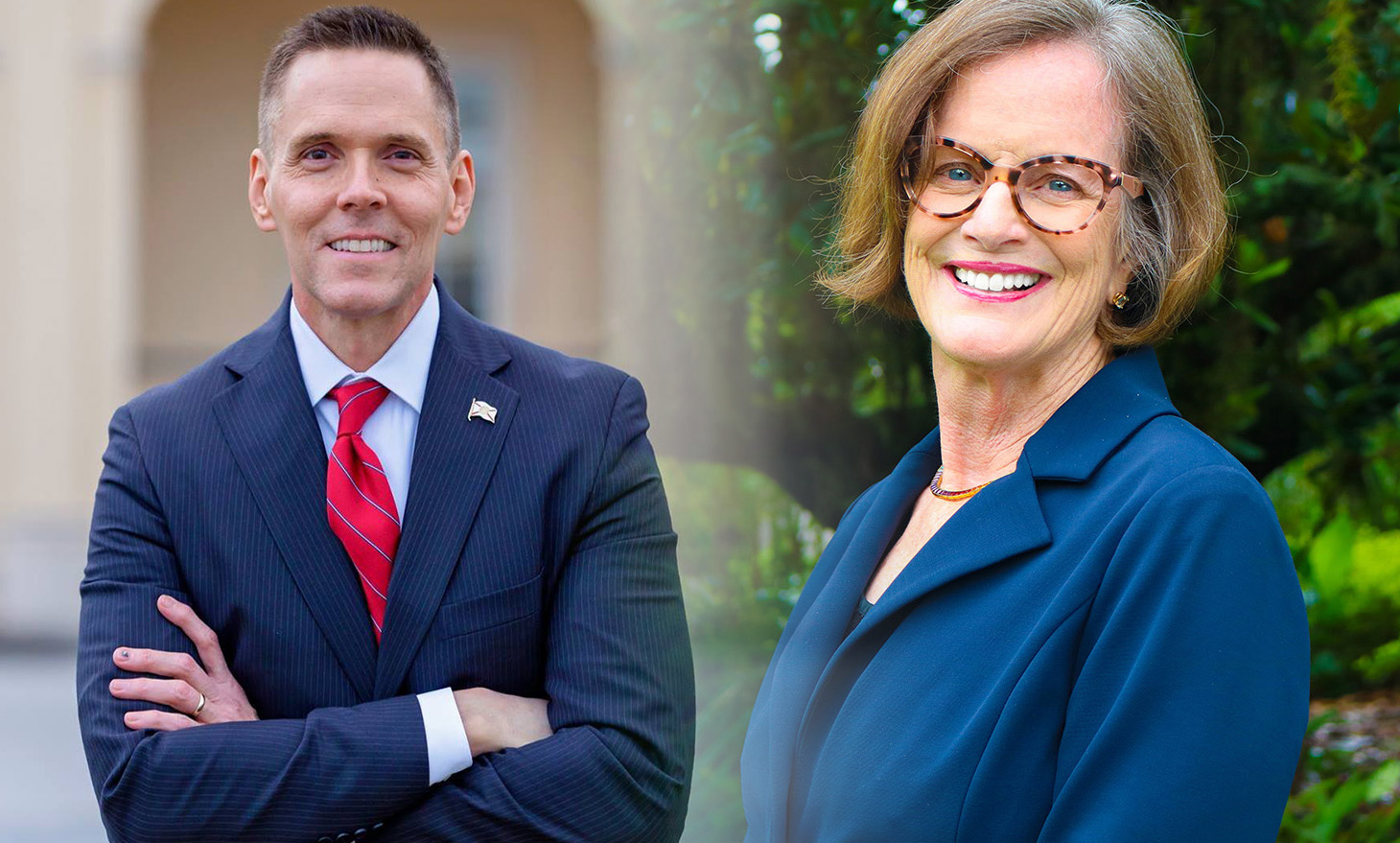 Kristen Carlson continues to pad her campaign war chest in an unlikely toss-up election in the conservative Congressional District 15.
Carlson raised more than $400,000 from Oct. 1-17, bringing her overall fundraising total to $1.2 million.
That's nearly triple what her Republican opponent Ross Spano raised in the same period and only $83,000 less than Spano has raised throughout his entire campaign.
"We're proud to continue surpassing expectations in this historically red district," said Conor Hurley, Carlson's campaign manager. "Over the next 11 days, we will continue to do everything we can to build up the support we need to win this race."
The latest campaign finance reports filed with the Federal Election Commission Friday come as Carlson continues to show gains in the polls. An internal poll showed Carlson tied with Spano. It was the third poll this week showing a close race, according to her campaign.
FiveThirtyEight and Cook Political Report both list the race as a "toss-up."
"Between the tied polls and our big fundraising numbers, it's clear that Kristen's platform of fighting for families is resonating with voters and making this race more competitive than observers expected," Hurley said.
Another conservative poll put Spano out ahead 7 points.
Carlson's cash
Most came from individual donors. Of her October haul so far, she raised $333,000 from individuals and just $24,500 from political committees or other groups.
A huge chunk of Carlson's overall funding is from the liberal fundraising platform ACTBlue.
She also received donations from Tampa City Council member and Tampa mayoral candidate Harry Cohen for $250, former candidate for Florida Governor Alex Sink who chipped in $1,000 and a Facebook vice president, David Fischer, who donated $2,700.
Emily's List, a group that seeks to elect liberal women to office, has kicked in $12,000 to date.
Carlson has spent $1 million to date with most of that spending happening in the first half of October. She made three payments to Buying Time LLC, more than $60,000 for television ad buys.
Carlson has $240,000 left in the bank during the final campaign stretch leading up to the Nov. 6 election.
Despite too-close-to-call polls and a massive fundraising advantage, Carlson still will have to push through the finish line. Her conservative district covering parts of Hillsborough, Lake and Polk counties voted plus-10 for President Donald Trump in 2016. Incumbent Republican Dennis Ross scored a 15-point victory over the Democratic nominee Jim Lange.
Spano's spending
He's running low on cash for the final 11-days of campaigning. He raised just $148,000 during the latest reporting period and has just $68,000 left in the bank.
He spent $230,000 this reporting period with a $91,000 ad buy from Political Communications Advertising in New York City and $40,000 to Ax Media in Kansas City, Missouri.
Spano paid the Republican Party of Florida and Momentum Strategy Group $20,000 and $11,000 respectively for direct mail. He is also bogged down with $164,000 in debts compared with Carlson's $20,000.
Spano collected nearly $100,000 of his latest fundraising haul from individual donors and about $50,000 from political committees and groups.
Some notable contributions came from Tampa lawyer Rhea Law and state Sen. Dennis Baxley. Club Growth for Action was one of Spano's top donors. The conservative PAC has dumped $27,000 into Spano's campaign.
He also collected high dollar contributions from U.S. Sugar, which has donated $4,500 so far, and Reclaim America. That group claims to "speak truth to the lies of the progressive liberal agenda." It donated $10,000 to Spano's campaign including $5,000 during the latest report.