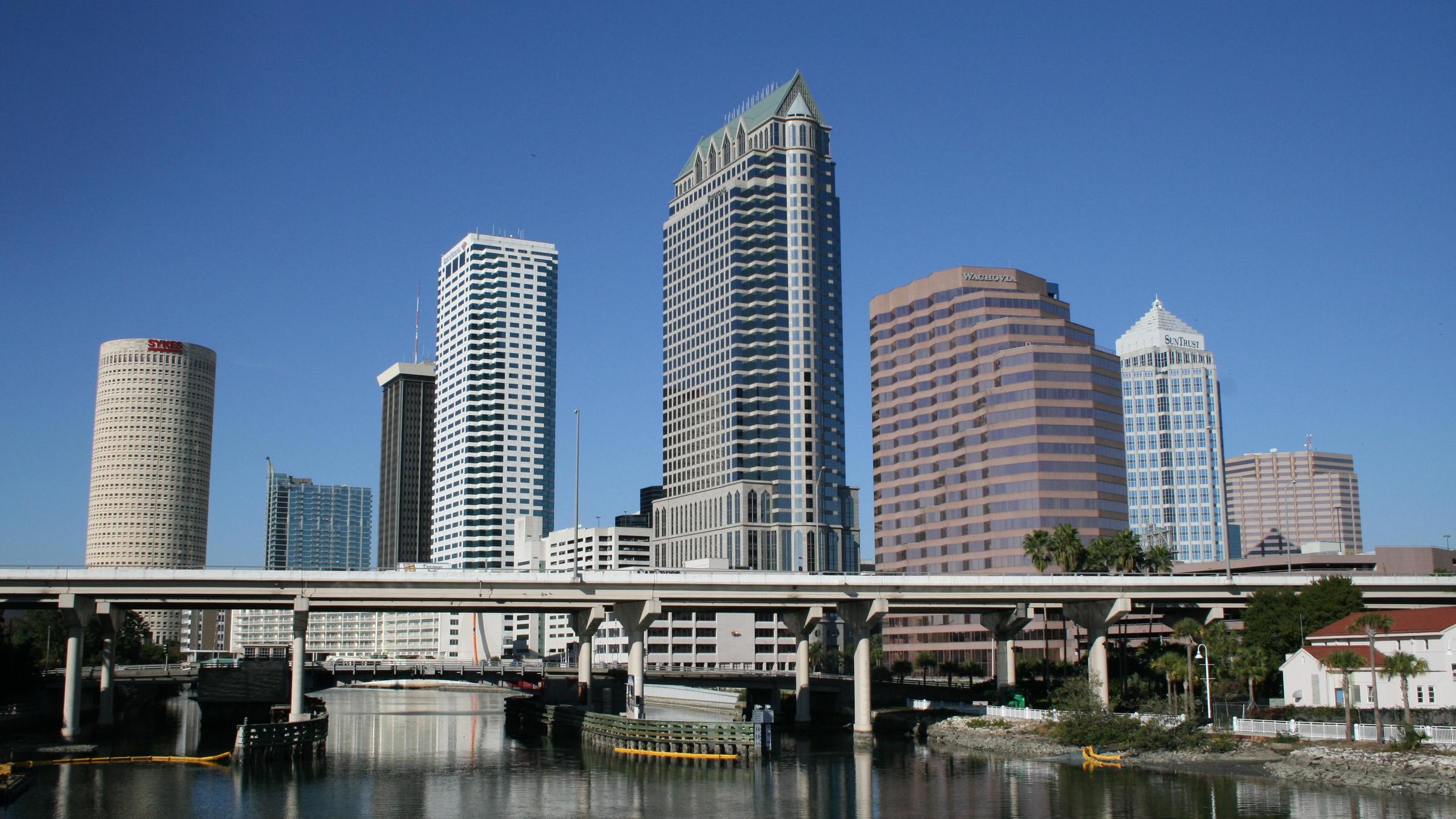 A new route is in store to connect the downtown Tampa's central business district to the Channel District, along Cumberland Avenue from Meridian to Brorein avenues, a coalition of partners announced Friday.
Strategic Property Partners, the Jeff Vinik-affiliated group behind the $3 billion Water Street Tampa project in the Channel District, partnered with the Ardent Mills flour mill, the city of Tampa and the Tampa Hillsborough Expressway Authority (THEA) to secure rights to create a new road connection between the two bustling districts.  
"This has been a long time coming," Tampa Mayor Bob Buckhorn said. "We have worked tirelessly to transform downtown Tampa into a thriving neighborhood where people can live, work and visit daily, and the City of Tampa appreciates SPP, Ardent Mills, THEA, and all of the other parties that were involved for their roles in reaching a consensus to ensure this needed point of connectivity."
Beginning Nov. 1, 2020, Ardent Mills, which operates a working flour mill on-site, will terminate its leasing rights to the rail spur south of Cumberland Avenue. That will allow construction to begin on the street connection at Cumberland Avenue through Meridian Avenue.
The City of Tampa plans to contribute $2.25 million toward securing the crossing rights.
"We are excited to have the opportunity to work with these great partners, allowing for new and improved roadway connections for all of our Selmon Expressway customers," said THEA CEO Joe Waggoner.
THEA owns the crossing area of the span, which will be open to the public. It's part of a larger three-acre parcel that will account for some of the Water Street Tampa development. Strategic Property Partners acquired that land from Ardent Mills for more than $13 million.
"Water Street Tampa is being developed on the principles of connectivity and enabling walkability," said James Nozar, Strategic Property Partners CEO.  
"Restoring a downtown street network has been a priority of ours since we initially envisioned the creation of this transformative neighborhood, and the Cumberland crossing is an important milestone. With the acquisition of the property, we can now look towards the future and plan for additional points of connection for pedestrians, cyclists, and motorists."
Ardent Mills will be able to continue serving its Florida customers and greater Tampa from its current location, while building a new mill to meet the company's projected growth future growth. Ardent Mills expects the new mill to be up and running by 2021.
"We are committed to our expert Tampa team, the opportunity to continue to delight our customers, and serve our great neighbors in Tampa and Central Florida," Ardent Mills CEO Dan Dye said. 
"We have enjoyed this privilege for more than three decades and look forward to supporting the Tampa community, Central Florida, and customers across the state for many decades to come with a new state-of-the-art mill capable of growing with our customers."
The entire downtown core is also in the midst of a streetcar overhaul that would better connect the business and entertainment centers in downtown and Ybor City. That plan would also extend the street car north on Franklin Street to provide connectivity to the booming development happening north of the Interstate 275 overpass.
That project is not affiliated with the new roadway connection, but the two will work together to ensure downtown Tampa is friendly to all forms of transit and transportation.