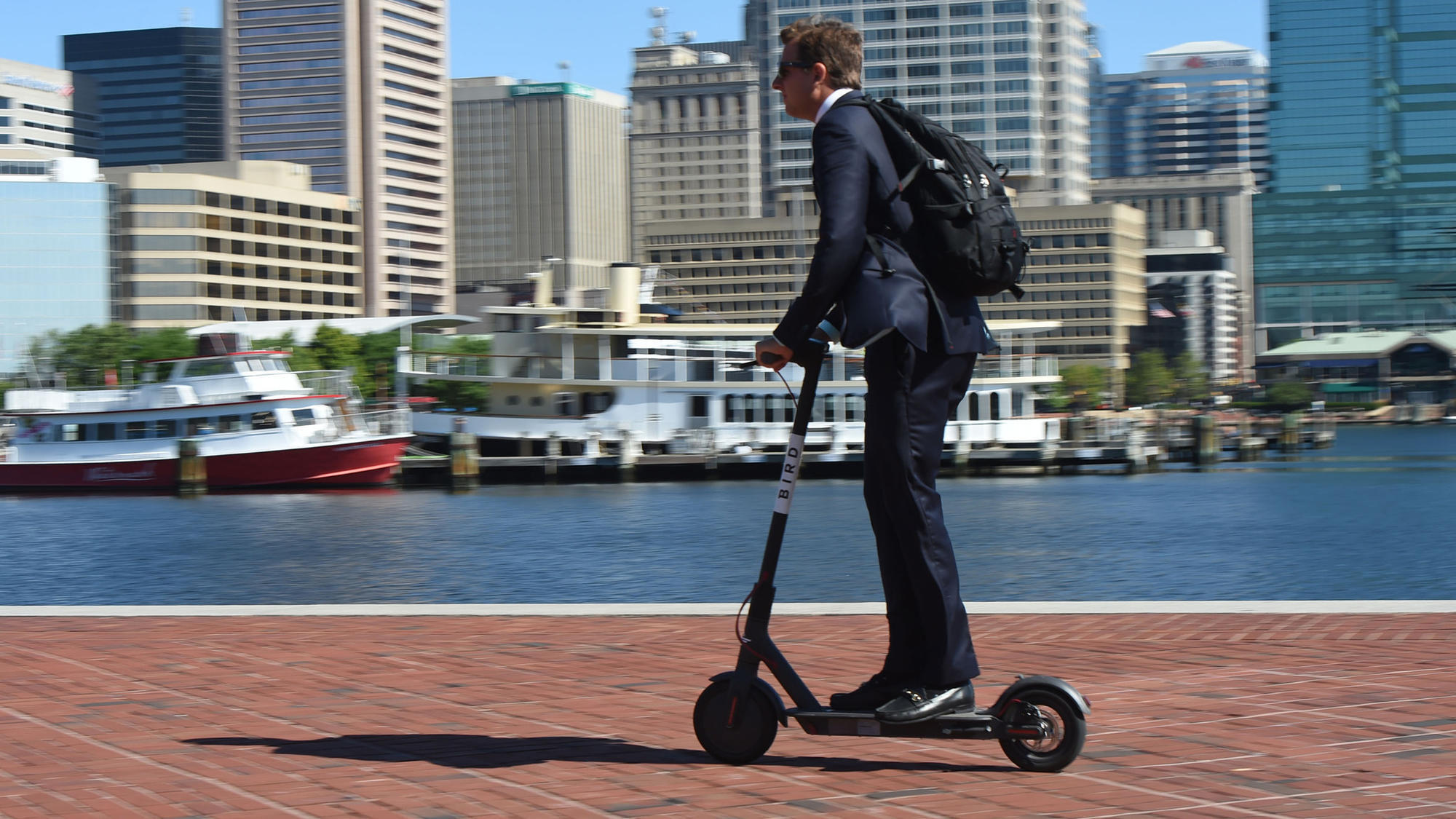 They're inexpensive, quick and ideal for short-distance trips — and they could be coming to a Florida city near you.
Dockless scooters are the latest disruptions to the continually evolving transportation industry. But the two-wheeled rides — provided by companies like Bird and Lime — aren't yet ready for a prime-time fight in the Legislature.
Currently, local communities are assessing whether scooters are a meaningful mode of transportation. And it's likely to stay that way for the time being, according to state Sen. Jeff Brandes.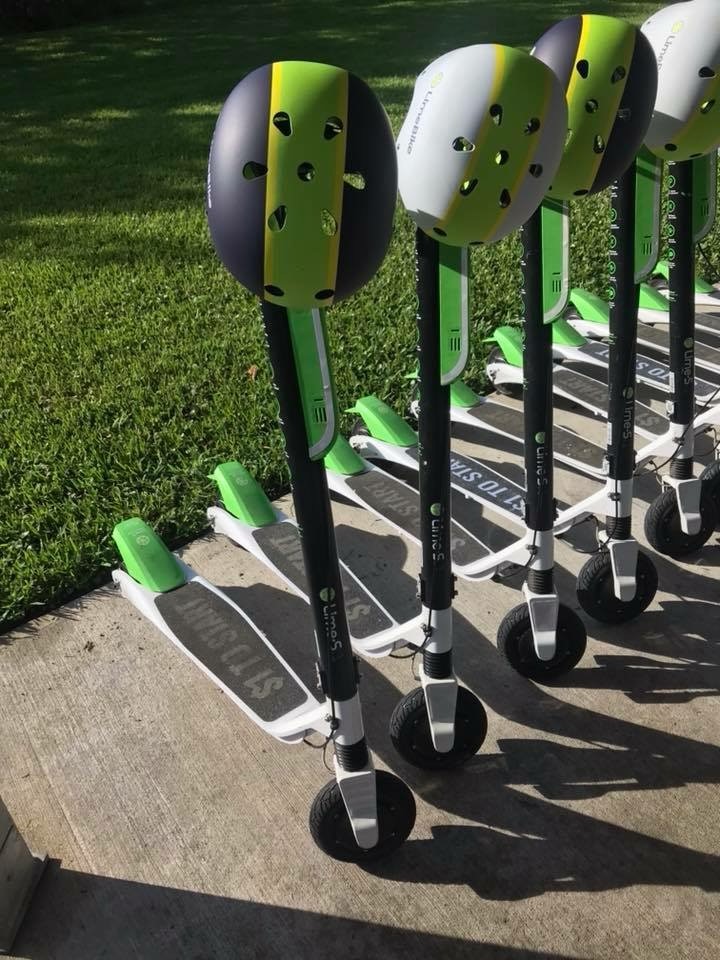 "It's way too early for the Legislature to get engaged in the discussion, other than to make sure that we allow them to exist in markets that want them," Brandes told us.
What makes an area ripe for scooters? "Anywhere where you have density and a large number of small trips, you could see this working," the St. Petersburg Republican said. But "for some communities, they won't work."
"In Pinellas, whether it be along the beaches or in the downtown areas of the larger cities, there's a great opportunity for this micro mobility to take place."
When implemented correctly, scooters are almost immediately available to patrons upon request, Brandes said.
Earlier this year, Miami, welcomed the scooters into highly trafficked areas. But city commissioners pushed the companies out, citing the need to create an ordinance governing the new tools. On record, however, commissioners seemed supportive of the idea.
"You're starting to see more cities recognize that micro mobility is a meaningful option," Brandes told us.
That recognition is also occurring in the private sector. Other disruptive transportation services — like Uber and Lyft — already have launched scooter lines in some parts of the country.
Coming up, the usual assortment of tidbits, leftovers and not-ready-for-prime-time moments by Danny McAuliffe, Drew Wilson, Jim Rosica and Peter Schorsch.
But first, the "Takeaway 5" — the Top 5 stories from the week that was:
Take 5
Lake O reservoir gets Trump approval — President Donald Trump this week backed construction of a reservoir south of Lake Okeechobee that is expected to help offset harmful toxic algae blooms. By signing America's Water Infrastructure Act of 2018, Trump authorized the U.S. Army Corps of Engineers to begin working on the reservoir. Congress will have to allocate $200 million a year to fund the $1.6 billion project, according to The News Service of Florida. Senate President Joe Negron said the finished reservoir would reduce discharges by 63 percent and send more than 120 billion gallons of clean water south to the Everglades each year. "Florida and our federal partners should immediately begin planning and designing the Reservoir, as well as obtaining the necessary permits," added Negron. "We should set a goal to complete construction of the Reservoir in three to five years."
Arguments set for Senate discrimination case — Arguments for the state Senate's request to end an Equal Employment Opportunity Commission (EEOC) investigation into a top aide's sexual harassment and retaliation claims will be heard by U.S. District Judge Robert Hinkle Nov. 8. The Senate is seeking to halt the EEOC investigation. Earlier this month, lawyers for the Senate wrote "the ongoing EEOC action violates the Florida Senate's sovereign and constitutional rights," including "violat(ing) the Senate's sovereign immunity." Rachel Perrin Rogers, a chief assistant to Senate Republican Leader and future Senate President Wilton Simpson, filed the complaint with the EEOC alleging in part that she faced retaliation for sexual harassment claims.
Gun pre-emption suit won't be dismissed — Leon County Circuit Judge Charles Dodson this week refused the state's request to dismiss a lawsuit challenging part of the state's 2011 gun pre-emption law. The lawsuit, joined by more than 30 local governments, was filed after the Marjory Stoneman Douglas High School shooting in February. The plaintiffs in the suit argue that the penalties imposed by the state for violating the pre-emption statute "are unconstitutional on a series of grounds and have had a 'chilling effect' on local officials considering gun restrictions," according to the News Service of Florida.
Education panel retains Commissioner Stewart — The State Board of Education this week voted unanimously to keep Education Commissioner Pam Stewart in her position for an additional year. Stewart accepted the retention, promising to "continue advocating for the best interests of our students." The education panel's chair, Marva Johnson, credited Stewart's leadership for helping schools reach "unprecedented levels of achievement." "I am grateful for her willingness to continue serving the people of Florida in this role, and I look forward to continuing to work with education leaders throughout the state in promoting students' ongoing success," added Johnson. The panel, made of gubernatorial appointees, has the power appoint the Education Commissioner. Stewart has served as Commissioner since 2013.
Department of Education wants school safety funding boost — Florida Department of Education put out its legislative budget request for the 2019-20 fiscal year and making its funding wishlist are a slate of budget increases that would amount to a $200 increase in per-pupil funding. Most of the requested raise would help pay for new requirements in the school safety package lawmakers passed earlier this year in the wake of the school shooting in Parkland. Among the boosts it's seeking from the Legislature: $100 million for school safety, $67.5 million to provide training to armed school personnel, and $10 million for mental health programs. If granted, the budget increase would increase per-pupil funding from $7,407 per student in the current budget year to $7,607 in 2019-20.
Scott: Utilities shoot for restoration by early November
Electric providers in the Panhandle and Big Bend regions have set a goal to have nearly all power restored by early November, Gov. Rick Scott announced this week.
Widespread power outages occurred after Hurricane Michael swept through the region Oct. 10.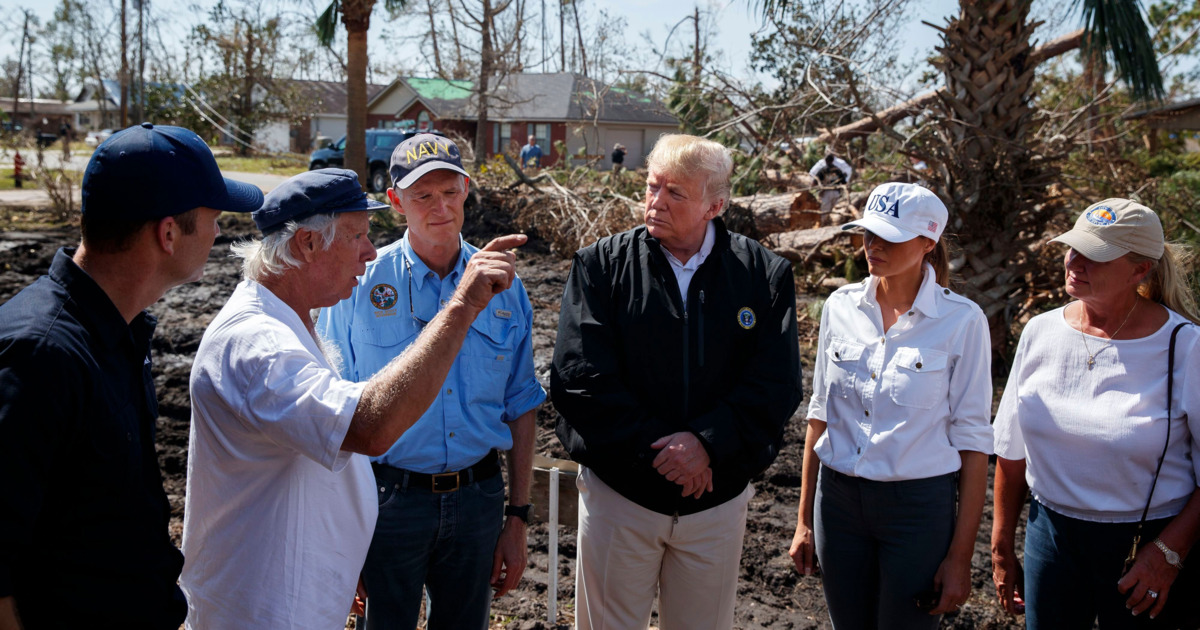 The goal applies to even the hardest-hit areas — like Mexico Beach, where Michael made landfall as a Category 4 storm. There, electrical infrastructure requires a complete rebuild.
"Florida is strong and while we have made incredible progress in the past 13 days, there is much to do," Scott said in a statement. "We will never stop working until everyone is back on their feet following Michael."
When the utility providers announced the goal, less than 50,000 accounts remained without power. An estimated 20,000 line workers and utility professionals are working in the affected region.
Patronis urges cooperation between banks, Michael victims
Chief Financial Officer Jimmy Patronis is encouraging banks and credit unions to "do everything they can to support victims of Hurricane Michael."
"It is absolutely essential that financial institutions support those impacted by Hurricane Michael by waiving fees and penalties to aid the victims," Patronis said in a public statement this week. "Many financial institutions have already announced they are taking these steps to help families in the Panhandle and I encourage all banks and credit unions to follow suit and help these communities recover."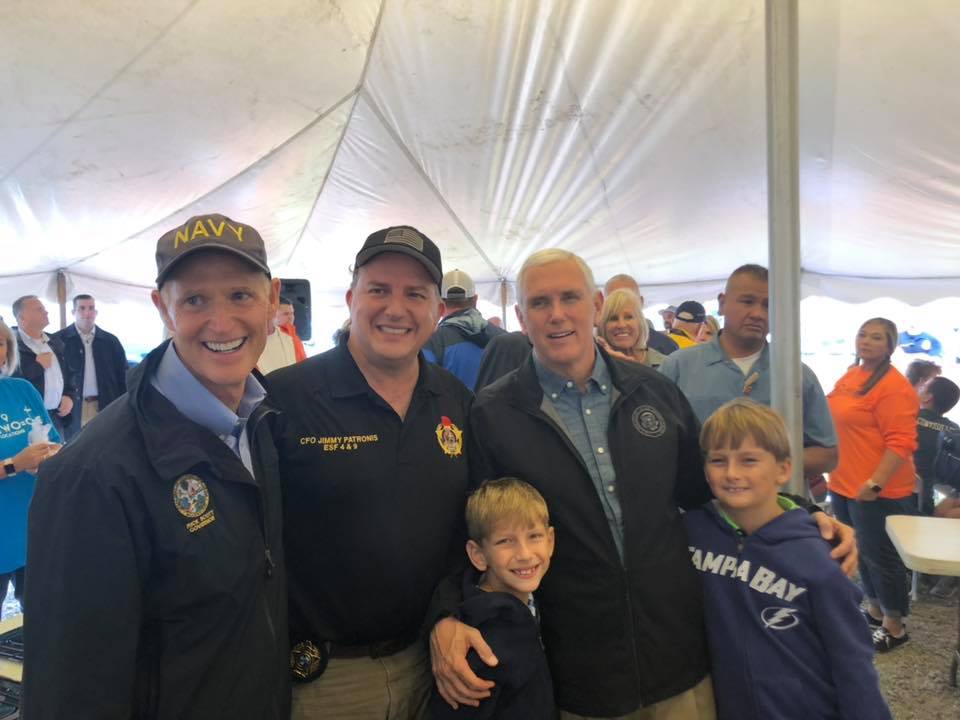 Among some of Patronis' suggested considerations: Waving late fees, lending fees and ATM fees in affected areas. As well, Patronis implored financial institutions to offer any provision that can "aid in speedy recovery."
On Thursday, Patronis joined Gov. Scott and Vice President Mike Pence to tour the damage in Panama City.
Putnam opens camps for vets
Agriculture Commissioner Adam Putnam this week participated in the grand opening of the American Warrior Pride Lodge, the third Operation Outdoor Freedom camp solely dedicated to hosting wounded veterans.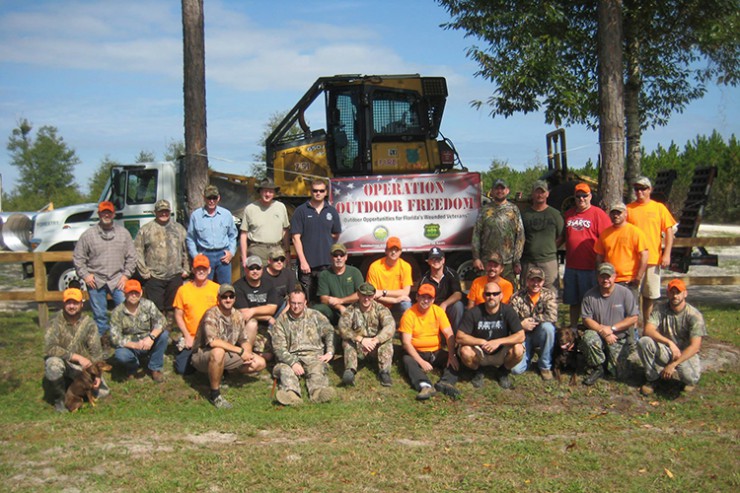 It's located in the Withlacoochee State Forest in Citrus County. A ribbon-cutting ceremony was held Friday.
Since Commissioner Putnam and the Florida Forest Service officially launched Operation Outdoor Freedom, the first and only program of its kind in the nation, more than 3,800 wounded veterans have participated in over 500 outdoor, recreational and rehabilitative events throughout the state.
Free school meals available to students in Gulf, Washington counties
Putnam announced that students in Gulf and Washington counties are eligible for free school meals through Nov. 30.
"Our neighbors and fellow Floridians all across the Panhandle are in need after Hurricane Michael, and we're going to provide all the help and support we can," Putnam said. "To any families who were knocked down and are trying to get back up on your feet: you will not have to worry about how you're going to pay for your child's school meals."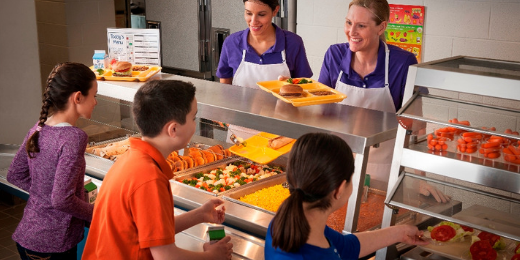 The federal government's National School Lunch Program will provide the meals. In total, 13 schools and 4,333 students will be covered.
All students in Calhoun, Franklin, Jackson and Liberty counties already have access to free school meals, according to the Florida Department of Agriculture and Consumer Services.
Florida participates in drug take-back day
Attorney General Pam Bondi is encouraging Floridians to take part in the 16th National Prescription Drug Take-Back Day.
From 10 a.m. to 2 p.m. Saturday, officials at designated locations will collect unwanted prescription medications.
Though the federal Drug Enforcement Agency hosts the take-back days, the concept is supported by Bondi, a state official.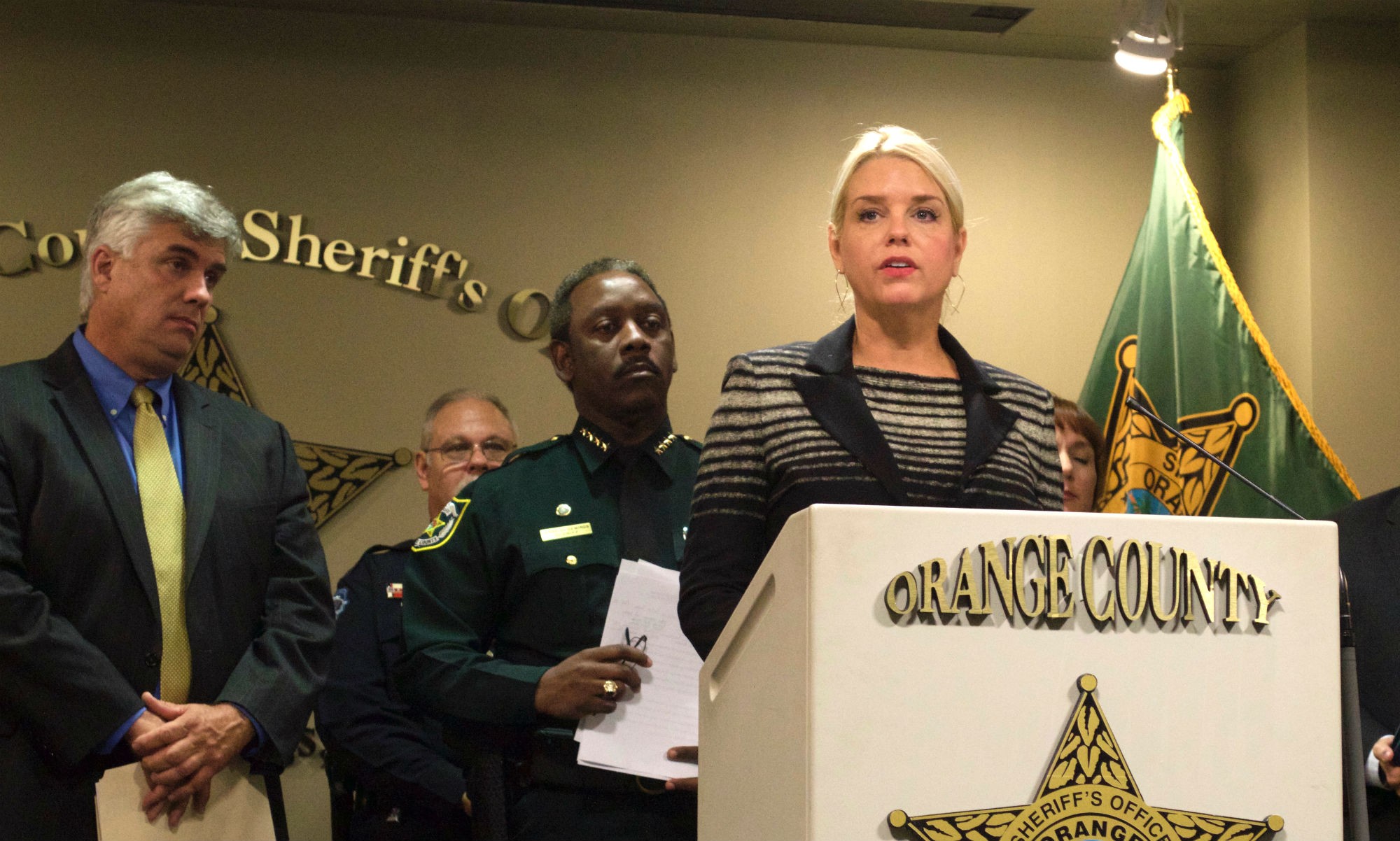 "Sadly, users will often rummage through the medicine cabinets of family members or friends in search of opioid pills," Bondi said in a statement this week. "Drug take-back days encourage citizens to get rid of these addictive medications, and potentially save a life in the process."
The last take-back day in April saw Floridians dispose of more than 30,000 pounds of medication.
Instagram of the Week
The week in appointments
North Broward Hospital District Board of Commissioners
Gov. Scott appointed Stacy Angier for a term ending May 7, 2022. Angier 65, of Margate, is the principal of Abundant Life Christian Academy.
Family Care Councils
Scott reappointed seven and appointed seven members.
In Area 7, Daniel Bayley, 45, of Palm Bay, is reappointed for a term ending June 29, 2020.
In Area 8, Casey O'Halloran, 37, of Fort Myers is appointed for a term ending Aug. 14, 2019.
Amy Johnson, 45, of Cape Coral, is reappointed for a term ending April 9, 2020. Patricia Oglesby, 57, of Fort Myers, is reappointed for a term ending Aug. 24, 2020.
In Area 9, Elaine Scola, 67, of Lake Worth, is reappointed for a term ending March 19, 2021.
In Area 10, Gilda Pacheco, 70, of Miramar, is reappointed for a term ending June 29, 2020.
In Area 11, Susan Danglade-Ali, 60, of Doral, is appointed for a term ending Aug. 8, 2019.
Wilma Steiner, 68, of Miami, is appointed for a term ending July 1, 2019. Mireya Camino, 65, of Doral, is appointed for a term ending March 13, 2019.
In Area 12, Rosemary Revoir, 75, of Palm Coast, is appointed for a term ending Jan. 23, 2020. Charlene Greene, 56, of Ormond Beach, is appointed for a term ending Jan. 24, 2020.
In Area 13, Paula Whetro, 55, of Mascotte, is appointed for a term ending Sept. 30, 2019.
In Area 15, Krystal Sims, 32, of Port St. Lucie, is appointed for a term ending June 10, 2020. Mozelle Green, 37, of Fort Pierce, is reappointed for a term ending June 5, 2019.
Detzner reminds of early voting
Early voting for the Nov. 6 midterm election begins statewide Saturday.
Floridians should take note of the early voting period, which is required to last through Nov. 3, according to Secretary of State Ken Detzner.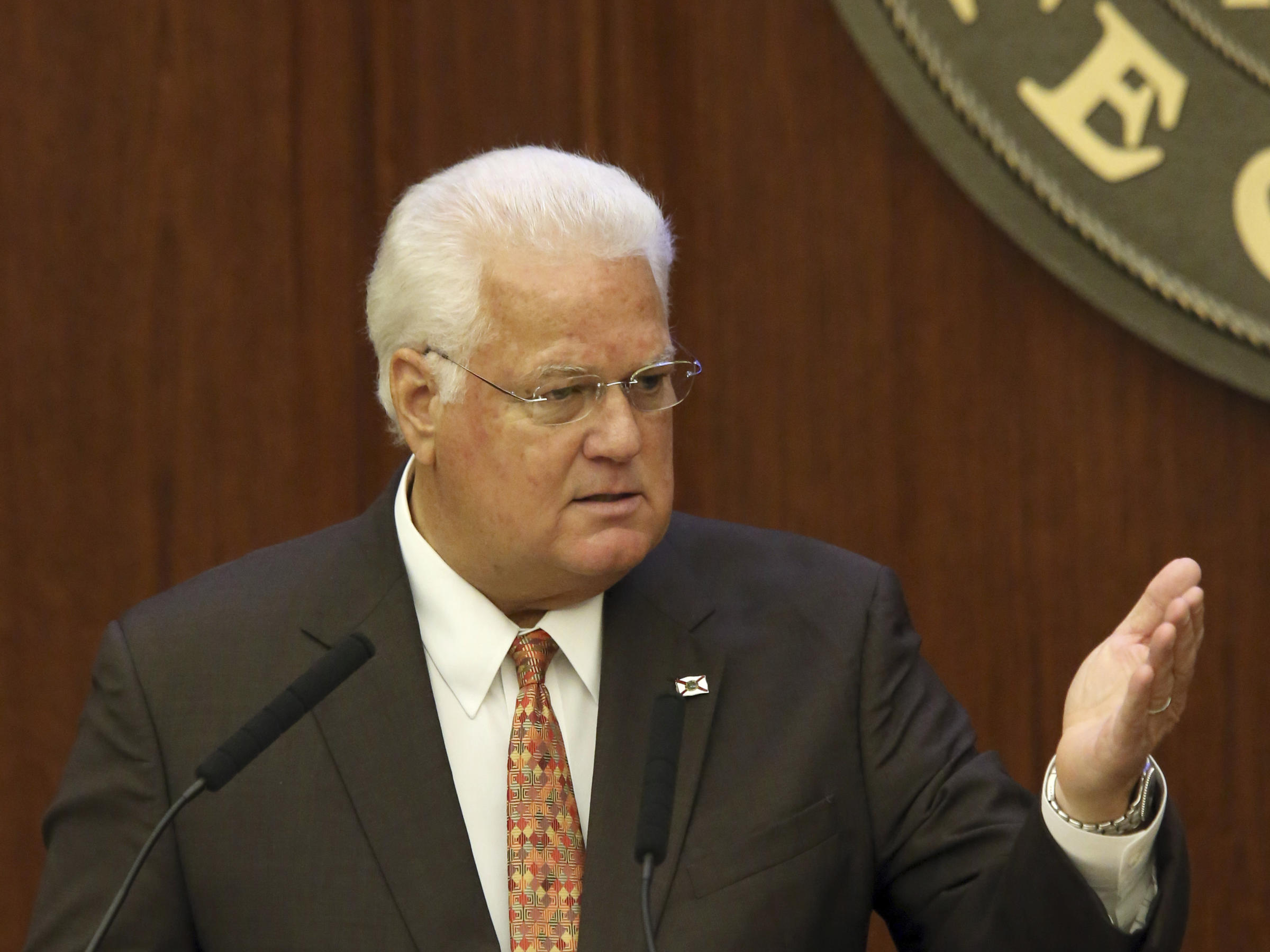 "Early voting offers registered Florida voters another convenient way to cast their ballot and reduces the potential for waiting in line on Election Day," said Detzner.
Also highlighted by Detzner is the optional early-vote extension in Bay, Calhoun, Franklin, Gadsden, Gulf, Jackson, Liberty and Washington counties, prompted by Hurricane Michael.
Early vote times and locations can be viewed online here. Some locations opened for early voting this week. As of Friday morning, nearly 560,00 voters had already cast their ballot an early voting location.
Michael recovery fund established
The CareerSource Florida Board of Directors said it is allocating an additional $1 million to help coordinate and continue the work of the initial state responses.
That includes Disaster Unemployment Assistance benefits, the Disaster Supplemental Nutrition Assistance Program (Food Stamps), Disaster Dislocated Worker grants and services offered by other community partners.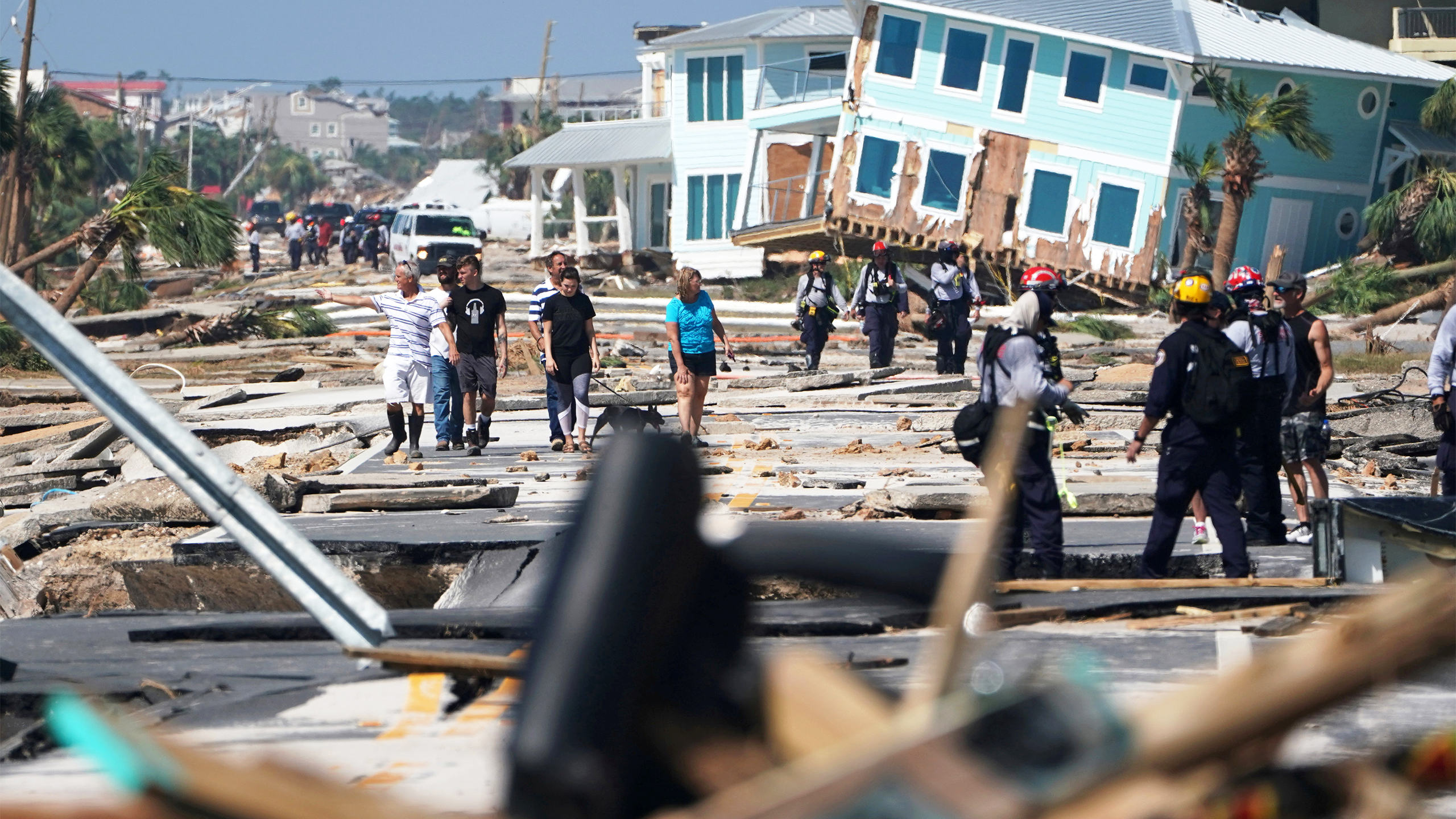 "Following Hurricane Michael, we are doing everything we can to help our communities return to normal," Gov. Scott said in a statement.
"CareerSource Florida's Hurricane Michael Disaster Recovery Fund will move these efforts forward by helping more people get back to work. We won't rest until every Floridian has the needed resources to recover."
Services may include individual career consulting services, the creation of a Specialized Job Development Team, extended hours at career centers, or recruiting and hiring events, to name a few.
For a comprehensive list of recovery resources, visit the Hurricane Michael Disaster Recovery Programs page. To find recovery-related jobs, visit the Disaster Recovery Jobs Portal.
VISIT FLORIDA launches hurricane, red tide marketing initiative
The state's tourism-marketing agency is spending nearly $9 million on a robust advertising campaign to highlight the Sunshine State after it was struck particularly hard this year by red tide and Hurricane Michael.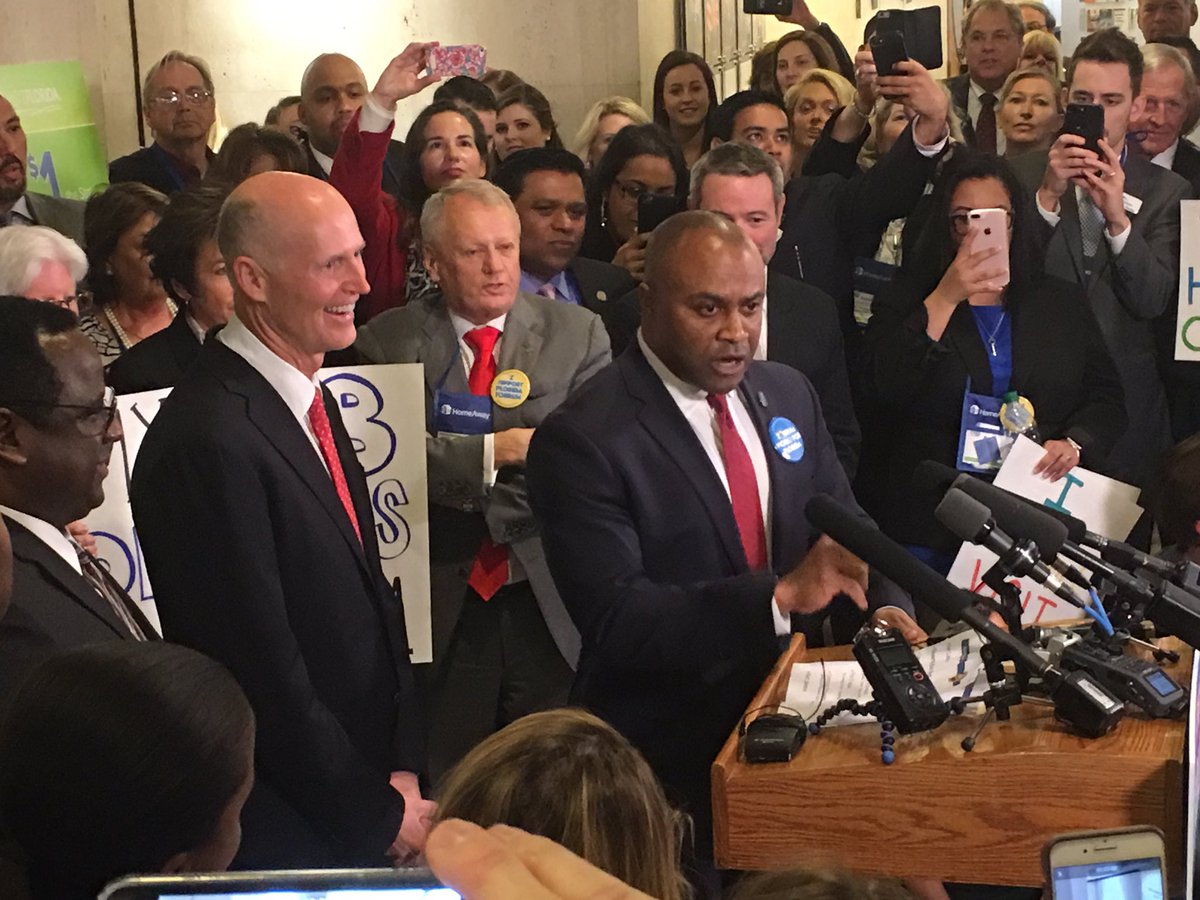 VISIT FLORIDA announced this week that more than $5.1 million would be spent to support the Panhandle, which suffered extensive damage from the hurricane. Nearly $3.8 million will be spent to assist communities affected by red tide, a naturally occurring algae outbreak that prompted a state emergency in August.
"We have been focused on helping our state's tourism industry remain strong before the upcoming winter season," Gov. Scott said in a statement.
"It's more important than ever to provide Florida with an aggressive marketing plan that showcases the areas of the state that are ready to welcome visitors now," added VISIT FLORIDA president and CEO Ken Lawson.
Honoring those who hire people with disabilities
In recognition of Disability Employment Awareness Month, Vocational Rehabilitation (VR) staff at the Department of Education recognized five Miami employers for their "commitment to hiring people with disabilities."
The following were honored: Academica, Chick-fil-A, Red Lobster, Vezina Lawrence & Piscitelli, and Wingstop.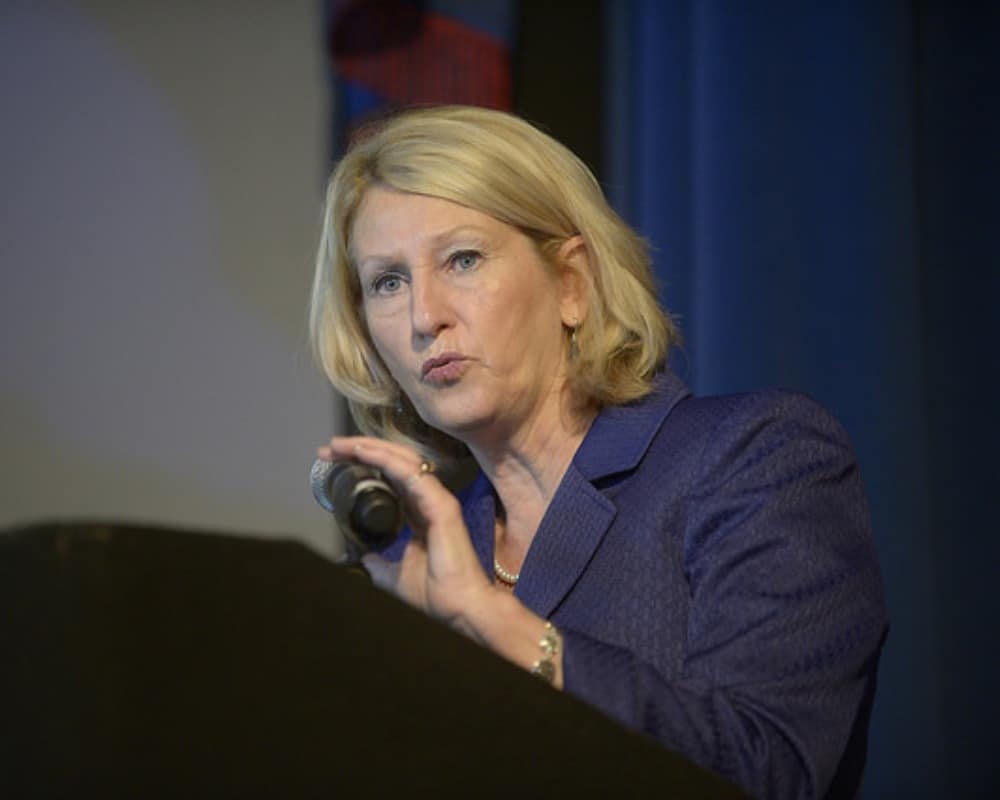 "Individuals with disabilities contribute greatly to our communities and are integral to our state's workforce," Education Commissioner Pam Stewart said.
"Through the Division of Vocational Rehabilitation, we are proud to connect job seekers with disabilities to career opportunities that enable them to lead more independent lives. I hope more businesses will follow in the footsteps of today's honorees."
VR is a federal-state program that is committed to helping individuals with disabilities find meaningful careers and helping employers find qualified employees.
"As a partner in Florida's statewide workforce system, VR focuses on helping youth, students and adults get the skills, education and supports needed to compete in today's labor market," a news release explained.
For more information, visit www.rehabworks.org.
Volunteer Florida grants to nonprofits
Volunteer Florida this week said it was awarding $360,000 in Volunteer Generation Fund (VGF) grant funding to 24 nonprofit and service organizations throughout the state.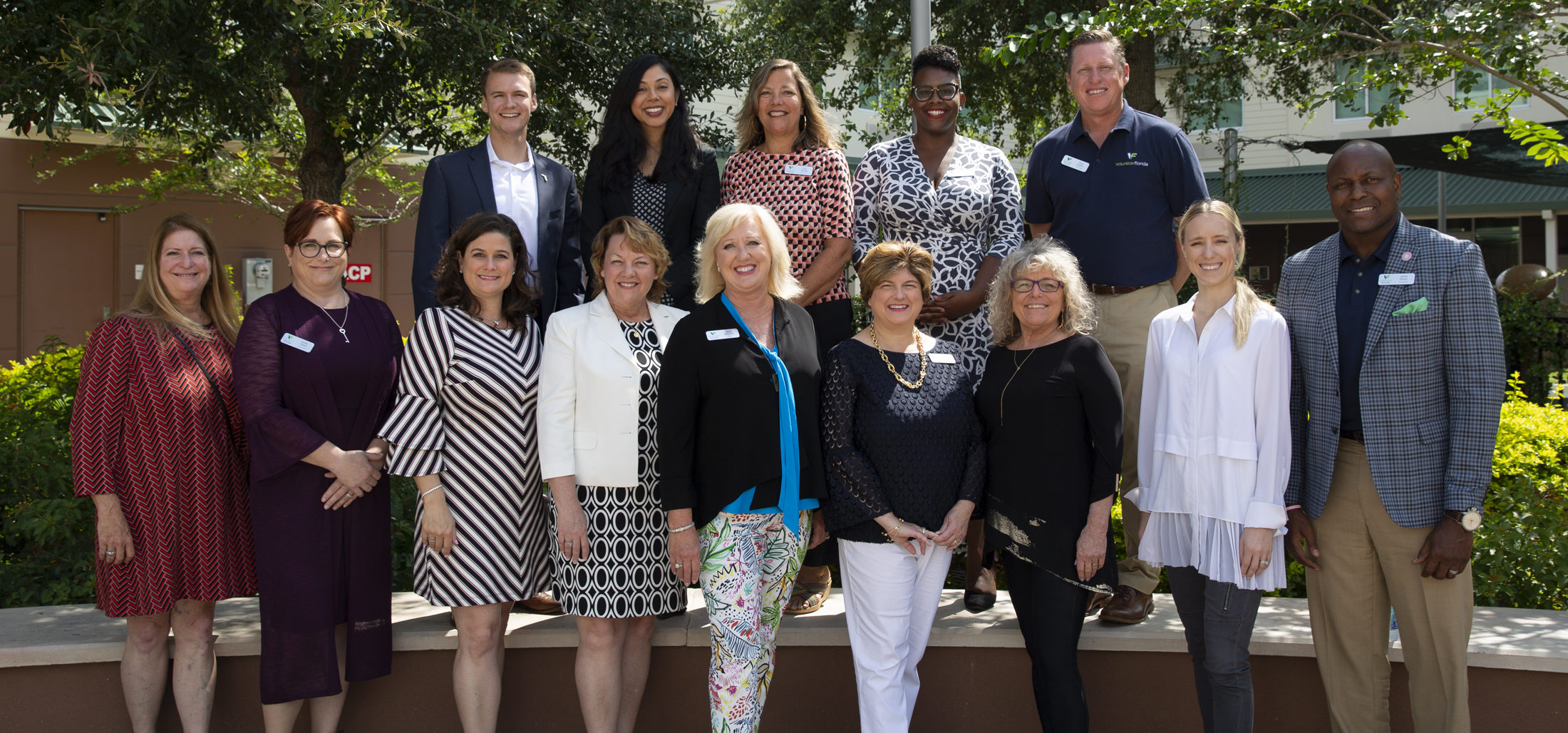 Each organization will receive a $15,000 grant, and together they will match the funding with $360,000 in local donations. In total, $572,000 will be invested in Florida's communities.
David Mica Jr., CEO at Volunteer Florida, called it "a unique program, strategically promoting skills-based volunteerism in order to increase productivity within organizations, and in turn, generate a more significant impact among their respective beneficiaries throughout Florida."
In 2018-2019, VGF will help grantees recruit, manage and support approximately 9,600 skills-based volunteers, who will collectively contribute a minimum of 72,000 hours of service throughout the state — a value of $1,679,760.
Click here to see the full list of VGF grantees.
Conservatives grade Florida Legislature
From the perspective of the American Conservative Union Foundation, the Legislature improved in 2018.
In a scorecard released this week by the right-leaning group, the overall "conservative score" improved from 69 percent to 75 percent.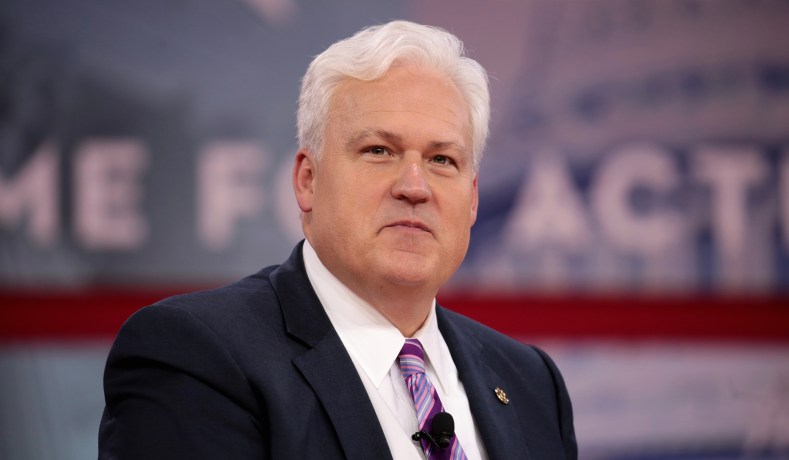 "Florida lawmakers voted to reduce the tax burden on Florida families and advance a constitutional amendment to limit the legislature's power to increase taxes in the future," said ACU Chairman Matt Schlapp. "We applaud them for enacting common-sense conservative reforms that benefit families and small businesses."
On average, Republican House members scored 98 percent, while the Democrats scored an average of 32 percent. In the Senate, the average Republican finished with a 95 percent score. The average Democrat, 45 percent.
The complete scorecard is available here.
Parks foundation offers aid to DEP employees
The Florida State Parks Foundation is establishing a $50,000 grant fund for Department of Environmental Protection employees who suffered hardships from Hurricane Michael.
"With so many of our neighbors in North Florida impacted, we wanted to help DEP employees get back on their feet — which puts them in a better position to provide help to their neighbors, as well," said Pingree, president of the foundation "Working with DEP, we can quickly provide support to the employees who work tirelessly to protect Florida's natural resources and award-winning state parks."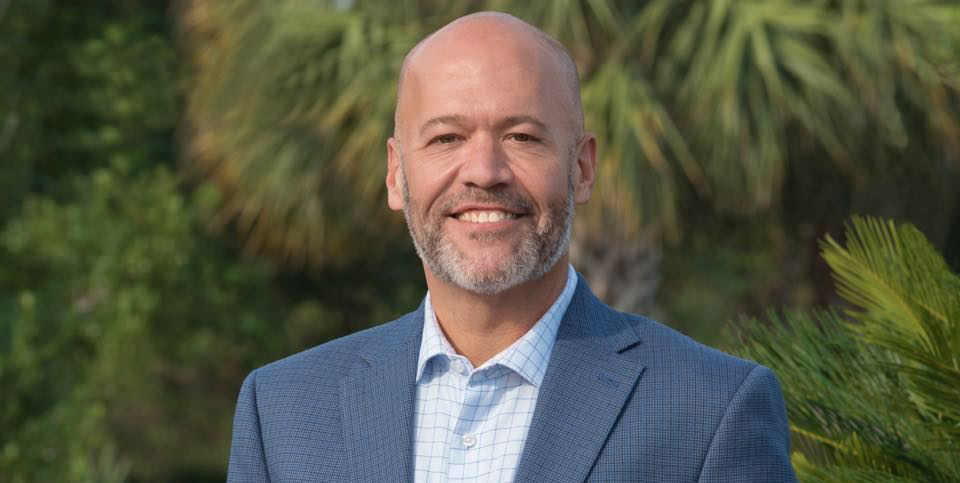 The money will be made available to DEP employees in Bay, Calhoun, Franklin, Gadsden, Gulf, Holmes, Jackson, Leon, Liberty, Taylor, Wakulla and Washington.
To be eligible for the grant money, an applicant must be a DEP employee. As well, the applicant must have "suffered a complete loss or significant damage of habitation by Hurricane Michael's impacts or be without life-sustaining necessities such as food, water, medicines or medical services."
FSU researchers examine Wakulla Springs browning
The water at Wakulla Springs is turning brown, and the reason isn't crystal clear.
But Florida State University researchers recently discovered two possible contributing factors.
"We're surrounded in the southeast by dark waters, so these clear-water springs have been seen as a boon to tourism for the area," said Robert Spencer, an associate professor who directed the study into the browning waters. "Historically, it's one of the things that Tallahassee is most famous for. Aside from the potential effects on local tourism, it's inherently gloomy to see these changes in such a beautiful local landmark."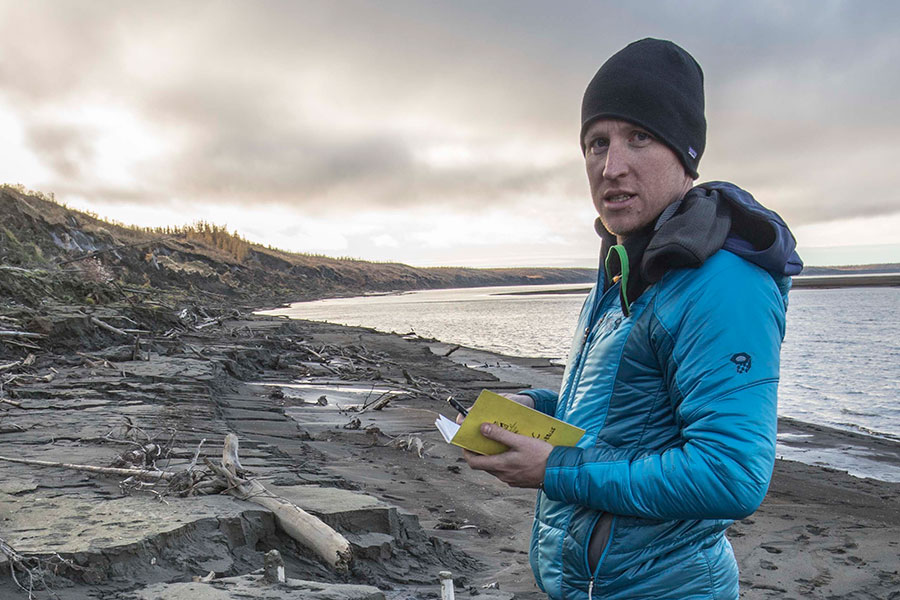 Spencer and a team of scientists found that the foliage of the Apalachicola National Forest, "leach down into the groundwater, giving it a distinctive earthy shade."
Because groundwater extraction has rapidly increased in the past 50 years, the water getting into the springs could be less diluted, or more brown, than before.
Rising global sea levels could also be a factor, the scientists found. Underwater springs transport brown water out to sea, but with more ocean water available, the springs can become "backed up."
Capitol Directions