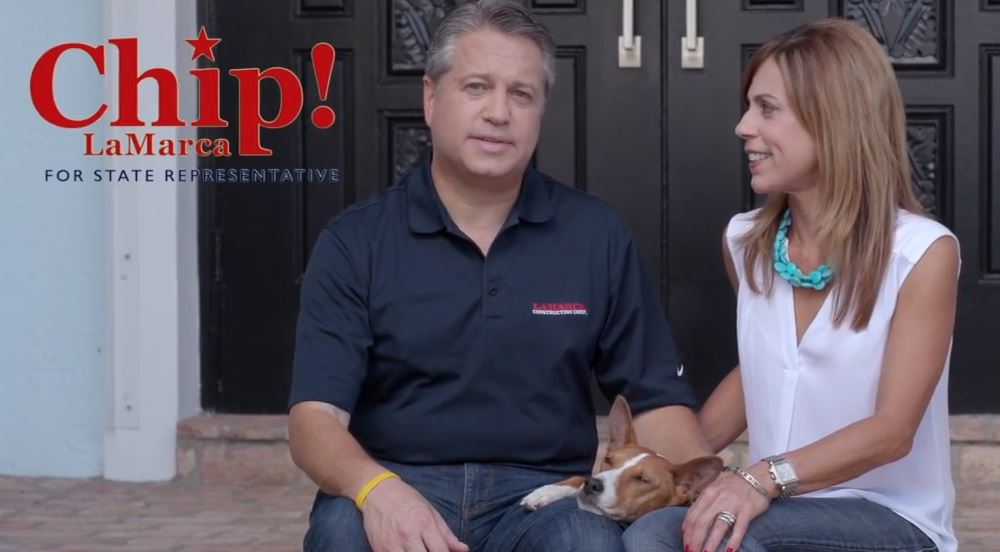 Chip LaMarca is making his closing pitch to voters in a new ad featuring his supporters explaining why they support him for House District 93.
LaMarca is the Republican candidate facing off against Democrat Emma Collum for the Broward County seat. Current Republican state Rep. George Moraitis is term-limited.
The 30-second spot from LaMarca, titled "For Us," shows several of LaMarca's family members and other supporters selling HD 93 voters on LaMarca's purported strengths.
The ad begins by cutting to several of those supporters stating, "I know Chip LaMarca."
"Chip puts people over politics," says Suzanne Citere, a teacher and dance studio owner.
LaMarca served on the Broward County Commission before his run for state House.
"He's stood up to the special interests," adds Bill Gallo, an architect and chairman of the Broward Historic Preservation Board.
"Chip cares about our community," says Henri Crockett, a former NFL Player who also won a national championship at Florida State University.
"Chip has always been there for us," adds Crockett, before other supporters repeat the sentiment.
There's just over one week left to see if LaMarca can hold the seat for the GOP. Moraitis won his 2016 race by fewer than 8 points.
With the loss of incumbency and a potential "blue wave" brewing, Collum could steal the seat for the Democrats.
LaMarca has been the stronger fundraiser, however, earning $34,000 is the latest week covered by reports filed with the Florida Division of Elections.
Election Day is next Tuesday, Nov. 6.