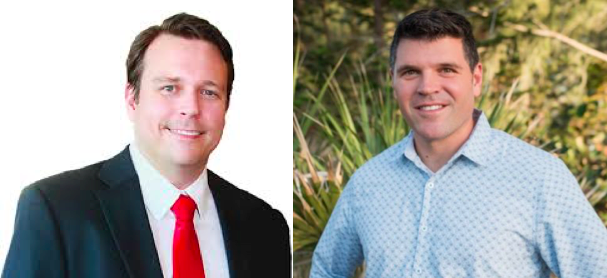 Republican state House candidate James Buchanan enjoyed a late infusion of cash in his race in District 74, pulling in $14,250 in monetary contributions in a week.
His Democratic opponent Tony Mowry pulled in $6,270 over the same reporting period, which ran from Oct. 13 through 19.
Robert Samuel Kaplan, a no-party affiliation candidate also in the mix, has raised no money over the course of the race.
The successful fundraising on the part of both candidates, makes what could be a sleepy affair in a normally non-competitive district into one politicos in Southwest Florida will watch closely on Election Day.
Buchanan, the son of U.S. Rep. Vern Buchanan, saw checks come in from the Realtors PAC, the Florida CPA PAC and Bright Future for Florida, a political committee registered under consultant Nick Matthews.
Buchanan earned his shared of arrows slung at him for running in three House districts over the course of two years, something Mowry recently confronted him on at a Sarasota Tiger Bay forum.
Most notably, Buchanan ran—and lost—in a February special election in neighboring District 72 to Democrat Margaret Good.
But the experience also gave Buchanan rapid education on running for office and connections with statewide support networks. In total, he's raised $143,050 for his run in District 74 since announcing in March.
Mowry, though, also amassed a significant warchest, with $95,312 in contributions over the course of his campaign. That's come mostly from individual donors.
In the last reporting period, he did pull in a $1,000-donation from Sarasota production company Triforce Pictures, but the bulk of his final funding push primary came in donations of $500 or less.
Of course, Buchanan heads to Election Day with an advantage both in dollars and demographics. Republicans make up almost 44 percent of registered voted in the district, and Democrats make up just 27 percent.
The seat opened up this year following a failed Congressional run by state Rep. Julio Gonzalez, who lost to Greg Steube in the Republican primary in Florida's 17th Congressional District.
Gonzalez in 2016 won 63 percent of the vote over Democrat Manny Lopez. Democrats didn't bother fielding a candidate in 2014—or 2012 or 2010.