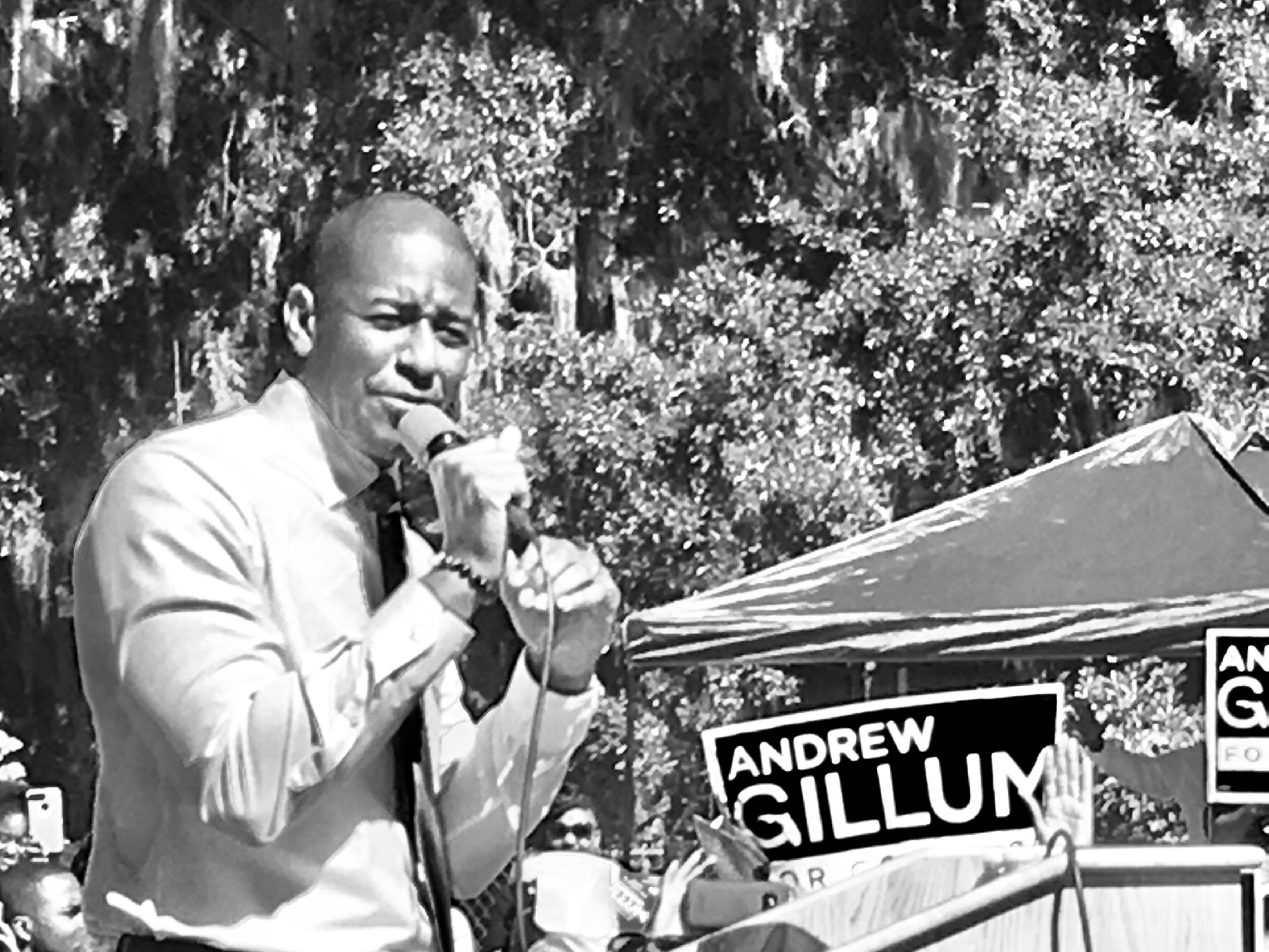 There will be ample opportunities Monday for voters in South and Central Florida to engage with the Democratic ticket for Florida governor.
Two potential Democratic presidential candidates will be on the trail Monday with gubernatorial nominee Andrew Gillum, in the latest intersection of Florida's midterm election with 2020 hopes.
U.S. Sen. Kamala Harris, a first-term Democrat from California, will appear with the Tallahassee Mayor and his wife, R. Jai, Monday morning.
The stop is slated for 10:10 a.m. at the Lehman Theater at Miami Dade College – North Campus, 11380 NW 27th Ave, Miami.
From there, Gillum has two stops with former U.S. Attorney General Eric Holder, who likewise has not said no to potentially pursuing the Democratic presidential nomination.
Gillum and Holder have their first event at 3:20 p.m. in the parking lot of the African American Research Library, located at 2650 Sistrunk Blvd. in Ft. Lauderdale.
R. Jai Gillum joins her husband and the former Attorney General at their second stop: an "early vote grassroots event" with members of the Broward Teachers Union in Tamarac.
The 4:50 event will be staged at Tamarac Library, 8701 W Commercial Blvd.
Meanwhile, Lt. Gov. candidate Chris King will be putting miles on the campaign bus Monday, with a four-stop swath through Central Florida.
Ocala is King's first stop: a 12:15 p.m. GOTV rally with Democrats at the College of Central Florida at 3001 SW College Rd.
King moves on to Orlando at 1:30 for a "veteran-to-veteran phone bank event" at the Carpenters & Lathers Local, followed by a supporters' event at 2:45 at Lechonera El Barrio, 435 N. Semoran Blvd.
King closes in Cocoa Monday evening, where a new Florida Democratic Party office is opening (presumably in office space that rents by the week).
The office opening event/"Bring It Home" rally will kick off at 5:30 at the FDP Office, 226 King St., Unit 120.
FDP Office, 226 King St., Unit 120, Cocoa, FL