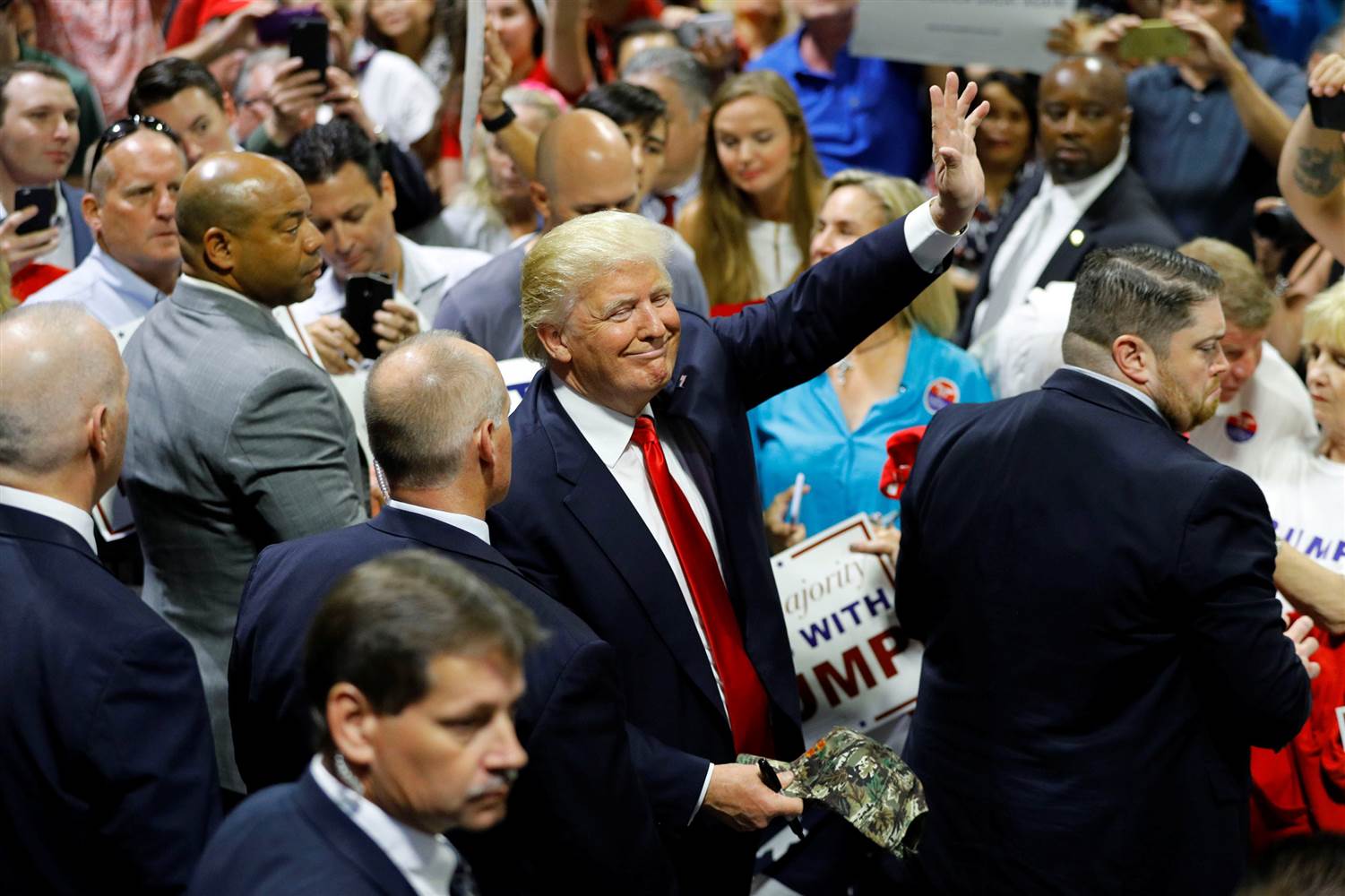 President Donald Trump will fly to Florida to rally voters here at least once in November, days before the midterm elections.
According to 
DonaldTrump.com,
 the president will be in Pensacola on Saturday, Nov. 3.
The website states he will be speaking at the Pensacola International Airport at 5:30 p.m. Doors open at 2:30 p.m.
Trump already plans to host a MAGA (that's Make America Great Again) rally in Fort Myers on Oct. 31.
Republican operatives say Trump selected Fort Myers for two reasons. First, Germain Arena is one of the largest venues in Southwest Florida. Second, energizing Republican voters in Lee and Collier counties provides a foundation of support for statewide candidates.
Notably, Gov. Rick Scott, who is challenging Democratic incumbent Bill Nelson for his U.S. Senate seat, will make one of his first campaign trail appearances since Hurricane Michael when he goes to campaign alongside Trump and Republican gubernatorial candidate Ron DeSantis in Fort Myers.
The Nov. 3 rally happens the same day Trump already plans to host a rally in Bozeman, Montana.
And indeed, Florida and Montana both host major Senate races this year, here between Scott and Nelson and in the Big Sky State between Democratic incumbent Sen. Jon Tester and Republican challenger Matt Rosendale.
Of course, Trump also has a particular interest in the Governor's race in Florida, where his endorsement of Ron DeSantis played a role in securing the Republican nomination for the former Congressman. Now, DeSantis faces a hard fight with Democrat Andrew Gillum.
Polls show both the Senate race and Governor election as dead heats.
With the addition of another Florida stop, that makes 11 rallies the president plans to hold between now and Election Day, so this may be the last time Trump visits the Sunshine State before the midterms wrap up.