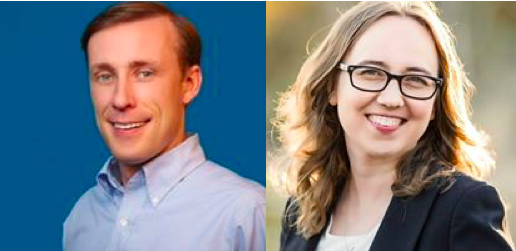 National security adviser Jake Sullivan weighed in on a Florida House race, endorsing Liv Coleman in District 73.
"I know what Liv is capable of because I know where she comes from," Sullivan said in a statement.
"We grew up in the same town and went to the same high school. We both learned the values of fairness, common sense, and service in the Minneapolis public schools. Liv's own experience is why she is devoted to strong public education for every kid in Florida.
"If you vote for her on November 6, she will make you proud."
Sullivan served as national security adviser to Vice President Joe Biden. He also served as an advisor to Democratic presidential candidate Hillary Clinton—and not always to the pleasure of progressives.
Vox in 2015 described Sullivan as the man behind "hawkish Hillary Clinton's foreign policy."
In that article, Ben Rhodes, a deputy national security adviser to President Barack Obama, said: "On the spectrum of people in our administration, he [Sullivan] tended to favor more assertive US engagement on issues."
Coleman said family connections made Sullivan aware of her candidacy for state House, then asked to be put in touch with the campaign. Sullivan and Coleman's husband, Matt Lepinski, were on debate team together in high school.
While national security issues haven't dominated the state House race, Coleman, a political science professor at the University of Tampa, hopes the endorsement can further bolster his public policy credibility.
She's running against Republican Tommy Gregory, a Sarasota attorney and a former JAG officer whose military credentials have been a big part of his campaign.
Coleman and Gregory seek to succeed Republican Rep. Joe Gruters, who is running for state Senate. Gruters in 2016 won the district with 65 percent of the vote over Democrat James Golden, so the district historically swings to the right.