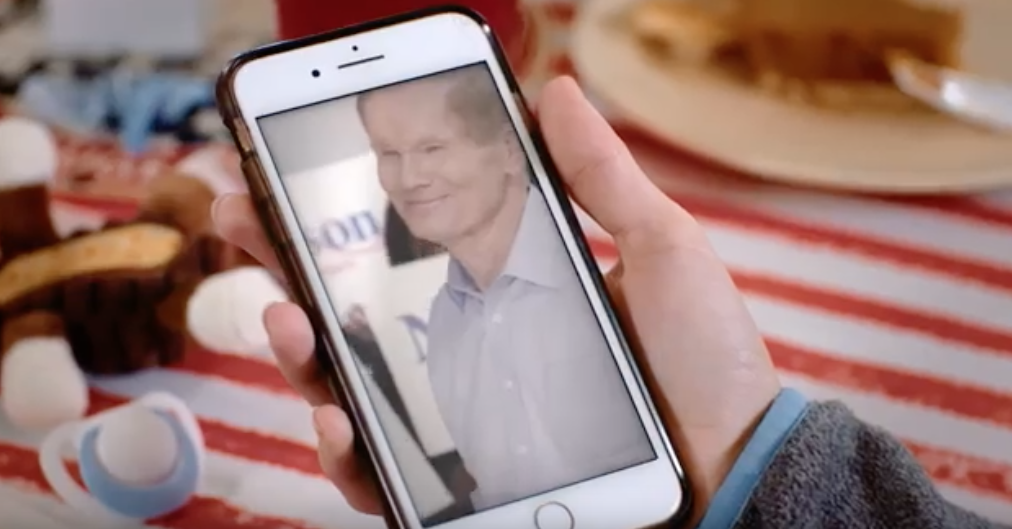 New Republican Political Action Committee is launching its latest attack ad charging that Democratic U.S. Sen. Bill Nelson is getting confused and does nothing but raise taxes and cut Medicare, this time with those words coming out of the mouth of a grandmother during a three-generation breakfast.
The 30-second spot "Generations" launches today in a statewide TV campaign from the independent super PAC that Gov. Rick Scott set up to support his Republican bid for Nelson's Senate seat.
As a trio of women, apparently a grandmother, mother, and granddaughter sit in a diner, the mother observers that Nelson has been running for office as long as she has been alive.
"And the things he's been saying lately? Poor man seems more and more confused," Grandma tells her daughter and granddaughter, hitting as hard as any of the New Republican commercials yet on the still-not-explicitly stated open suggestion that Nelson, 76, is losing his mental competence.
Grandma's not done.
"He's cut my Medicare and raised taxes," Grandma asserts, as daughter and granddaughter look shocked. So Grandma adds the theme of the New Republican PAC campaign: "Bill Nelson has been in Washington way too long. It's time we bring him home.
Grandma's assertions have been cited in almost every New Republican PAC ad as well. Nelson's campaign has responded by pointing out that he did not cut Medicare benefits; the cuts Grandma refers to were in Medicare reimbursement rates to hospitals, which were part of the 2009 Affordable Health Care Act bill that brought about ObamaCare. They did not reduce benefits. Nelson's campaign also insists the tax raise claims are exaggerated.