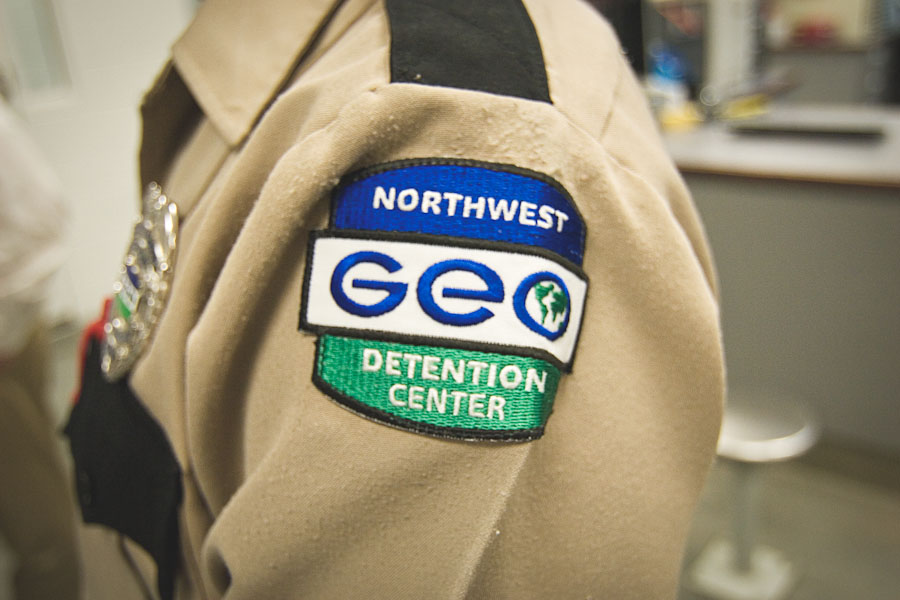 This election cycle has been wrought with misinformation regarding Florida's correctional institutions which are managed by private-sector service providers, specifically The GEO Group (GEO).
For some politicians, these attacks have become nothing more than oft-repeated talking points without merit, truth or facts to back it up.
While it may score political points with some voters to attack a private-sector service provider, the fact is, GEO is proud to be a three-decade partner to the State of Florida in delivering private-sector solutions to our state's correctional needs.
Contrary to the false narratives, we believe our organization is most effective when preparing individuals entrusted to our care to re-enter society with the tools and skills they need to be productive. And, we are proud that the work we are doing is changing lives for the better and reducing recidivism through the enhanced programming services we deliver in comparison to state government-operated facilities.
For context, today, of the 56 prisons in Florida, only seven are operated by private contractors — five by GEO. These contractor managed institutions account for approximately 10 percent of the total state prison population. Moreover, each of these contracted facilities is subject to extensive regulation and oversight by state officials.
Additionally, contracted correctional institutions must provide, at minimum, a 7 percent cost-savings while delivering innovative programs designed to reduce recidivism, including educational courses, vocational training and substance abuse programming.
The Florida Department of Corrections is also solely responsible for assigning individuals to contracted facilities and the judicial system exclusively determines the length of criminal sentences. Furthermore, GEO does not lobby or advocate — for or against — any criminal justice policies such as criminalizing certain behaviors, mandatory minimum sentencing, etc.
In Florida, GEO is proud to be leading the way through of our innovative Continuum of Care (CoC) program that has already established a track record of measurably reducing recidivism. To demonstrate its initial effectiveness, data collected as part of a 12-month recidivism reduction report, showed that CoC participants have a reduced return to prison rate that is 40 percent lower than before these enhanced programming services were initiated.
This initiative began in 2015 when GEO launched, at no cost to the state, the CoC program at the Graceville Correctional Facility. Designed by a diverse team of experts, CoC offers enhanced in-custody offender rehabilitation programming that includes cognitive behavioral treatment, integrated with intensive case management and unparalleled post-release support services.
CoC is also tailored to meet the individual needs of those returning citizens, which allows our dedicated caseworkers to identify specific re-entry needs and then provide these individuals with post-release support services, including access to a 24/7 call center, as well as direct resources and assistance to help fulfill their essential local community needs, such as food, clothing, housing and transportation.
Since launching the CoC initiative at Graceville, GEO has self-funded more than $2 million above contractual requirements at the facility by investing in additional programming, technology enhancements and rigorous staff training. And, because of the program's success, the state is now funding the CoC program at the other four GEO-operated institutions on a direct cost reimbursement basis.
And in recognition of GEO's leadership in addressing the challenges of recidivism, earlier this year, GEO received the "Innovation in Corrections Award" from the American Correctional Association for the CoC program at Graceville Correctional Facility.
Politicians looking to use GEO as a political talking point should first know the facts.
We welcome any public official or candidate seeking political office in Florida to visit one of our facilities and learn more about how we're making a difference in the lives of those entrusted to our care and reducing recidivism for those returning to Florida's communities.
___
David Donahue is President of GEO U.S. Corrections and Detention. He has 40 years of correctional management experience and previously served as Commissioner of the Indiana Department of Correction.