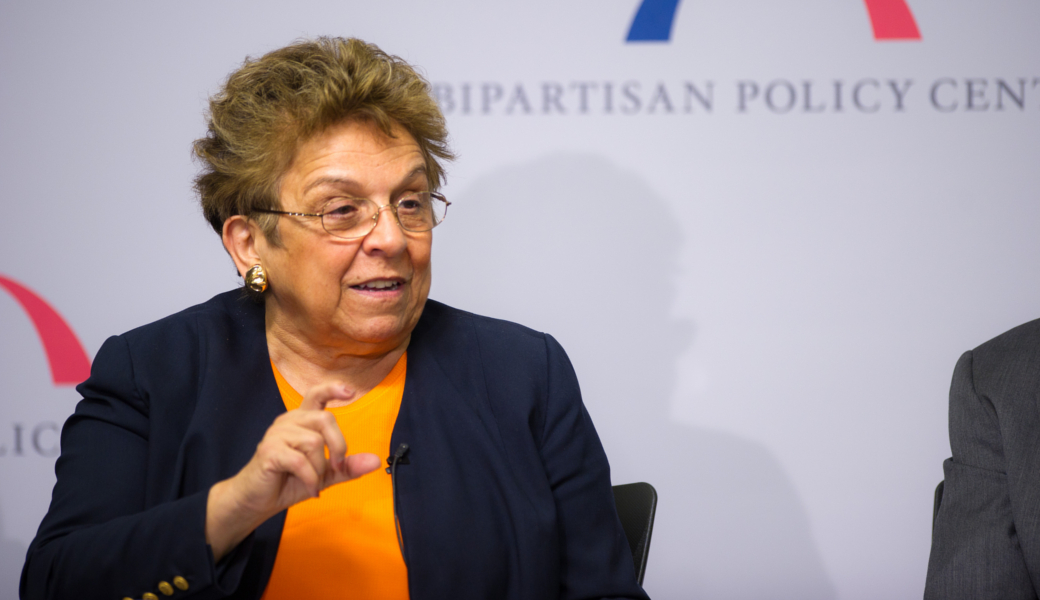 A new poll from the Democratic Congressional Campaign Committee (DCCC) has Democratic candidate Donna Shalala ahead by 10 percentage points in the race for Florida's 27th Congressional District.
That's double her lead in the previous version of the group's poll. Shalala was leading her Republican opponent, Maria Elvira Salazar, by 5 points just two weeks ago, according to the survey.
The DCCC's latest poll, conducted by Anzalone Liszt Grove Research, has Shalala earning 49 percent support to Salazar's 39 percent. The survey was conducted Oct. 25-28 and sampled 500 likely voters. The margin of error is 4.4 percentage points.
Salazar's support remained the same from the DCCC's previous survey, while Shalala moved from 44 percent to 49 percent.
As always, a reminder that a publicly-released internal poll from a party- or candidate-aligned organization should not be taken as gospel. The DCCC has an incentive to release polls showing their preferred candidate ahead.
That said, the New York Times also showed Shalala with a comfortable lead in its most recent survey, where she was leading Salazar by 7 percentage points.
Perhaps the DCCC decided to released an outlier poll showing Shalala up big, or perhaps she has secured a comfortable lead as the race has progressed.
The DCCC also quizzed voters on what they knew about Salazar as a candidate. According to the results, "20 percent said that she supports (Donald) Trump, and 14 percent knew her as simply a Republican or conservative."
Democrats have made an effort to tie Salazar to President Trump, who is consistently underwater in terms of approval ratings.
If those efforts are successful, as the DCCC's numbers suggest, that could ding Salazar enough to allow Shalala to walk away a winner on Nov. 6.