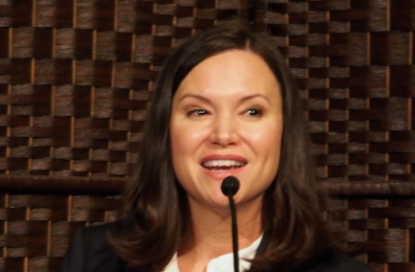 A new survey from the University of North Florida (UNF) projects a split Cabinet after next week's midterms.
The poll was conducted by UNF's Public Opinion Research Lab. It shows Republican Ashley Moody leading her Democratic opponent, Sean Shaw, in the race for Attorney General.
But Democrats are faring better in the Agriculture Commissioner contest, with Nikki Fried ahead of Republican nominee Matt Caldwell.
Moody's lead was more secure than Fried's, according to the results. The survey showed Moody ahead by 7 percentage points, leading Shaw 47 percent to 40 percent. That leaves 13 percent of voters saying they're undecided.
That matches the race's fundraising numbers, which have shown Moody earning far more in donations than Shaw.
The two have also gone back-and-forth over each other's respective support from the law enforcement community.
In the Agriculture Commissioner race, Fried is up just 2 points over Caldwell, according to the UNF survey. Fried earned 43 percent support to Caldwell's 41 percent, with 17 percent saying they were undecided.
"Moody appears to have a comfortable lead in the Attorney General race, but the [Agriculture Commissioner] race is much tighter," said Public Opinion Research Lab Director Michael Binder.
"Fried has a small lead, but there are a lot of undecided voters in both of the lower information Cabinet races."
Fried recently earned endorsements from former Vice President Joe Biden, U.S. Sen. Elizabeth Warren, and lawyer John Morgan.
Caldwell, meanwhile, got support from the Florida Chamber of Commerce.
The AG poll results came from a sample of 1,048 likely voters, while the Ag. Commissioner sample was made up of 1,046 likely voters. The margin of error is 3 percentage points.