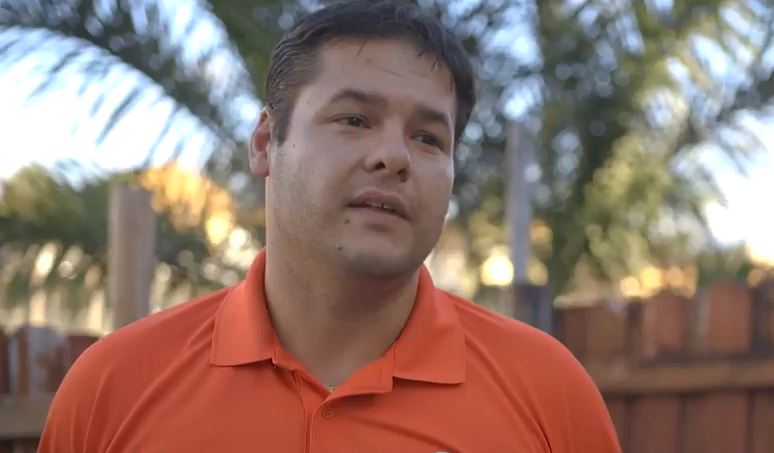 Republican Anthony Rodriguez, a candidate in House District 118 and owner of Florida Advanced Properties, is being accused of neglect and mismanagement by two residents at a residential property in Kendall managed by his company.
Those allegations come in the form of a new digital ad from the Florida Democratic Party (FDP), featuring those allegations.
Rodriguez is currently attempting to unseat Democratic state Rep. Robert Asencio.
The 30-second spot includes testimony from Francisco Arbelaez, who has a mortgage for one of the units located at 15665 SW 82nd Circle Lane in Kendall.
Arbelaez says Florida Advanced is responsible for collecting Arbelaez' mortgage payments, which are made to U.S. Condo Association.
He says he's lived at the property since 2001. But following Hurricane Irma in 2017, Arbelaez says the property has not been given proper attention.
He says damage suffered during the storm became the residents' responsibility, and that calls to Rodriguez for help went largely unanswered.
"We've been paying Anthony Rodriguez's company, Florida Advanced, for the past two years, $270 a month," Arbelaez says in the ad.
"And after the hurricane, there wasn't any help from anybody. All the unit owners were just kind of left to fend for themselves. You reach out to somebody and there's no answer. I mean, the feeling that comes to me the most is just hopelessness.
"If Anthony Rodriguez was representing me, I don't believe that he would answer my phone calls. I don't believe he would answer my messages. I don't believe that he would have my best interests in mind."
That ad is set to run on YouTube channels through Election Day, Nov. 6.
An extended, two-minute version of the ad also highlights Nidia Martinez, a resident at the complex. Martinez describes asking for repairs or for new lights on a street she says is too dark.
"They told me that they have nothing to do with these kinds of issues," asserts Martinez.
Rodriguez fired back at the allegations, even threatening legal action: "This ad is a false attack on my business and me personally as a business owner.
"… The Democratic Party has sunk to new lows by spreading lies intended to extort me and disrupt my ability to feed my family. There are numerous serious violations of the law involved and I have retained the services of an attorney to deal with them. I will make sure he is in contact with you as this issue progresses."
Marisol Samayoa, an FDP spokesperson, pushed back against Rodriguez' denials in a statement to Florida Politics.
"When someone shows you who they are, believe them the first time," Samayoa said.
"When families were left behind by Anthony Rodriguez' company — the same voters he's looking to represent in Tallahassee — he accused them of lies and hired an attorney. The hard-working families of House District 118 deserve a leader who will protect and fight for them, not profit off them."
Asencio also sent out a statement obtained by Florida Politics, where he argued the allegations should disqualify Rodriguez.
"As elected representatives, we have a commitment to serve as a voice for residents in the Florida Legislature and to improve their lives and safety," Asencio said.
"The fact that Anthony Rodriguez routinely neglects resident's safety and quality life, while taking their hard-earned money, is indicative of the type of 'leader' he would be for the people of House District 118.
"It's downright shameful and unacceptable."