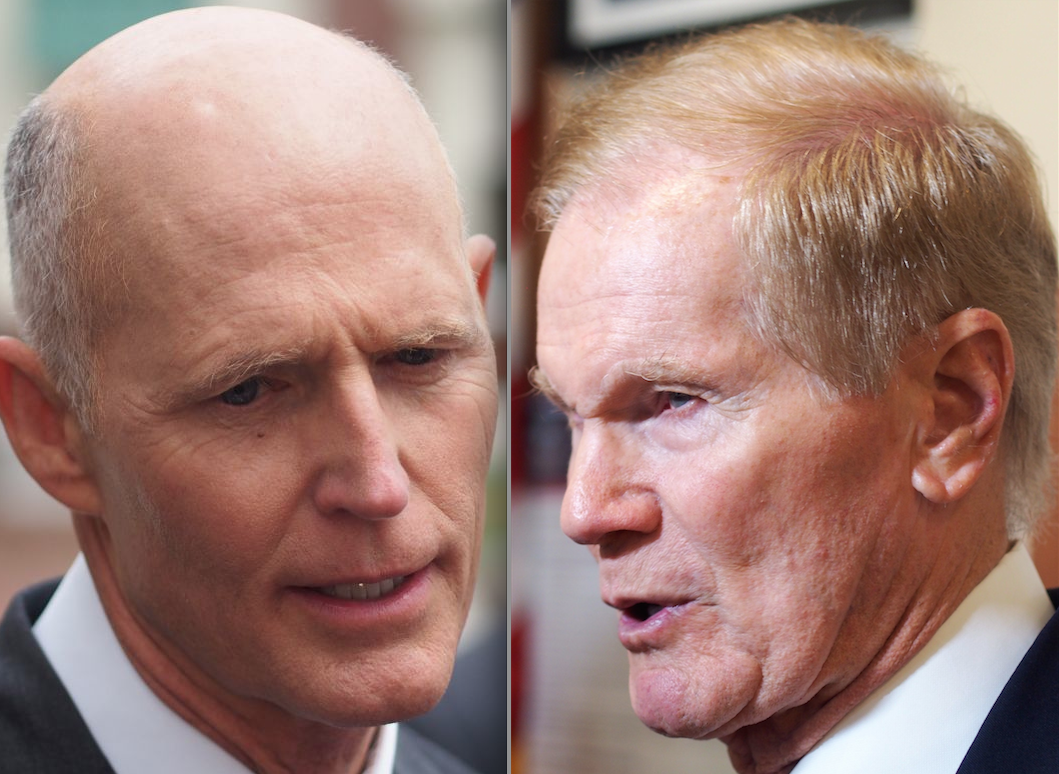 "Elections have consequences."
That was the message of an ebullient Democratic U.S. Sen. Bill Nelson, who in Jacksonville's New Town neighborhood Tuesday messaged against Republican health care policies at Edward Waters College.
Nelson spoke to media after a roundtable event in which he and other speakers discussed the need for health coverage.
At the heart of his critique: Shifting positions on pre-existing conditions.
Republican term-limited Gov. Rick Scott, Nelson's opponent this year, and many GOPers running have said their health care reform visions would include coverage of pre-existing conditions.
"I support forcing insurance companies to cover pre-existing conditions," Scott said in a recent ad spotlighting his hard-luck youth. "For Sen. Nelson, it's just another political issue. But for me, it's personal."
Nelson is skeptical of what he deemed an "election year conversion," he told reporters Tuesday.
"He has tried to repeal the Affordable Care Act, which gives protection. An insurance company can't deny you insurance if you have a pre-existing condition. There are eight million people in Florida who have a pre-existing condition."
Even asthma, Nelson said, qualifies as such.
Scott has "tried to repeal the law for the last seven years. He's done everything he could to undermine it. And then allows the state of Florida to sue to declare that provision of the law unconstitutional," he added.
"Then, when the federal judge throws the suit out, the state of Florida goes on and appeals to the United States Supreme Court," Nelson said, calling the Scott posture "false."
The Washington Post, which described Scott's evolution on the Affordable Care Act as "No. Yes. No. We're suing" in 2015, likely would concur with that read.