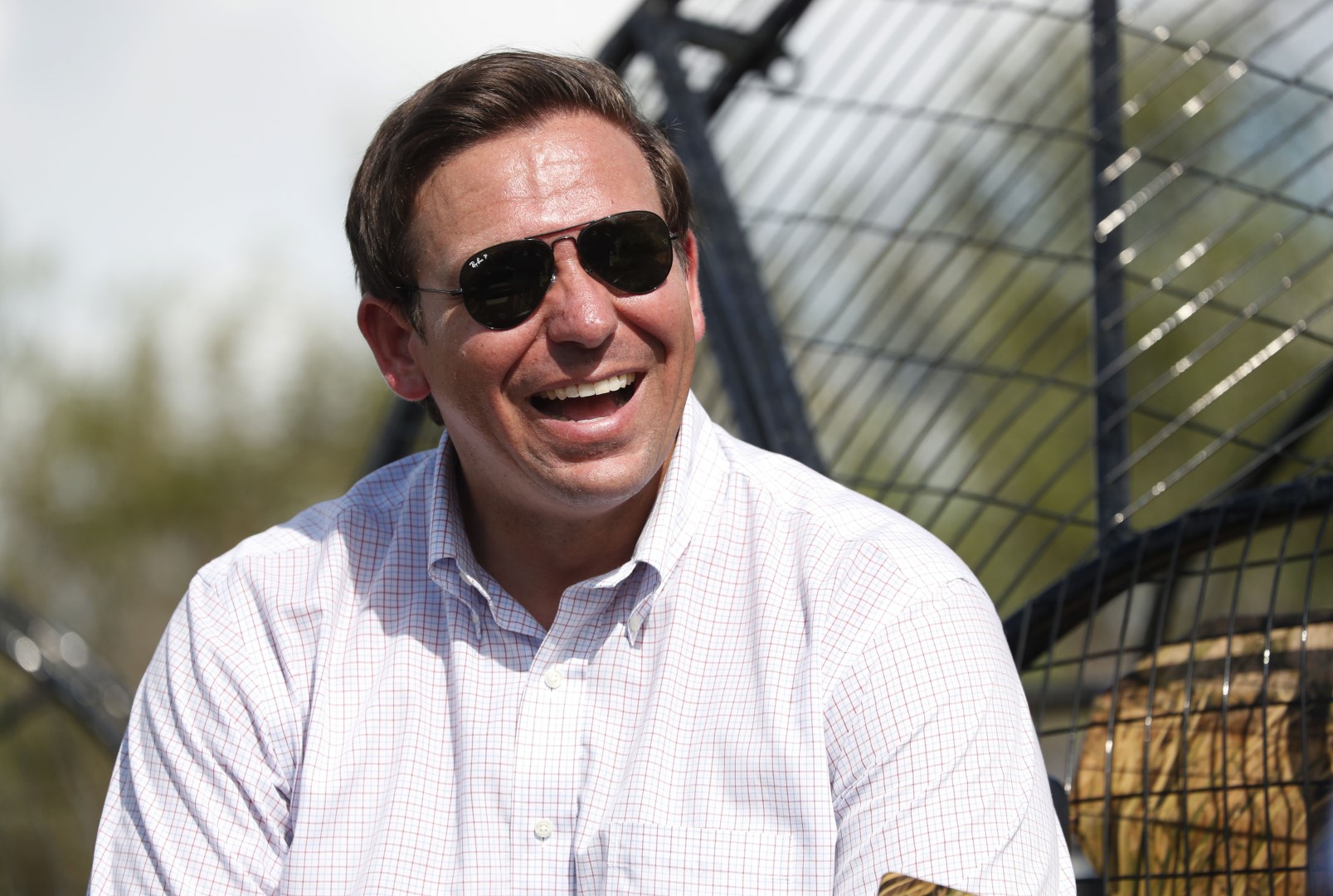 A new poll from Alabama-based research firm Cygnal isn't much of a surprise: Florida's races for Governor and U.S. Senate are in a statistical dead heat.
But the survey is one of few to suggest Republican gubernatorial candidate Ron DeSantis has the edge in his race against Democrat Andrew Gillum.
The poll put DeSantis ahead of Gillum 47-46, a lead within the poll's 4 point margin of error.
Democratic U.S Sen. Bill Nelson, meanwhile, leads his Republican opponent, Gov. Rick Scott, 50-48.
"DeSantis and Nelson are both over-performing the generic ballot," said Brent Buchanan, Cygnal's president and founder.
Despite the apparent discrepancy, "Republicans should feel encouraged about where these two key races are headed," he added.
Two other Republican statewide candidates — Attorney General hopeful Ashley Moody and incumbent appointed Chief Financial Officer Jimmy Patronis — lead their Democratic opponents by nine and 11 points, respectively.
The poll did not survey the Florida race for Agriculture Commissioner, in which Republican Matt Caldwell is facing off against Democrat Nikki Fried.
The live telephone survey, conducted Oct. 27-29, sampled 495 likely Florida voters. Notably, 4 percent of the sample picked a third-party candidate and less than 2 percent remained undecided.
Many polls, including one released Wednesday morning, have suggested DeSantis and Gillum are gearing up for a photo finish. Those, however, typically give an inside-the-margin-of-error lead to Gillum. Others have afforded the Tallahassee Mayor as much as a 12-point lead.
The Cygnal survey, conducted through live landline and cell phone interviews, sampled 209 Republicans, 190 Democrats and 99 non-party affiliates.
Cyngnal asked those sampled if they would vote for Democrats, Republicans or a third-party candidate. Just more than 50 percent of the sample indicated they would vote for Democrats, while 46 percent indicated they would back Republicans on Election Day.
Pollsters in the state have emphasized the need to sample the correct amount of non-party affiliated voters.
Dr. Michael Binder, faculty director of the University of North Florida's polling branch, said on Tuesday that he expects 19 percent of all ballots to come from non-party affiliates. In the Cygnal survey, 20 percent of the sample is composed of NPAs.
Gillum led by 14 points among the NPAs sampled.
The firm touts that it "nailed both the 2014 and 2016 election cycles, correctly predicting (Donald) Trump's margin in Florida and his win in Wisconsin."
"President Trump's image is weighing heavily on Florida voters as they pick their next Governor and U.S. Senator," said Josh Pendergrass, Cygnal's director of client strategy.
"The key is going to be who shows up to vote and the final partisan composition. If supporters of the president turn out, Republicans will probably win, if not, Democrats have a shot at both the Governor's mansion and maintaining their U.S. Senate seat."