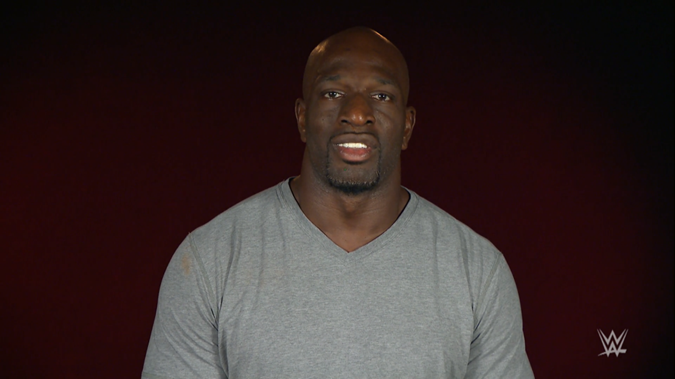 World Wrestling Entertainment (WWE) star Titus O'Neil is backing the Hillsborough County transportation initiative on the November 6 ballot. O'Neil, who is a Hillsborough County resident, released a 1-minute video Thursday urging voters who haven't already done so to vote yes on the All For Transportation referendum.
"This initiative will fund road and transportation improvements in every part of Hillsborough County. You know just as well as I do that traffic can be terrible and it's only getting worse," O'Neil said.
He also cautioned voters not to miss the referendum. It's located on the last page of a long ballot and supporters are afraid voters will skip down ballot races like this one and turn in an incomplete ballot.
O'Neil is also a former professional football player and alumni of the University of Florida where he also played football.
All For Transportation would increase Hillsborough County's sales tax from 7 to 8 percent and would raise about $280 million annually for both transportation and transit improvements throughout the county.
Of the funds raised, 54 percent would go to road and traffic congestion relief projects, 45 percent would go to the Hillsborough Area Regional Transit Authority for transit enhancements and 1 percent would be used on oversight to ensure the funds are appropriately allocated.
O'Neil joins a long list of groups and individuals who are endorsing the plan.
Creative Loafing, a Tampa Bay area alternative weekly newspaper, endorsed the plan this week. It's also backed by the Tampa Bay area business community including the Greater Tampa, Upper Tampa Bay and South Tampa chambers of commerce. All three Tampa Bay area professional sports teams and the New York Yankees have put financial resources into the campaign.
It's also got backing from Tampa Mayor Bob Buckhorn, the Tampa Bay Times and Visit Tampa Bay.
The opposition group, No Tax for Tracks, came into the campaign late, but has been posting billboards opposing the tax throughout the county. The signs claim the tax is a $16 billion tax – a number that varies based on where you're reading it. All For Transportation estimate would raise about $9 billion over its 30-year life. No Tax for Tracks has posted opposing material claiming the tax would cost $15 billion and, at the high end, $18 million.