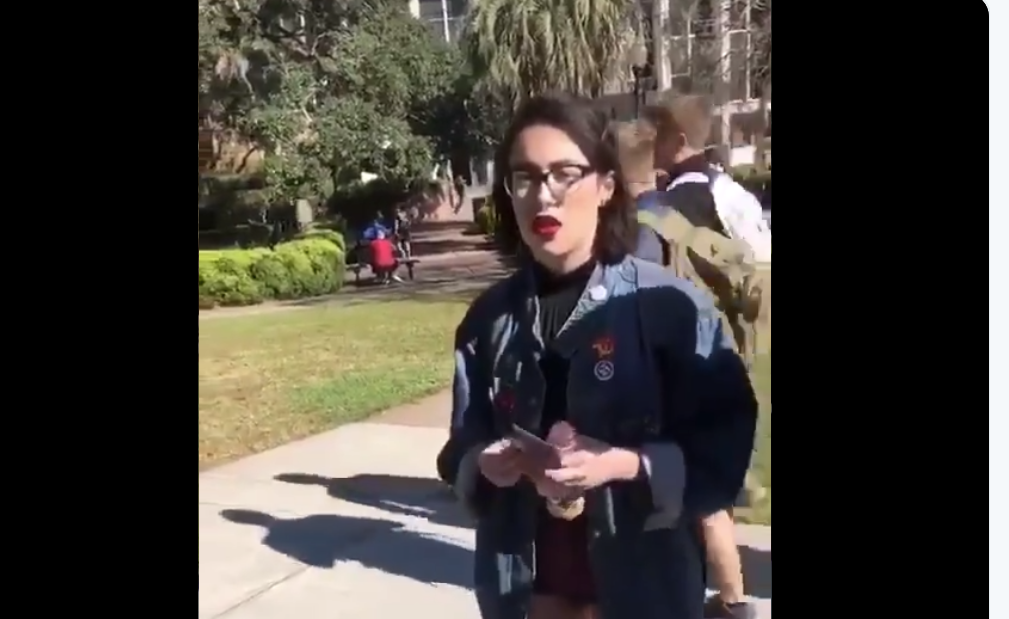 Call it the Ovaltine Outrage.
A self-described volunteer with Democratic gubernatorial candidate Andrew Gillum's campaign has been criminally charged after throwing chocolate milk on a Republican campaigning on Florida State University's campus.
Florida State University police arrested 19-year-old Shelby Shoup on Thursday, according to the Leon County Sheriff's Office. She is charged with one count of misdemeanor battery, court records show.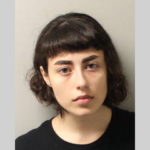 Shoup's arrest is the only arrest from Florida State University police that is recorded in the Leon County Sheriff's Office Thursday booking reports. She was released on her own recognizance shortly before noon, according to records.
A viral online video published Thursday shows Shoup arguing with a group of Republicans stationed at FSU's campus.
An argument broke out between Shoup and the Republicans, leading Shoup at one point to douse one of the campaigners with chocolate milk. Shoup also is seen kicking a sign from the campaign of Ron DeSantis, the Republican candidate for Governor.
A LinkedIn profile associated with Shoup shows that she's a current volunteer for Gillum, currently Mayor of Tallahassee.
The profile states Shoup has worked on the campaign for nearly two years, conducting "extensive donor research for Tallahassee, Florida, and national supporters," as well as helping coordinate fundraisers, receptions and formal events.
Shoup also claims to have held informal Twitter question-and-answer sessions.
A spokesperson for the Gillum campaign did not return repeated requests for comment.
In a tweet this morning, FSU confirmed that the aggressor in the video — Shoup — had been arrested and charged with battery.
"FSU is a diverse community that values and respects each person," the university tweeted. "FSU expects each member of the community to embrace the values of civility and ethical conduct and obey the law. Regarding Tuesday's incident, the individual was identified, arrested and charged with battery."
Upon the video's popularization, top Republican surrogates for DeSantis weighed in: "This video shows the absolute lunacy of the left," tweeted Panhandle Congressman Matt Gaetz, a 2003 FSU grad.
Hunter Pollack, an FSU student who became a popular Republican political activist after losing sister Meadow Pollack in the Parkland shooting, called Shoup's actions a "vile attack."
She was ordered to have "no contact (with anyone) on campus without permission" and specifically to "not return to Landis Green" pending a decision by FSU "about contact."
Her unredacted arrest report is below. (Caution: Strong language.)
This story is developing; check back later. 
__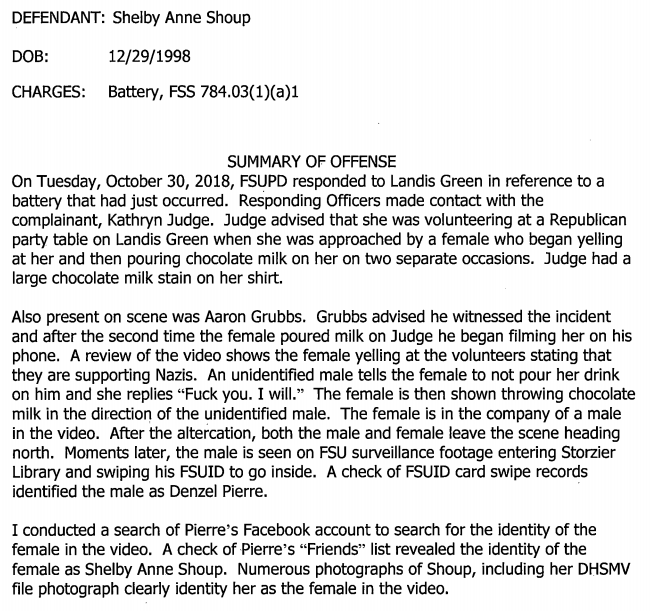 A video of the incident can be viewed online here, or by clicking the image below.