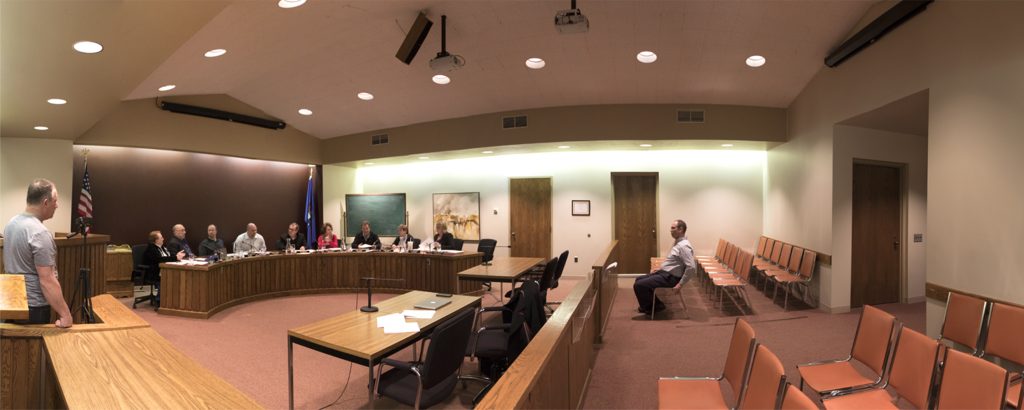 Sports coaches are fond of saying, "championships are won in the offseason." It pays homage to the hard work and dedication that goes into preparing for the season ahead. It also means that for winning teams, there really is no offseason.
The same is true for Florida's mayors, council members, commissioners and local elected officials. Year-round, we're working to deliver results — collecting trash, keeping the power on, filling potholes, and developing innovative solutions to local economic, environmental and public health challenges.
Yet every year in Tallahassee, as the state legislative session begins, a new season kicks off — the state legislative session. And instead of referees calling pass interference, it's state lawmakers passing interference over local communities.
That interference, in the form of pre-emption bills that block local governments from passing common-sense local laws, prevents us from doing our jobs and improving our communities. It silences local citizens and puts local democracy at risk.
Florida lawmakers have grown fond of proposing dozens of one-size-fits-all solutions. The list of shortsighted schemes to rein in local communities is as long as it is ridiculous.
In just the past two years, Florida's legislators have tried to interfere with: short-term rentals, local hiring laws, 5G wireless technology, ride-sharing companies like Uber and Lyft, community redevelopment agencies, immigration policies, towing and storage fees, stormwater management, dogs in vehicles, back in parking in parking garages, tree-trimming, anti-discrimination laws, development impact fees, affordable housing, red light cameras and debris from storms.
It would be one thing if genuine differences of opinion drove these heavy-handed pre-emption laws. But the truth is this: big-money special interests are behind this trend toward replacing citizens' rights with corporate rights. Lobbyists and corporations know it's easier to turn state legislatures into one-stop shops for thwarting local authority, than to work with 67 counties and 400 municipalities to advance their agenda.
We're fed up. We're fighting back. And that action begins in the offseason, before the Legislative Session.
Local officials have an obligation to keep our residents safe. That's why earlier this year, more than 30 cities and counties joined a lawsuit challenging the state's super-preemption law on firearms — a law that allows special interests to sue mayors and commissioners, have them fined and even removed from office, just for voting for common-sense local gun safety measures.
And just this month, the Florida Supreme Court announced it would take up the City of Miami Beach's challenge to the state's minimum wage pre-emption law. $8.25 goes further in some of our communities than others, and local residents deserve the right to enact a fair wage for a fair day's work.
Your local elected officials are raising awareness through public education, informing our citizens about the threat state interference poses to their voices and their rights. We need our residents to understand that their wages, jobs, paid sick leave, clean air and water, diversity, and public health and safety are at risk — and we need them to fight back with us.
Numerous organizations, like the Campaign to Defend Local Solutions, are working to help communities stand up, speak out and make themselves heard. They're sharing tools to organize, educate, and inform our neighbors about preemption's threat to their quality of life.
But the most important tool? Your voice — and using it now, before state lawmakers head into the special interest-fueled frenzy of the legislative session.
Elections have consequences. Just like us — your local mayors and commissioners — your state legislators work for you. It's crucial that we speak up now. Contact your state senator and representative. Tell them you believe in local solutions to local problems. Ask them to protect local democracy.
For sports teams, the hard work done in the offseason can be the difference between a good season and a great season. What we all do now together in the offseason can be the difference between healthy, vibrant local communities and communities with less opportunity, less vitality and less freedom.
Let's put in the hard work together and win.
 ___
Shevrin Jones represents House District 101; Daniella Levine Cava is County Commissioner of Miami Dade County; James D. Simmons is Mayor of Melbourne Beach; Dan Daley is Vice Mayor of the City of Coral Springs; Helen Warren and Adrian Hayes-Santos are City Commissioners of Gainesville.