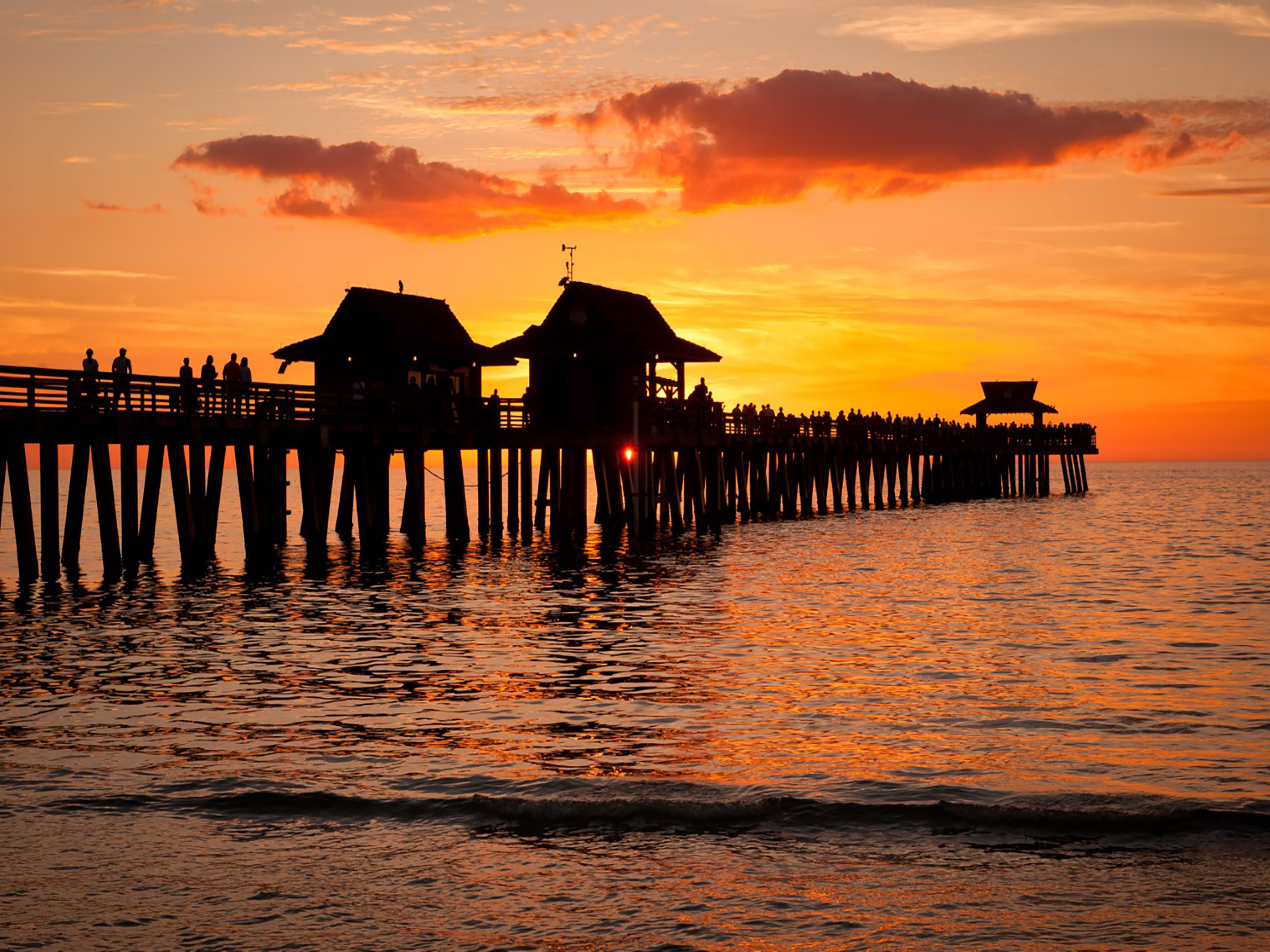 Sunburn — The morning read of what's hot in Florida politics.
By Peter Schorsch, Phil Ammann, Daniel McAuliffe, Jim Rosica, and Drew Wilson.
While you are waiting for the Broward County Supervisor of Elections to finish counting ballots, please check out our list of the winners and losers emerging from the 2018 election cycle.
—
If you're in Tampa today, hungry for breakfast and want an analysis of the 2018 midterm elections, come out to Café con Tampa.
Florida Politics' Peter Schorsch will present "WTF Just Happened?? A Post-Election Analysis."
That's 8 a.m. Friday, Upstairs at Oxford Exchange, 420 W. Kennedy Blvd., Tampa.
The cost is $12, collected at the door, and that includes the breakfast buffet.
Here's the fine print from the organizers:
"If you are a student or grassroots community leader and can't afford $12, please talk to us about a scholarship to cover your meal. We want everyone to feel welcome."
Also, "due to construction across the street, there is limited parking at Oxford Exchange. Please check here for updates.
"In the spirit of urbanism, we encourage you to walk or ride using resources from the Tampa Downtown Partnership and Walk Bike Tampa."
For more information about Café con Tampa, follow them on Twitter here or visit their Facebook page here.
— SITUATIONAL AWARENESS —
— @EWErickson: Just to be clear, you can have an acting Attorney General. See e.g. Sally Yates. But you cannot have an acting AG who had not been through a confirmation process for an AG position. Yates was confirmed as a Deputy AG. Whitaker has not.
— @Conarck: Man, just wait until the governor finds out about the public records response times at some of his state agencies.
— @AndrewGillum: Mr. @FLGovScott — counting votes isn't partisan — it's democracy. Count every vote.
— @MDixon55: Gillum conceded on election night. Media didn't call it, just reported the concession speech and call to DeSantis. In fact, I don't think AP made a formal call in the race at all.
— @ChrisMurphyCT: Republicans will try to use the courts to shut down a full recount. Just get ready for this — adjust your schedules bc we may all have to get down to Florida if they try to use the courts to stop all ballots from being counted.
— @MarcoRubio: #Broward election supervisors ongoing violation of #Florida law requiring timely reporting isn't just annoying incompetence. It has opened the door for lawyers to come here & try to steal a seat in the U.S. Senate & Florida Cabinet
— @Scott_Maxwell: Just to be clear: You can want every vote counted AND think the Broward elections office is a dumpster fire.
— @HaroldItz: Next up in Florida: county officials look for ballots between sofa cushions throughout the state.
—@Grimm_Fred: Growing fear that a caravan of savage election lawyers are set on invading Florida
— @ProfPolitics: Our nation can map DNA, target a missile to anywhere in the world, and see into the far universe, but Broward County still can't tell us how many votes are out in a Florida election?
— @LRozen: If Florida were another country, would US be calling for UN-administered elections?
— @LBarszewski: Overheard Sen. Gary Farmer on the phone at the Broward elections office: "They actually just found some Al Gore votes."
— @RalstonReports: As hard as it is for me to admit, looking at this stuff in FL, it's hard to argue NV is nuttier. I mean, we elected a dead pimp to an Assembly seat but they have shenanigans in the gov and Senate races. #FloridaMatters
— DAYS UNTIL —
Florida Blue Florida Classic: FAMU vs. BCU — 9; Elections Canvassing Commission meets to certify official General Election results — 11; 2019 Legislature Organization Session meetings — 11; Thanksgiving — 13; Black Friday — 14; Florida Chamber Insurance Summit — 18; 2019 Session Interim Committee Meetings begin — 33; 'Hamilton' comes to the Straz Center — 95; 2019 Legislative Session starts — 116; 'Captain Marvel' release — 120; Iowa Caucuses — 451; 2020 General Election — 725.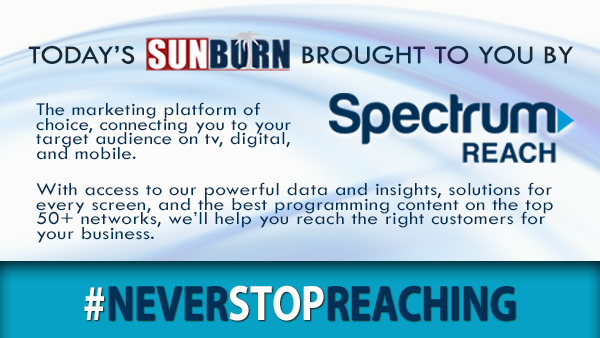 — THE RECOUNTS —
"How Bill Nelson could ultimately win the recount in Florida's Senate race" via Steve Contorno of the Tampa Bay Times — Broward County, where Nelson received 68.9 percent of the votes, was still counting early voting, vote-by-mail and Election Day ballots. Palm Beach County, where Nelson received 58.4 percent of the votes, was still counting vote-by-mail ballots. If the breakdown of these pending ballots is anything close to the results so far, Nelson should pick up more votes than Scott. But no one has been able to say how many uncounted ballots remain, not even Broward County Supervisor of Elections Brenda Snipes. In Broward County, 695,799 people turned in ballots. But only 665,688 voted in the Senate race. That's a 30,000 difference, a remarkable disparity given the stakes in this race and the name-recognition of these officials. It's a degree of undervote that is nonexistent in the other statewide races on the ballot. For example, more than 690,000 people voted in the governor's race. If the results as they stand are accurate, more people voted for Agriculture Commissioner than U.S. Senate. So what happened? It's not clear.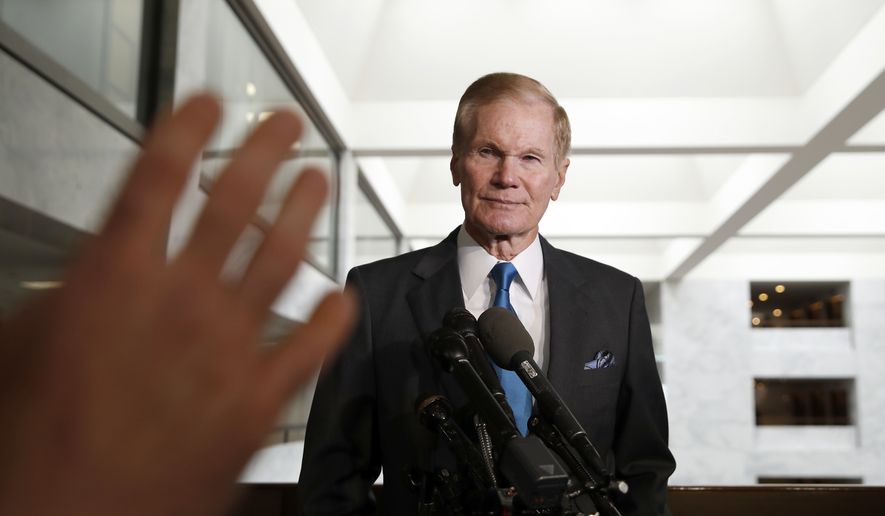 "Scott sues Broward County elections chief, citing concern of 'rampant fraud'" via Skyler Swisher and Gray Rohrer of the South Florida Sun-Sentinel — In a news conference at the governor's mansion, Scott questioned how "votes are coming out of nowhere" in Democratic-leaning Broward and Palm Beach counties. He said he had ordered the Florida Department of Law Enforcement to investigate. He blasted Palm Beach elections chief Susan Bucher and Broward elections head Brenda Snipes for what he called "incompetence." "The people of Florida deserve fairness and transparency, and the supervisors are failing to give it to us,'' Scott said. "Every Floridian should be concerned that there may be rampant fraud happening in Palm Beach and Broward counties.''
"As Florida recounts loom, flawed ballot design may be to blame for questionable voting patterns in Broward County" via Stephen Hobbs, Skyler Swisher and Aric Chokey of the South Florida Sun-Sentinel — More than 24,900 Broward residents voted for Florida governor but not for U.S. senator, a figure far larger than the margin separating the two Senate candidates, according to county results updated Thursday evening. The Sun Sentinel found similar discrepancies in other statewide races, where the vote tallies suggest that thousands of voters made the unlikely choice to vote on lower-profile races and bypass the Senate race — a marquee contest and the first one on the ballot. This unusual pattern appears in no other Florida county. In other Florida counties, the tallies reflect results that would be expected, with more voters weighing in on the Senate race than in statewide races of lesser stature.
"Teacher reports finding ballot box left behind at Broward polling place" via Susannah Bryan of the South Florida Sun-Sentinel — Lakeisha Sorey says she discovered a locked ballot box at Sunshine Elementary School in Miramar. Sorey said she found the box about 3 p.m. Thursday, in the same area where voting had been held, and knew not to meddle with it. "I didn't want to touch it," Sorey said. Seeking help, Sorey phoned her friend, State Rep. Shevrin Jones, a close confidante of gubernatorial candidate Andrew Gillum. Jones called the Broward Supervisor of Elections Office, and a woman there told him the box was probably full of blank ballots, he said. If that's the case, Jones is questioning why the box is locked. Jones said he was worried the box might contain ballots that are not being counted.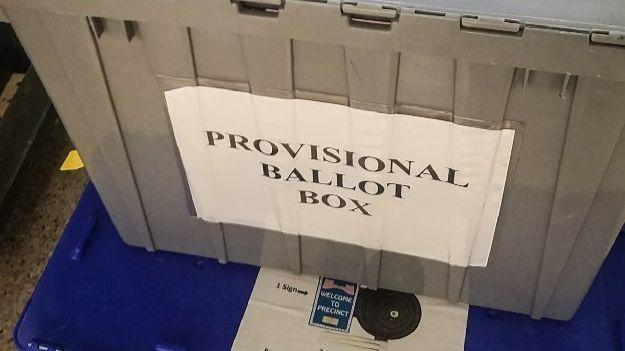 "Recount totals from Hillsborough canvassing Board: 369 ballots accepted, 284 rejected" via Howard Altman of the Tampa Bay Times — The problems included voters in the wrong precinct, different signatures, voters who moved out of the county, no voter ID and not being registered. There were also six early voters who tried to vote twice, but not because of voter fraud, said Gerri Kramer, spokeswoman for the Hillsborough County Supervisor of Elections. After the meeting, officials began scanning those ballots approved into the system. The board will meet again at 3:30 to review about 850 more ballots. But thousands of votes remained uncounted. And over the next 36 hours, the margins gradually shrank.
"Recount looms in Ag Commissioner as Nikki Fried seizes lead" via Florida Politics — Democrat Nikki Fried now holds the leads over Republican Matt Caldwell in tabulated votes in the Agriculture Commissioner race. Caldwell held an edge from Tuesday night through Thursday afternoon, but as votes slowly trickled in, most notably thousands of early and vote-by-mail votes in Democratic-leaning Broward County, the candidates' totals inched closer together by the hour. "Since the first returns came in on election night, we have said that seeing through this process to the end, ensuring every vote is counted, so the voices of Floridians are heard, and their will is respected — is the top priority," Fried said.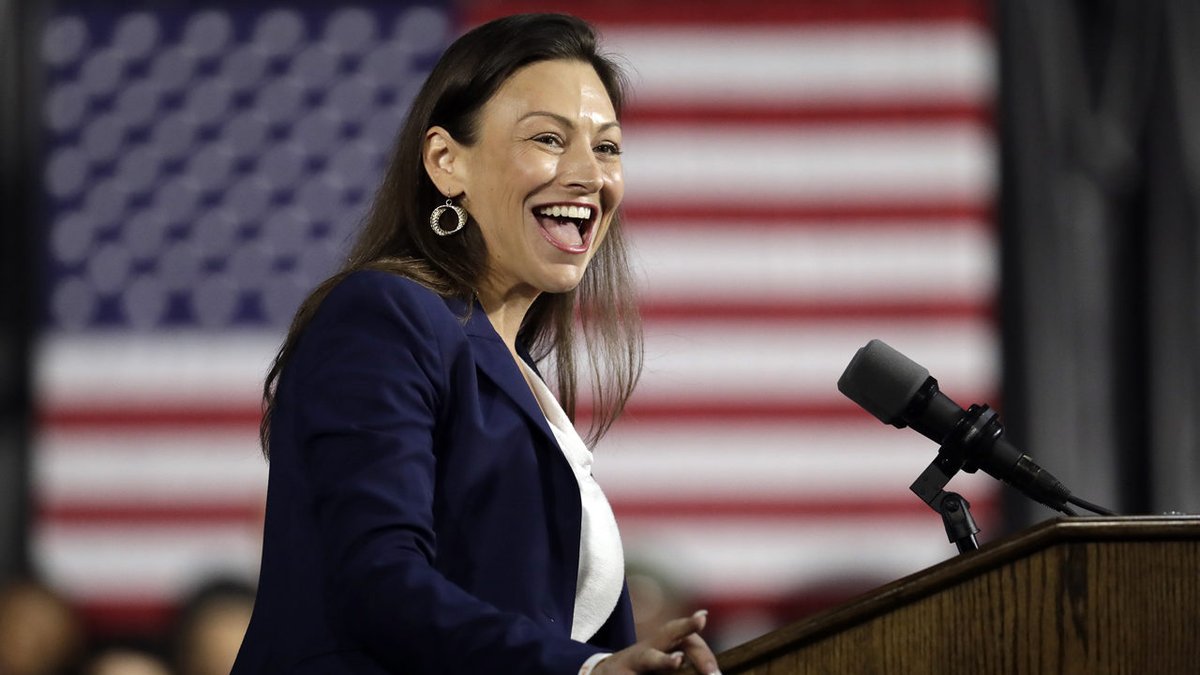 "Marco Rubio warns of Dem lawyers 'descending on Florida' to 'try and steal' key statewide races" via Gregg Re of Fox News — Rubio charged that two Democrat-controlled counties in the state, in possible violation of election law, have been reporting a "slow drip" of tens of thousands of additional ballots favorable to several Democratic candidates for statewide office … Liberal lawyers, Rubio said in an extraordinary series of tweets that alleged incompetence if not outright complicity by Florida officials, are "descending on" the state in a calculated attempt to "change the results" and "try and steal" races for Senate and Agriculture Commissioner. "Florida law requires counties report early voting & vote-by-mail within 30 minutes after polls close," Rubio wrote on Twitter. "43 hours after polls closed 2 Democrat strongholds #BrowardCounty & #PalmBeachCounty are still counting & refusing to disclose how many ballots they have left to count."
"Florida's provisional ballots may lean Democratic — but there aren't many" via Langston Taylor of the Tampa Bay Times — Provisionals typically make up a tiny fraction of the overall votes cast. In the 2016 general election, voters cast 9.6 million ballots. Provisional ballots made up about one-ninth of one percent — 10,998. In the last midterm, there were 6 million votes, and again, about one-ninth of one percent were provisional. That meant 7,199 provisional ballots counted. Though those margins are tiny overall, they provide a glimmer of hope for trailing candidates whose last chance will be a recount this weekend. With more than 8.2 million votes counted by Thursday, it's clear this election is much closer to 2016 turnout levels than 2014. It would be reasonable to think there are somewhere near 9,000 or 10,000 provisional ballots that will count.
"Andrew Gillum campaign offices pressed into service as provisional ballot war rooms" via Anthony Man of the South Florida Sun-Sentinel — Volunteers were using the campaign offices in Fort Lauderdale, Miramar and Plantation to reach out to people who cast provisional ballots in the midterm election … People get provisional ballots if, for some reason, they couldn't cast a regular ballot on Election Day. Say, for example, someone didn't have the proper identification or wasn't listed as a resident of the precinct. In close races, such as the contests for governor, U.S. Senate and agriculture commissioner, provisional ballots could make a difference in the outcome. The Florida Democratic Party got lists of people who cast provisional ballots late Wednesday. Overnight, those names were matched with databases to try to come up with phone numbers and other contact information. Volunteers, recruited overnight, started at the three offices, where they are making calls, sending text messages, and going out to try to track down the people who cast provisional ballots.
"Vote-by-mail status doesn't say 'tabulated?' It's probably OK." via Zachary Sampson of the Tampa Bay Times — Several absentee voters have looked for the status of their mail ballots online only to find words other than "tabulated." Supervisors of elections in Tampa Bay say nothing nefarious is happening. If there were a problem with a mail ballot, the voter would likely know by now. "When the message says 'received' without any other information (e.g., an issue with your ballot) you're good to go," Pasco Supervisor of Elections Brian Corley wrote in an email. "If there was an issue, we would have also reached out to you." The website status for mail voters is scheduled to change from "received" to "tabulated" three days after the election.
Tweet, tweet:
Key #FloridaRecount Dates:

11/10: Unofficial Results Due 12 PM.
Machine Recounts (3!) Start

11/15: Machine Recounts Due 3 PM
Hand Recounts Ordered on .25 & under margins

11/16: Military/Overseas Counted (marked 11/6)

11/18: Hand Recount Due at 12 PM

11/20: Results Certified

— Kevin Cate (@KevinCate) November 9, 2018
— THE TRANSITION —
"Ron DeSantis 'focused on the transition' as recount likely" via the News Service of Florida — "I was honored Tuesday night to be elected 46th Governor of the state of Florida," DeSantis said in a statement. "The results of the election were clear. I am now focused on the transition effort and will allow the legal efforts regarding the election to proceed, as is necessary, as the process unfolds." Amid a focus on Palm Beach and Broward counties as ballots continue to be counted, DeSantis' lead over Democrat Andrew Gillum fell below 40,000 votes Thursday afternoon, putting it within the 0.5 percent margin that triggers a machine recount. Gillum conceded the race in a phone call Tuesday night, when the unofficial results put DeSantis up by about 78,000 votes from among the 8.2 million ballots cast. But Thursday morning, as the margin narrowed, Gillum's campaign said it made the call Tuesday "with the best information available about the number of outstanding ballots left to count."
— EPILOGUE —
"Scott beat Nelson by only one vote in the Keys. His environmental record almost cost him." Via David Goodhue of the Miami Herald — After the votes were tallied in the Florida Keys, exactly one vote gave Gov. Scott a victory over incumbent Sen. Nelson. Scott: 18,021 votes. Nelson: 18,020 votes. That's according to the Monroe County Elections Department … Keys voters have been lukewarm on Scott, who has faced fierce criticism from environmentalists, Democrats and even Republicans for many of his environmental policies during his two terms in office. In his first year as governor, Scott demanded that the state's five water management districts slash their budgets by $700 million. During Scott's successful re-election campaign in 2014 against Charlie Crist, he lost the Keys vote by five percentage points. Republicans in the Keys, where fishing, diving, paddling and sailing are ways of life, are known to vote with a candidate's environmental record in mind.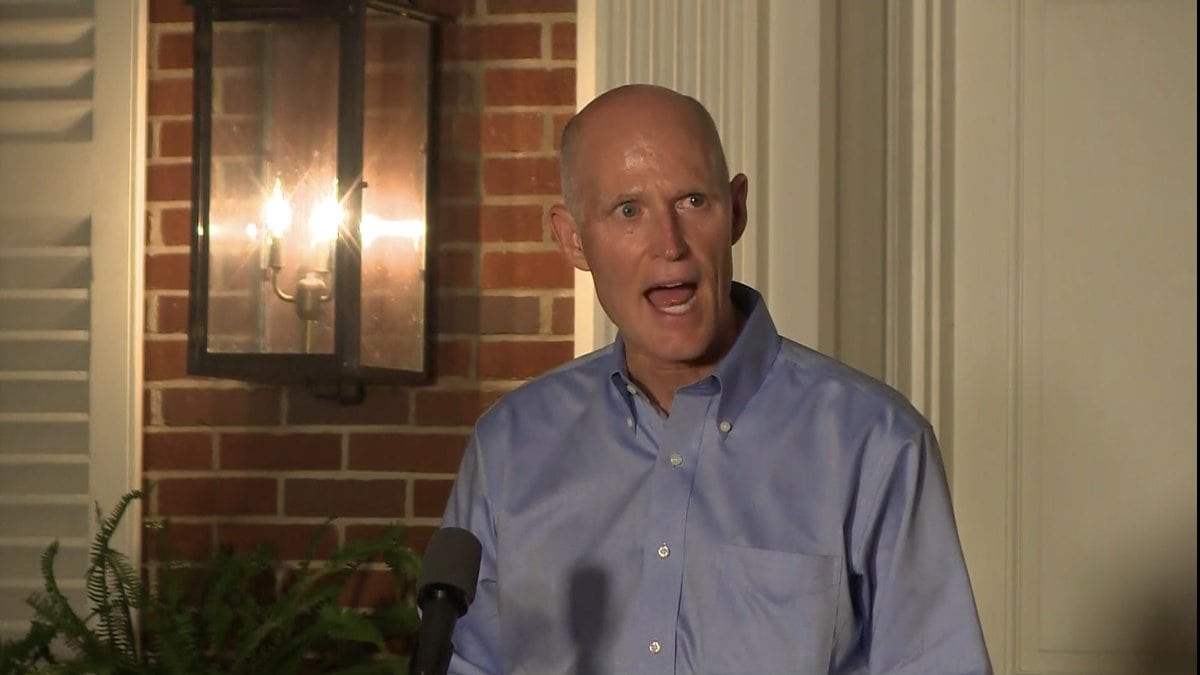 "DeSantis won Governor's race in red counties with big turnout" via Ana Ceballos of the Naples Daily News — The former three-term congressman built such large leads in reliably Republican swathes of Florida that he was able to overcome Gillum's impressive showing. The Tallahassee Mayor won every major metro area, flipped four counties that Trump won in 2016 and received more votes than Scott did winning the office in 2010 and 2014. Gillum flipped four Trump counties: Pinellas, Duval, Seminole and St. Lucie. But the "blue" momentum crashed against the DeSantis red wall when polls closed. Even without Republican stronghold counties in the Panhandle devastated by Michael that was unable to deliver big turnouts, DeSantis still edged out Gillum.
—"Special forces: How Mike Waltz defeated the national left" via AG Gancarski of Florida Politics
Catherine Price concedes to Ben Albritton — No one will accuse Price, a Democrat, of giving up too early. She waited until Thursday to release a video and blast a news release conceding the state Senate race in District 26 to the Republican Albritton. "I support the orderly functioning of our government and our elected officials," she said, while congratulating her opponent and encouraging his to get out into the district to meet constituents. A lengthy video encouraged the Republican to seek out dissenting views on issues like charter schools and a broad range of other matters. Of course, the video came out pretty late, considering Albritton won his election by more than 30 percent of the vote, taking every county in the district.
"An army of Democratic volunteers is changing the politics in historically red Seminole County" via Martin Comas of the Orlando Sentinel — Rob Bial, chairman of the Seminole County Democratic Party, said he started "doing the happy dance" after seeing the results of Tuesday's elections. Across the board, every one of his party's candidates in Seminole either won or performed better than expected in a county that has been dominated by Republicans for decades. Another piece of positive news for the party was the performance of Democratic gubernatorial candidate Gillum, who received just over 50 percent of the votes cast in Seminole, more than Republican Ron DeSantis, who won the race statewide. In the weeks after the 2016 general election, hundreds of people began turning out to Seminole Democratic Party meetings asking how to volunteer. By early this year, the party had an army of volunteers that numbered well into the hundreds, willing to walk the pavement, party officials said.
"Anna Eskamani's fame is rising — in Iran" via Scott Powers of Florida Politics — Democratic state Rep.-elect Eskamani has been no stranger to national media coverage throughout her campaign, and now her election in House District 47 Tuesday also is drawing the attention of Iranian media and international media broadcasting into Iran. She's become a hot get for Iranian media, starting Tuesday night while she was still celebrating her victory over Republican Stockton Reeves. She's done a half-dozen or so interviews since with Iranian media plus a live interview Wednesday on BBC News Persian, and another with Public Radio International, both broadcast into Iran and to Iranians living worldwide. It seems people in Iran want to know, as she said one Iranian news medium headlined its story: "Who is this Persian girl, Anna Eskamani?"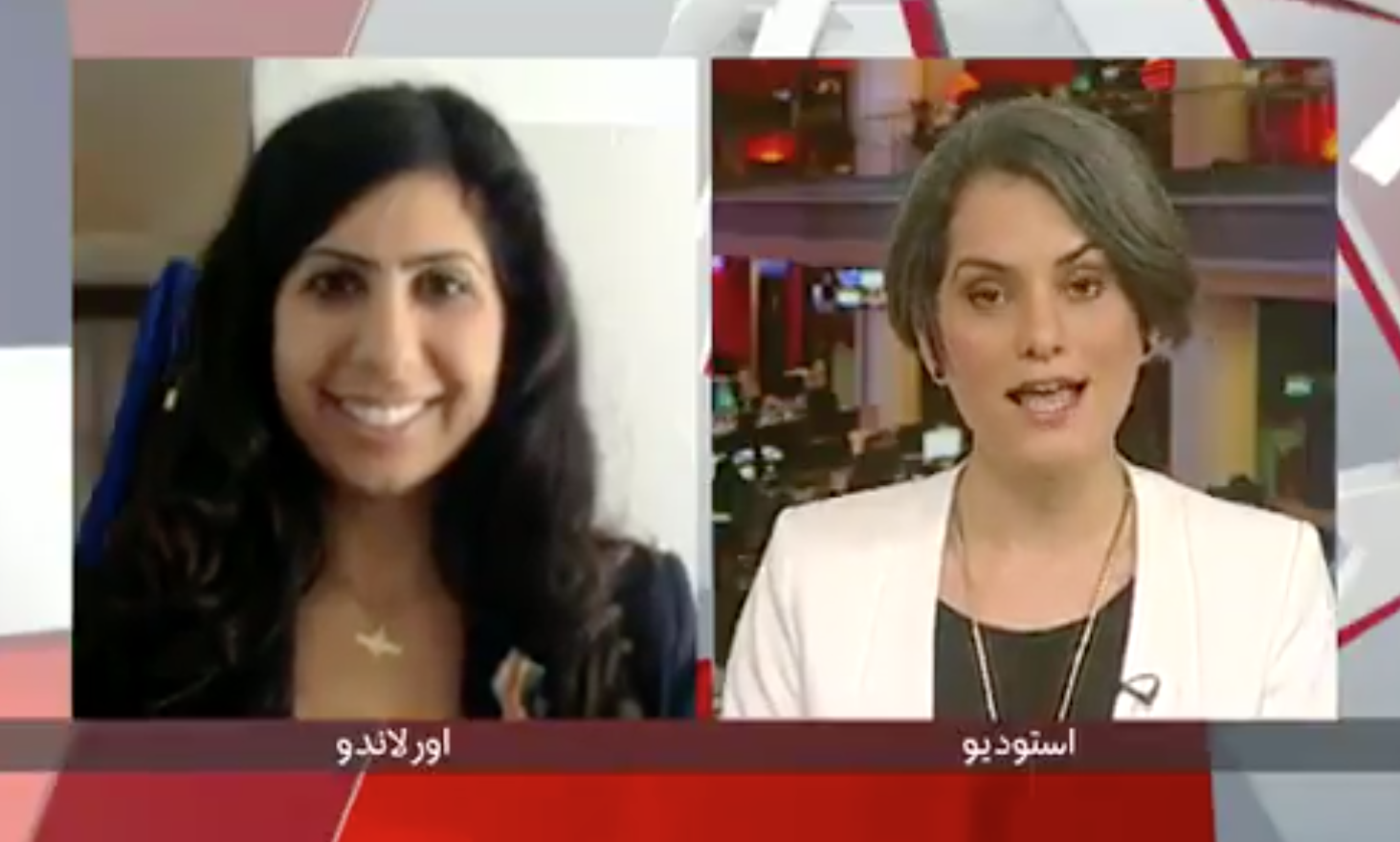 "Health care is not an elixir for Florida Democrats" via Christine Sexton of the News Service of Florida — Florida Democrats pushed health care as a top priority during this year's elections, hammering Republicans for attempts to repeal Obamacare and the potential loss of insurance protections for people with pre-existing conditions. After Democratic gubernatorial nominee Gillum and other candidates for statewide offices were defeated, the "blue wave" looks more like a blue puddle, with health care not giving the Democratic Party the shot in the arm it wanted. Alan Levine, a key health care adviser to former Republican Gov. Jeb Bush, said while numerous polls indicated that health care was a top concern with the voters, the words "health care" mean different things to different people. "When you looked at polling, health care ranked second or third, but you don't know what that means. To some people, the issue of health care is being very upset because their premiums cost so much," said Levine. "To others, it's that they don't have access."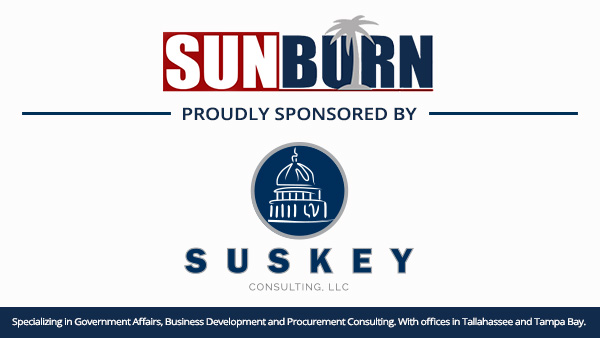 — AFTER MICHAEL —
"Post-Michael search efforts end as insurance claims mount" via Florida Politics — Search and recovery teams have completed their survey of the Hurricane Michael disaster zone, Chief Financial Officer Jimmy Patronis announced Thursday. Meanwhile, the number of Michael-related insurance claims reached 117,259, worth nearly $2.75 billion — and "this number will grow," Patronis' office said in an update on its storm response. "I've witnessed firsthand the amazing strides these resilient communities have made toward recovery," said Patronis, who serves as state fire marshal. Of those insurance claims, 3,132 were on policies issued by Citizens Property Insurance Corp., the state-backed insurer of last resort. Some 93,108 licensed and appointed adjusters were in the field, plus 3,642 emergency adjusters.
— STATEWIDE —
"Deadline set in Florida-Georgia 'water war'" via the News Service of Florida — Florida and Georgia will have until the end of January to file new arguments in the legal fight over water use impacting the Apalachicola River system, a special master said this week. Paul J. Kelly, a senior judge on the 10th U.S. Circuit Court of Appeals who is serving as a special master, set a Jan. 31 deadline for the initial briefs and a Feb. 28 deadline for reply briefs. Kelly denied Florida's request for additional evidence-gathering in the case, which focuses on Florida's assertion that Georgia's over-consumption of water in the Apalachicola-Chattahoochee-Flint river system is harming the Apalachicola region.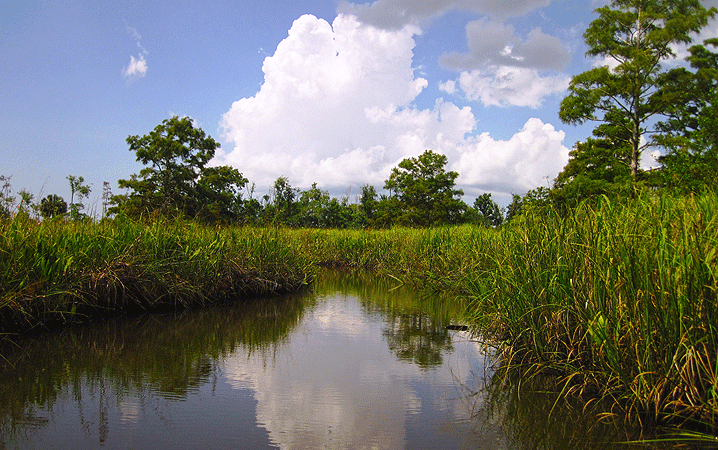 "EAA reservoir: water district board OKs leasing project's land to sugar grower" via Tyler Treadway of TCPalm — The South Florida Water Management District extended the lease on land to be used for the reservoir south of Lake Okeechobee. The lease with New Hope Sugar Co., a subsidiary of Florida Crystals, that would have expired at the end of March now will extend until March 31, 2027. But provisions allow the district to take parts or all the land back, with four months notice, for construction of the reservoir. Noting the extension proposal was not announced until Wednesday night, U.S. Rep. Brian Mast, told board members he and Gov.-elect Ron DeSantis wanted to be briefed on the proposal before its approval "to make sure we're not adding additional hurdles to the project." Still, the board voted unanimously, with member Daniel O'Keefe abstaining, to approve the lease extension.
"Supreme Court scuttles case on firefighter raises" via the News Service of Florida — The Florida Supreme Court reversed itself and dismissed a challenge to Gov. Scott's 2015 veto of pay raises for state firefighters. The court in January said it would take up an appeal by the International Association of Firefighters Local S-20 and heard arguments in August. But in a 4-3 ruling, the court said its decision to rule in the case had been "improvidently granted" and ordered dismissal. The firefighter's union took the case to the Supreme Court after the 1st District Court of Appeal ruled that Scott's veto of $2,000 pay raises did not violate collective-bargaining rights. The veto followed a series of events that included a bargaining impasse on a union request for $1,500 pay raises for the 2015-2016 fiscal year, according to the appeals court.
"Supreme Court takes a battle over public schools" via Jim Saunders of the News Service of Florida — An attorney for the group Citizens for Strong Schools asked the Supreme Court to overturn a decision by the 1st District Court of Appeal that rejected the lawsuit. Attorney Jodi Siegel said the case should be sent back to a circuit judge to apply standards that would properly determine whether the state is meeting the constitutional requirements. "We have current standards and current measurements that are showing significant disparities," Siegel said. "We had 670,000 children that are failing reading. So this is not a child or two. This is a systemic failure." But Rocco Testani, an attorney for the state, argued that the Supreme Court should uphold the lower-court decision. Testani also said the state had made changes since 1998 that have led to significant improvements in the public school system. "It has been successful, it has worked," Testani said. "It is not a system that anyone should be concerned is broken."
"Court upholds 1,000-year sentences in juvenile attacks" via Jim Saunders of the News Service of Florida — A divided Florida Supreme Court upheld simultaneous 1,000-year prison sentences for a man who was convicted of what the court described as "brutally" assaulting women when he was juvenile in 1983. Arthur O'Derrell Franklin, who was convicted in three Duval County cases of armed kidnapping, kidnapping, armed sexual battery, sexual battery, armed robbery, robbery and aggravated assault, could be eligible for parole in 2352 — when he would be about 387 years old. But the Supreme Court ruling focused heavily on how justices should carry out U.S. Supreme Court decisions in recent years that treat juvenile offenders differently from adults who commit crimes. A landmark 2010 U.S. Supreme Court decision, in a case known as Graham v. Florida, said that life sentences for juveniles who commit non-homicide crimes must be accompanied by "some meaningful opportunity to obtain release based on demonstrated maturity and rehabilitation" before the end of the sentence.
"Beach access debate lands in Pinellas court" via Kathryn Varn of the Tampa Bay Times — Two homeowners are suing their town over beach access, highlighting ongoing confusion sparked by a new state law making it harder for local governments to guarantee public rights to Florida's sand. The lawsuit filed recently by Pamela Greacen and Arthur L. Buser Jr. zeros in on an ordinance Redington Beach commissioners unanimously passed in June. The ordinance affirms "customary use," or the long-standing use of dry sand for public recreation, including on private property. The state estimates about 60 percent of the state's beaches are privately owned, encompassing the dry sand upland from the mean high-water line. Greacen and Buser contend in their lawsuit that their town's ordinance flies in the face of the law and infringes on the town's private beaches, including the dry sand behind their $2.1 million home.
"Brightline submits only proposal for Orlando-Tampa train line" via Scott Powers of Florida Politics — The Florida Department of Transportation announced that Brightline, which initiated the process by submitting an unsolicited proposal in June, was the only company to have responded after the department opened to other potential companies' proposals with requests for proposals the department issued in June. Wednesday was the deadline for proposal submission. The department is looking for a proposal that would put in an intercity passenger train line that would lease and use highway rights of way owned by the Florida Department of Transportation and the Central Florida Expressway Authority.
"Orange County Convention Center re-ups deal with Centerplate" via Florida Politics — Centerplate has been the Orange County Convention Center's exclusive food-service provider for a decade and based on its performance, the Orange County Commission voted in favor of keeping the company around for another decade-plus. It certainly didn't hurt Centerplate's chances to have GrayRobinson's Chris Carmody and Robert Stuart Jr. in their corner — the pair has served as the point men for Centerplate since the 2008 contract battle, which ended up getting the Connecticut-based corporation into the convention center and booting Levy restaurants out of it. Getting the win took some hard work, though the GrayRobinson duo didn't exactly have to make that hard of a sell to the Commission. The food-service provider has been an impeccable steward over the past decade, producing stellar results not only for the convention center, but for theirs and the county's bottom line. And those returns exceeded the county's projections by a country mile.
"Citrus forecast sees small decrease" via the News Service of Florida — A federal forecast of Florida's citrus crop dipped slightly from October to November, according to numbers released Thursday. The U.S. Department of Agriculture projected the state's growers would fill 84.6 million 90-pound boxes — a standard measurement — over the next eight months, nearly 3 percent less than forecast in October. Mark Hudson, a state statistician for the department, said the estimate dropped, in part, because citrus grown this year on average has been smaller than in past years. The current projection has the state filling 77 million boxes of oranges, 6.4 million boxes of grapefruit and 1.2 million boxes of tangerines and tangelos.
Surterra cuts ribbon on new Palm Bay Wellness Center — The medical cannabis provider held a grand opening this week of its newest Palm Bay Wellness Center, its 13th such facility in the state. "This is our lucky number thirteenth," shared Kim Hawkes, Senior Manager, Government & Public Relations at Surterra Wellness. "We are so excited to provide care for the Space Coast and are happy to call Palm Bay home." The new Wellness Center is at 6295 Minton Road NE, Palm Bay.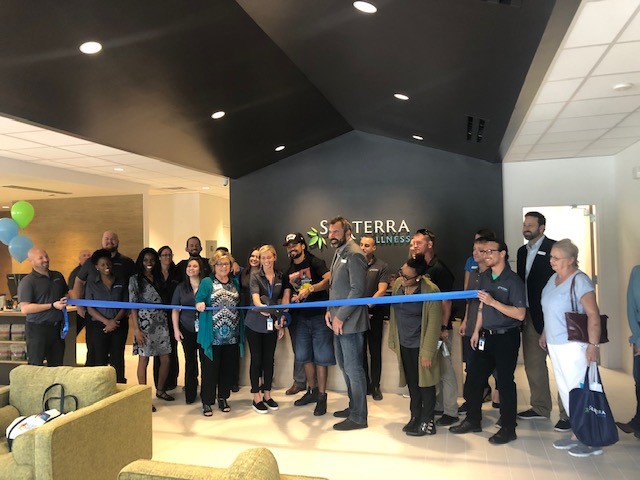 Personnel note: Sadaf Knight, Holly Bullard to lead Florida Policy Institute — The institute's Board of Directors announced that Knight was chosen to lead the organization as a chief executive officer. The board also announced Bullard was selected as chief strategy and operations officer. Knight has over 10 years of experience in public policy research, advocacy and nonprofit management, previously serving as vice president of policy and research at Carolina Small Business Development Fund. Bullard previously served as senior director of Financial Stability Initiatives at United Way Suncoast, where she oversaw the planning and implementation of financial stability programs, strategies and collaboratives in the Tampa Bay and Sarasota/Manatee areas. "There were many exceptional candidates, but Sadaf and Holly stood out," Board Chair Mireya Eavey said.
Personnel note: David Straz names Jarrod Holbrook as communications director — Straz, a candidate for Tampa Mayor, tapped Holbrook to lead comms for his campaign on Thursday. "I am delighted to add a professional of the caliber of Jarrod Holbrook to our team," Straz said. "Jarrod has dedicated his career to holding those in positions of power accountable as an investigative reporter. He will help me communicate my specific plans for Tampa's future." Holbrook is an award-winning journalist, in television news since 1999, most recently in Tampa. He also served in the U.S. Marine Corps. "My passion is to create positive change in the communities I care about, and I believe working for David Straz in his mayoral campaign will allow me to continue that mission," he said.
— D.C. MATTERS —
"Tampa Bay rallies held to protect Robert Mueller's Russia probe" via Josh Solomon of the Tampa Bay Times — Trump fired Attorney General Jeff Sessions on Wednesday. Last year Sessions recused himself from overseeing the Robert Mueller probe, which has been a constant source of anger from the president. The president then appointed Sessions' chief of staff, Matt Whitaker, to run the Justice Department on an interim basis. Whitaker has made comments skeptical of the Mueller probe. Critics fear he will move to limit the investigation or attempt to end it altogether. That fear sparked rallies across the country in support of Mueller, including in downtown St. Petersburg. Several hundred people gathered in South Straub Park. It was an older crowd, and many held signs deriding Trump or supporting Mueller. "Donald Trump, you will not keep us from knowing the truth, whatever the truth is," said rally organizer Andrea Hildebran Smith of the activist group Floridians Against Corruption and Treason. "We are a democracy; we are all equal under the law."

— OPINIONS —
"Preserve diversity on the Florida Supreme Court" via the Tampa Bay Times editorial board — Interviews conclude Friday for the 59 candidates who want a seat on the Florida Supreme Court, which will decide issues critical to all Floridians for decades. With the court's two female justices and one African-American justice set to retire, the panel screening the candidates should commit to maintaining diversity on the state's highest court. Florida is becoming a younger, more colorful place all the time, and the state Supreme Court should reflect that diversity. The three upcoming vacancies on the Florida Supreme Court will be filled by judges who could sit on the court for a generation, deciding cases with a far-reaching impact on issues including privacy, criminal justice, education equity and women's health. To be frank, they should not be decided by seven white men but by a panel of justices who represent and reflect all Floridians.
— WEEKEND TV —
Facing South Florida with Jim DeFede on CBS 4 in Miami: The Sunday show provides viewers with an in-depth look at politics in South Florida, along with other issues affecting the region.
Florida This Week on Tampa Bay's WEDU: Moderator Rob Lorei hosts a roundtable with state Sen. Darryl Rouson, USF Tampa Emeritus professor of Government and International Affairs Dr. Susan McManus; political consultant Adam Goodman; and Tampa Bay Times political editor Adam Smith.
In Focus with Allison Walker-Torres on Bay News 9: This week's show will discuss mental health treatments and available options for veterans. Joining Walker-Torres are Florida state Sens. David Simmons and Victor Torres; and Gregg Laskoski of K9 Partners for Patriots Inc.
Political Connections on CF 13 in Orlando and Bay News 9 in Tampa/St. Pete: A review of Tuesday night's 2018 General Election that saw several races decided by razor-thin margins, the latest on the results and where things stand now.
The Usual Suspects on WCTV-Tallahassee/Thomasville (CBS) and WJHG-Panama City (NBC): Host Gary Yordon and Steve Vancore will speak with Dara Kam, political reporter for the News Service of Florida.
This Week in Jacksonville with Kent Justice on Channel 4 WJXT: Justice will speak with former City of Jacksonville Chief of Staff Chris Hand, Republican political strategist Bert Ralston and the leadership of Kids Hope Alliance Jacksonville leadership: CEO Joseph Peppers; COO Mary Tobin; and Kevin Gay, KHA board chair.
This Week in South Florida on WPLG-Local10 News (ABC): Co-hosts Michael Putney and Glenna Milberg will discuss this week's midterm elections.
— ALOE —
Lauren Book named Glamour magazine Women of the Year as a 'Hero Among Us' — For her efforts to increase education and awareness of child sexual abuse prevention throughout the country and the world, state Sen. Book will be honored at the Glamour magazine annual Women of the Year Summit and Awards Ceremony in New York City. On Monday the plantation Democrat will receive the L'Oreal Paris/Glamour "Heroes Among Us" Award, at the Women of the Year Awards ceremony. This award honors those who have showcased resilience and perseverance, found beauty in their cause and selflessly gave their time to empower others. The day before the award, book take part in a Glamour Women of the Year Summit onstage panel discussion focusing on resilience and perseverance. The panel will feature fellow former L'Oreal Paris Woman of Worth honoree and human trafficking survivor Lisa Williams, moderated by a Glamour editor. In December 2013, Book received the L'Oreal National Woman of Worth for her advocacy work on childhood sexual abuse.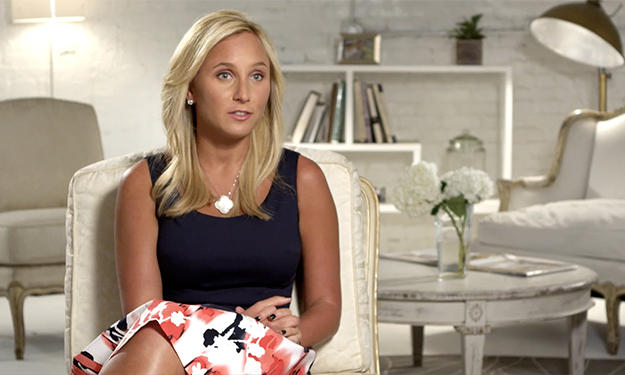 "Disney's Bob Iger calls Star Wars 'the biggest lands that we've ever built'" via Gabrielle Russon of the Orlando Sentinel — "We think they are going to have a major impact," Iger said during an earnings call after The Walt Disney Co. posted a strong fourth quarter that beat Wall Street expectations. Spurring the exchange, an analyst had asked Iger if he thought Star Wars: Galaxy's Edge will be "bigger than Pandora? Is it as big as Cars Land?" "These are the biggest lands that we've ever built in both cases — not only are they big in size and scale, they are huge in ambition," Iger said. Star Wars' popularity in Disneyland could pose "some interesting challenges on our hands to manage that demand, but that's a good problem to have," said Iger, calling Star Wars "clearly the biggest thing we've ever done at Disneyland since it opened in 1955."
"'Hamilton' in Puerto Rico: How to get tickets to Lin-Manuel Miranda's return" via Todd Stewart of the Orlando Sentinel — Tickets to the shows, from Jan. 8 to Jan. 27, 2019, go on sale at 8 a.m. EST on Saturday at www.ticketpop.com (and in-person at the University of Puerto Rico's Rio Piedras Campus). Miranda, the son of Puerto Rican parents, has said all profits from the performances will go to The Flamboyan Arts Fund, an initiative working to revive and grow arts and culture as the island continues to rebuild post-Hurricane Maria.
Happy birthday to state Sen. Dana Young. For your birthday, we'd love to give you a bouquet of provisional ballots.