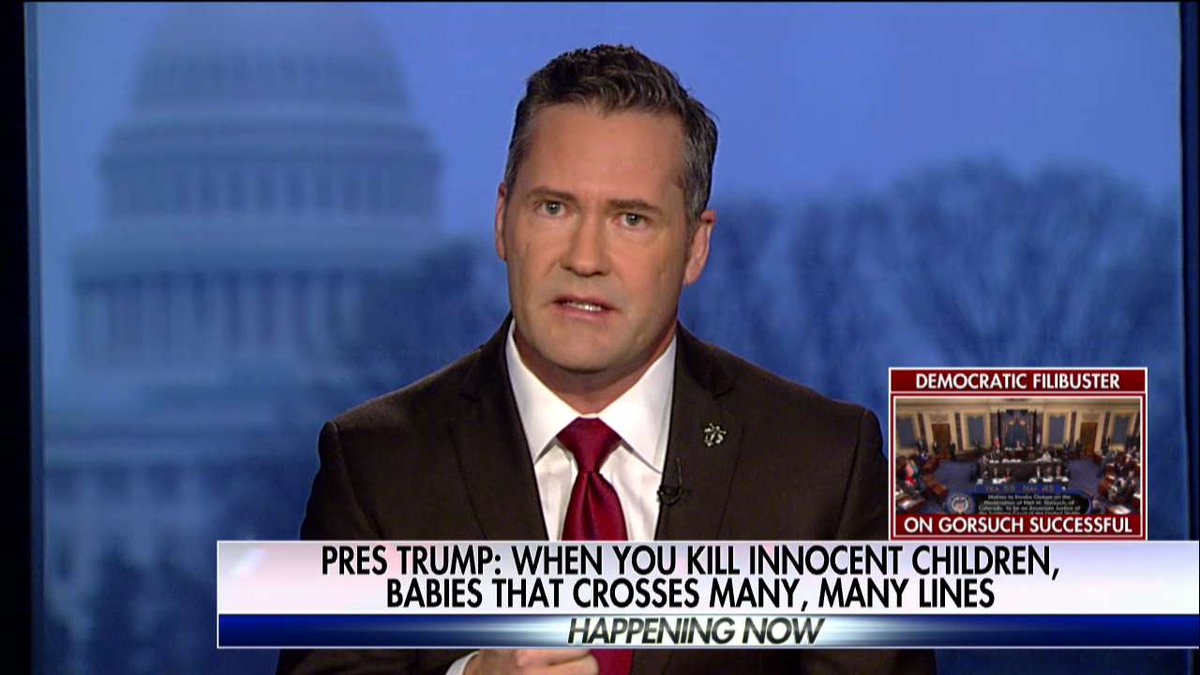 Florida elections saw in many respects a blue wave, as witnessed by three of the five state-level races on the ballot triggering recounts.
However, that 50/50 tendency didn't extend to every contested race. Exhibit A in that regard: Florida's 6th Congressional District, the former fiefdom of Governor-elect (?) Ron DeSantis.
Republican Mike Waltz, a Trump-endorsed former Green Beret and counterterrorism adviser to then-Vice President Dick Cheney, defeated Democrat Nancy Soderberg, a Clinton-era Ambassador to the United Nations.
https://twitter.com/realDonaldTrump/status/1059896399595225089
Despite Soderberg spending over $3 million directly and having even more than that come in from Michael Bloomberg and other national Democrats, despite all of the talk of a blue wave, Soderberg wasn't able to close the deal. She went down 56 percent to 44 percent, losing in all four counties in the district.
And her campaign didn't seem to see it coming.
Soderberg ran as a moderate Democrat in a district that the previous Democratic candidate and Presidential candidate Hillary Clinton each lost by 15+ points in 2016.
Bloomberg's Independence USA PAC spent $3 million of its own. Fundraising was definitely a prerequisite in this Daytona-centered district, which abuts the Jacksonville media market to the north and the Orlando market to the west.
Despite those expenditures and endorsements that included former President Barack Obama and former Vice-President Joe Biden, Soderberg was a tough sell.
Those familiar with the thinking of the Waltz campaign note that during the general election, Soderberg began to message heavily on insurance coverage for people with pre-existing conditions.
While that issue did poll well with Democrats, for Soderberg the issue represented a pivot from the foreign policy expertise that was her brand. In addition, Soderberg's advertising featured a woman who was demographically similar to her; a potential missed opportunity to message beyond her base.
A narrative persisted, driven by favorable public polls, that the race could be a margin of error race despite the +5 party registration edge (43 – 38) for the GOP, and President Donald Trump, a Waltz endorser, winning by 17 points in 2016.
The polls didn't match the campaign's internals, which tracked with a 10-point race.
A couple of the polls were conducted before Waltz went on television. And they reflected a much softer primary challenge for Soderberg than Waltz, who went against another deep-pocketed self-financer and a former local Mayor and state Representative.
When Waltz did go on television, he had already established an image people wanted to buy into. A war hero and a pragmatist who had been campaigning in the district for a year, the grassroots bought in.
While Micah Ketchel and Tim Baker of Data Targeting did their parts, worth mentioning is the rising star campaign manager Hunter Wilkins, who spearheaded an "army of Waltz warriors" that knocked on 200,000 doors and made about the same number of phone calls.
Just as Waltz was campaigning, so too was his team. And even after a fractious Republican primary, Waltz's dispatched opponents, John Ward and Fred Costello, campaigned for him in the end.