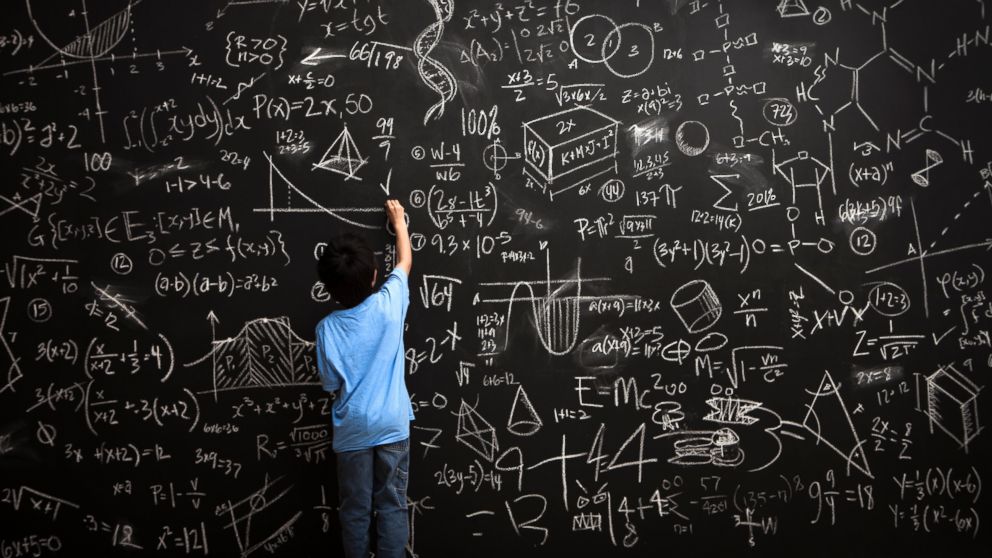 Financially, Florida is equipped to weather the financial losses incurred by Hurricane Michael.
That's according to Chief Financial Officer Jimmy Patronis, who this week cited a recent analysis of the state's financial resiliency from credit reporting agency Moody's Investment Service.
"The news from Moody's Investors Service that Florida will not only weather Hurricane Michael, but our response and resiliency is viewed as a credit positive, is the news that the impacted communities and our state need to hear at this time," Patronis said.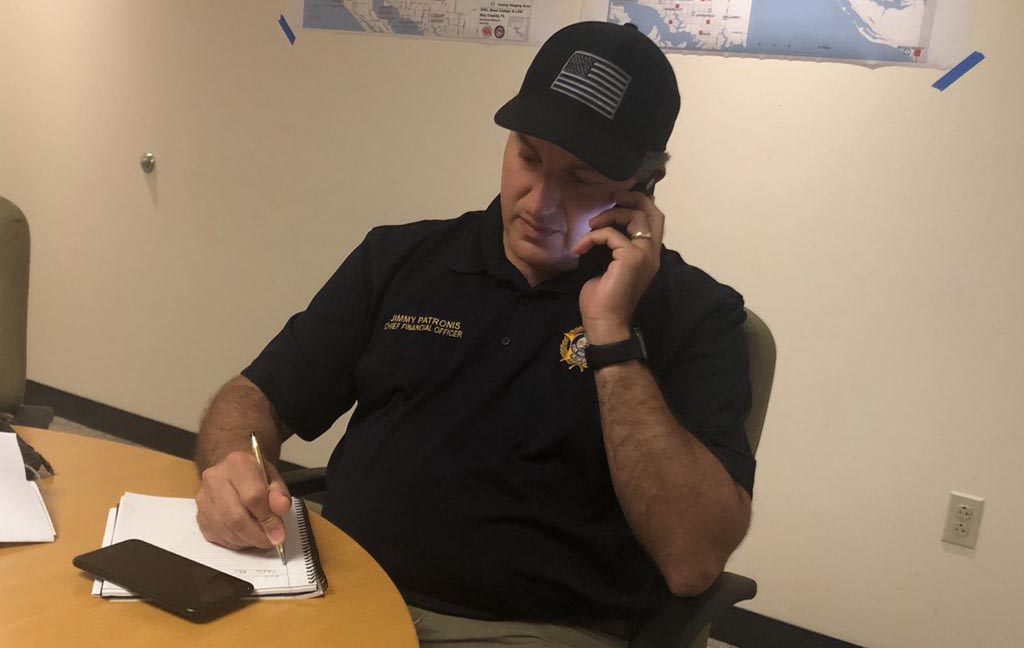 Indeed, Moody's concluded the estimated $702 million cost of Hurricane Michael would be reimbursed by the feds, "a credit positive," per Moody's.
While that estimate is likely to increase as the need for individual assistance and transitional support assistance unfolds, "the state maintains ample reserves to manage unanticipated budget needs, including storm-related expenditures."
Those same reserves were a driving factor behind Florida's bump to a AAA credit rating — the best achievable — in June.
At the local level, a similar narrative of financial resiliency is applicable. Per Moody's, "local governments in Florida are in a healthy financial position, despite two hurricanes in the past two years, partly because of federal financial assistance and strong local reserves."
"Our solid fiscal health has put us in a good position to not only recover but come back stronger than ever," Patronis said.
Coming up, the usual assortment of tidbits, leftovers and not-ready-for-prime-time moments by Danny McAuliffe, Drew Wilson, Jim Rosica and Peter Schorsch.
But first, the "Takeaway 5" — the Top 5 stories from the week that was:
Take 5
Bondi approves marijuana-based drug — Attorney General Pam Bondi this week issued an emergency rule allowing a new drug for child epilepsy patients that contains CBD, a 'non-euphoric' chemical from cannabis. According to Bondi, as many as 4,000 Floridians, many of whom are children, could use the drug, known as Epidiolex. A delay or disruption to the rule could "result in serious bodily harm to seriously ill Floridians." According to the filing, Bondi intends to follow up with the 2019 Legislature to memorialize the rule through legislation. The term-limited Attorney General has used her authority "to schedule 133 chemical compounds commonly used in deadly synthetic drugs," according to Bondi's spokesman Whitney Ray. But, this week's news marked the "the first time she has used her authority to de-schedule a drug."
Scott asks Supreme Court to reconsider nominee ruling — Lawyers for Gov. Rick Scott this week petitioned the state Supreme Court, arguing justices may have "misapprehended" Scott's arguments in the legal fight over who has the authority to fill three upcoming high court vacancies. Justices earlier this month ruled that the next Governor will have the authority to appoint the three new justices. But this week, lawyers for Scott said that ruling the focused on the "scope of the gubernatorial appointment power." This time, Scott's lawyers are making an argument about the nomination process. The ruling that determined the next Governor can appoint the new justices also ruled that the nominating process "begins to run only when the governor with the authority to appoint has taken office," as reported by the News Service of Florida.
Supreme Court rules in car-weapon case — Florida Supreme Court justices in a 6-1 decision this week upheld a lower court's classification of a car as a "weapon" in a manslaughter case. Adam Shepard, reports the News Service of Florida, fatally struck Spencer Schott with a car in January 2011. Once convicted, Shepard received a harsher sentence because the car was reclassified as a "weapon." The high court affirmed the reclassification this week: "Here, the plain and ordinary meaning of the word 'weapon' includes not only those objects designed with the purpose of injuring or killing another, such as guns, clubs or swords, but also any object used with the intent to cause harm," Justice Jorge Labarga wrote in an opinion joined by Chief Justice Charles Canady and Justices R. Fred Lewis, Peggy Quince, Ricky Polston and Alan Lawson. "This is evident in dictionary definitions, which consistently define 'weapon' to include objects used as weapons, even if they were not designed for that purpose."
Former Speakers kick-start Michael relief effort — Former Republican Florida House Speakers Will Weatherford and Allan Bense this week launched the 850 REBUILD Initiative, challenging other entities and people to "donate, volunteer, visit and invest" in the Big Bend and Panhandle areas hit hardest by Hurricane Michael, which swept through North Florida Oct. 10. Kicking off the effort is a $25,000 donation from Bense, who presided over the Florida House from 2004-06. By enlisting help from several nonprofit organizations, along with public-private agencies VISIT Florida and Volunteer Florida, the coalition hopes to accomplish its multipronged goal. "This effort, REBUILD 850, is about making sure the Panhandle is not forgotten," said Weatherford. Complementing REBUILD 850 is news last week that VISIT Florida, the state's tourism-marketing agency, intends to spend $5.1 million on an advertising effort in support of tourism in the affected region.
Early voting ballots mount — More than 2 million Floridians already have voted ahead of the Nov. 6 midterm election. Republicans cast — via by mail or early voting — nearly 920,000 ballots by Friday morning. Just more than 880,000 ballots returned through the same period came from registered Democrats. The remaining 200,000 ballots came from nonparty affiliated voters. Remaining vote-by-mail ballots requested by Republicans total nearly 380,000. Democrats have yet to return nearly 500,000 vote-by-mail ballots requested. In the Aug. 28 primary election, approximately 4 million Floridians cast ballots by mail or at early polling locations. Early voting locations are required to stay open through Saturday. In eight counties in the North Florida region hit hardest by Hurricane Michael, early voting locations have the option to stay open through Election Day.
Scott invests in final phase of Everglades highway lift
The Tamiami Trail, the portion of US 41 pavement that connects Tampa to Miami, could soon see ramped up efforts to lift a portion of the road over the Everglades.
Gov. Rick Scott this week directed the state Department of Transportation to pour $3.5 million into the final phase of the highway project, which seeks to raise portions of the Tamiami Trail to allow more water to flow south through the Everglades.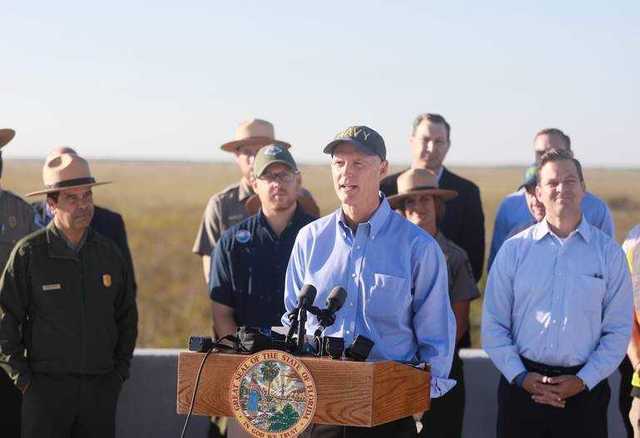 Scott, who's running for the U.S. Senate, faulted the federal government for remaining "$1 billion behind in its commitments."
"With today's announcement, we are proving once again that when Congress fails and stalls, Florida acts," Scott said. "During my time as Governor, we have worked relentlessly to protect and restore the Everglades, and I am proud to direct even more funding today to help complete the Tamiami Trail project which raises nearly 6 miles of this important road allowing billions of gallons of water to flow south."
The Governor also is directing the state Department of Environmental Protection to request an additional $40 million to help complete the project.
Job Growth Grant Fund dishes out $28M
Eight more job-growth projects will soon be underway with monetary support from the Florida Job Growth Grant Fund.
Gov. Rick Scott approved $28.6 million in grants this week, noting the funded projects are expected to improve public infrastructure and enhance workforce training in the Sunshine State.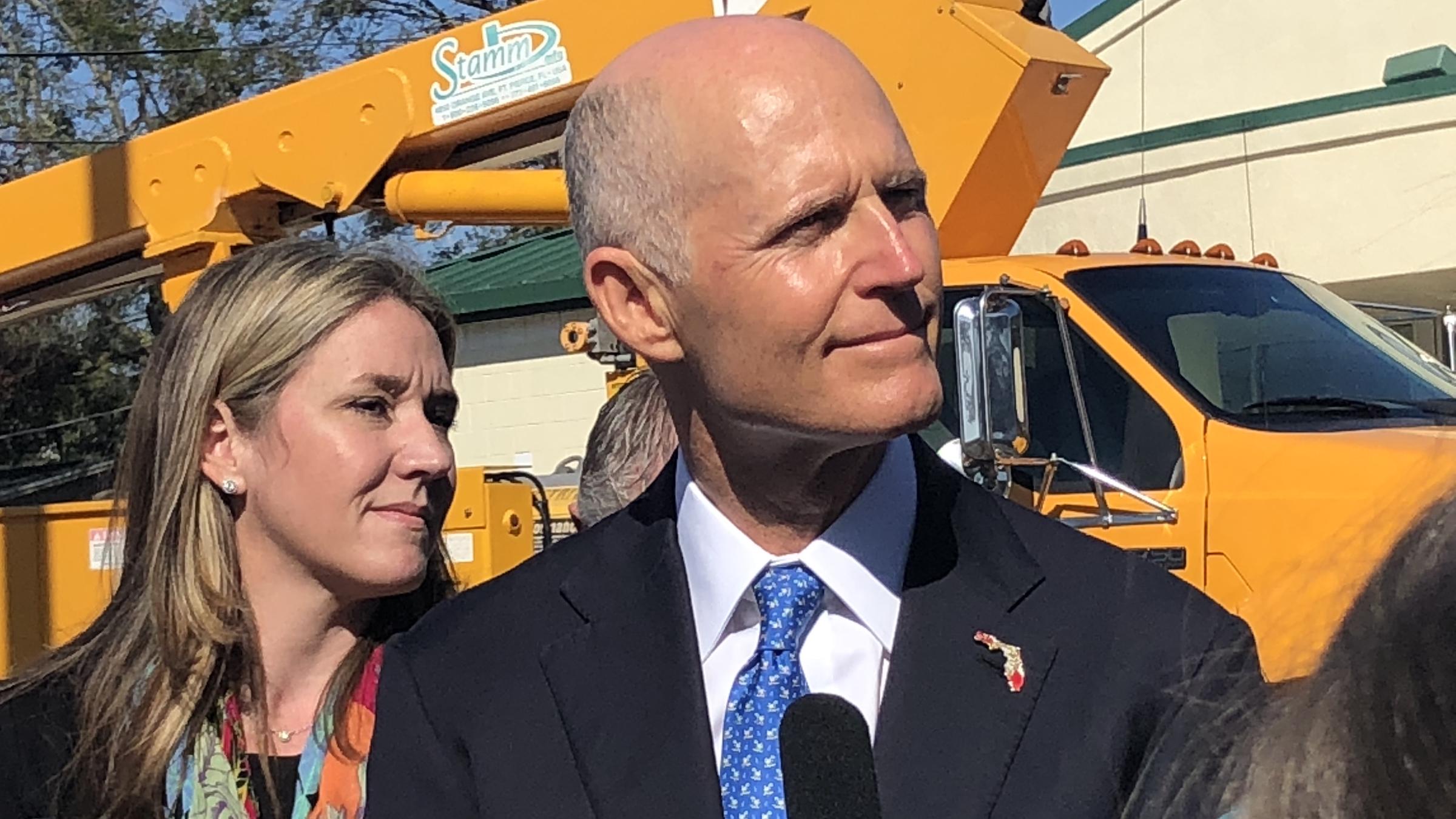 "The Florida Job Growth Grant Fund supports job growth through projects that allow communities to meet the changing infrastructure and workforce needs for their regions, encouraging business to invest and expand in Florida, which means more opportunities for Florida families," Scott said.
With the latest batch of awards, more than $113 million in funding has been doled out to 41 communities across the state since the Florida Job Growth Grant Fund was established. More than $39 million has been awarded to 15 rural communities.
The grant fund, overseen by Scott and the Department of Economic Opportunity, has since July received more than 90 proposals requesting more than $531 million in funding. A list of the latest funded projects can be found here.
Instagram of the Week
November is 'Family Engagement in Education Month'
Florida Education Commissioner Pam Stewart is highlighting the need for schools and families to coordinate in support of children during November.
Dubbed "Family Engagement in Education Month," the awareness initiative seeks to convey to communities the "crucial role of parents and families" play in a child's education.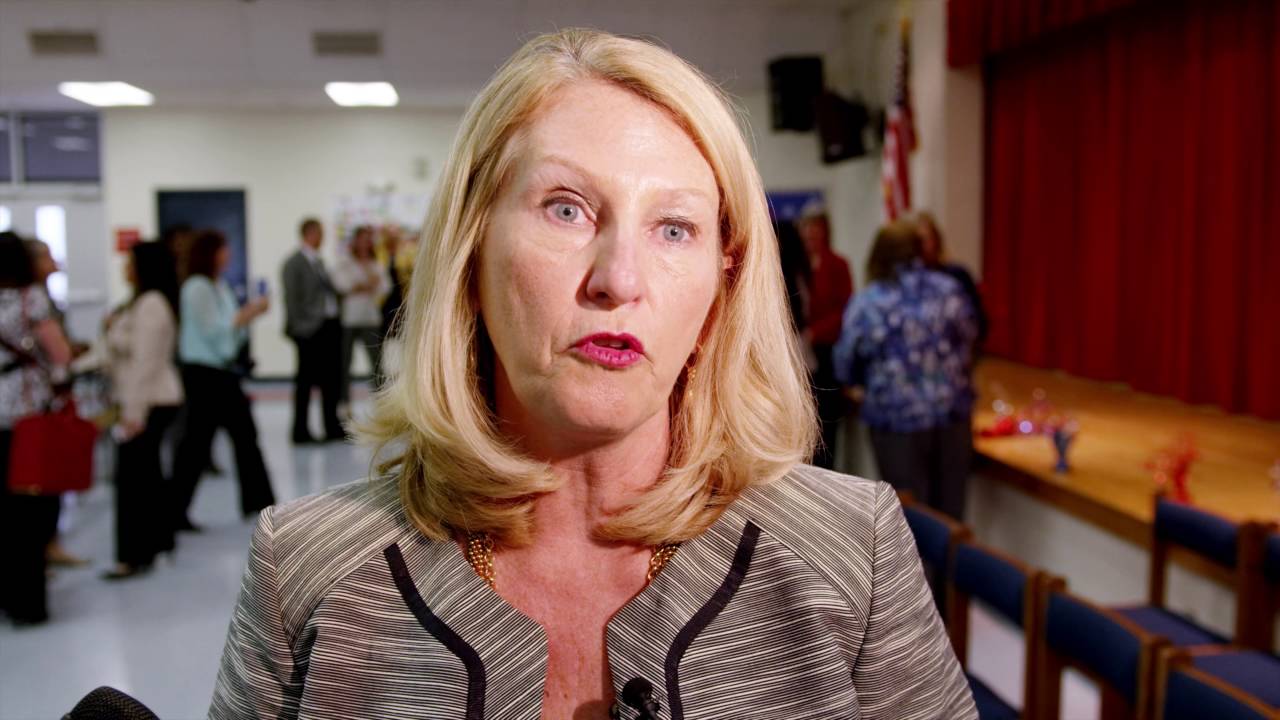 "We know that when parents and families are involved in a child's education, the result is higher student achievement and more students prepared for future success," said Commissioner Stewart. "I encourage all Florida families to get involved throughout the school year, stay informed and continue to make their child's education a top priority."
According to the education department, a multitude of positive results is more likely to occur when a parent gets involved in a student's success. Among them: higher grades, test scores and graduation rates, along with increased motivation and self-esteem.
Online, the education agency has published a toolkit for parents or those looking to help spread the word.
Fundraiser seeks to restock Panhandle bookshelves
Five Florida bookstores are teaming up with the Florida Department of Education and Florida Education Foundation to fund grants that will help schools impacted by Hurricane Michael restock their libraries.
On Saturday and Sunday, the booksellers participating in the "Re-book Re-build" program will dedicate a portion of sale proceeds to the grants. The stores include Bayou Books in Niceville, Books & Books in Coral Gables, MacIntosh Books in Sanibel Island, Tallahassee's Midtown Reader, and Story & Song in Fernandina Beach.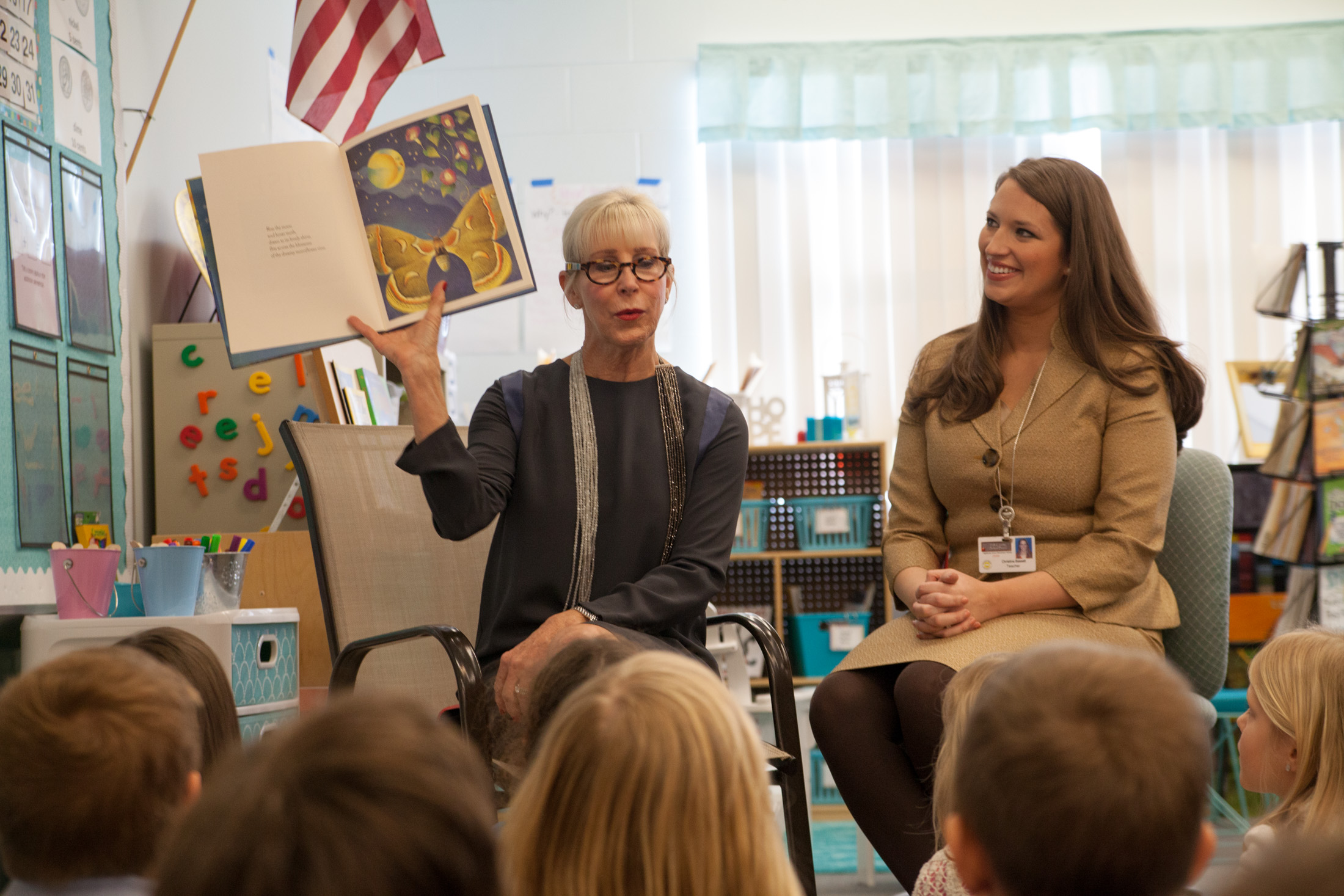 The resulting grants are expected to help districts and educators in the Big Bend and Panhandle regions purchase books. Those unable to visit one of the stores can give a tax-deductible donation to the Florida Education Foundation.
Commending the effort is First Lady Ann Scott, who spent her eight years at the Governor's Mansion in part by promoting child literacy.
"Reading has always been important to our family, and I truly believe that a strong foundation of literacy is important for students to achieve their dreams and career goals," Scott said. "The Re-book to Re-build program is a wonderful opportunity to help impacted schools receive the resources necessary for students to succeed."
Detzner delivers E-Day update
The 2018 election is three days away and to help Floridians prep for polls, Secretary of State Ken Detzner sent out a "readiness update" with some last-minute info for those yet to cast their ballots.
"I encourage all Florida voters to get to the polls and exercise their right to vote," Detzner said. "This year's ballot is long and includes many constitutional amendments, so it is critically important that voters review their sample ballot ahead of time.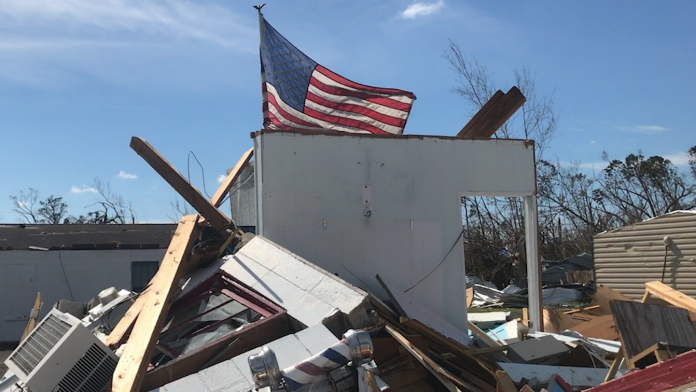 "Voters can even fill out their sample ballot and bring it with them into the polling place to make casting their official ballot quick and easy. I also encourage eligible voters to take advantage of early voting in their county to avoid the potential for long lines on Election Day."
The window has closed for requesting a mail ballot, but the door hasn't shut on early voting yet. Detzner's refresher: EV will be available in all counties through this evening, and a handful of counties — Bradford, Broward, Charlotte, Duval, Hillsborough, Leon, Miami-Dade, Orange, Osceola, Palm Beach, Pinellas, Polk, Seminole, St. Lucie, Suwannee and Volusia — will keep the doors open Sunday as well.
Those in the counties hardest hit by Hurricane Michael — Bay, Calhoun, Franklin, Gadsden, Gulf and Jackson — will be able to vote early on both Sunday and Monday thanks to an executive order issued by Gov. Scott last month.
Child safety group grades legislative candidates
It's almost universal for interest groups to grade state lawmakers based on their actions during each legislative session.
But Stop Child Predators, a national child safety advocacy group and nonprofit organization that has spent the last 13 years combating the sexual exploitation of children, is assessing candidates even before they get to the Legislature.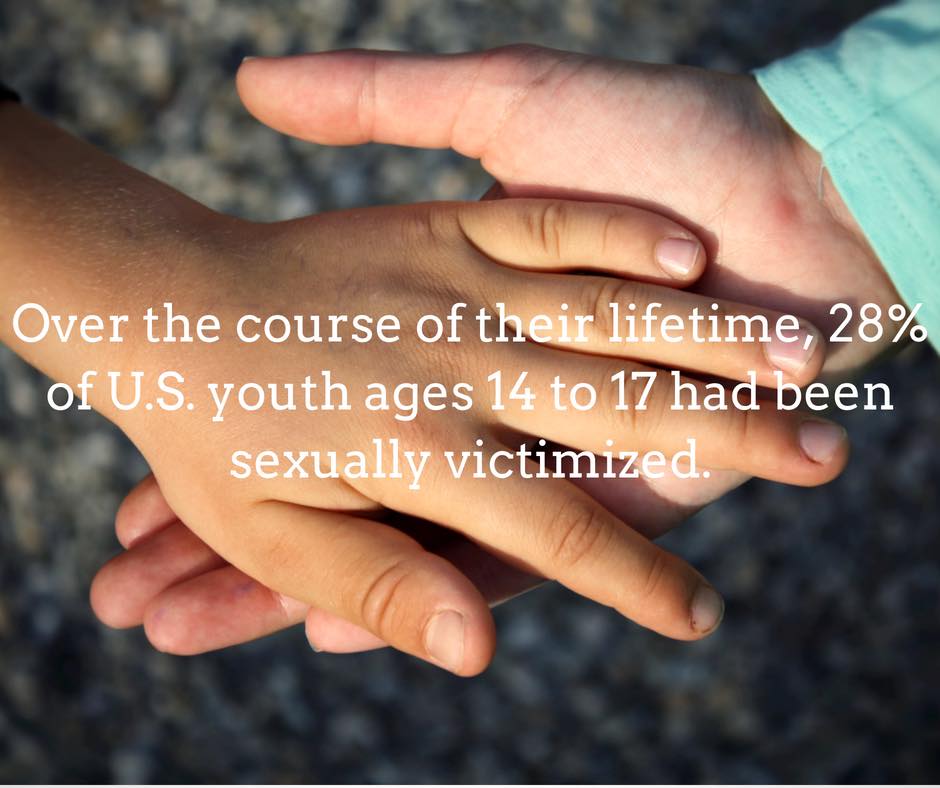 A newly released report card from the group grades more than 30 candidates from both major political parties running for the state House and Senate.
For the most part, candidates did well. Those who took the survey were asked "for their position on topics such as the civil statute of limitations for sexually abusing children, Jessica's Law and legislation to regulate short-term rentals, which have made tools like sex offender lists obsolete by replacing neighbors with a revolving door of strangers with no way of knowing who is renting the home next door," according to Stop Child Predators.
"It is encouraging to see our candidates advocate for legislation to improve the safety of our communities," said Stacie Rumenap, president of the organization. "Our top priority must be to protect our precious children, and these candidates have clearly made child safety a major legislative priority."
Regulators consider repair help program
State regulators have scheduled an emergency meeting to consider a proposal by Florida Public Utilities Co. that could help Hurricane Michael victims finance electrical repairs to their homes.
The Public Service Commission scheduled the meeting for 1 p.m. Monday in Tallahassee.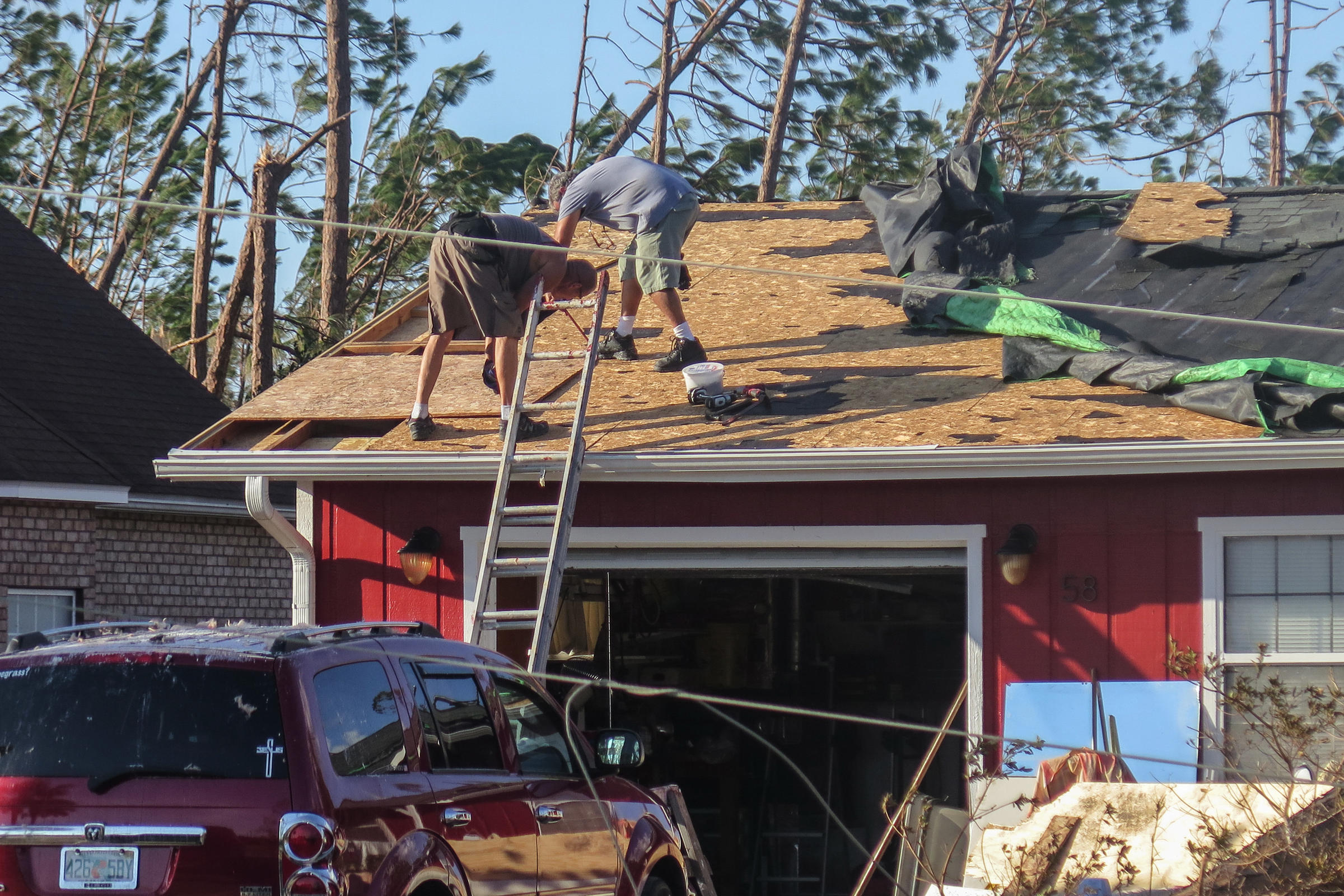 The utility would pay upfront costs for electrical repairs to homes and then recoup the money from the customers over the following year. The program would be optional and would finance repairs up to $1,500.
Hurricane Michael caused major damage in Jackson, Calhoun and Liberty counties as it moved north, caused all Florida Public Utilities Co. customers in the region to have power outages.
As of Thursday, the utility said it had restored power to 97 percent of customers in the region who can have electricity but that 9 percent of homes cannot be reconnected because of damage to electrical equipment that is the responsibility of the customers.
"In an effort to assist customers faced with the prospect of having to repair customer-owned electrical equipment in order to have service restored, FPUC proposes to offer a temporary program that would allow customers the opportunity to have the repairs made as expeditiously as possible, but with payments spread out over a reasonable period of time."
— From the News Service of Florida
FSU research seeks to curb wrong-way driving
Wrong-way crashes are the least common, but the most fatal.
That's what caught the attention of Walter Boot, a cognition and perception expert at Florida State University.
Determined to reverse the fatal results of wrong-way driving, which kills nearly 350 people each year, Boot and a team funded in part by the Florida Department of Transportation set out to identify and evaluate effective countermeasures.
Boot recorded live footage of wrong-way countermeasures in use, and those recordings were then uploaded to FSU's driving simulators. The team then recruited 189 drivers to get behind the wheel of the simulators to test each countermeasure.
"We tested new technology-based, radar-triggered road alerts to determine which worked best," Boot, an associate professor at FSU's Department of Psychology, said.
"The evidence we collected suggested these detection-triggered countermeasures will be more effective than traditional wrong-way countermeasures."
Haunted by hazardous waste?
The Leon County Solid Waste Management Division is collecting haunted TVs and ghoulish light bulbs at the monthly Household Hazardous Waste & Electronics Collection. That takes place today, 9 a.m.-1 p.m., at the Public Works Operations Center, 2280 Miccosukee Road.
Businesses and other agencies must call (850) 606-1816 to make an appointment, Monday through Friday, to drop off their items at the Leon County Hazardous Waste Center, 7550 Apalachee Parkway. Some fees will apply.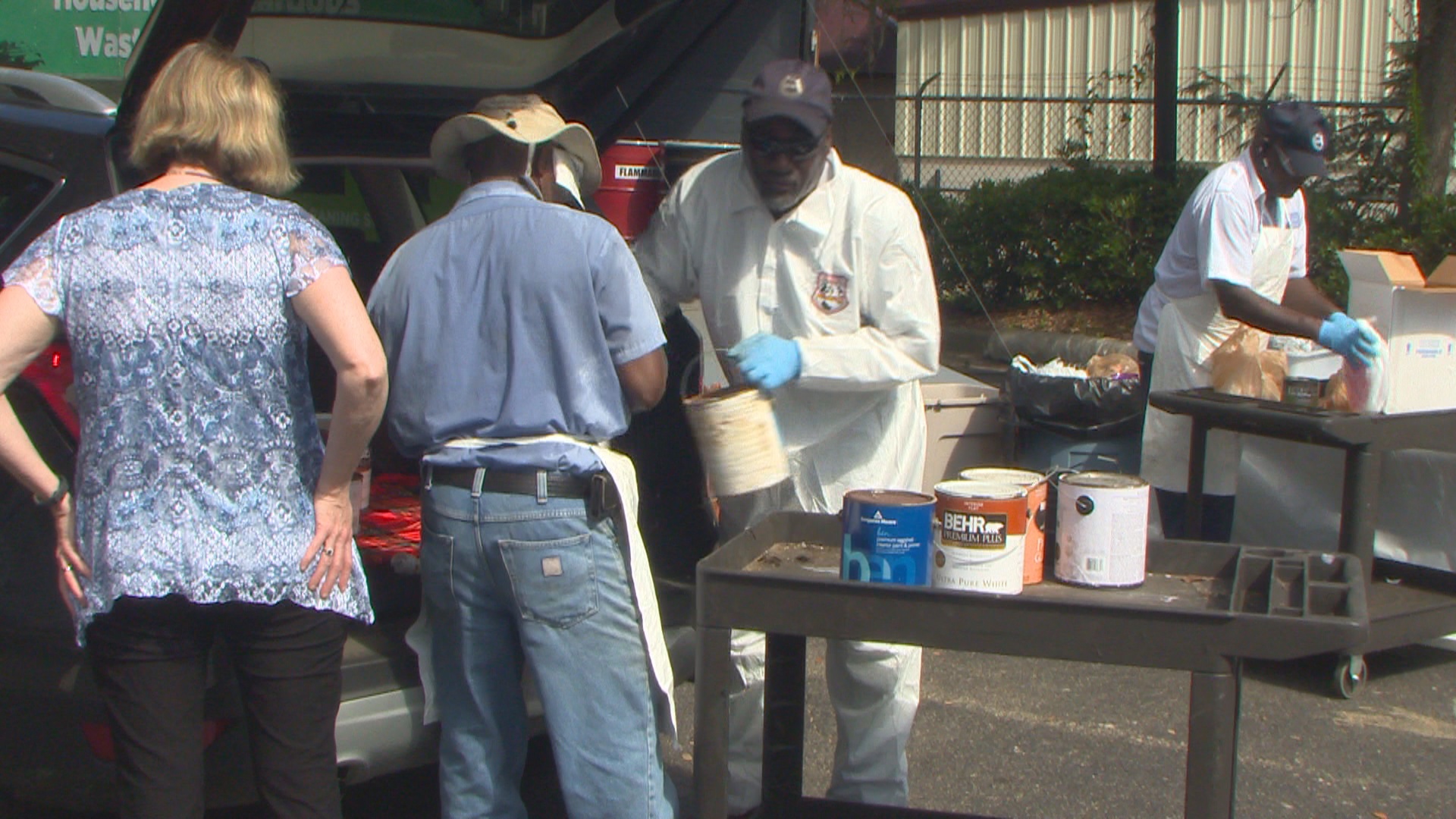 Leon County can't accept old Halloween costumes (no matter how toxic they look), residents can bring up to 50 pounds of hazardous waste, in addition to their electronics. Only one large-screen television per vehicle will be accepted. Propane tanks must weigh less than 40 pounds, and there is a limit of one tire per participant.
There is also a limit of 25 fluorescent tubes per vehicle at the collection event. Medical sharps, medicines and radioactive waste cannot be accepted. The division cannot take bulky items such as appliances (refrigerators, stoves/ovens, washing machines, dryers, etc.), furniture, yard waste, construction and demolition debris, household garbage or Styrofoam.
Due to limited space, loads over 50 pounds will be directed to the Leon County Hazardous Waste Center, 7550 Apalachee Parkway. Additionally, residents can visit the Leon County Hazardous Waste Center during normal business hours — Monday through Saturday, from 8 a.m. to 5 p.m.
For more information, call the Leon County Hazardous Waste Center at (850) 606-1803 or visit LeonCountyFL.gov/HHW/Collection for the complete collection schedule and safe packing guide.
Dat's a lot of debris
How about 20,000 dump trucks' worth?
That's the amount of debris in Tallahassee caused by Hurricane Michael, which tore through north Florida last month, delivering a glancing but still strong blow to the capital region.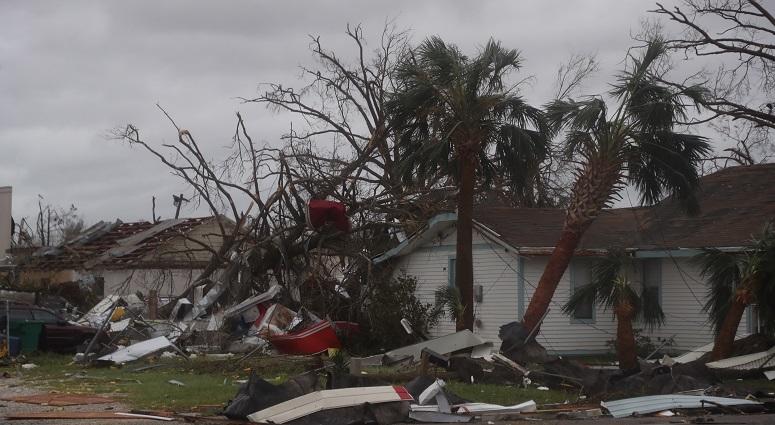 City Commissioner Scott Maddox posted on Facebook this week that city workers have so far "collected 240,000 cubic yards of debris, … surpass(ing) the 202,000 cubic yards that were picked up in 2016" because of Hurricane Hermine.
Storm debris can be "vegetative" (leaves and branches), shingles and siding from homes and buildings, and anything in between.
"With more than 100 trucks in the field, crews continue to work from sunrise to sunset, seven days a week to clear the remaining debris and clean up our city," Maddox said.
City, County seek hurricane feedback
Leon County Government and the City of Tallahassee will host a "community dialogue session" to talk disaster response and recovery efforts for Hurricane Michael.
On point: Officials want to know how to meet the needs of the community best during future disasters.
At this meeting, staff will give a brief overview. Following the presentation, residents will have an opportunity to share feedback that will be used to enhance future response efforts. Representatives from emergency management agencies will also be in attendance to answer questions.
That's Thursday, Nov. 6, at 6 p.m., Trinity United Methodist Church, in downtown Tallahassee, 120 W. Park Ave.
If you can't attend, send comments to [email protected] or [email protected].
New cigar bar slated for capital
It feels like it's 1996 all over again.
Urban Tallahassee reported last month that the old Lester & Company Fine Jewelry store at 926 N. Monroe St. will become the city's newest cigar lounge.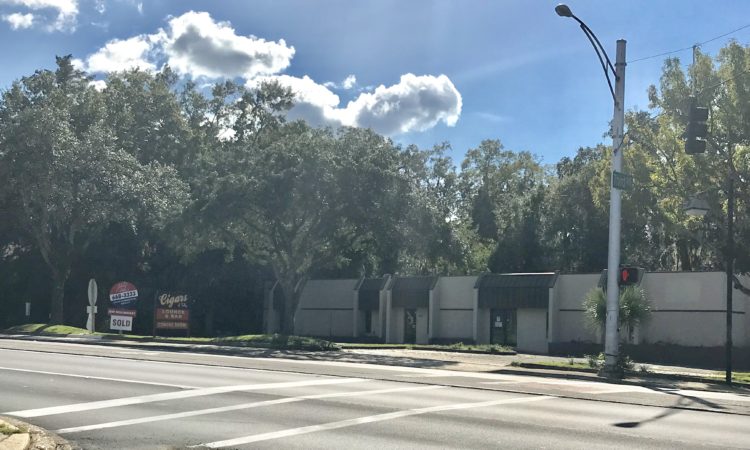 "The proposal includes renovation of 2,366 square feet of existing interior building and the addition of 1,079 square feet of outdoor patio space," the site reports.
By the looks of the "coming soon" sign out front, the bar is an offshoot of Cigars of Tally, the Market Street outpost that's been around for several years and owned by Lila Jaber and her husband, Saed.
Jaber, a former Public Service Commissioner, is now Regional Managing Shareholder for the Gunster law and lobbying firm. She confirmed the news, saying they plan to open early next year.
The development also means Fuma Cigar Social, the cigar bar next to Lucky Goat Coffee also on North Monroe, will have competition within walking distance.
Calling all animators
The Florida Animation Festival is again accepting submissions for its fourth-annual exhibit.
Held each year at Tallahassee's All Saints Cinema — formerly an operating passenger-rail Amtrak station — the festival is the only North Florida showcase to recognize and screen world-famous animation. It was launched in 2016 by The Tallahassee Film Society in partnership with The Pod Advertising to honor animation talent.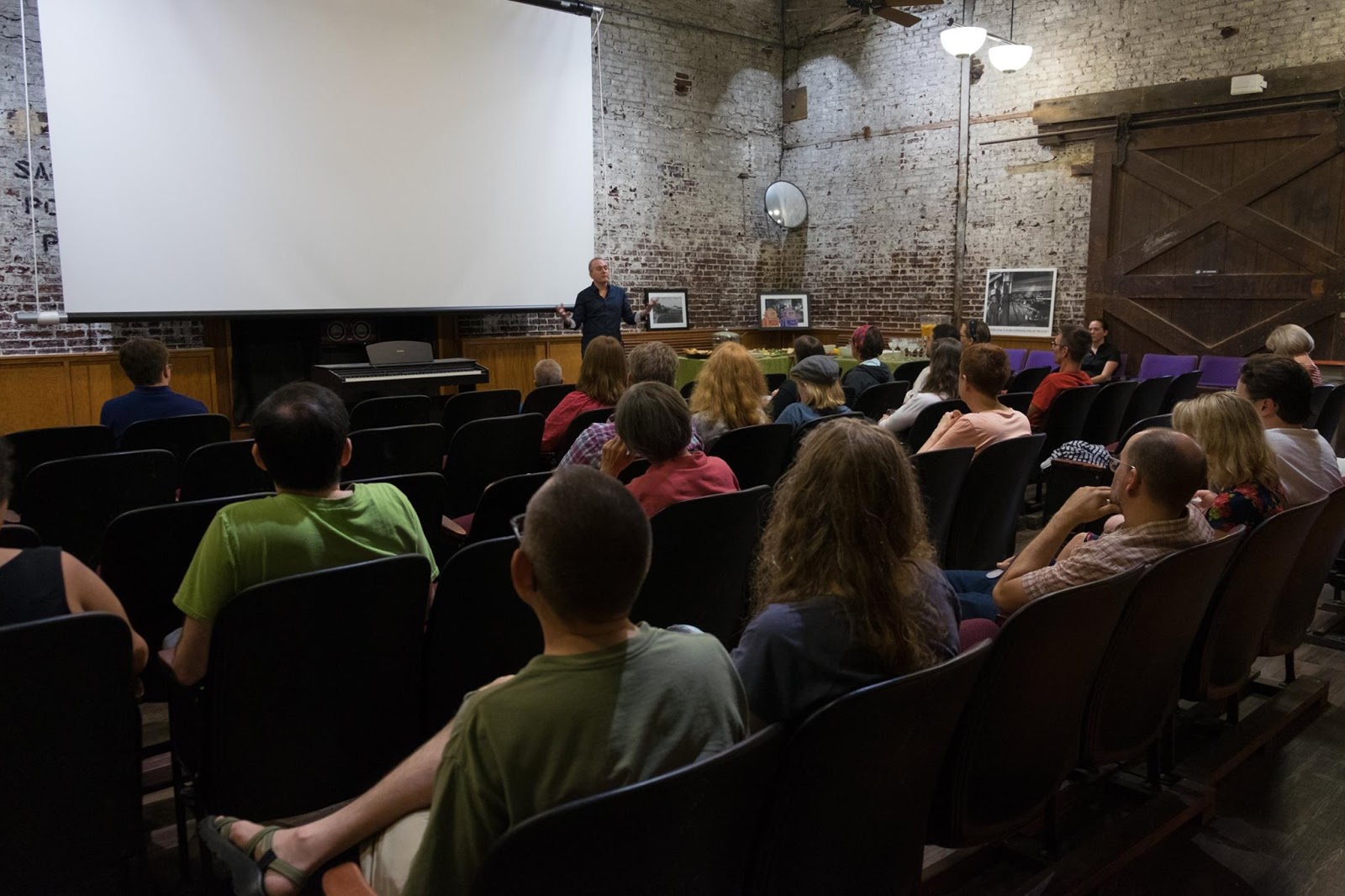 But what makes the festival unique is that it's evolved from airing existing animations to almost entirely screening submissions from artists. In its third year, 90 percent of screened content came from submissions.
Two Florida State University faculty members, Jonathan Stone and Tom Mikota, work on the Florida Animation Festival's organizing committee. Filmmakers at FSU are encouraged to submit their work.
The festival is set to take place June 13 through June 16 in 2019. Submissions can be entered here.
Beer festival will help Michael relief
The 2018 Florida Tap Invitational continues Saturday in Tallahassee, and now there's an even better reason to drink the state's craft beer there.
Organizers will donate a portion of the proceeds from ticket sales to Volunteer Florida and the Florida Disaster Fund. Volunteer Florida is the state's lead agency for volunteers and donations before, during and after disasters.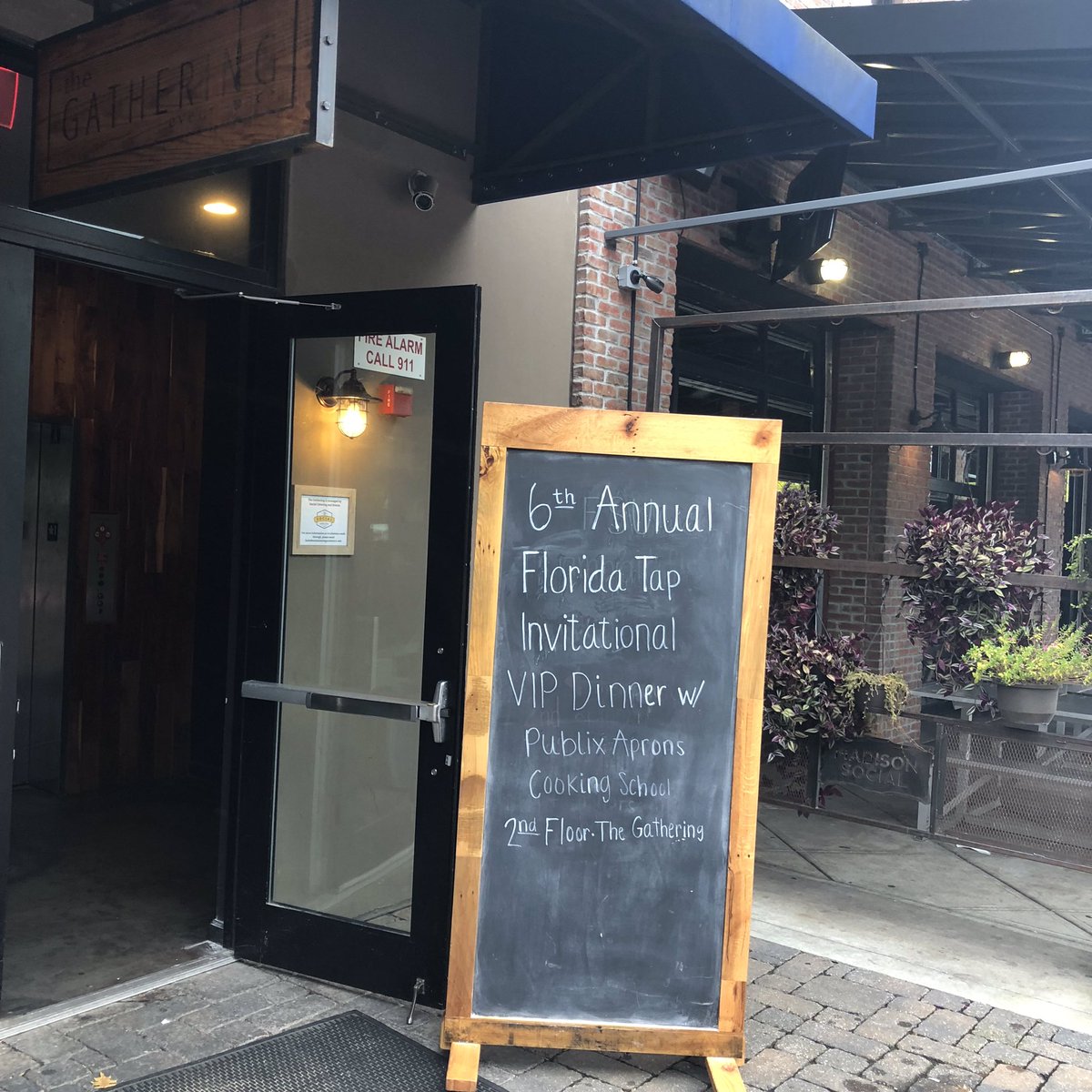 "Our neighbors in the Florida panhandle were hit hard by Hurricane Michael," a news release said. "We also will be collecting hurricane relief supplies for our neighbors in need at the festival Saturday."
The Sixth Annual Invitational is presented by Proof Brewing Company and For the Table Hospitality, and sponsored by Visit Tallahassee. The two-day event is one of North Florida's largest beer festivals. For more info, click here.
Capitol Directions