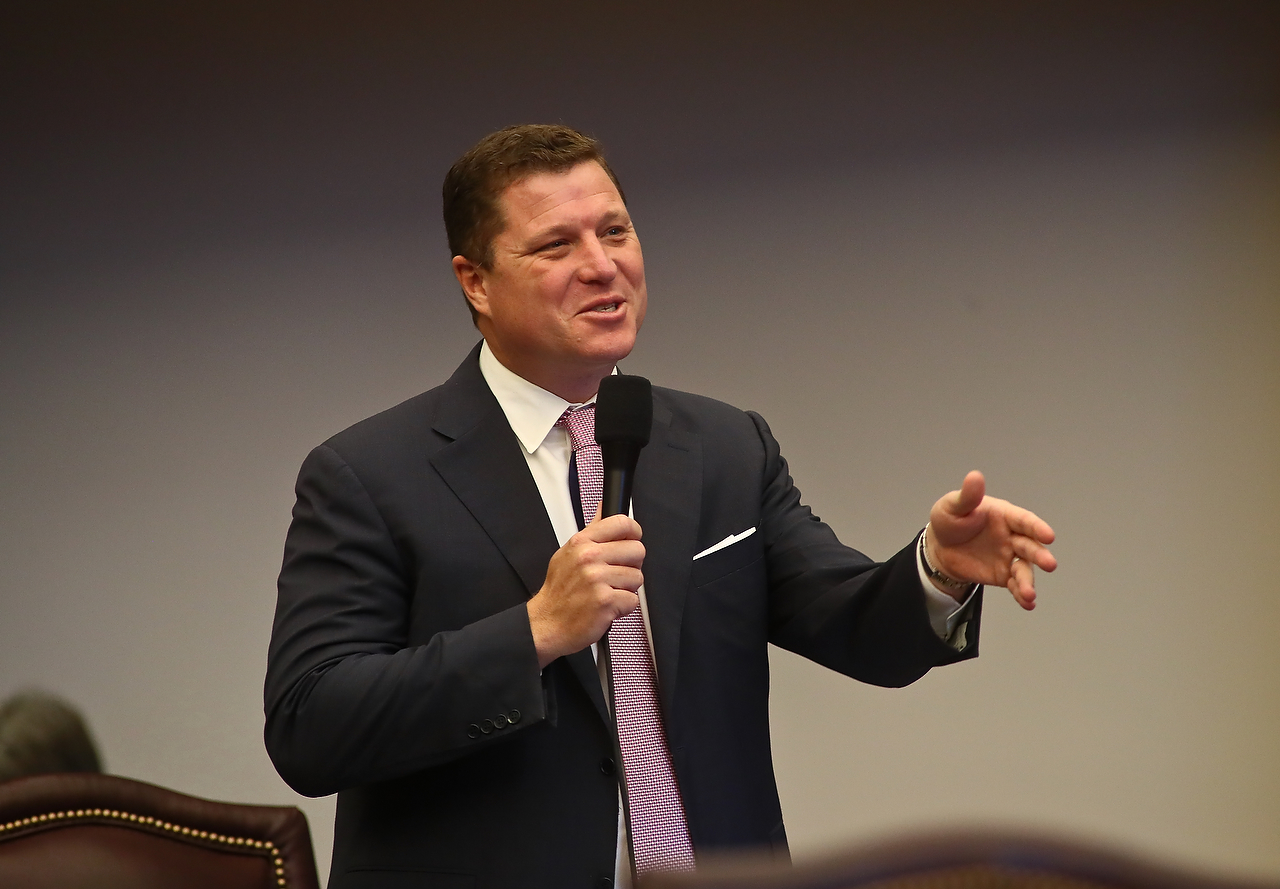 Florida Senator Jeff Brandes will keep his Senate District 24 seat representing parts of St. Petersburg.
Brandes stomped his Democratic challenger, Lindsay Cross, 54 percent to 46 percent.
Cross was an underdog candidate in a difficult matchup against a well-known incumbent. She fought a hard battle right up until Election Day, but couldn't bridge the gap created from her late entrance into the race and inability to keep up with Brandes' campaign finance war chest.
Brandes is a popular politician in Florida respected across party lines. He gained respect from many Democrats after supporting legalizing medical cannabis and pushing for relaxed regulation over the industry once voters approved it.
He's also made a name for himself pushing for more access to autonomous vehicle technology and other innovative solutions to modern day problems. Brandes is a bill-sponsoring machine in Tallahassee, proposing often bipartisan legislation ranging from allowing students to use computer coding as a language requirement to regulating "delivery robots" to serve as a sort of Uber of commerce.
Cross waged a strong grassroots campaign. She managed to stretch her limited funding by using creative marketing strategies. Rather than buying up expensive television ads (she did have some), Cross focused on alternative sources to reach voters like Hulu, Netflix and Pandora.
She also used social media as a strong outreach tool. In the final two weeks of her campaign, Cross began posting daily videos on Facebook highlighting issues in her race.
While not overtly negative, Cross attempted to beat Brandes on local issues. An environmental scientist by trade, one of Cross's biggest appeals to voters was her commitment to sound environmental policy protecting drinking water, Florida's myriad waterways and combating climate change.
She also hammered away at red tide, which is still plaguing Pinellas County beaches, driving visitors and residents away from the beaches and costing jobs. Cross blamed Brandes for supporting polluters, including the sugar industry.
She also opposed Brandes' commitment to Florida's network of charter schools, noting traditional public schools shouldn't have to share funding with for-profit educators that only teach 10 percent of Florida's school children.
But Brandes' vast name recognition and expansive fundraising lead gave him a strong advantage.
Brandes raised more than $2 million compared to Cross's less than $200,000.
Cross entered the race late after another candidate, Carrie Pilon, bowed out to tend to family medical matters. Her late start left early fundraising efforts sluggish and didn't give her enough time to build funding momentum to even come close to matching Brandes.
The race isn't necessarily an upset for Democrats. Unlike other Florida races, Cross was not expected to have a viable shot at upending Brandes' reign in the Senate.