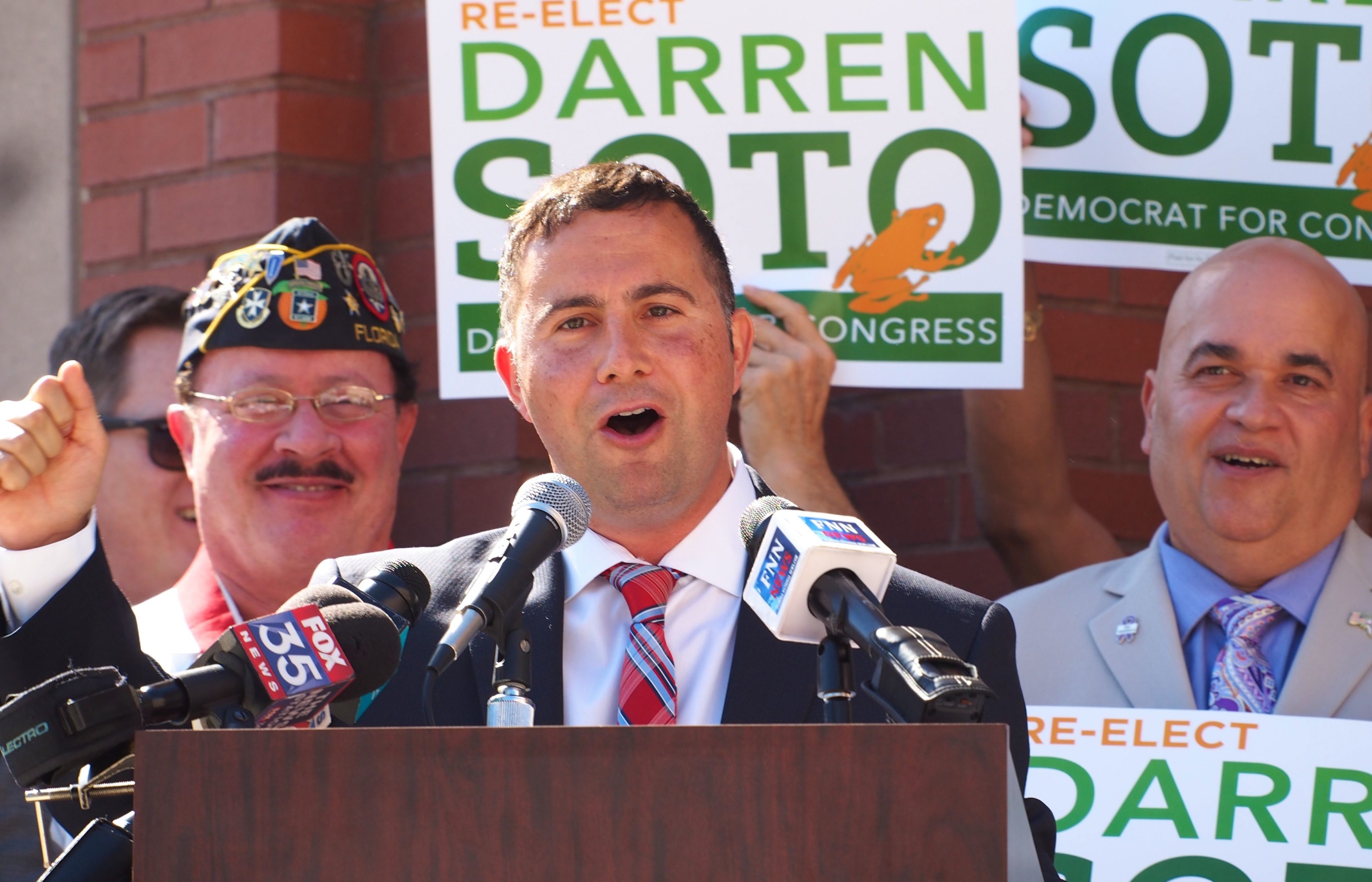 Democratic U.S. Rep. Darren Soto won himself a second term as the only Puerto Rican member of Congress from Florida, representing Florida's most Puerto-Rican district.
Soto, of Celebration defeated Republican businessman Wayne Liebnitzky Tuesday in a rematch of the election that sent Soto to Congress in 2018.This time Soto won 58 percent to 42 percent, running up big vote totals in Orange and Osceola counties, while Liebnitzky won by a slight margin in Polk County.
Soto represents a district that sprawls across all of Osceola County and much of south Orange and east Polk counties, taking in a number of communities that have been rapidly growing, and particularly growing with Puerto Rican migrants in the two years since he first took office.
Liebnitzky largely campaigned on issues tied to support of President Donald Trump and his economic policies, particularly of tax cuts and free enterprise. However, Soto pushed a mixture of moderate Democratic positions on economic issues with calls for vigorous environmental protection policies and a strong stand on gun law reforms.