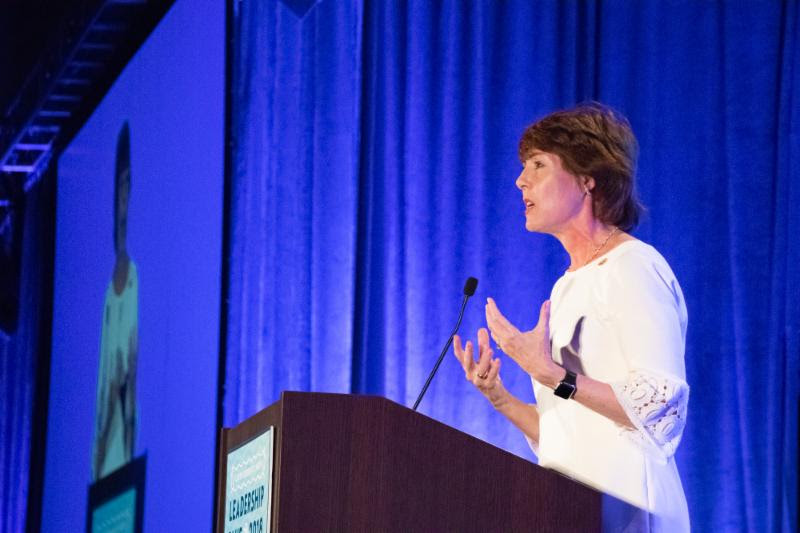 Gwen Graham, who came within just a few percentage points of garnering the Democratic nomination for Governor, has been relatively quiet during the general election campaign.
However, on Saturday evening, she broke that relative silence with an unambiguous statement of support for Andrew Gillum, and a sharp rebuke of Republican nominee Ron DeSantis as potentially "the most anti-woman Governor in Florida history."
"The stakes could not be higher on Tuesday for Florida women. During his time in Congress, Ron DeSantis was one of the most anti-women and extreme members of Congress," Graham said.
"From voting against equal pay to opposing our right to choose, DeSantis has made clear his opposition to women's rights. But most disturbing is his 2013 vote against the Violence Against Women Act — legislation that has played a critical role in saving lives and reducing domestic violence," Graham added.
"By opposing VAWA and recently calling it unconstitutional, DeSantis made clear that he does not care about protecting the safety of women or giving law enforcement the resources to fight domestic violence," Graham added.
"DeSantis' opposition to the Violence Against Women Act is deeply disturbing — and shows just how dangerous a DeSantis administration would be for women in this state. There is no question in my mind that Ron DeSantis would be the most anti-women governor in Florida's modern history. Andrew Gillum is the only candidate in this race who always has and always will stand up for Florida women — and that's why we must win on Tuesday," Graham asserted.
The media release from the Gillum campaign establishes context for Graham's position: "In 2013, early into his first term in office, DeSantis established himself as one of the most anti-women and extreme members of Congress by voting against the bipartisan Violence Against Women Act. Earlier this month, DeSantis told Fox 13 Tampa Bay's Craig Patrick that VAWA violated the Bill of Rights."
Graham's statement here comes a day after the Miami Herald noted that "alsorans" such as her and Republican runner-up Adam Putnam have not been active in support.
While Putnam has been remarkably reticent in stretch-run support of DeSantis (a chilliness mirrored by former Putnam partisans cool to DeSantis' campaign), Graham, via a spokesperson, asserted to the Herald that she was on board.
"Since the primary, Gwen Graham has stood on stage with Mayor Gillum campaigning for him, she has donated to his campaign, sent emails in support of his campaign to her supporters, posted her support on social media, and continues doing everything she can to elect Andrew Gillum as Florida's next governor," Graham adviser Julia Gill Woodward told the Herald.