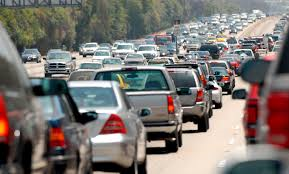 Hillsborough County's transportation referendum passed Tuesday night, with 57 percent of the vote. 
It's a huge win for transportation and transit activists who have seen initiative after initiative fail locally at the ballot box.
"We are humbled by tonight's results, which confirm that Hillsborough County is ready to invest in a transportation plan that truly benefits every part of the county," said All for Transportation Chair Tyler Hudson.  "From the beginning, All for Transportation did things differently.  From this different approach came a different outcome: victory for the Hillsborough County citizens who are ready for a better transportation system.  The All for Transportation campaign, together with its more than 266,000 supporters, will be watching and waiting in the months to come for our elected leaders to implement the transportation solutions that voters have demanded tonight."
The plan increases Hillsborough County sales tax 1 percent and will raise about $280 million a year, or $9 billion over its 30-year life.
The supporting campaign, All For Transportation, raised more than $3 million.
The All For Transportation plan would allocate 45 percent of the revenue to the Hillsborough Area Regional Transit Authority and 54 percent to road projects and safety enhancements; 1 percent would go toward oversight to ensure funds were directed appropriately.
The win comes after transit initiatives tanked at the ballot box in 2010 and 2014. Both would have raised the sales tax 1 percent to fund transit enhancements. Voters in Hillsborough rejected an initiative in 2010 and another initiative in 2014 tanked in Pinellas County.
This year's All For Transportation referendum was different because it included provisions to ease traffic congestion for vehicular commuters and did not just focus on transit projects.
The campaign supporting the referendum touted possible projects for a variety of communities within Hillsborough County. They included road widening and traffic technology to reduce congestion in areas where transit is not widely used while touting possible increases to transit service in more urban areas.
The plan received late opposition from the group No Tax For Tracks. That group attempted to bill the plan as a regressive transit tax that would cost taxpayers $16 billion — nearly double the amount the All For Transportation campaign estimated.
"This 14 percent increase will raise $16B and there is NO dedicated funds for new auto lane capacity and in fact, prohibitions. This plan overfunds transit despite trends nationwide that ridership is steadily decreasing. The timing of the lights and intersection improvements are just a fraction of the total spending and these are what will fix traffic congestion," the group asserts.
No Tax For Tracks also argued the referendum was a shell game by Tampa Bay Lightning owner Jeff Vinik to bolster his Water Street Tampa project and by the Tampa Bay Rays to raise money supporting a new baseball stadium in Ybor City.
Both contributed heavily to the All For Transportation Plan.
"Tonight's results are historic and send a clear message: there is no problem too great that cannot be solved by citizens working together," Vinik said.  "Our community has made an historic investment in its future.  I could not be more proud to have invested in this campaign, along with many others in our business community, to address our transportation problems head on.  It is incumbent on our elected leaders to make sure every person in Hillsborough County benefits. I look forward to working with the community to ensure just that."
The initiative gained support from the Greater Tampa, Upper Tampa Bay and South Tampa chambers of commerce, Visit Tampa Bay, Tampa Mayor Bob Buckhorn, several newspaper editorial boards and even WWE star Titus O'Neil, among others.
The No Tax for Tracks arguments were misleading. The referendum language requires funding for all three of Hillsborough County's municipalities and to Hillsborough County, distributed equitably. The referendum also excludes use for a new baseball stadium.
Voters approved another Hillsborough referendum raising sales tax one half percent to fund public school facility improvements including air conditioning repairs in public schools.
That referendum passed with 56 percent of the vote.
Together the two bring Hillsborough's sales tax to 8.5 percent, the highest in the state. Campaigns for both initiatives supported one another. Both taxes take effect Jan. 1.