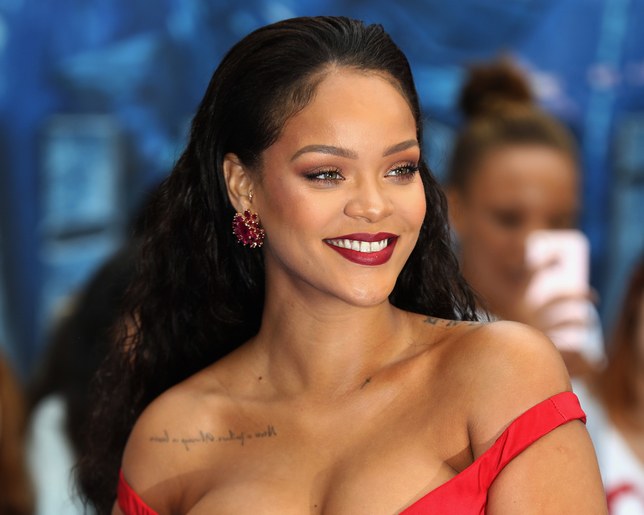 Another day brings another celebrity with a global profile backing Democrat Andrew Gillum for Florida Governor.
Sunday's big get, announced via Instagram: icon Rihanna.
"FLORIDA: You have the opportunity to make history this election. The US has only had four black Governors in its entire history," Rihanna urged, "and we can help make #AndrewGillum the next one and Florida's first!"
"If you're tired of feeling like you don't matter in the political process, know the most important thing you can do in supporting a candidate is finding someone who will take on critical issues such as: making minimum wage a livable wage, paying teachers what they're worth, ensuring criminal justice reform, making healthcare a right, and repealing Stand Your Ground," Rihanna said.
"That's a platform we MUST support. Let's #bringithome, Florida. Vote @andrewgillum. And VOTE YES on Amendment 4 to restore voting rights to folks who have already paid their debt to society," Rihanna added.
Rihanna is the second major pop star to endorse Gillum this weekend. Sean "Diddy" Combs endorsed the Tallahassee Mayor on Saturday.
FLORIDA: You have the opportunity to make history this election. Let's #bringithome. Vote @andrewgillum. And VOTE YES on Amendment 4 to restore voting rights to folks who have already paid their debt to society. VOTE on November 6th! https://t.co/ApH5hN7anc pic.twitter.com/Kpxz9XleYZ

— Rihanna (@rihanna) November 4, 2018