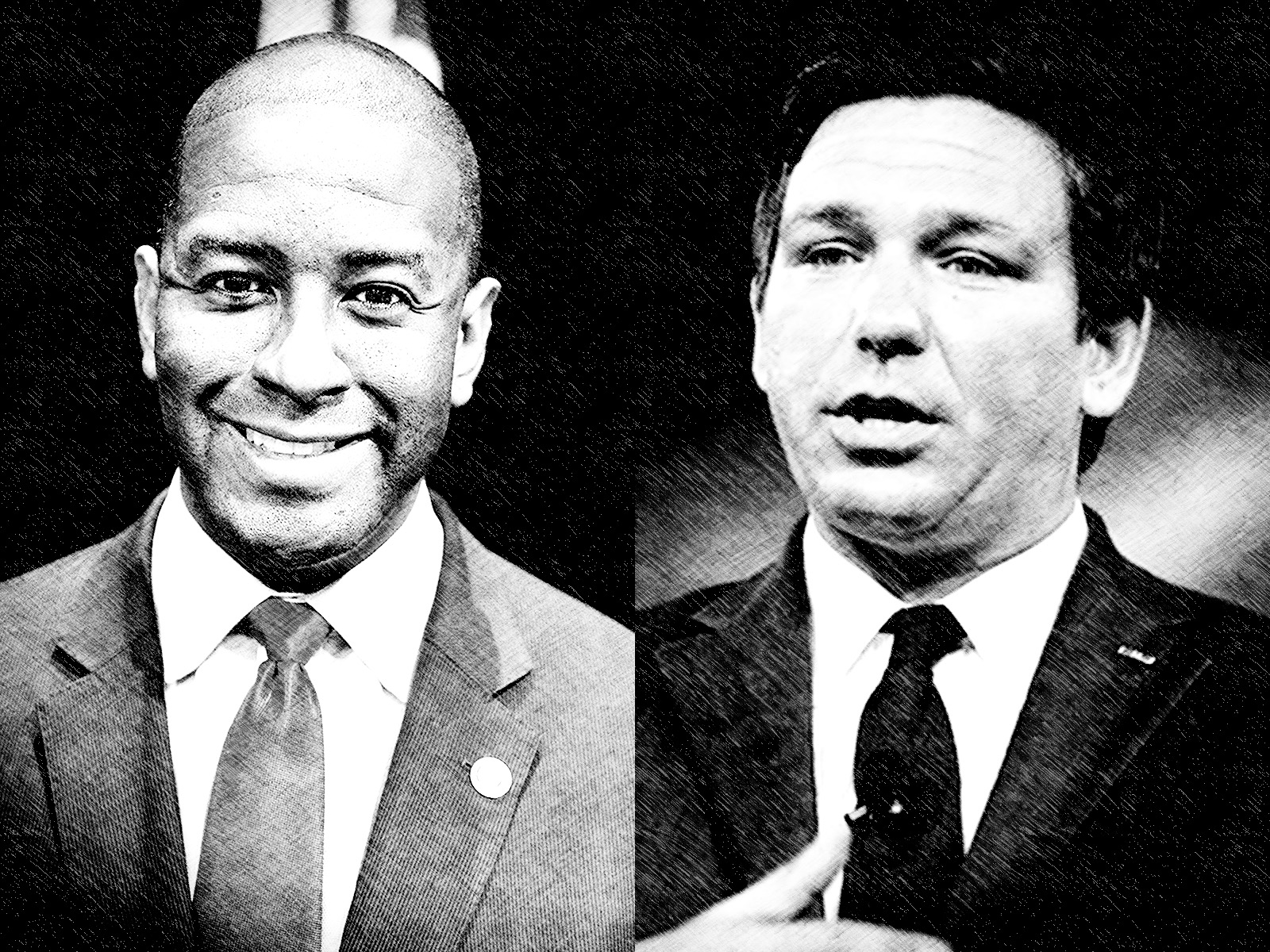 The latest poll, from NBC News/Marist, has Democrats Andrew Gillum and Bill Nelson both leading by five points in Florida's gubernatorial and U.S. Senate races.
The new poll taken last week and released Monday morning shows Gillum, the Tallahassee Mayor, leading Republican gubernatorial nominee Ron DeSantis, a former Congressman, 50 percent to 45 percent. Counter to recent polls showing Reform Party nom Darcy Richardson siphoning away a couple points, "other" candidates accounted for less than the 1 percent of the total with most of the remainder being undecided.
The spread is identical as U.S. Sen. Nelson leads Republican Florida Gov. Rick Scott in the U.S. Senate race.
As other polls have found, NBC/Marist shows Democrats running up solid leads among Florida's registered voters who say they have already have voted. Unlike St. Pete Polls' recent survey of the top-of-ticket races, NBC/Marist also shows Gillum and Nelson with leads, albeit slim ones, among those who say they have not yet voted but intend to vote.
Gillum leads by 22 points among independent voters, 18 points among women, 80 points among black voters, and 12 points among Hispanic voters. DeSantis leads by 15 points among white voters, nine points among men, and by 59 points among white evangelical voters.
The demographic spreads in the U.S. Senate race are similar: Nelson has a 17-point lead among independent voters, and big edges among women, voters of color and younger voters, while Scott leads by 13 points among white voters, nine points among men, and 54 points among white evangelical voters.
The poll was conducted last Tuesday through Friday of 1,038 Florida adults interviewed live by either landline or cell phone, and sorted subsets of voters and likely voters, depending on the questions. For the 595 likely voters, the margin of error was 5 percent.
In the previous NBC News/Marist survey, taken in September, Gillum led 49-41 percent and Nelson led 48-43 percent.
The RealClearPolitics polling average for the Guv. race, which includes the NBC/Marist poll, gives Gillum a 2.7 percentage point lead over DeSantis. The Senate polling average puts Nelson up 2.5 percentage points. Election forecaster FiveThirtyEight gives both Gillum and Nelson a better than 70 percent chance to snag a victory on Election Day, though the vote will be close. In the race for Governor, FiveThirtyEight doesn't expect the winning candidate to net 51 percent of the vote.