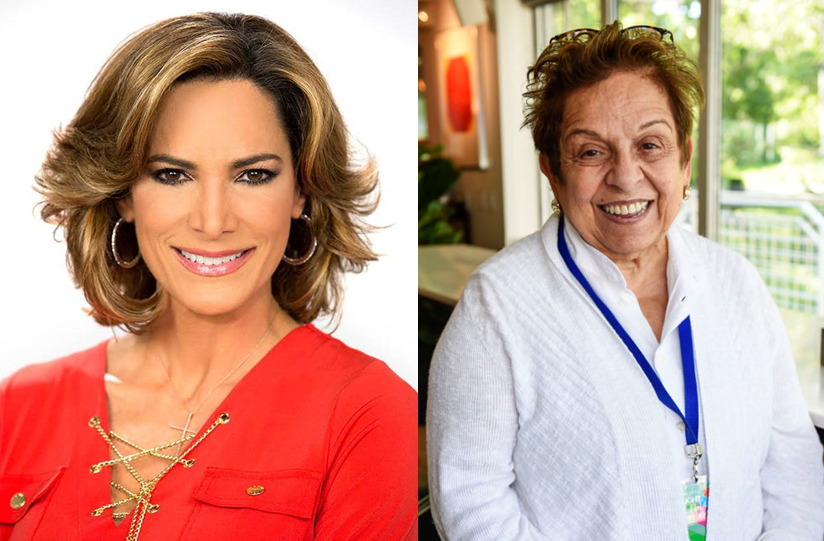 Democratic candidate Donna Shalala has turned Florida's 27th Congressional District blue, defeating Republican nominee Maria Elvira Salazar.
Shalala earned 52 percent of the vote to Salazar's 46 percent. Non-party affiliated candidate Mayra Joli grabbed just 2 percent.
As early as 2017, the New York Times was calling CD 27 "the best Democratic pick-up opportunity in the country."
The retirement of Republican U.S. Rep. Ileana Ros-Lehtinen made this an open race. And with Democrat Hillary Clinton winning the presidential vote in the district by nearly 20 points, Democrats felt good about their chances to nab the seat.
But then the general election started.
Shalala's win in the primary, though she was the favorite, appeared to create some problems for the Democrats.
First, there was the fact that she didn't speak Spanish in a heavily Hispanic district. Salazar, a longtime broadcaster on Spanish-language TV, obviously did not face that same problem.
Then the outside money came in, with multiple GOP groups firing on all cylinders against Shalala, hitting her over her time as president of the University of Miami and later as head of the Clinton Foundation.
Shalala was bashed over a canceled appearance with U.S. Rep. Barbara Lee, who had previously praised and/or defended several South American leaders reviled by much of the district's Hispanic community. That appearance resulted in rowdy protests, even joined by the Miami-Dade GOP Party chairman Nelson Diaz.
Polls early on in the contest challenged the narrative that this would be an easy win for Democrats.
But as the campaign went on, Shalala's team began pushing back harder against Salazar, attempting to tie her to President Donald Trump, among other criticisms.
Shalala also outraised her Republican opponent. And late in the campaign, polls gradually began shifting more and more toward a clear Shalala win.
EMILY's List released a statement congratulating Shalala on the victory.
"Donna Shalala has been a leader in both the public and private sectors, preparing her to take on the challenge of serving in Congress," said the group's president, Stephanie Schriock.
"Donna's impressive track record has made her a champion for her community, and in Washington she will work to protect health care access and strengthen Florida public schools. EMILY's List is thrilled to congratulate Donna on her victory tonight as she flips this seat from red to blue."