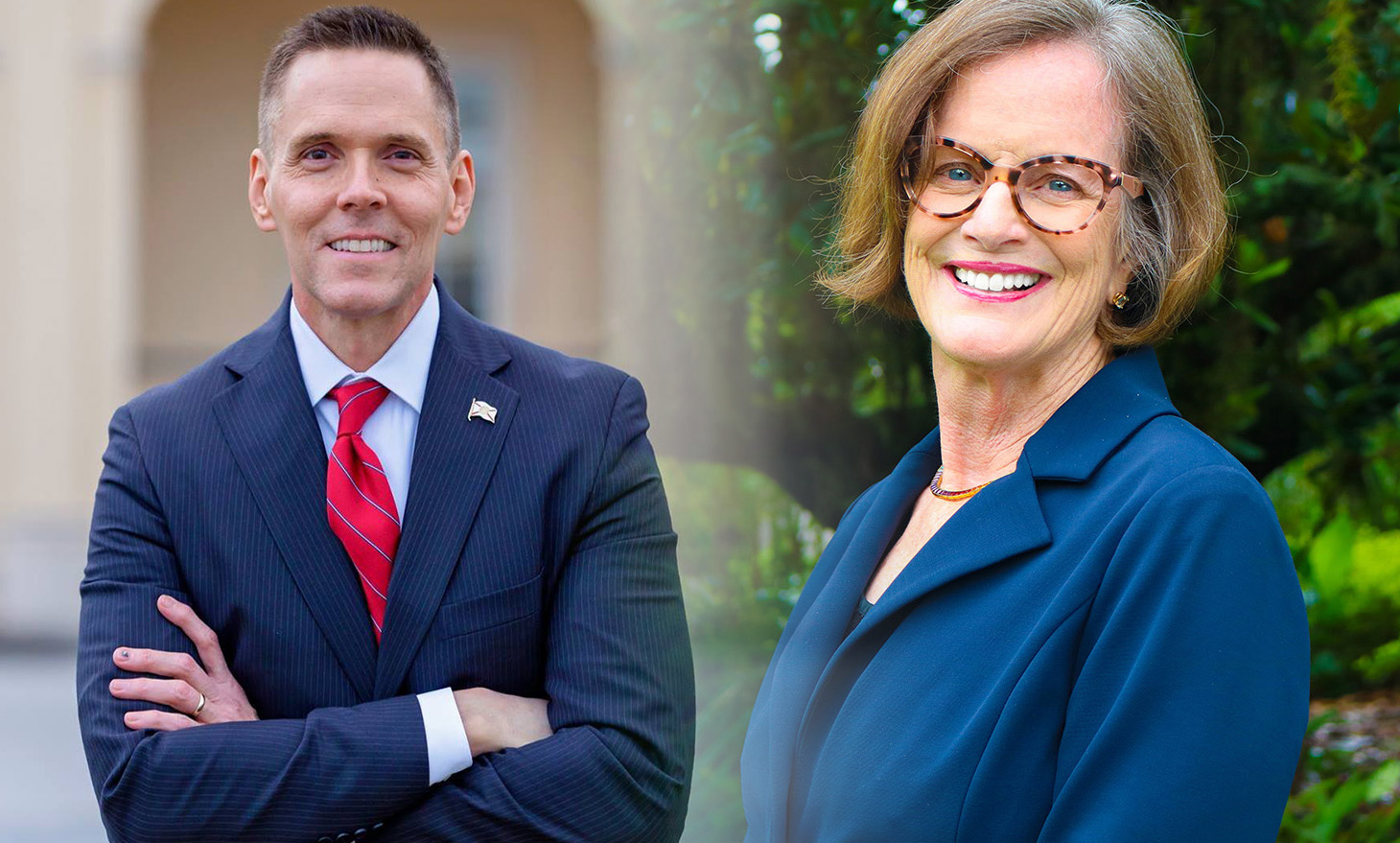 Lakeland Democrat Kristen Carlson started Tuesday up three-tenths of a point over Dover Republican Ross Spano, but if he puts some elbow into his final drive he'll punch his ticket to Washington.
According to St. Pete Polls the top-line score is 46-44 percent, advantage Spano. Six percent of early voters either forgot or closed their eyes when they ticked the box, but those who remembered their vote were split 47-47 percent.
It all comes down to Election Day — a sixth of those heading to the polls Tuesday are still making up their minds, and with the heavy R lean in Florida's 15th Congressional District it's not unreasonable to assume Spano will win the day.
Carlson edged out Spano in the early vote. She's pulling in three-quarters of her base while Spano's trapping four-fifths of his. Carlson is dominating among black, Hispanic, Asian, and other voters — 41 percent of the electorate. Spano is wiping the floor with non-Hispanic white voters, 54-37 percent. The make up the other 59 percent of CD 15 voters.
Half of men are backing Spano while 40 percent are backing Carlson. Among women, the former general counsel to the Florida Department of Citrus leads 48-43. Millennials and Gen Xers are voting blue by 3 points and 5 points, respectively. 50 to 69-year-old voters and the 70-plus bloc are picking Spano by 4 points and 14 points, respectively.
Spano's leads in those demos are more significant than Carlson's edge among the younger crowd, as those over 50 are much more likely to cast a ballot. If the 32 percent of voters waiting until today to cast their ballot come through, and if those margins hold, the Republican could easily end the night with a successful defense of the deep-red seat abdicated by Republican U.S. Rep. Dennis Ross.
The heretofore "safe Republican" seat is currently listed as a "toss up" on Nate Silver's FiveThirtyEight. According to their model, Spano would prove victorious four out of seven times given the current lay of the land, but his projected vote share of 50.5 percent comes in just a point higher than Carlson's.
CD 15 covers parts of Hillsborough, Lake and Polk counties and is considered to be a heavily Republican district. U.S. Rep. Dennis Ross, who is giving up the seat after four terms, won his most recent re-election bid by 15 points. The district also voted plus-10 for President Donald Trump two years ago.
The St. Pete Polls survey has a sample size of 1,194 and the margin of error is plus or minus 2.8 percent with a 95 percent confidence level.