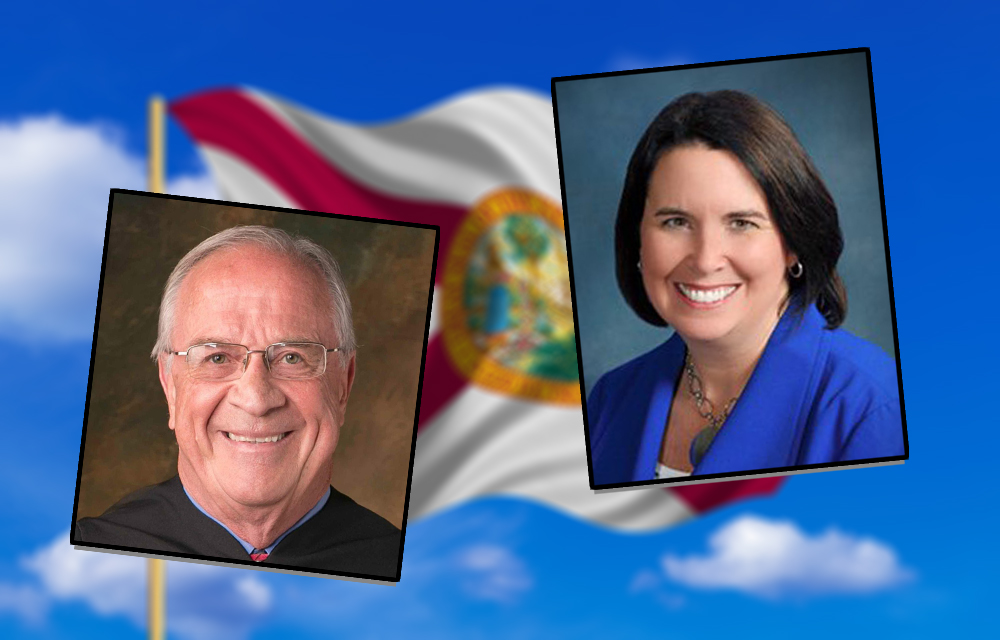 Republican Sen. Kelli Stargel of Lakeland held off a strong state Democratic Party effort to flip her Florida Senate District 22 blue by defeating retired circuit judge Robert Doyel, a Winter Haven Democrat. The district had become an unexpected highly competitive race.
The final results were Stargel with 105,475 votes or 53 percent of ballots cast and 94,148 votes for Doyel or 47 percent of the vote.
SD 22, which includes northern Polk and the southwestern section of Lake counties, was one of six Republican Senate seats which the state Democratic Party had determined as likely to be flipped.
SD 22 has 348,632 registered voters. Democrats account 126,546 of the voters or 36.3 percent and Republicans have 117,337 voters in the district for 33.6 percent. Voters who are registered as no party affiliation or in third parties number 104,749 or 30.1 of all voters in District 22.
Doyel had run unsuccessfully for a House seat in eastern Polk County in 2016.
Doyel served 16 years on the 10th Judicial Circuit bench before retiring in 2010. But has remained involved with social issues and family issues. He is the author of "The Baby Mama Syndrome," a book dealing with the problems of unwed teenage mothers.
Stargel had raised a campaign fund of $562,518 in campaign cash with another $435,790 of in-kind contributions. Doyle had raised $270,890 with $159,90 of in-kind contributions. The warchests were a record for both parties in this district. In-kind contributions were largely party campaign help and advertising.
In the August Democratic Primary for the Senate seat, Doyel defeated former state Rep. Ricardo Rangel garnering 66 percent of the vote.
At the time of his win in the Democratic Primary, Doyle said he was worried not to have had a higher percentage because Rangel had campaigned very little in the Democratic Primary race.
Stargel, a 10-year veteran of the Florida Legislature and a conservative stalwart in Senate leadership had plenty of support from fellow Republicans in the Senate and at home in Polk County which has the majority of voters in SD 22.
She was first elected to the Florida House in 2008 and ran for the Senate in 2012 when Paula stepped down. Although renumbered to SD 22, a Republican has represented the area for decades.
Stargel had been targeted by Democrats by her support of the state budget which opponents said shortchanged education and took money from public schools for the private charter schools. The Republican-designed budget especially penalized schools in low-income neighborhoods, they argued.
Stargel said the budget provided a $100 increase in per-student funding, which was "unprecedented." The increases were also not restricted to state mandates and can be spent for districts' priorities. On her support of charter schools, Stargel argued that the state must guarantee parental choice for education.
Both candidates had been attacked targets from third-party groups working to boost their own candidate.