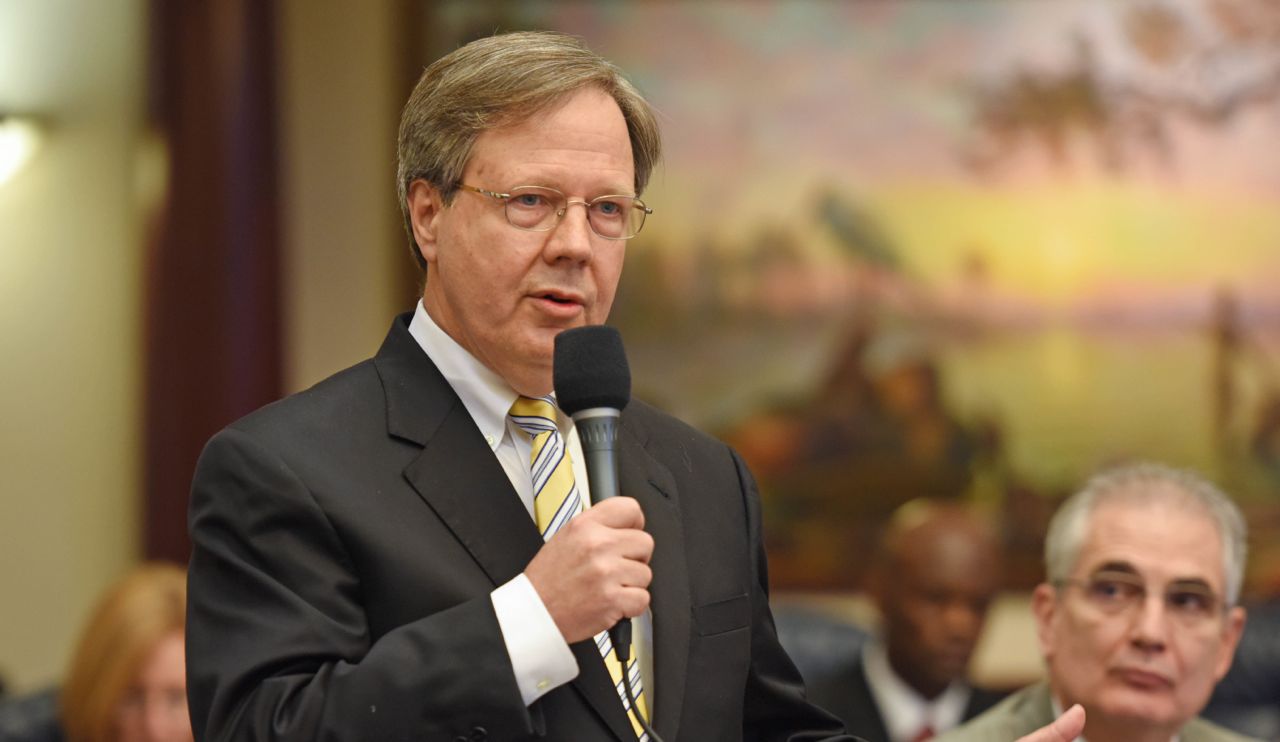 In two nail-biter elections that followed their Republican colleague's surprising loss earlier in the evening, Republican state Rep. Scott Plakon was re-elected Tuesday and David Smith won election to another Seminole County seat that had always been held by Republicans.
But neither won easily. Plakon defeated Democrat Tracey Kagan 51 percent to 49 percent to win re-election in House District 29.
Smith defeated Democrat Lee Mangold also by 51 percent to 49 percent to win an open seat in House District 28.
Earlier they watched Republican state Rep. Bob Cortes lose House District 30 to Maitland City Councilwoman Joy Goff-Marcil.
Plakon's victory actually gives him a fifth term. He had served two terms in what is now Cortes's district before he lost to Castor Dentel in 2012.
The Longwood publisher then ran and won in HD 29, and was re-elected in 2016. During that campaign and much of this one, he had to face the gradual decline of Susie Plakon, his wife of nearly 33 years, from Alzheimer's Disease. She died in July, and Plakon said his focus on his campaign in the past couple of months has helped him cope.
Smith, of Winter Springs, a retired U.S. Marine colonel and business consultant in the field of simulation and modeling technologies, first emerged politically in 2014 when he challenged then-U.S. Rep. John Mica in the Republican primary. Mica easily won that challenge but lost to Democratic U.S. Rep. Stephanie Murphy two years later.
Smith had shown fundraising prowess and an ability to also self-fund his campaign, and a hard-driving commitment to campaigning and as soon as he entered the HD 28 race, seeking to succeed outgoing Republican state Rep. Jason Brodeur, he was the candidate to beat.