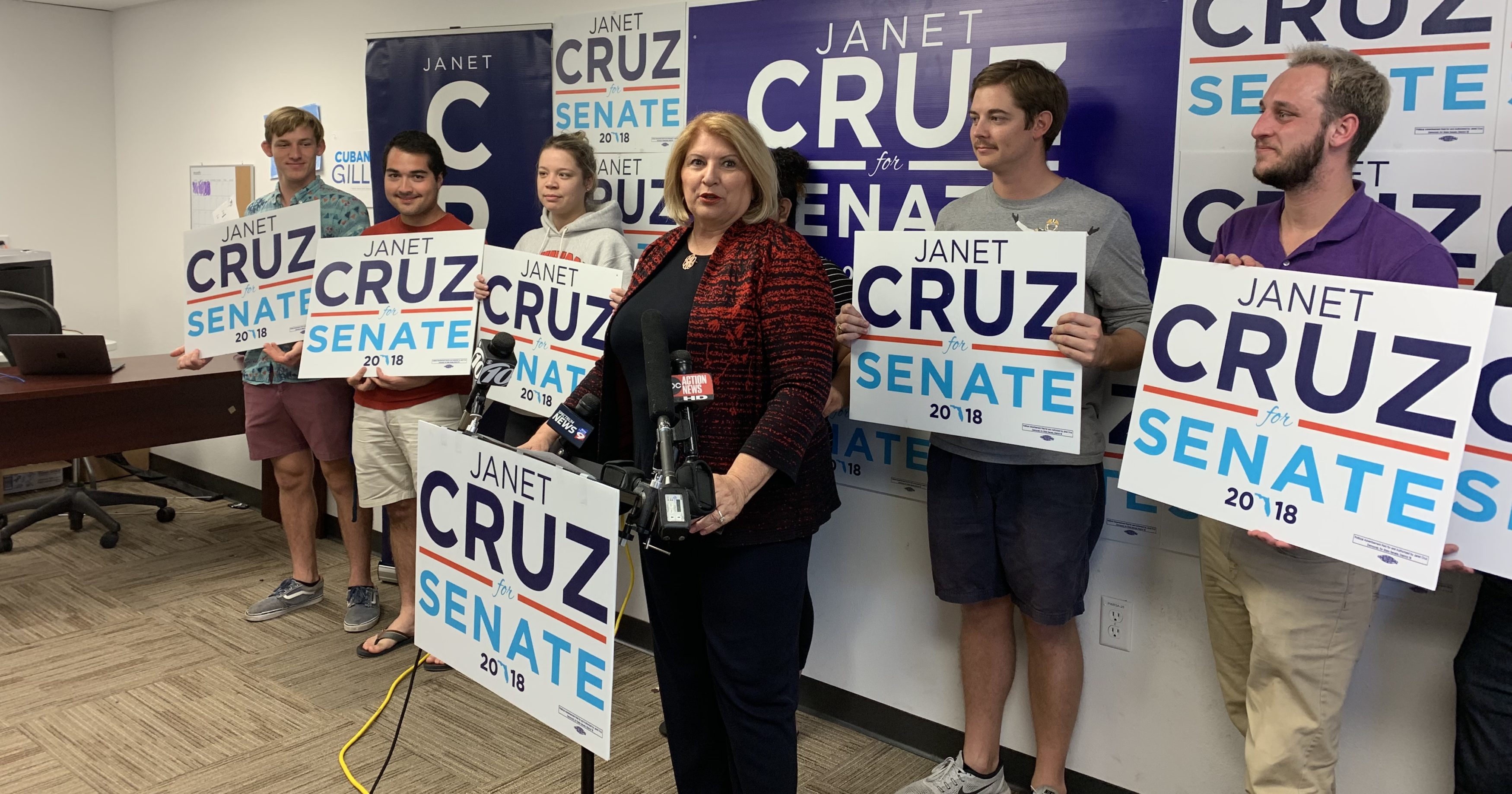 Democrat Janet Cruz is declaring herself the winner in the Florida Senate District 18 race against incumbent Republican Dana Young despite a narrow margin that will trigger an automatic recount.
With all early and Election Day votes counted, Cruz leads Young by just 355 votes (about 0.17  percent) out of 207,533 votes counted.
"I believe in our system. I believe in our Supervisor of Elections. I believe we will put those ballots back in the counter and that it will come up about the same," Cruz said in her victory speech Wednesday afternoon.
Florida law requires an automatic recount in races where the vote margin is one-half percent or fewer unless the losing candidate declines the recount in writing to the Department of State.
Young is not doing that, nor is she conceding the election.
"The Senate District 18 race is still a razor-thin margin with additional provisional ballots to be reviewed and will be headed to a state-mandated recount. We will continue to monitor the process and wait for the official results to be certified," said Sarah Bascom, Young's campaign spokeswoman.
The Hillsborough County Supervisor of Elections office has not counted all of the county's vote by mail ballots, according to its website, but it's not clear what areas of Hillsborough County have not been counted or if any of those ballots will favor either Cruz or Young.
Cruz acknowledged hers was a hard fought race. She said she and her team pounded the pavement just about every day to reach as many voters as possible and credited a rising tide in voters looking for more representative leadership in Tallahassee.
"The voters of Hillsborough County really showed to me that they want strong women in their seats," Cruz said. "They want women who will not run from votes, who won't duck and hide, who will take a stand for both our public schools and our working parents who work every day without health care coverage; who will take a stand on our environment and say 'hell no, no more green algae, no more red tide that rolls up dolphins and manatees onto our shores."
If Cruz's slight lead is certified through the Supervisor of Elections office, she'll be entering a Senate similar to the House of Representatives she's leaving. Up until today, Cruz served as the House Minority Leader. She'll be in the minority party still in the Senate, but the margin will be far less daunting.
If Cruz is elected, Democrats will control 17 of the chamber's 40 seats. Democrats had targeted five races including the Pinellas County Senate District 24 in which Republican Jeff Brandes won against Lindsay Cross and the North Pinellas/Pasco District 16 in which former Republican Rep. Ed Hooper bested Amanda Murphy. If Democrats had won all of those races, they would have a one-seat majority.
"I'm no stranger to working in the minority, but I found a way to work side by side," Cruz said. "We cannot continue to polarize ourselves. But I can guarantee you it is a lot easier to work 17 out of 40 than it was to work 41 out of 120."
Cruz said "once" she takes office, not if, she plans to file a bill requiring people speaking in committee sessions to be sworn in. She hopes that being under oath would tamp down on people sharing untruths during testimony.
"There have been times when I sat in that committee room and listened to people's testimony and wondered, that can't be true," Cruz said.
The Hillsborough County Supervisor of Elections Canvassing Committee meets Thursday evening to certify election results. Details on the recount will be determined at that time.