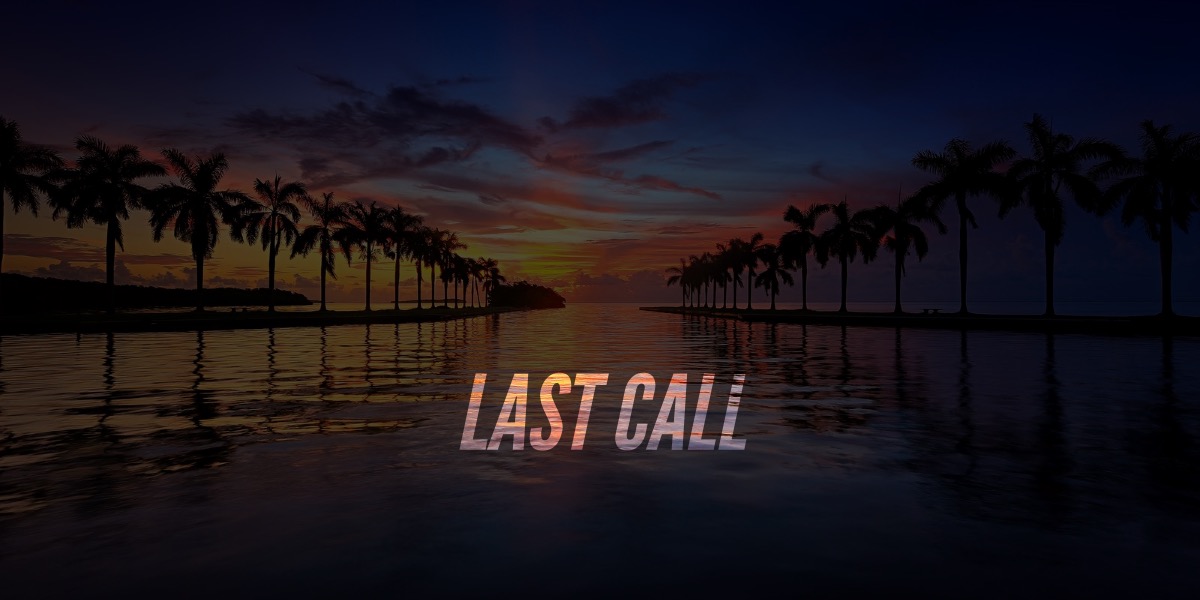 Last Call — A prime-time read of what's going down in Florida politics.
First Shot
First off, from the Florida Politics Recount Desk, as of 5:45 p.m.:
Governor's race
Ron DeSantis: 4,069,471 votes
Andrew Gillum: 4,030,947
Margin: DeSantis +0.047 percent
—
U.S. Senate race
Bill Nelson: 4,074,119
Rick Scott: 4,091,457
Margin: Scott +0.22 percent
—
Agriculture Commissioner's race
Matt Caldwell: 4,018,497
Nikki Fried: 4,019,073
Margin: Fried +0.007 percent
Under Florida law, machine recounts are automatically required if the winning margin is 0.5 percent or less. If the margin after that recount is 0.25 percent or less, there is a manual recount of overvotes and undervotes.
—
Grouse all you want about recounts; they're good business for reporters — and lawyers.
And with recounts in three statewide races now — Agriculture Commissioner, Governor and U.S. Senator — business should be relatively booming.
Those of us with an intersection in law and journalism were braced to see this headline, "Recount Push by Bill Nelson Is First Sign of New Business for Law Firms," in our "Daily Business Review Afternoon Update."
The story, of course, mentions Perkins Coie's Marc Elias, chair of the firm's "political law" group, now representing incumbent Democrat Bill Nelson.
Greenberg Traurig's Barry Richard, George W. Bush's lawyer during the 2000 recount legal drama in Tallahassee, is repping Andrew Gillum.
But the election "began creating new legal business for Washington lawyers long before the votes were finalized nationwide.
"Control of the U.S. House changed hands to Democrats, Republicans expanded their majority in the U.S. Senate, and lawyers moved quickly to capitalize on the nation's new divided legislative branch before the counting was done," the story said.
Here, here.
Evening Reads
"Democrats rack up more gains in House as key tight races are called" via Alex Seitz-Wald of NBC News
"Florida readies for massive recount" via Matt Dixon of POLITICO Florida
"Marco Rubio on recount: Broward, Palm Beach failed to follow law" via Jacob Ogles of Florida Politics
"Bill Nelson's recount attorney claims vote gains in recent days show Nelson can win; Recount could be called Saturday" via Mitch Perry of the Florida Phoenix
"Nikki Fried takes lead in Agriculture Commissioner race" via Samantha Gross of the Times/Herald
"Is this just how Florida elections are? The navel-gazing begins (again) for the Florida Democratic Party" via Mitch Perry of the Florida Phoenix
"Could Broward ballot design have cost Florida's Senate race 24,000 votes?" via Mark Skoneki of the Sun Sentinel
"Vote-by-mail status doesn't say 'tabulated?' It's probably OK." via Zachary Sampson of the Tampa Bay Times
"The political sway of Florida's 1.5M voting felons is up for grabs, experts say" via Arek Sarkissian of POLITICO Florida
"How Vern Buchanan sailed to victory in CD 16" via Jacob Ogles of Florida Politics
"Donald Trump shows no love for Carlos 'Quebella'" via The News Service of Florida
"Northeast Florida made Ron DeSantis happen, and its payoff is coming" via A.G. Gancarski of Florida Politics
"Anna Eskamani's fame is rising — in Iran" via Scott Powers of Florida Politics
"Health care not an elixir for Florida Democrats" via Christine Sexton of the News Service of Florida
"After Parkland tragedy, Florida failed to address its biggest school security threat: depressed kids" via Noah Pransky of WTSP
Quote of the Day
"Our campaign, along with our attorney Barry Richard, is monitoring the situation closely and is ready for any outcome, including a state-mandated recount. Mayor Gillum started his campaign for the people, and we are committed to ensuring every single vote in Florida is counted." — Democratic candidate for Governor Andrew Gillum.
Bill Day's Latest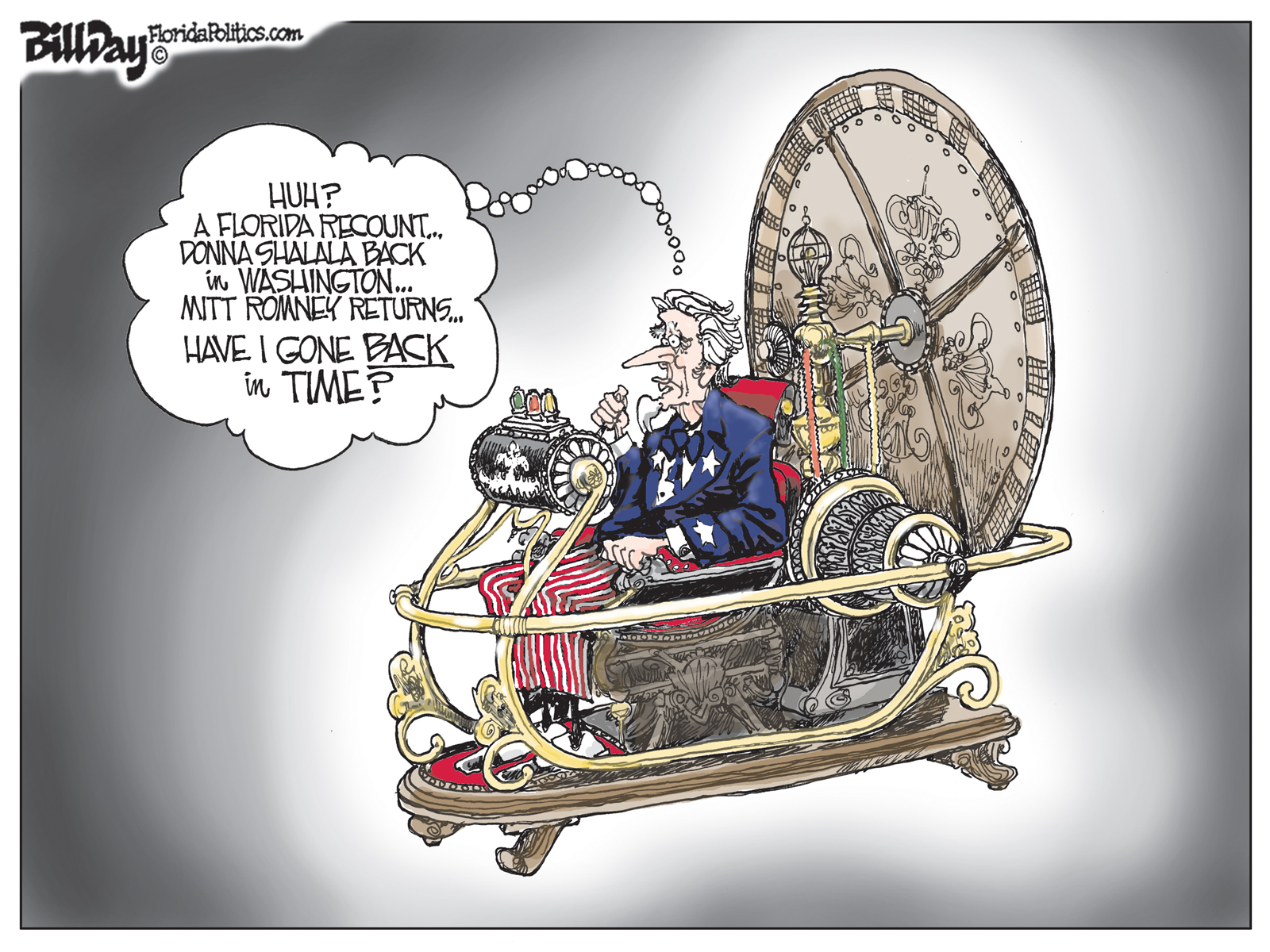 Breakthrough Insights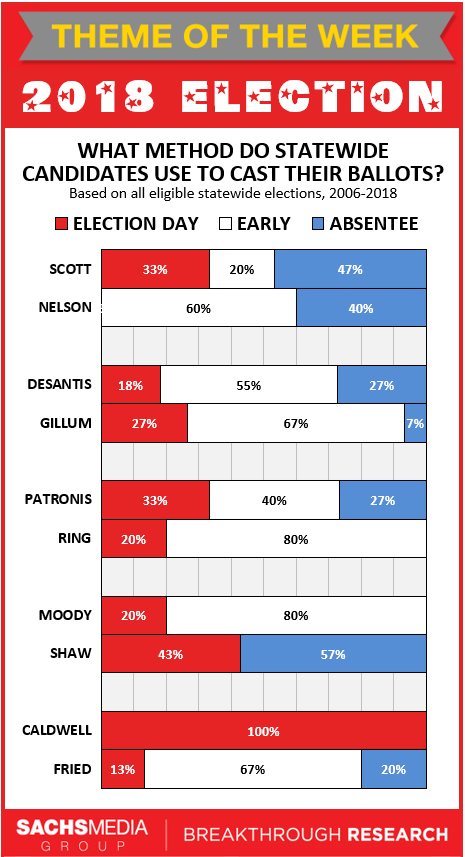 Wake Up Early?
Florida Politics' Peter Schorsch will present "WTF Just Happened?? A Post-Election Analysis" at Café con Tampa. The cost, which includes the breakfast buffet, is $12 at the door. Arrive early; parking is limited. That's at 8 a.m., Upstairs at Oxford Exchange, 420 W. Kennedy Blvd., Tampa.
The Florida Supreme Court Judicial Nominating Commission will finish interviewing candidates for three seats that will open on the Supreme Court in January. That's at 9 a.m., Airport Executive Center, 2203 North Lois Ave., Tampa.
The Economic Estimating Conference will analyze issues related to the national economy at 9 a.m., 117 Knott Building, the Capitol.