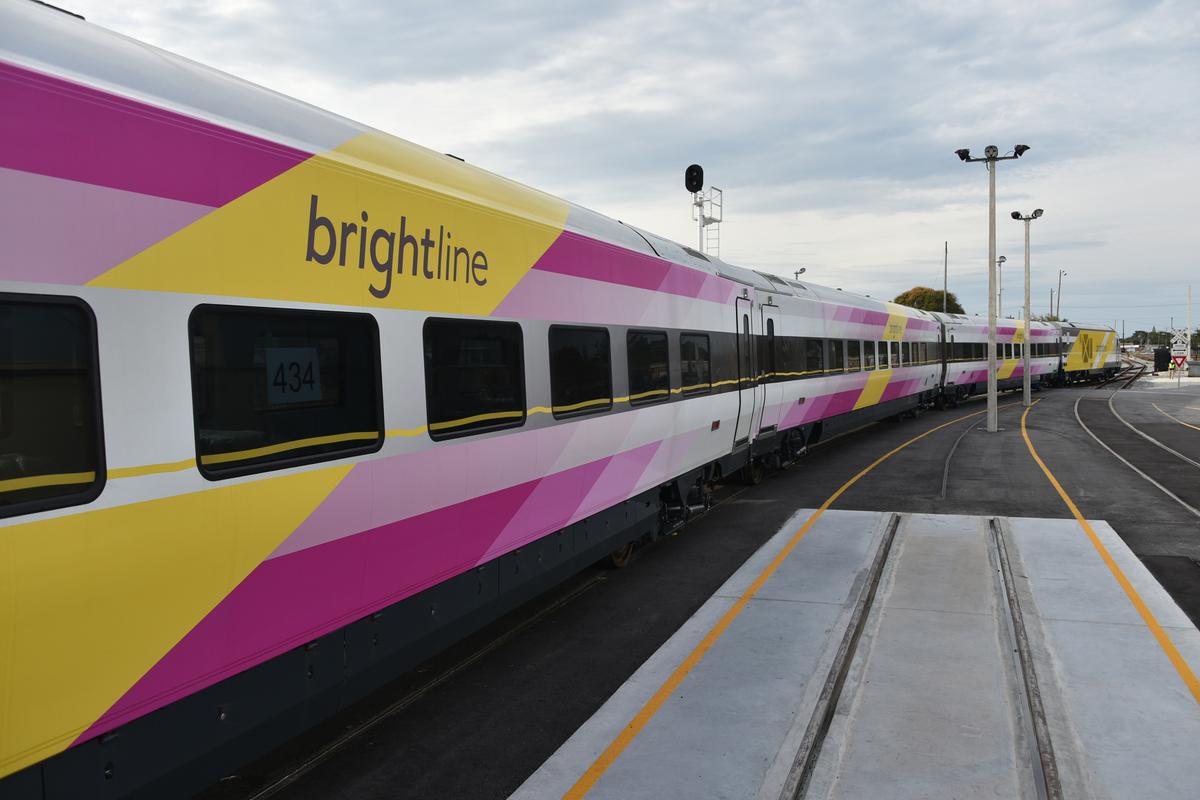 Brightline, the operator of the new South Florida private passenger train service with plans to extend to Orlando, has submitted the only proposal to Florida officials for a proposed new route from Orlando to Tampa.
The Florida Department of Transportation announced late Wednesday that Brightline, which initiated the process by submitting an unsolicited proposal in June, was the only company to have responded after the department opened to other potential companies' proposals with requests for proposals the department issued in June.
Wednesday was the deadline for the proposals to be submitted.
The department is looking for a proposal that would put in an intercity passenger train line that would lease and use highway rights of way owned by the Florida Department of Transportation and the Central Florida Expressway Authority.
That presumably would mean the I-4 corridor between the cities, and either the State Road 417 or State Road 528 corridors from I-4 to the Orlando International Airport, which now has a constructed but not operational high-speed passenger train terminal. Brightline's plan to extend its South Florida service up the east coast to Orlando would terminate at that airport terminal. The department also lists the Florida Turnpike as available for a possible route.
Parts of both State Road 417 and State Road 528, which both have exits to the Orlando airport, are owned by both the state department and the Central Florida Expressway authority. The other roads are owned by the state department.
The exact route into Orlando, and whether it includes any stops in Central Florida's tourist centers, is likely to be controversial, as it was in the last major attempt, a decade ago, to bring high-speed passenger rail service between the two cities. That proposal, killed by Gov. Rick Scott in 2011, had divided Central Florida interests between a proposal to use State Road 528, a more expensive option that could have included a stop serving the International Drive district including the Orange County Convention Center, SeaWorld and Universal Orlando. That was opposed by Walt Disney World, which supported the shorter and less-expensive corridor along State Road 417, which would bypass its competitors.
The Florida Department of Transportation has not yet released the Brightline proposal. However, a project selection committee has been appointed and will meet to review the proposal on Nov. 28.