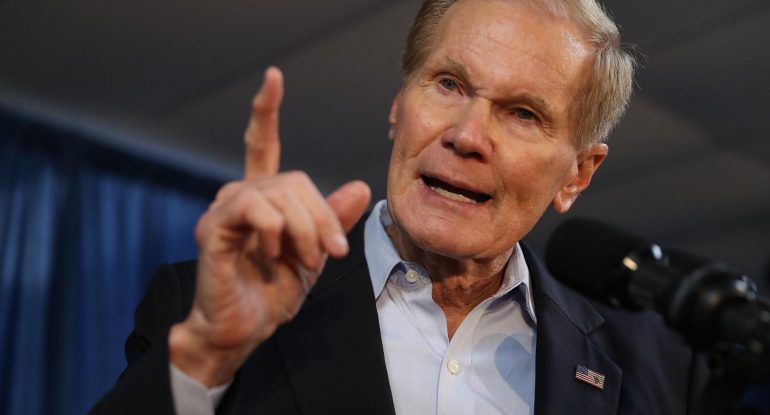 With Broward County vote tabulations still flowing in and the vote margin shrinking in Florida's U.S. Senate race, incumbent Bill Nelson signaled he's not done fighting his seat despite Republican Rick Scott's lead in tallies to date.
"We're doing this not just because it's automatic, but we're doing it to win," said Marc Elias, an attorney for Nelson.
"A significant number of ballots have not yet been counted and, because of the size of Florida, we believe the results of the election are unknown and require a recount."
As of Wednesday evening, Nelson trailed Scott by 25,920 votes out of more than 8.1 million ballots cast. As of 11:45 a.m. Thursday, the margin had shrunk by more than 4,000 votes to 21,888.
That puts the margin between the candidates at 0.26 percent, a small enough difference to trigger an automatic machine recount, and within a hair of hitting the 0.25 percent threshold to trigger a manual one.
Moreover, most of the outstanding votes still being tabulated come from deep blue Broward County, the only county in Florida still totaling early voting ballots.
Three counties — Broward, Duval and Palm Beach — have yet to file all vote-by-mail totals with the Division of Elections.
The majority of counties still plan to complete reviewing provisional ballots, and there's a 10-day window for overseas absentee ballots to be returned to elections offices.
Nelson says Scott prematurely claimed victory on Election morning after Fox News called the race for the Republican.
Scott on his social media accounts talked about the win around midnight.
"Now we must do what we've always done — come together for the good of our state and country," Scott tweeted.
But he hasn't discussed the election in a public forum since giving a speech to supporters.
Nelson's campaign said earlier today it plans to dispatch election observers to all 67 counties in Florida, and also said it would reach out to supporters who reported problems casting their ballots.
All this happens at the same time as an even tighter election. Republican Agriculture Commissioner candidate Matt Caldwell now holds a lead of just 4,094 votes on Democrat Nikki Fried, or about 0.05 percent of the more than 8 million votes cast.