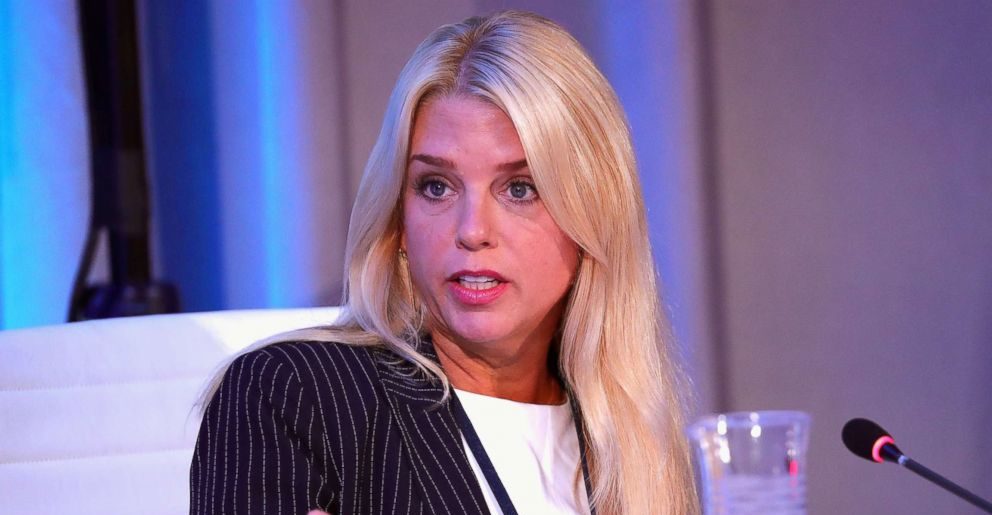 Outgoing Florida Attorney General Pam Bondi could become the next U.S. Attorney General, according to CNN.
"There are many people in contention for that position just because there are many qualified people who would like to do it," Kellyanne Conway, one of President Donald Trump's chief advisers, told reporters.
Sources listed Bondi in the mix, along with former New Jersey Gov. Chris Christie.
Of course, the network notes a potential stumble Bondi could face because of past controversy about a $25,000 contribution made by Trump University to Bondi's re-election campaign in 2013.
Around the same time, Bondi's office dropped an investigation of Trump University.
Bondi always maintained there was no connection between the investigation and the donation, but the timing of the events drew national criticism after Trump launched his presidential bid and Bondi endorsed Trump's candidacy.
Congressional Democrats in 2016 called for an investigation into the legality if the donations and whether Bondi engaged in pay-to play. So the matter will surely come up again in any confirmation hearings on the Hill.
Trump yesterday asked for Attorney General Jeff Sessions' resignation, thus creating the sudden job opening in Washington, D.C.
The moves comes at an interesting time for Bondi, who soon wraps up eight years as Florida Attorney General. She cannot run again because of term limits.
The Florida native earned her undergraduate degree at the University of Florida and law degree from Stetson University.
She's focused during her time on office on cracking down on pill mills, work that landed her a spot on the President's Opioid and Drug Abuse Commission. She's also worked on Florida legislation regarding synthetic dtreet drugs.
She's also focused on prosecuting human trafficking, chairing the state's human trafficking council.
Florida just elected Republican Ashley Moody, whom Bondi endorsed in the primary, as the next Attorney General.