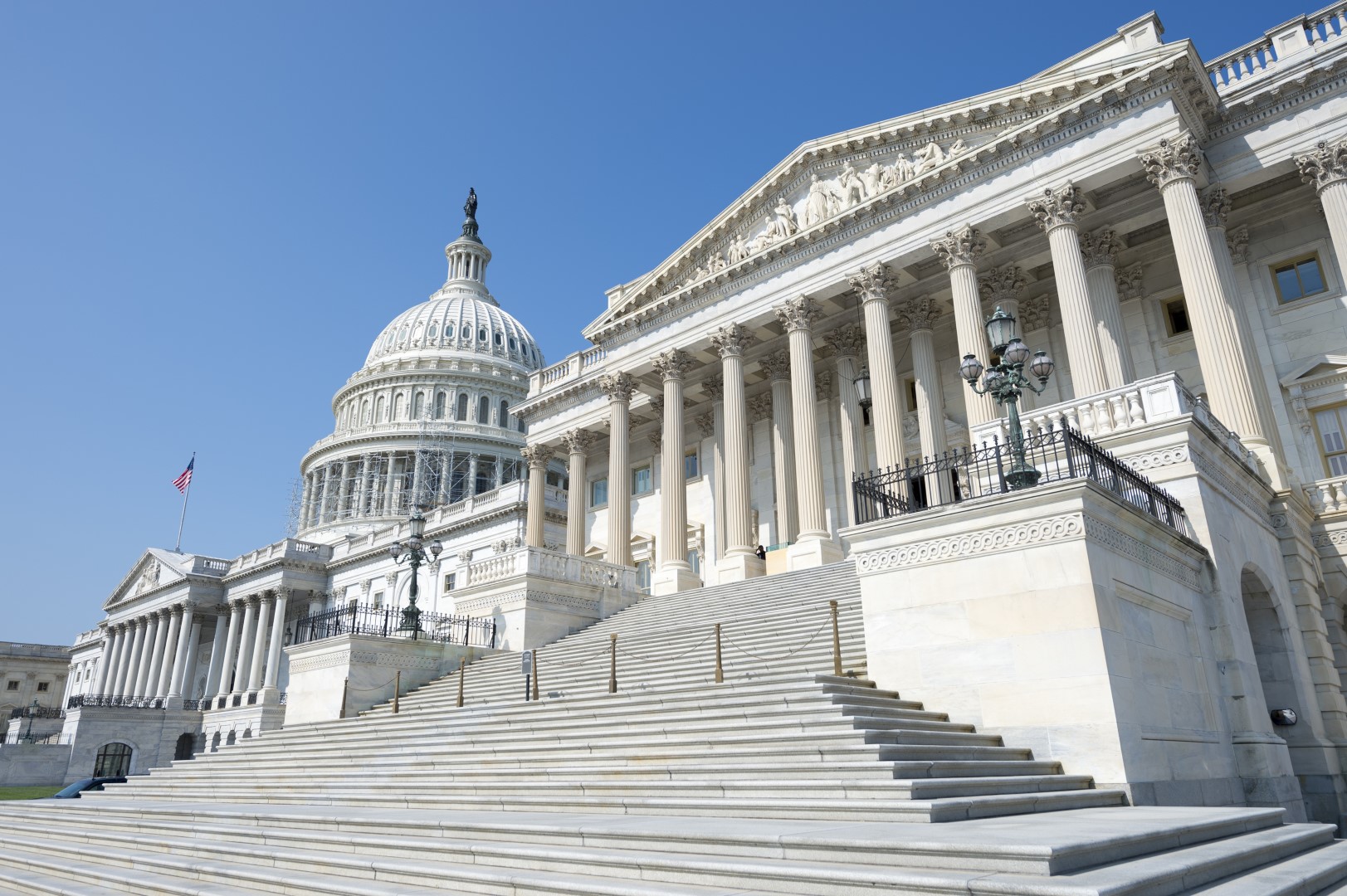 Three Rs from election night: realignment, recount, Reconstruction
Three days after Election Day, most things are settled, but in the nation's largest purple state, the race for the U.S. Senate seat is going to overtime with plenty of uncertainty. At the same time, there are several things we do know about Tuesday night.
Democrats had a reasonable opportunity to gain a majority within the Florida delegation for the first time in 30 years. They needed to flip three seats in the House to gain a 14-13 advantage.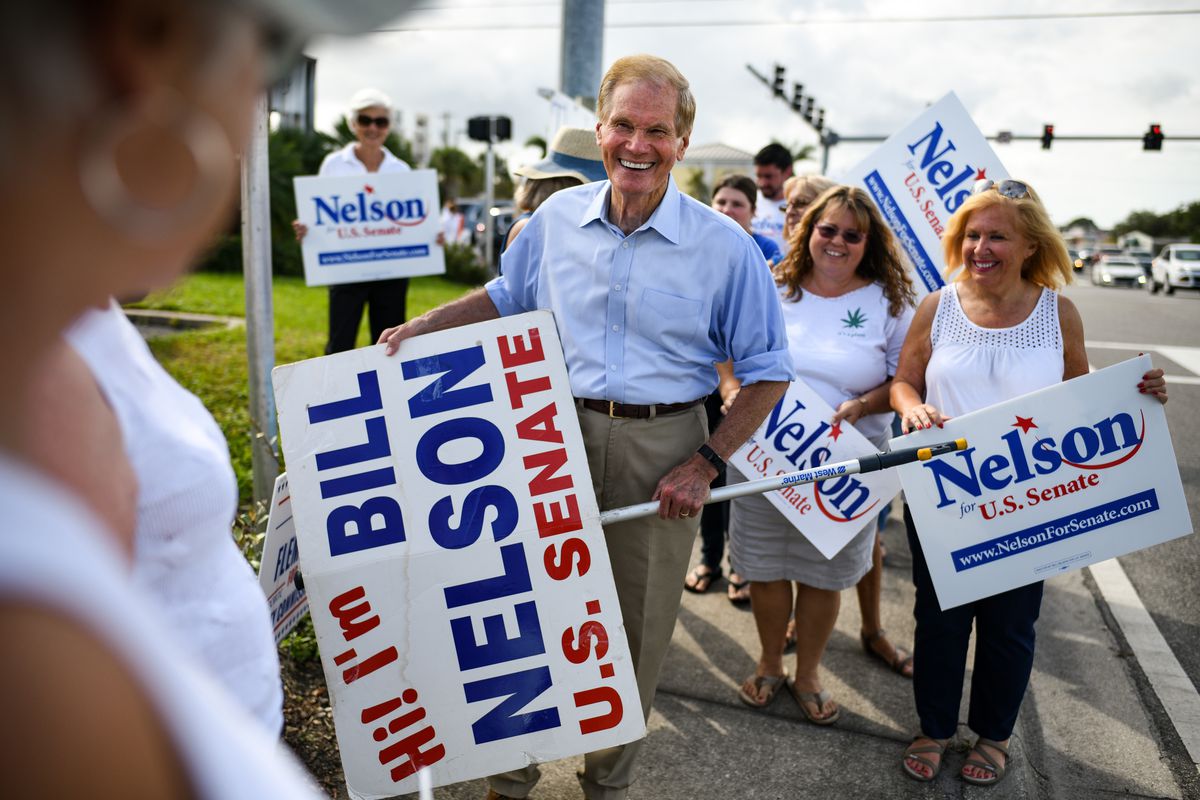 In the end, they did realign the composition, but came up just short of a majority by winning two of the three contested Miami-area GOP seats with Republicans holding on to one of the three they held going into Tuesday.
Two seats were flipped, with one of them occupied by GOP Rep. Carlos Curbelo while the other was the open seat vacated by retiring Republican Rep. Ileana Ros-Lehtinen (see below).
This election cycle saw a huge influx of female candidates around the country, spurred on by the #MeToo movement. Was it the year of the woman in Florida?
Democrat Debbie Mucarsel-Powell was the only high-profile challenger to come out on top by way of her win over Curbelo. Other Republican men defending red districts against strong Democratic women were able to hold the seat for the GOP.
Those include open seat contests in CD 6 (Mike Waltz) and 15 (Ross Spano), along with successful re-election bids from Reps. Brian Mast and Mario Diaz Balart. They defeated Nancy Soderberg, Kristen Carlson, Lauren Baer and Mary Barzee Flores, respectively (see below).
Other races were not so tight. Incumbents from the northern half as well as the central and southern half of the state were over by the time polls closed.
Before the night was over it was clear that a recount of the razor-thin Senate contest between Gov. Rick Scott and Democratic incumbent Sen. Bill Nelson would be happening.
If Scott ultimately prevails, he will help make history. He would join fellow Republican Sen. Marco Rubio to mark the first time since Reconstruction that two Republicans had represented Florida in the United States Senate at the same time.
Before the recount could even begin, Scott's election night lead continued to erode as ballots were still being counted in Democratic bastion Broward County, as well as a few other counties to a lesser extent (see Scott below).
Just to get to the point of an apparent victory by Scott and former Rep. Ron DeSantis in the Governor's race was the reason for President Donald Trump to weigh in by taking at least some of the credit.
"Look at what happened in Florida," Trump said. "We did unbelievably well, winning the Senate and the governorship against two talented people."
Nelson "is a man who's been in office 44 years or something," Trump said. "He's not easy to beat. Rick Scott won and I helped him," Trump said.
Whether two Republicans end up serving in the Senate will have to wait a while longer. As Floridians, we are used to it.
As Broward counts, Scott/Nelson race tightens
On election night, Scott claimed victory in his Senate race over Nelson and promised to go to Washington with a "goal to make this a better place for every family in this state." While Scott was saying the race was over, Nelson never conceded and on Wednesday morning issued a brief statement that said: "We are proceeding to a recount."
Scott campaign spokesman Brian Hartline said "It's a sad way for Bill Nelson to end his career. He is desperately trying to hold onto something that no longer exists."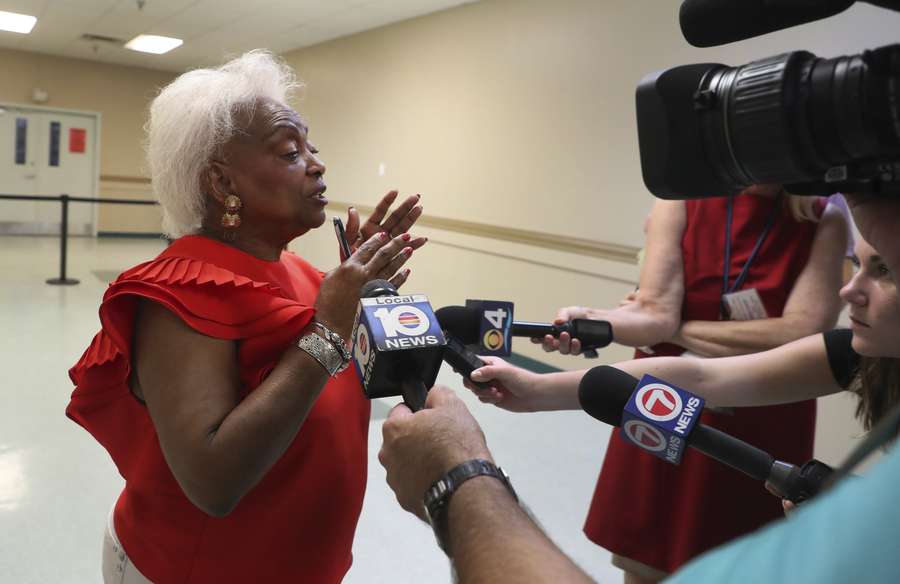 At the time, Scott led by about 30,000 votes, or less than 0.5 percent that could call for the recount. Plenty of skeptics wondered how Nelson could find that many votes, calling it a "moonshot."
But as the week wore on, Scott's lead continued to erode because, to the surprise of few election watchers, Broward County was still counting ballots. By Thursday, that margin had been cut by 8,000.
Republicans were left uneasy by the admission from Brenda Snipes, the Broward Supervisor of Elections, that she was "really not sure" how many early vote and mail ballots are left to be counted. While Palm Beach County, another Democratic bastion, was still finalizing some mail ballots, Broward was the only county still tallying early votes.
Rubio accused Palm Beach and Broward of violating the law.
The race for governor was also inching closer to the threshold for a machine recount, while the Commissioner of Agriculture race could conceivably flip to Democrats.
Things are getting so tight, a battle over provisional ballots has already begun. Both the Nelson and Scott campaigns want to know more about these, but county elections supervisors rejected all requests.
On Thursday, the Republican Party of Florida put out a fundraising request for the recount efforts, saying "we need to fight back." After thanking Republicans for their help in achieving "huge wins," the email concluded, "It's our job to make sure no shenanigans happen."
Marc Elias, Nelson's attorney for the recount effort, predicted a machine recount will not be enough and a hand recount will be required, which will tilt the race Nelson's way. Elias referred to the ongoing counting in Broward County and possible other flaws that could force the hand recount.
"We believe that at the end of this process, Sen. Nelson is going to be declared the winner," Elias said.
Few pollsters predicted Scott victory
Plenty of polls were available for viewing before Florida's hotly-contested races for Senate and Governor. Nearly all of them, especially the most well-known pollsters, favored Nelson and Andrew Gillum.
Among the few pointing to a Scott advantage was St. Pete Polls, whose survey on November 2 gave him a one-point lead, about where the race ended. However, on November 4, two days before Election Day, Nelson and Gillum had four-point leads.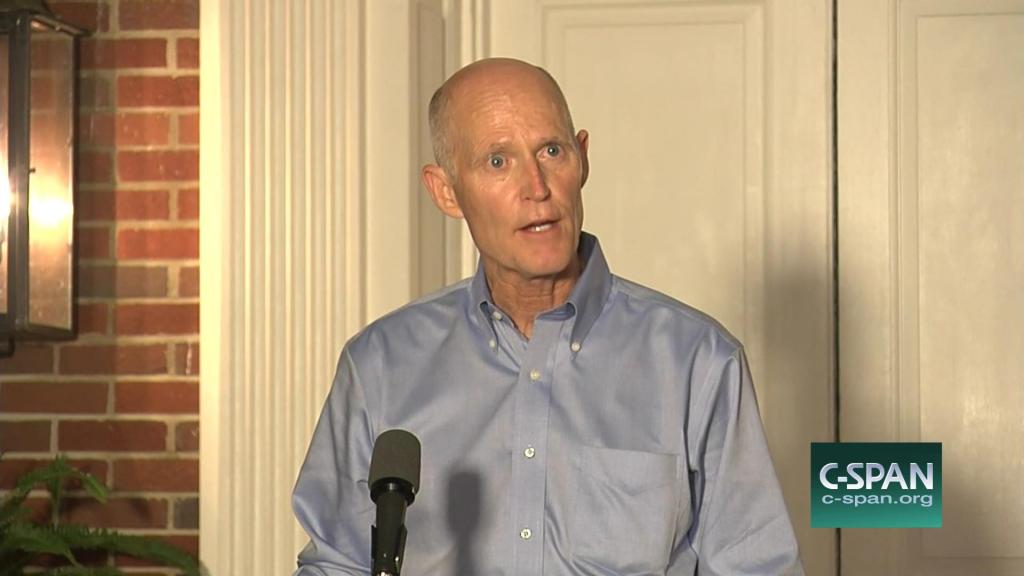 Three others coming from entities not as well known around the country also gave Scott an advantage. On election eve, a HarrisX survey gave Scott a two-point lead based on an average of their daily tracking over three days.
Trafalgar Group is a GOP-aligned pollster who earned a bit of a name for themselves by predicting Trump would win Pennsylvania, Wisconsin, and Michigan in 2016. They put Scott ahead by two points (and Ron DeSantis slightly ahead) on Election Day.
Their model assumes respondents may lie about supporting Trump, or in 2018, anything or anyone Trump supports. They ask other follow up questions to then determine, in their view, the poll's accuracy.
Florida Atlantic University consistently showed Scott with a one-point lead. Their final poll was October 21.
In the era of Trump, polling has truly become an inexact science.
Gaetz/LeMieux among those named to DeSantis transition leadership
Governor-elect DeSantis has selected four co-chairs to lead his transition team, including a current and former member of the Florida delegation. Republican Rep. Matt Gaetz, a strong supporter and a former colleague of DeSantis on the House Judiciary Committee, was one of those appointed.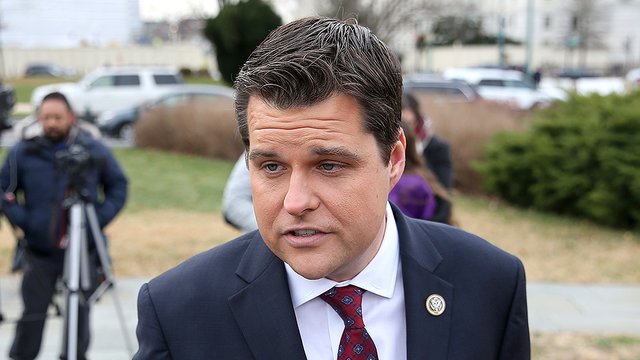 Another chosen was former Republican Sen. George LeMieux of Fort Lauderdale. LeMieux, who is chairman of the Gunster, Yoakley and Stewart Law Firm, was executive director of Governor-elect Charlie Crist's transition team in 2006.
DeSantis also announced former Speaker of the Florida House of Representatives Richard Corcoran, who originally supported Adam Putnam for Governor, would also serve in a similar capacity, along with former Lt. Gov. Toni Jennings of Orlando. All four have extensive experience in Tallahassee and are expected to help DeSantis navigate the learning curve.
DeSantis' campaign chair, Susie Wiles, who also led Trump's Florida campaign in 2016, will serve as Executive Director. His former Chief of Staff, Scott Parkinson, will serve as Deputy Executive Director.
"I'm proud of this strong leadership team," DeSantis said. "They will work to deliver a strong and seamless transition process. I'm confident these individuals will ensure our administration is ready to lead on day one to make our state cleaner, safer and stronger for all Floridians."
Waltz overcomes funding disadvantage to take CD 6
One of the new faces joining the delegation beginning in January is that of Waltz, the former Army Green Beret who won Florida's 6th Congressional District seat over former Clinton-era United Nations Ambassador Soderberg. Waltz, a Republican from St. Augustine, won the seat vacated by apparent Governor-elect DeSantis by 12 points.
On Tuesday night, Waltz, a former counterterrorism adviser to then-Vice President Dick Cheney, was conciliatory to his vanquished opponent, saying he has "a heck of a lot of respect for her service and for stepping into the arena for a country she believes in."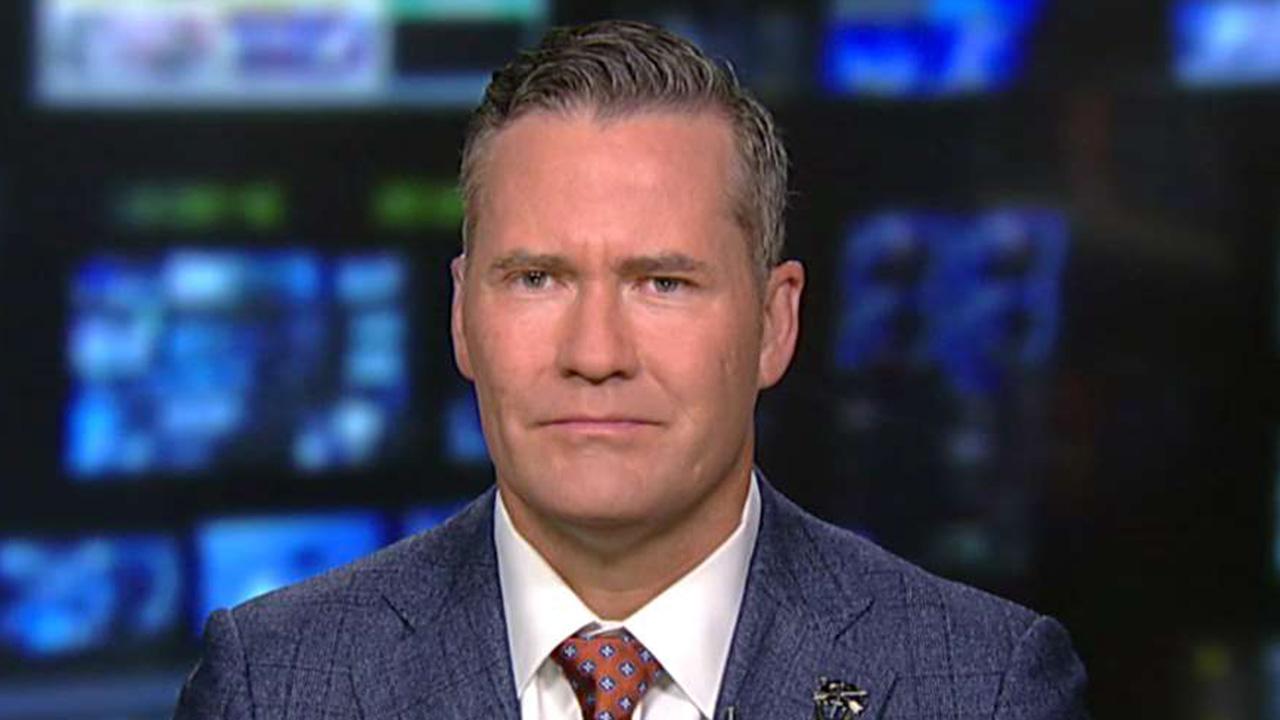 Waltz thought it would be best to try and win the seat himself, declining a tentative offer for a Trump rally that was under consideration. In the end, the rally never materialized, but that did not stop the President from tweeting his support for Waltz on Election Day.
The race was expensive, with more than $5 million spent by the candidates, the majority from Soderberg, who outraised Waltz during the cycle. More than $3.5 million more came in, mostly from former New York Mayor Michael Bloomberg's PAC, on behalf of Soderberg, but it was not enough.
"Liberal outside groups spent more money this last week attacking our campaign and what we believe in … they spent more money in a week than we've spent in the entire year," Waltz said. "And you know what, it came crashing against a red wall."
The district is mostly contained in Volusia County, but also has portions of Lake, St. Johns and Flagler County.
Spano wins hard-fought CD 15 battle
Late in the campaign, Florida's 15th Congressional District seat being vacated by retiring Rep. Dennis Ross got the attention of national pundits. Going into Tuesday it was rated as a tossup.
In the end, state Rep. Spano came out on top by 6 points over Carlson, the former Department of Citrus General Counsel. Despite his ability to overcome a funding disadvantage and a mild cardiac event during a highly contested race, Spano is already focused on doing the job.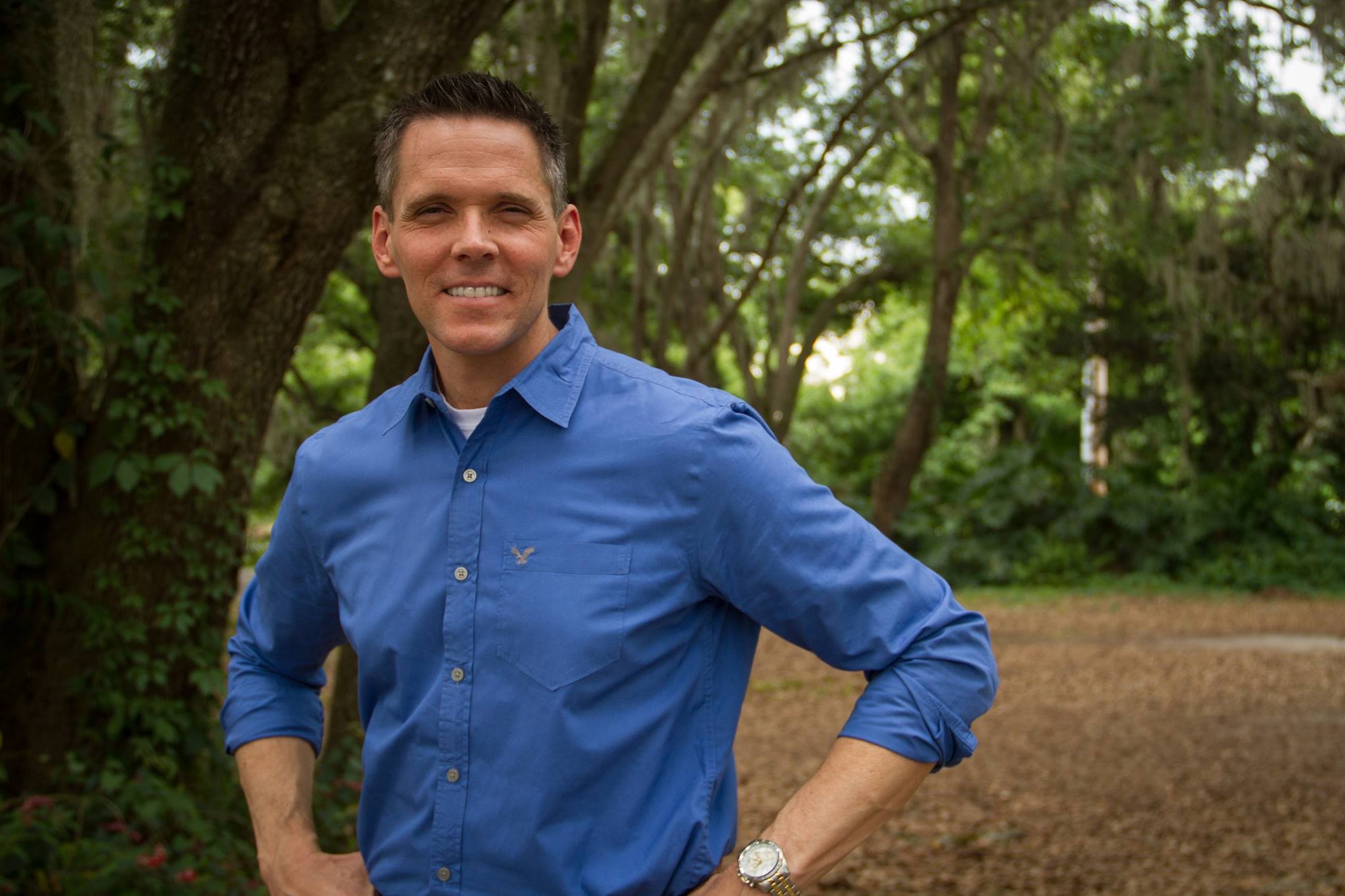 "I'm a little bit nervous, to be honest," Spano said. "It's a big deal serving 800,000 people, and I don't take that for granted."
Spano won by 14 points in Polk County, by two points in eastern Hillsborough and by four points in Lake County.
Carlson raised more than $1.3 million and outspent Spano by more than two-to-one.
Steube rolls to easy victory in CD 17
Unlike other open seats in 2018, Florida's 17th Congressional District was never really in jeopardy for the Republicans. State Sen. Greg Steube, a Sarasota attorney, easily defeated Sebring Democrat Allen Ellison, whose name was not even on the ballot, for the seat being vacated by Republican Tom Rooney.
Ellison was a replacement for the Democratic nominee, April Freeman, who passed away after ballots were already printed. A vote for Freeman was counted as a vote for Ellison, who tallied more than 117,000 while Steube received more than 193,000 votes.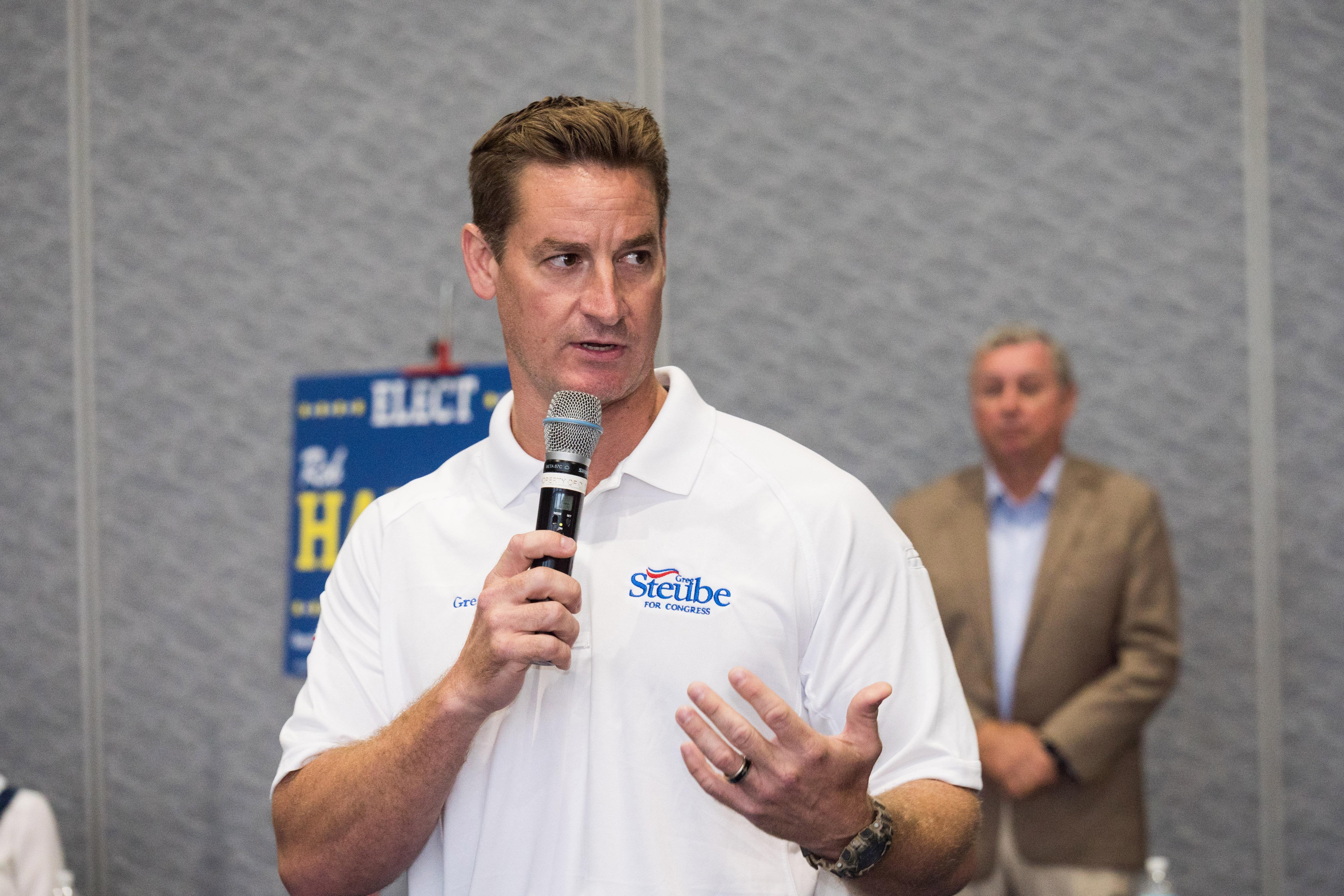 Steube, a veteran of the war in Iraq, is a strong proponent of gun rights. He also seeks more reforms within the U.S. Department of Veterans Affairs.
"From day one, this campaign has been about bringing real conservative reforms to Washington that will help hardworking Floridians across this district and across our great state," Steube said in a news release following his victory.
"It is imperative that Congress fix our broken borders and immigration system, protect our economy, and ensure that the sacred rights we proudly enjoy as Americans are safeguarded at every step of the way."
Mast survives tough race to win re-election
Democrats threw everything they had at Mast in Florida's 18th Congressional District, but in the end, the first term Republican from Palm City won a second term in Congress on Tuesday night. Baer was an impressive, well-funded candidate with numerous endorsements, but Mast ultimately prevailed by 8 points.
Despite coming up short, Baer seemed to indicate Florida has not seen the last of her.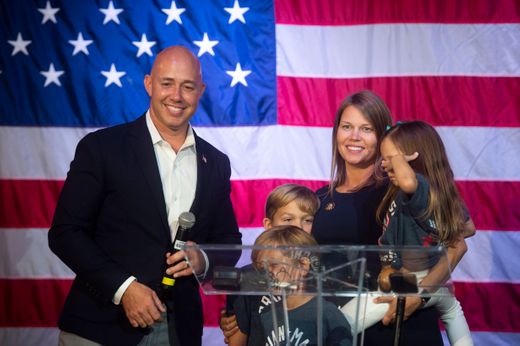 "While we came up short on winning tonight, one thing is sure, we fought hard and we're not done fighting," Baer said. She then ticked off the list of issues highlighted in her campaign that she will continue to fight for.
Both sides went at each other with attack ads during the campaign. In the end, wounded war veteran pointed to his efforts to combat the algae crisis after being labeled "toxic."
Mast thanked those who helped him on the campaign.
"Winning happens because of all of the work you put into our campaign — the sign waving, the door knocking, speaking to your family and friends how you can work together — that's how we won this election," he said in a tweet to his followers. "This is a win for you. #BriansBrigade." Winning happens because of all the work you put into our campaign — the sign waving, the door knocking, speaking to your family and friends about how we can work together — that's how we won this election. This is a win for you! #BriansBrigade
Curbelo comes up short
Being a moderate Republican who supports action on climate change was not enough for Curbelo to save his CD 26 seat. Mucarsel-Powell, a former college administrator, edged out the two-term lawmaker from Kendall by 4,000 votes among 235,000 cast, or 1.7 percent.
Curbelo was the only member of the delegation seeking re-election to lose. Democrats had counted on flipping the seat as part of their ultimately successful goal of regaining the House majority.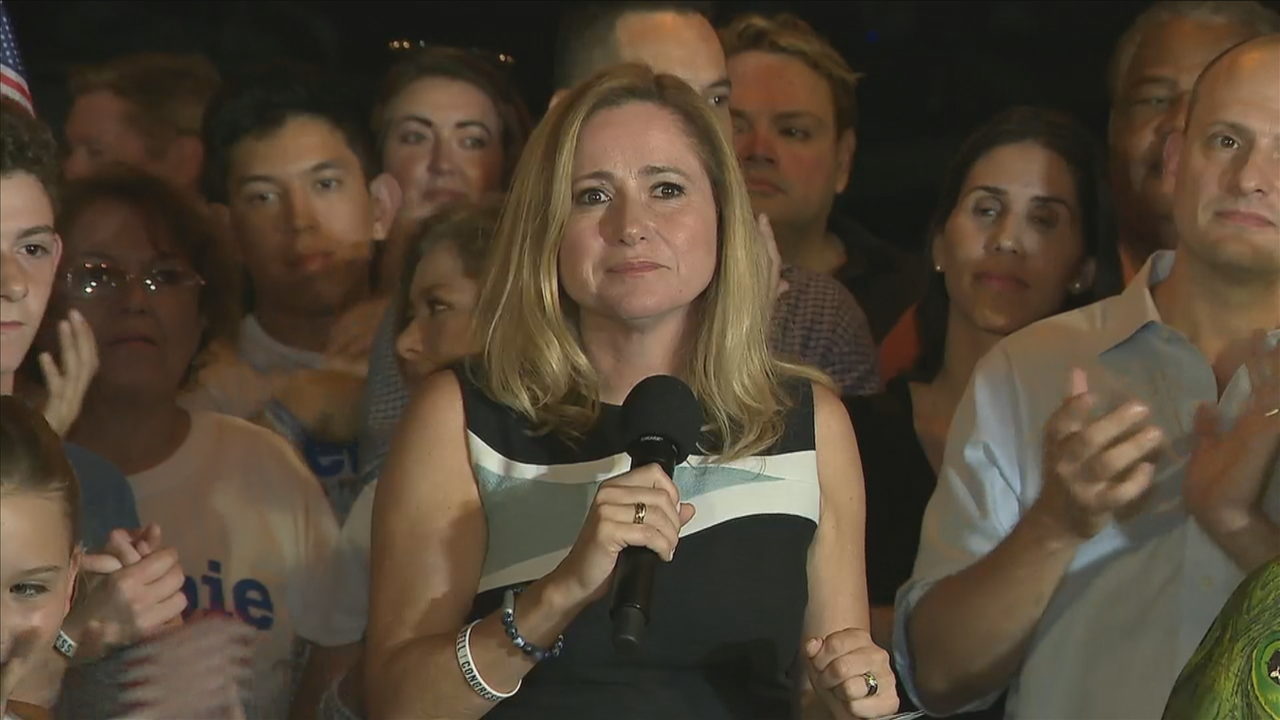 "Tonight is a night to be celebrated because we just didn't win the 26th Congressional District," Mucarsel-Powell told supporters at a victory party. "We have taken a stand for all the working families of South Florida."
Curbelo had been a slight favorite to win throughout most of the campaign, but in the latter stages, pundits moved it into the "tossup" category. The Democrat-leaning district that covers Monroe County and parts of southern Miami-Dade County, went for Hillary Clinton by 16 points in 2016.
In his concession speech, Curbelo counseled his supporters not to give up on bipartisanship and civility.
"Many of us came from families who lost their countries where politics became violent and ugly and nasty and that's no way to settle differences in the greatest democracy in the world," Curbelo, a Cuban-American, said. "So that is my hope for tonight — that our country can really become a place where Americans can have a healthy dialogue. Sure, rancorous debates, but also compromise."
Shalala outlasts Salazar in CD 27
From the day Ros-Lehtinen announced her pending retirement, Democrats considered Florida's 27th Congressional District as a prime candidate for flipping a longtime Republican seat on the way to a House majority. It is a Democrat-leaning district that preferred Clinton over Trump by 20 points in 2016.
On Tuesday night, both of those came true with Shalala, the former Health and Human Services Secretary and the University of Miami president, defeating television journalist Maria Elvira Salazar by 6 points.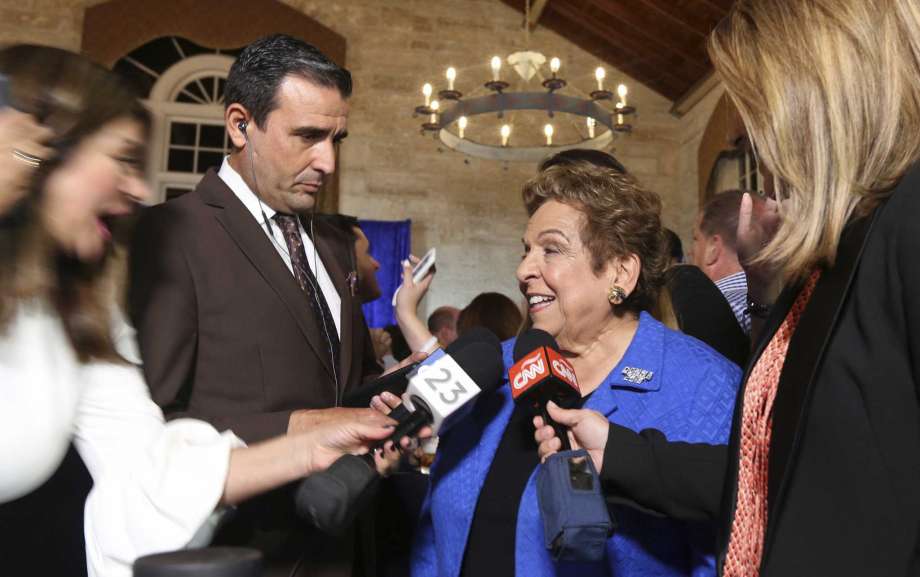 "Mr. President, here we come," Shalala said to her cheering supporters on Tuesday night. "Bringing us together is absolutely crucial. Some people would like to divide us. We just can't let that happen, because it's un-American."
During the last month of the campaign, Democrats became uneasy when internal polling form both campaigns showed the race tighter than they would have liked. The race may have turned Shalala's way for good after a group called Proud Boys chased Shalala and House Democratic Leader Nancy Pelosi, shouting vulgarities at them as the women scrambled into an office building.
With Republicans beginning to take up the mantra "Jobs vs. Mobs," this event ran counter to that narrative. It also stepped on the message of Cuban-Americans angered by a scheduled appearance at the same rally that day by a California Congresswoman who thought Fidel Castro should be mourned upon his death.
In the end, Shalala and Democrats would not be denied. With her election, Shalala will become one of the oldest, if not the oldest, member of the freshman class. She is 77.
On this day in the headlines
November 9, 2000 — The next President of the United States is destined to emerge from historic chaos in Florida, where Republican George W. Bush's ballot card-thin victory is being challenged by a vote recount amid murky charges of voting irregularities. A full day after the polls closed, the outcome — will it be Bush or Democrat Al Gore — was still unknown.
The recount — required by Florida law because the margin of victory was so slight — showed Gore slightly closing the 1,784-vote gap that separated him from Bush after the ballots were counted early Wednesday morning. Both political parties sent lawyers and volunteers to monitor the recount in each county.
November 9, 2016 — Defying the near-unanimous predictions that said Clinton would be the 45th President, Trump was instead the winner on Tuesday, an astonishing victory for a celebrity businessman and political novice. Clinton won the overall popular vote by more than 2.8 million votes but lost the Electoral College 306-232.
Trump won by virtue of shocking upsets in the traditionally blue states of Pennsylvania, Wisconsin and Michigan. Trump carried Florida by 1.2 percent, tallying 113,000 more votes than Clinton.