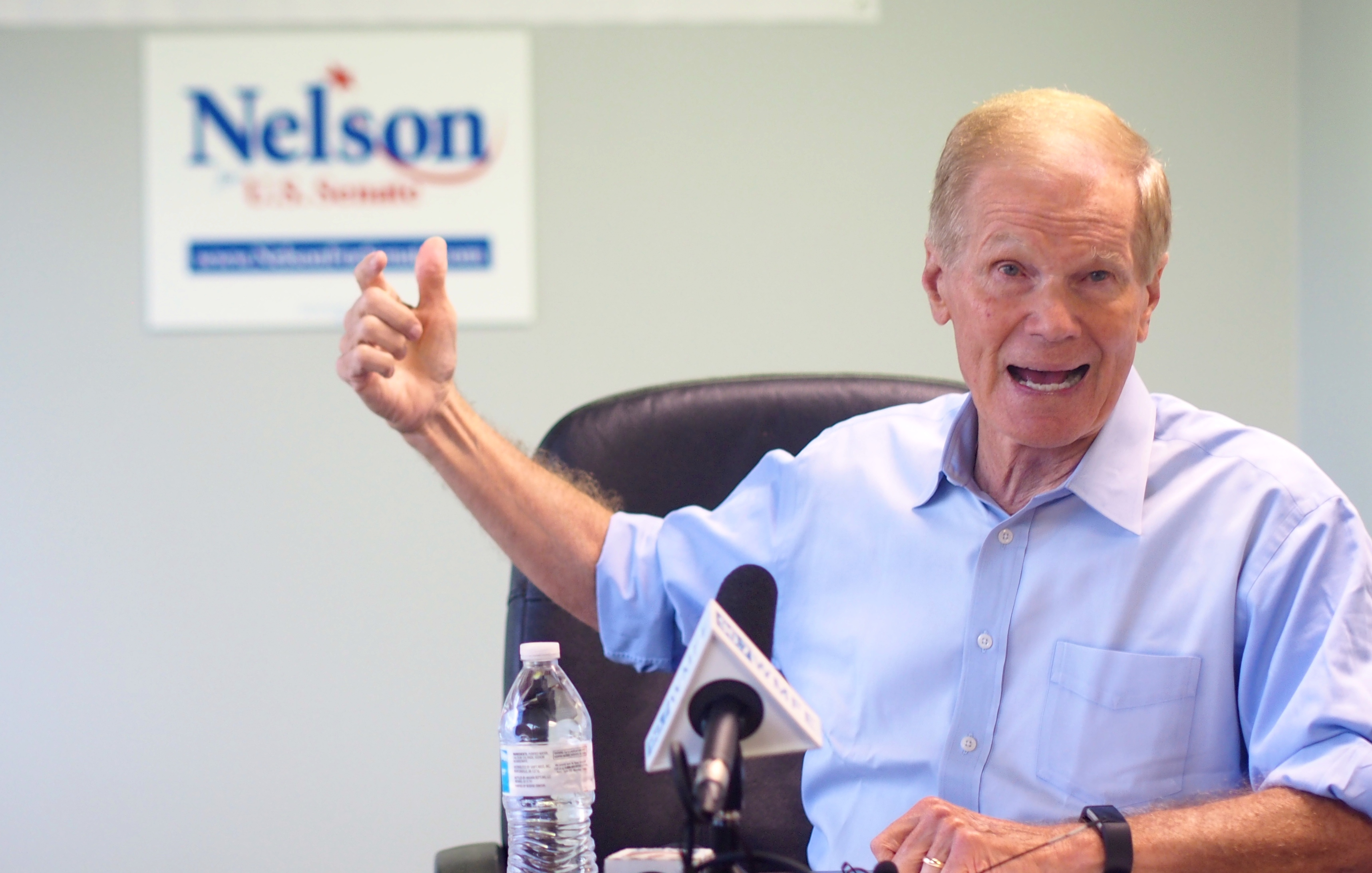 "Don't just listen to me, listen to Republican Gov. Rick Scott"
That's what Democratic U.S. Sen. Bill Nelson's attorney said Friday morning when asked why he appeared so confident Nelson would eventually win Florida's contested U.S. Senate election if it goes to a recount.
"I do think that his, the tone and tenor of his behavior last night is not suggestive of any campaign that believes it is winning. So if you want to know why I think this race is tightening, look at the behavior of your Governor. He had a hastily called press conference. He himself said that as ballots are being counted it is tightening," Marc Elias, lead recount attorney for Nelson's campaign said during a telephone news conference Friday morning.
"And then he made some veiled threat or suggestion that he was going to somehow involve law enforcement. This is not a third-world dictatorship," he added.
The latter comment was part of the back-and-forth between the Scott and Nelson campaigns as both now are seeking legal actions in the U.S. Senate election, and both counter-charged each other with doing so to thwart voters' will.
Scott said he was getting law enforcement to investigate voting issues, and Elias said that was not appropriate in an election in which Scott stands, and that Nelson's campaign would challenge such action in court. Elias said Nelson's campaign was suing to stop signature comparisons by untrained poll workers, and Scott's campaign charged that was an effort to count fraudulent ballots.
The legal efforts and counter-accusations come as the contest remains tight. The latest numbers from the Florida Division of Elections show the vote spread right around 15,000 votes, with Scott leading, out of 8.17 million votes. At that rate, a difference of 0.18 percent, the election would qualify for a hand recount next week.
In Nelson's case, Elias announced the campaign was filing suit in U.S. District Court for the Northern District of Florida to contest the Florida law and practice of letting non-experts in canvassing boards and Supervisors of Elections offices compare voter signatures on provisional and mail-in ballots to see if they match, to determine if the votes should be counted.
Elias said the practice leads to a "complete lack of uniformity" in how ballots are judged. He contended that studies show such practice is more likely to throw out valid signatures than to prevent fraudulent votes. The lawsuit seeks to end the practice, and cited four cases in which federal judges have stayed such practices.
Scott's campaign countered with accusations that Nelson's lawsuit is all about allowing for the counting of fraudulent votes.
"With today's filing, their desperation has driven them to ask the federal courts to allow voter fraud," Jackie Schutz Zeckman, Scott's campaign manager, declared in a written statement issued before Elias' press conference. "They are asking courts to overrule election officials and accept ballots that were not legally cast."
Schutz Zeckman also alluded to the mystery of tens of thousands of ballots being discovered in Broward and Palm Beach counties after Election Day, a matter that is not addressed in Nelson's federal lawsuit. She argued those ballots should not be counted.
"They aim to disenfranchise law-abiding Florida voters by producing ballots out of thin air until they have enough to win. We will not allow them to steal this election. Every vote that was legally and verifiably cast prior to the polls closing at 7 p.m. on Tuesday should, of course, be counted. Any votes that mysteriously showed up after that deadline are invalid," she added.
Elias said those ballots were lawfully cast and must be counted on behalf of the voters who cast them. He charged Scott with acting inappropriately by asking the Florida Department of Law Enforcement to investigate.
"It is not appropriate for the Governor of any state to suggest that he is going to use the powers of the state as Governor to interject his law enforcement authority to prevent the counting of ballots that have been lawfully cast, especially in an election in which he stands," Elias said.
"It is highly inappropriate and I can assure you we will take all the necessary steps in court to make sure that Sen. Nelson's interests are protected if that were to come to pass."