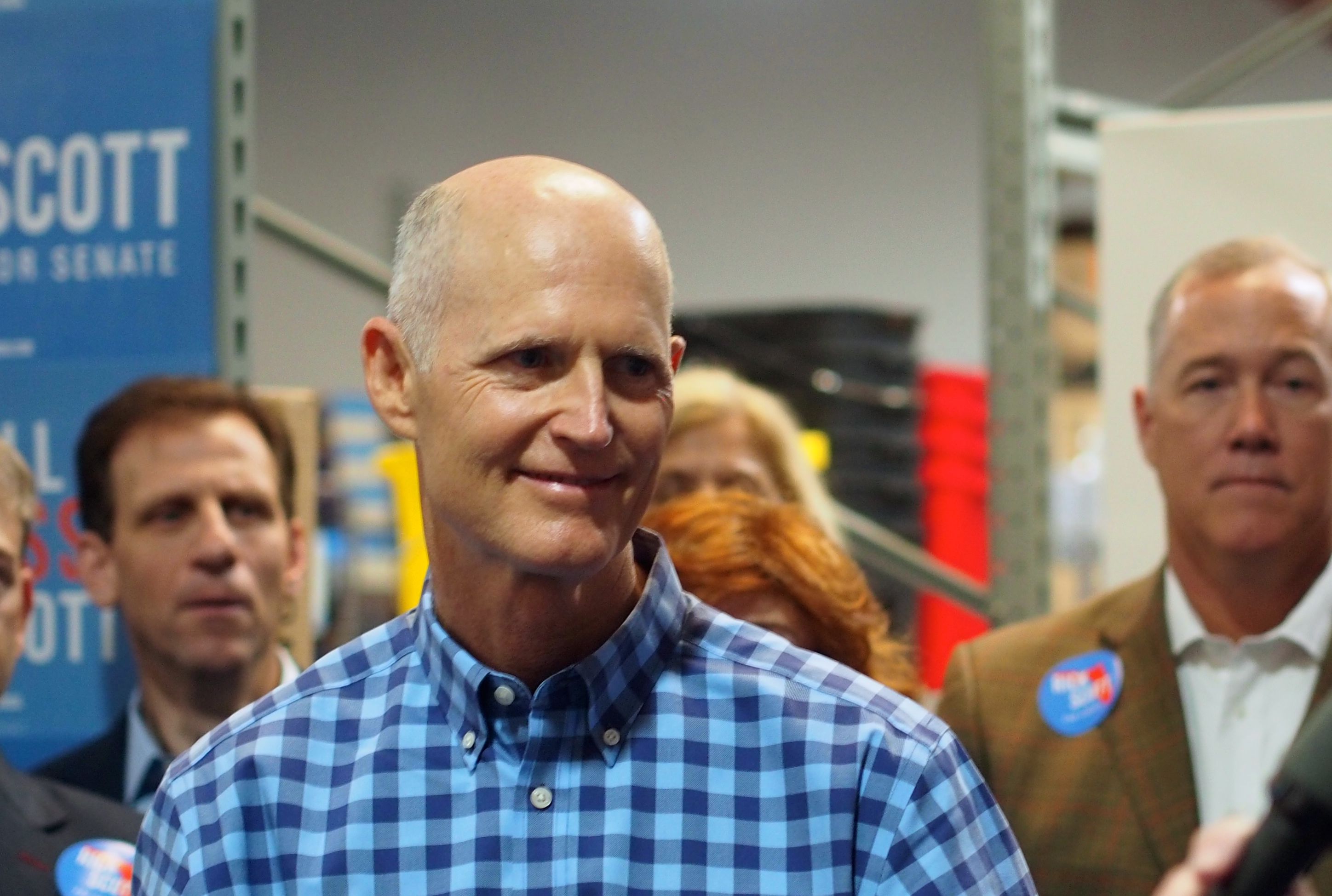 Republicans have retained the California-based law firm of Gibson, Dunn & Crutcher, veterans of Florida's Bush v. Gore presidential recount battle of 2000, to come to the legal aid of Gov. Rick Scott's U.S. Senate election effort, which appears to be heading toward a recount.
The law firm has been retained by the National Republican Senatorial Committee on Scott's behalf, as his vote lead over Democratic U.S. Sen. Bill Nelson continues to tighten, with the election heading toward probable statewide recounts of ballots next week.
First up, the firm will be challenging the federal lawsuit Nelson's attorneys filed Friday in U.S. District Court for Florida's Northern District. Nelson is seeking to stay the practice of ballots being thrown out because poll workers — of unknown training, according to Nelson's suit — conclude the signatures don't match those on file.
"They are now attempting to commit voter fraud right out in public," Rick Scott For Florida Campaign Manager Jackie Schutz Zeckman stated in a news release announcing the Gibson Dunn representation. "And our expert team of lawyers will be fighting this in court because Rick Scott is Florida's next U.S. Senator."
The U.S. Senate election vote tallies now have Scott leading by about 15,000 votes out of 8.17 million cast. That's a difference of 0.18 percent of the vote, well below the 0.25 percent threshold that would mandate a hand recount under Florida law.
Specifically, Gibson Dunn partners Helgi Walker, out of the firm's Washington, D.C., office; and Thomas Dupree Jr., co-partner-in-charge of the Washington office, will represent the Scott campaign.
Walker is co-chair of the firm's Administrative Law and Regulatory Practice Group and a member of the Appellate and Constitutional Law Group. Dupree is a former U.S. deputy assistant attorney general in the administration of President George W. Bush, and is a member of the firm's litigation department and its Appellate and Constitutional Law practice group.
Nelson is going with Marc Elias, head of political law practice at Perkins Cole in Washington. He is former general counsel to the Hillary Clinton campaign and a longtime elections lawyer.