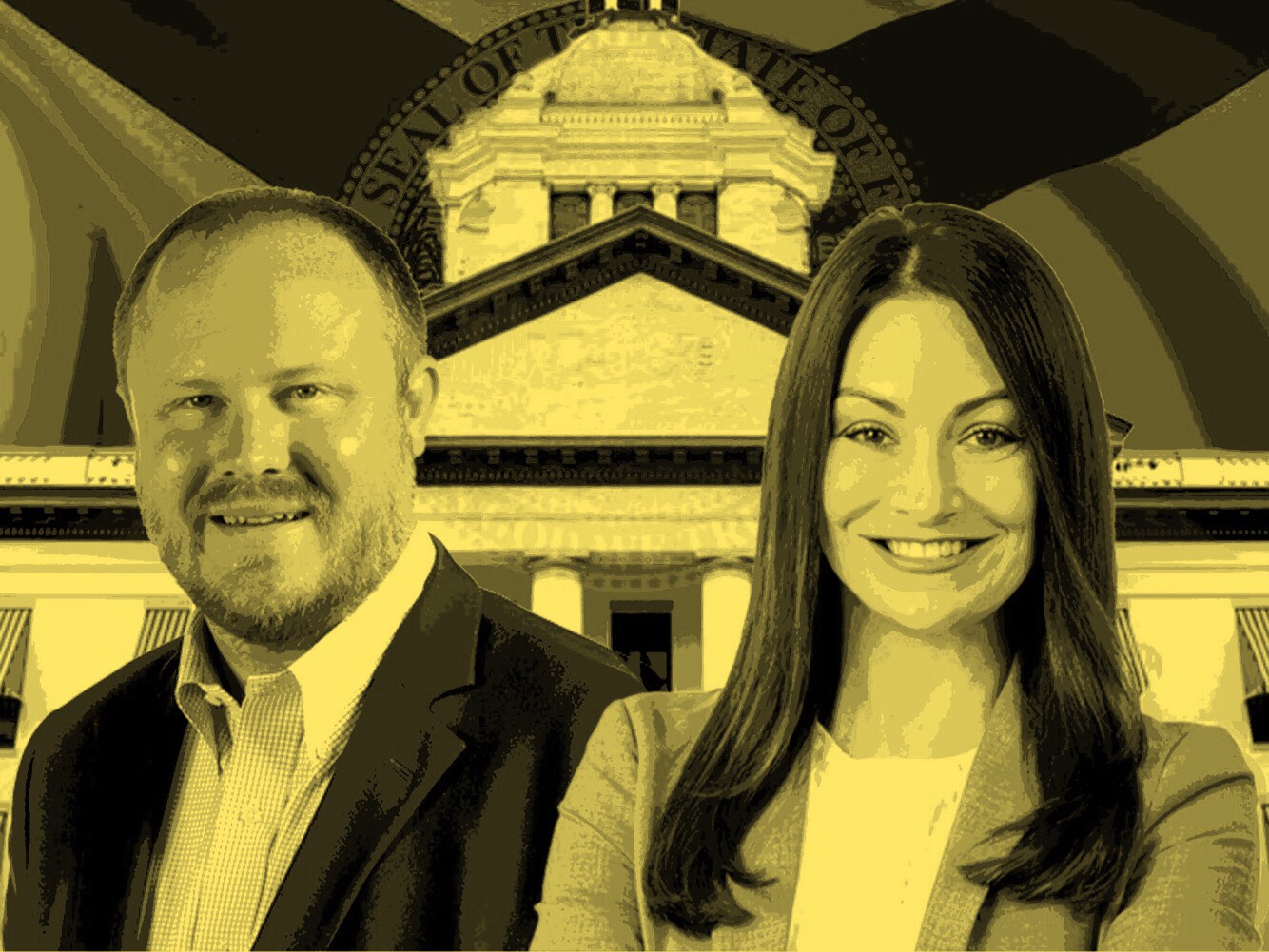 North Fort Myers Republican Matt Caldwell continues to lose ground in the Agriculture Commissioner race to Democrat Nikki Fried. The current deficit is over 3,000 votes.
However, for Caldwell there is a caveat. And that caveat rests in potential vote count rigging.
On Friday, Caldwell's campaign filed legal action against the Supervisor of Elections in majority Democratic Broward County, saying absentee ballots may have been accepted after the polls closed.
Broward, with a history of elections irregularities, has been on fire for Fried: as of 3 p.m. Friday, she led Caldwell by over 234,000 votes in the South Florida stronghold.
The suit, filed in the 17th Judicial Circuit, requests protection of "the integrity of all ballots and all public records" including "all vote counts and any communications between Snipes, her executive team, her staff, and any third parties talking to the county about counting ballots."

"The suit asks the court to determine if Broward County Supervisor of Elections Brenda Snipes illegally included ballots after polls closed on Tuesday, November 6 and if so, to remove those votes from the electoral tabulation," asserts a media release from the Caldwell camp.
The election complaint noted that "Snipes held a news conference on November 8, 2018. Despite being questioned about the counting of absentee ballots, she would not confirm the number of absentee ballots that remain to be counted. No information has been provided that confirms that only absentee ballots being received by 7 p.m. on November 6, 2018, were being counted."
"Broward County inexplicably still has yet to complete the vote-by-mail ballots and early-voting ballots three days after Election Day," the complaint added.
"Brenda Snipes' office has a record of gross incompetence and illegal behavior. Given the length of time it has taken her office to count votes and the history of Snipes' past violations, we have concerns the law is not being followed. We want to ensure every legal vote is counted and that we have a forensic reconstruction of when ballots were cast and how," said Caldwell campaign spokeswoman Danielle Alvarez.
"On Tuesday, the voters of Florida elected Matt Caldwell as our next Commissioner of Agriculture. We are committed to upholding the will of the voters and protecting the integrity of Florida's electoral process from those seeking to erode our democracy," Alvarez added.
Caldwell's umbrage was not over, however. His campaign blasted Broward announcing over two thousand more vote by mail ballots to be counted.
"After announcing last night that they had completed counting vote by mail ballots, it is absurd and outrageous that Brenda Snipes now says there are 2,100 more mail ballots that need to be counted in Broward County. Not only that, her office still cannot answer basic questions about how many early votes remain uncounted. The lack of transparency or competence in the Broward Supervisor's handling of this election is astounding," asserted a campaign spokesperson.
"This news comes on the heels of a judge ruling Snipes' office violated public records laws and must immediately allow inspections of all records and no spoliation of records by 7 pm tonight. When does it end? Florida voters deserve better. Matt Caldwell is committed to upholding the integrity of our electoral process," Caldwell's campaign added.
Supervisors of elections in Broward and Palm Beach counties have been ordered to turn over records regarding the number of ballots cast in their respective areas following a pair of lawsuits by the Rick Scott for Senate campaign.
Brenda Snipes' office in Broward has until 7 p.m. Friday evening to turn over those records.
If Fried wins, she could be the only Democrat in the Florida Cabinet, as thus far the rest of the Republican slate all leads its Democratic competition.