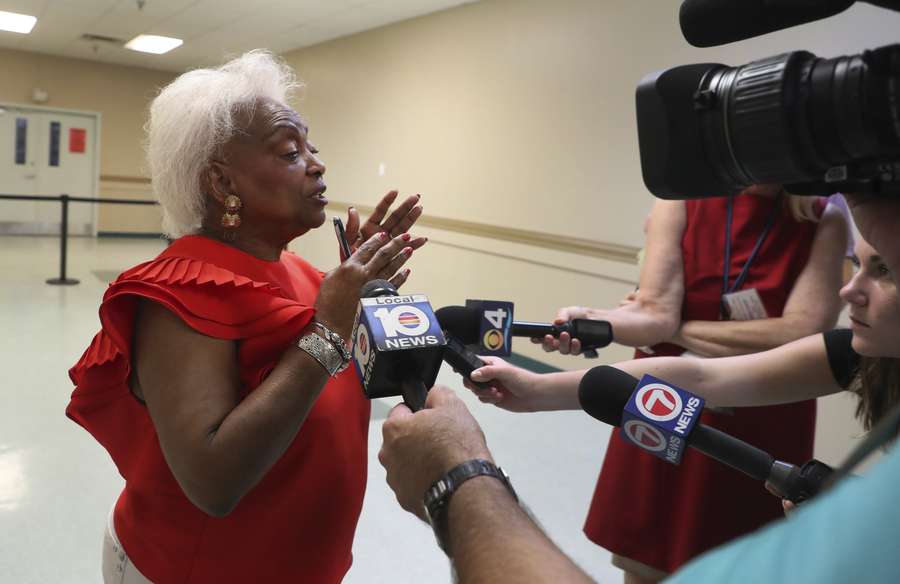 The Rick Scott for Senate campaign Friday night said it has received documents requested from the office of Broward County Supervisor of Elections Brenda Snipes. Scott's team said they'll first be reviewing them to make sure they're complete.
Snipes was ordered to release information regarding the county's vote totals earlier Friday evening by Circuit Judge Carol-Lisa Phillips.
The ruling was part of a lawsuit initiated against Snipes by the Scott campaign and the National Republican Senatorial Committee.
Snipes was ordered to release the total number of ballots cast in the county. Phillips also mandated that the county list how many of those ballots had been counted and how many still remain uncounted.
Phillips cited violations by Snipes of both the Florida Constitution and the state's public records law in issuing her ruling.
Scott has accused county officials of conspiring to steal the election from him. The outgoing and term-limited Republican Governor appears to be headed for a recount in his election bid to oust Democratic U.S. Sen. Bill Nelson.
The contest is one of several throughout the state which look to be in recount range.
The latest numbers gives Scott a lead of just under 15,000 votes among more than 8 million cast. He currently leads Nelson by just 0.18 percentage points.
Elections where the margin of victory is at or below 0.5 percent must undergo a machine recount under Florida law.
The Scott campaign issued a statement earlier, praising Phillips' decision to order the vote counts released.
"We are glad that the Broward Supervisor of Elections is being held accountable for this unethical failure," spokesman Chris Hartline said.
"Bill Nelson and his ragtag group of liberal lawyers from D.C. keep trying to steal this election, but they won't get away with it. Floridians deserve transparency, and we are going to keep fighting to protect the choice the voters made in this election."
Hartline is referring to Marc Elias of Perkins Coie, a high-powered law firm based in D.C. Elias is representing Nelson's campaign in the legal quagmire surrounding the election.